Exercising This Much Could Prevent Multiple Types of Cancer, New Study Finds
Implementing this doable fitness plan could be the key to a longer, healthier life.
When it comes to getting the right amount of exercise, there's a lot of contradictory advice out there. Personal trainers, doctors, and dietitians may all give you different advice regarding how much exercise you need on a daily, weekly, or monthly basis depending on your specific goals.
While getting 10,000 steps a day has long been heralded as the gold standard when it comes to increasing your longevity, losing weight, and improving your cardiovascular health, new research suggests that there may be a different exercise goal you want to hit each week—particularly if you're eager to lower your cancer risk.
A new study published in Medicine & Science in Sports & Exercise reviewed the results of the Behavioral Risk Factor Surveillance System, a collection of self-reported data from individuals 30 years or older collected in all 50 states and Washington D.C. between 2013 and 2016.
The study's authors, comprised of researchers from the American Cancer Society and the Rollins School of Public Health Department of Epidemiology at Emory University, found that participating in five or more hours of exercise each week reduced the risk of breast, bladder, colon, endometrial, esophageal, kidney, and stomach cancer.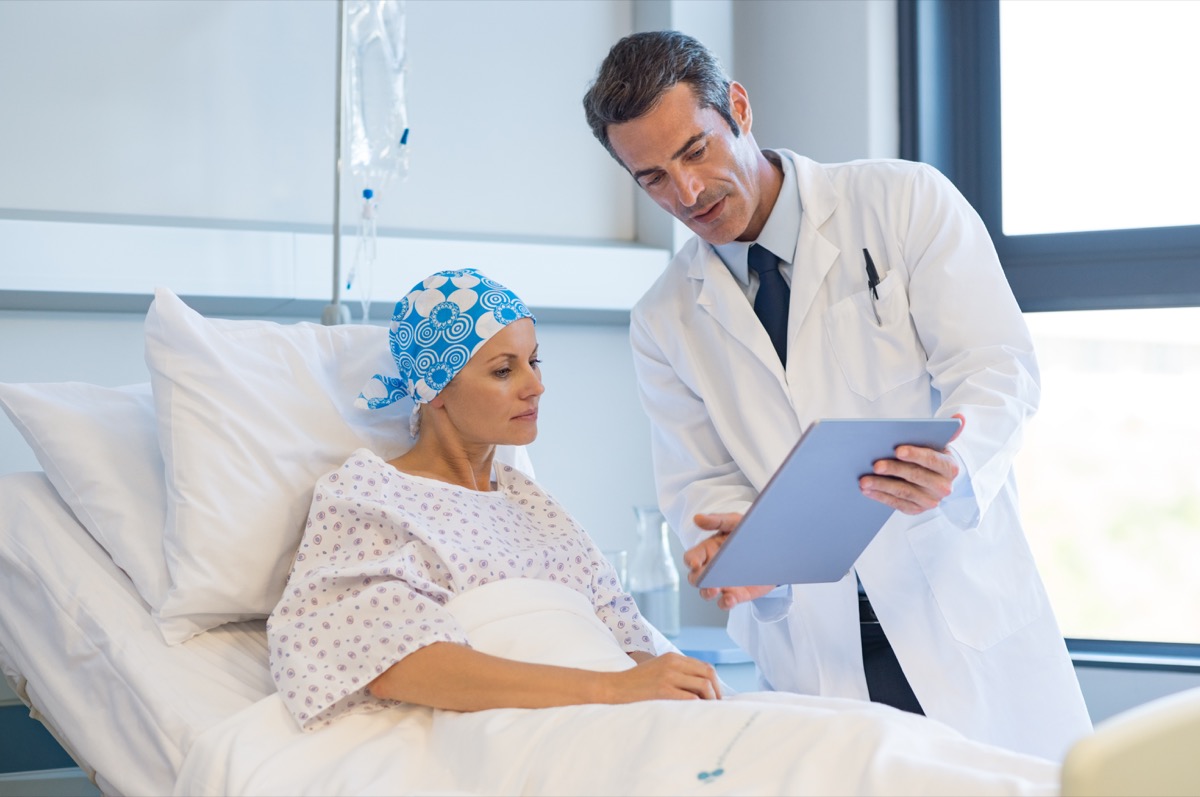 The study determined that, based on the Behavioral Risk Factor Surveillance System data reviewed, 16.9% of stomach cancer cases, 11.9% of endometrial cancer cases, 11% of kidney cancer cases, 9.3% of colon cancer cases, 8.1% of esophageal cancer cases, 6.5% of breast cancer cases in women, and 3.9% of urinary bladder cancers were linked to physical inactivity.
The study's authors noted, "Over 46,000 cancer cases annually could be potentially avoided if the American population met the recommended 5 hours/week of moderate-intensity (or 15 (MET)-hours/week) physical activity."6254a4d1642c605c54bf1cab17d50f1e
The researchers also determined that the burden of cancer related to physical activity significantly varied by region. Southern states, including Kentucky, Louisiana, Mississippi, Tennessee, and West Virginia, had the largest proportion of cancers associated with physical inactivity, while Northern and Western States, including Montana, Utah, Washington, Wisconsin, and Wyoming, had the lowest number of cancer cases attributed to physical inactivity.
"These findings underscore the need to encourage physical activity as a means of cancer prevention and implement individual- and community-level interventions that address the various behavioral and socioeconomic barriers to recreational physical activity," the study's authors explained.
However, they also noted that it's not just unwillingness to hit the gym that contributes to many people's lack of physical activity. "Understanding and reducing the behavioral and socioeconomic barriers to physical activity is essential for optimizing intervention strategies targeting at risk groups across the country," the researchers added.
If you want to make those workouts fly by, This is The Best Way to Instantly Improve Your Workout Performance, New Study Says, and for the latest healthy living news delivered to your inbox, sign up for our newsletter!
Read this next:
Sarah Crow
Sarah Crow is a senior editor at Eat This, Not That!, where she focuses on celebrity news and health coverage.
Read more about Sarah
More content from
Mind + Body