Experts Warn Against Taking These Supplements for Your Health
"If you take enough of it, it can kill you," a doctor warns.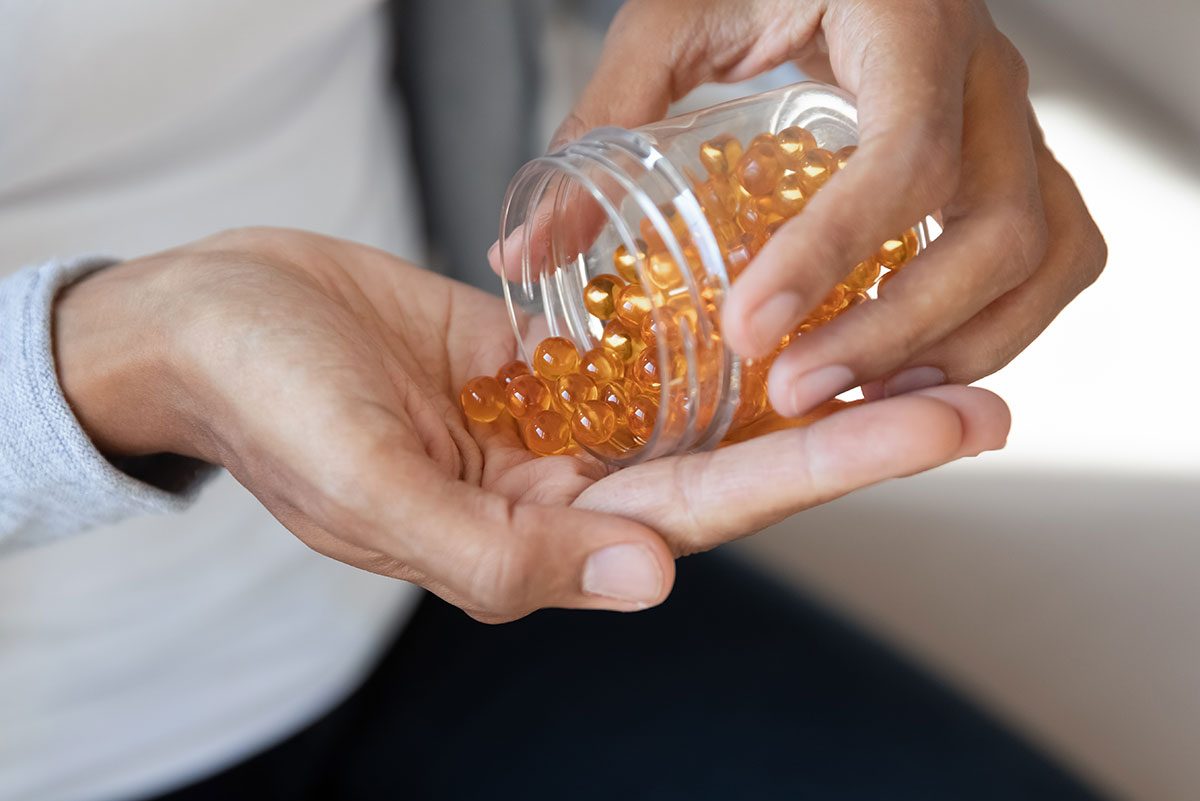 Pills and supplements have never been more accessible, but buyer beware—the industry is not regulated by the FDA. Even the most seemingly innocuous over-the-counter supplements can cause significant damage to your liver and kidneys, especially when mixed with prescription medication. "People look for shortcuts and sometimes those shortcuts can cause them a serious problem or even their lives," says Mark Russo, MD. "In general, when patients call me and ask, 'can I take supplement X,' I say take it at your own risk." Here are five supplements that can cause serious harm to your health. Read on—and to ensure your health and the health of others, don't miss these Sure Signs You've Already Had COVID.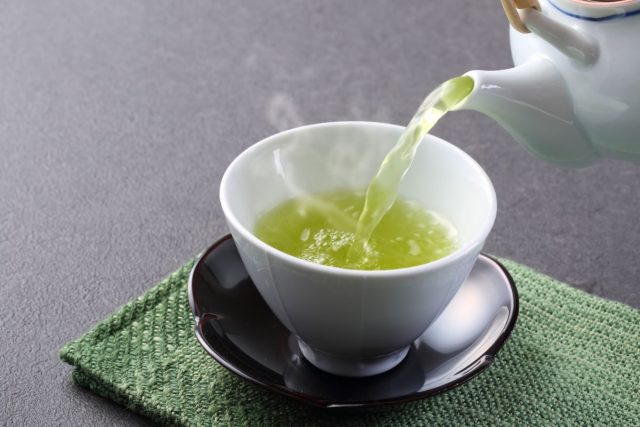 Green tea extract can cause liver damage, experts warn—one investigation discovered more than 60 documented cases worldwide of green tea-related liver failure. "The risks are there and they are real," says gastroenterologist Dr. Herbert Bonkovsky, expert on green tea extracts and liver damage. "People should not assume that because they are marketed as natural products that they are safe. If you take enough of it, it can kill you."
Performance-enhancing supplements such as caffeine pills can be dangerous, experts say, especially for athletes. "Caffeine is a prime example of a natural substance that is considered safe," says Dr. Paolo Emilio Adami of World Athletics, the global governing body for track and field. "While caffeine improves performance, particularly aerobic capacity in endurance athletes, its abuse may lead to fast heart rate (tachycardia), heart rhythm disorders (arrhythmias), high blood pressure, and in some cases sudden cardiac death."
3
Muscle-Building Supplements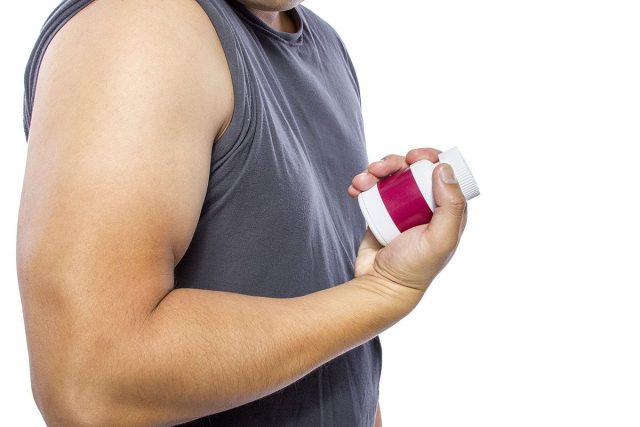 Muscle-building supplements have been linked to a higher risk of testicular cancer. "The observed relationship was strong," says Tongzhang Zheng, M.B, Sc.D, Sc.M, Ph.M. "If you used at [an] earlier age, you had a higher risk. If you used them longer, you had a higher risk. If you used multiple types, you had a higher risk."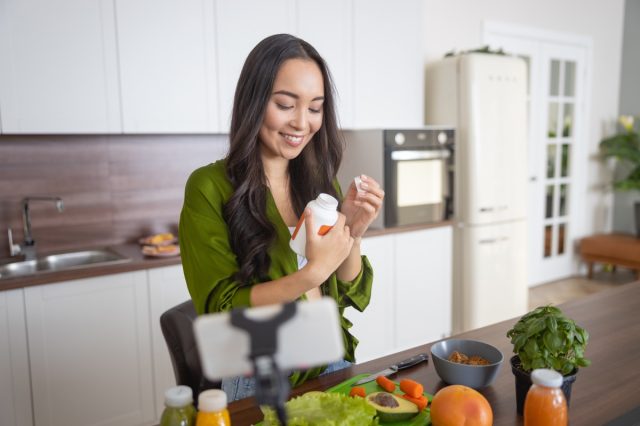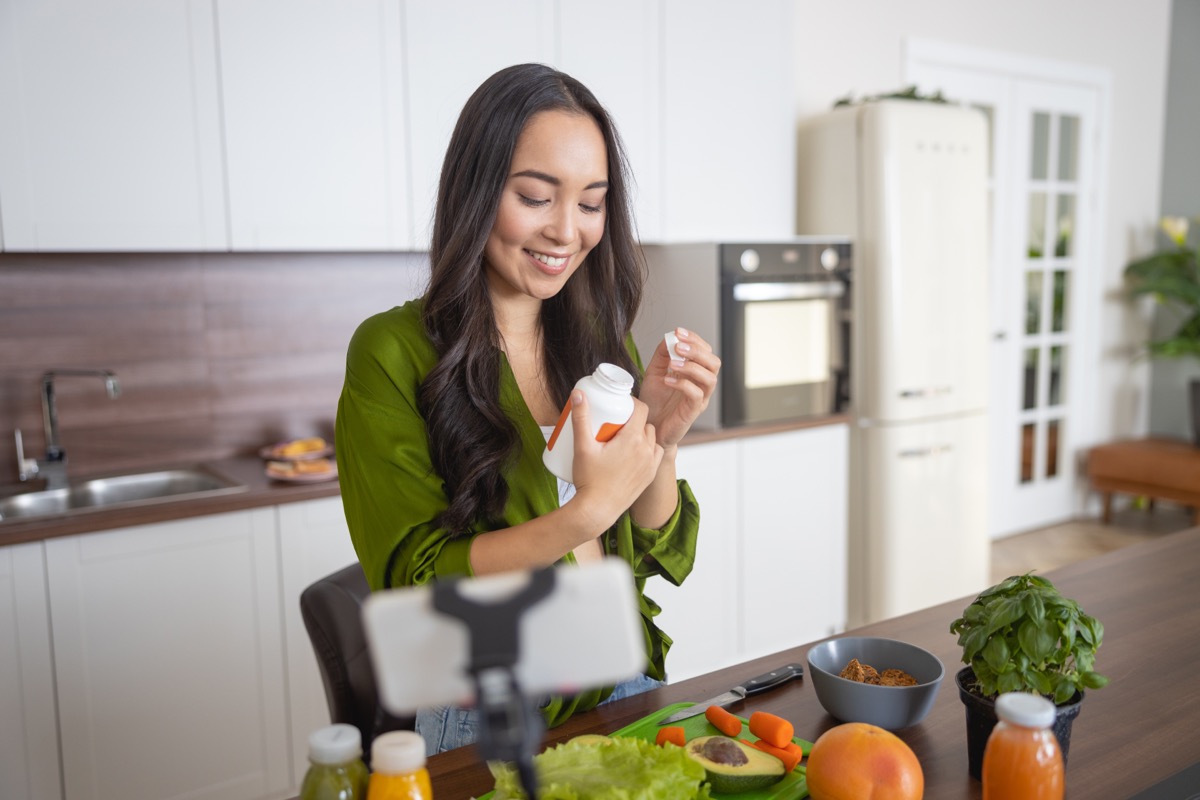 Vitamin E supplements could interfere with blood clotting, doctors warn. "Taking very high doses of this powerful, fat-soluble antioxidant may interfere with the body's ability to clot blood, posing a risk to people taking prescribed blood thinners or aspirin," says Andrew Weil, MD. "If you're on these drugs, take vitamin E supplements only under physician supervision."
6254a4d1642c605c54bf1cab17d50f1e
Studies show that excessive intake of calcium via supplements is associated with a higher risk of death from cancer. No risk was found in calcium from actual food. "As potential benefits and harms of supplement use continue to be studied, some studies have found associations between excess nutrient intake and adverse outcomes, including increased risk of certain cancers," says Fang Fang Zhang, M.D., Ph.D., associate professor at the Friedman School of Nutrition Science and Policy at Tufts University. "It is important to understand the role that the nutrient and its source might play in health outcomes, particularly if the effect might not be beneficial."
Ferozan Mast
Ferozan Mast is a science, health and wellness writer with a passion for making science and research-backed information accessible to a general audience.
Read more about Ferozan