This One Thing is Proven to Stop COVID, Study Finds
A face mask and social distancing can make you a lot less likely to propagate the spread, says a new study.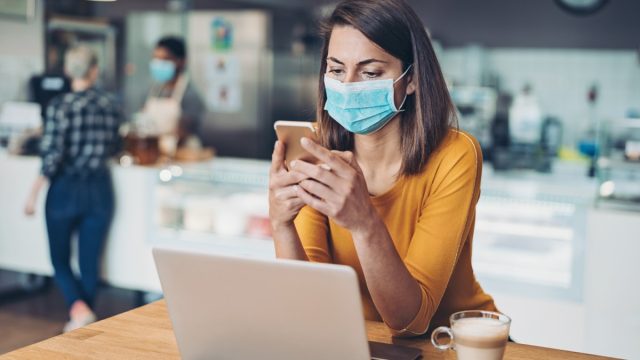 Over the last year, health experts have been studying every aspect of coronavirus, starting with exactly how it is spread. As part of their research, they have learned that the virus is primarily transmitted person-to-person via tiny respiratory droplets. Because of this finding, the CDC recommends several prevention methods, including the wearing of face masks. For whatever reason there are still a lot of people who question the effectiveness of protective face coverings, claiming they aren't as efficient in slowing the spread of the virus as believed. However, a large new study published Tuesday in The Lancet Digital Health may help to convince them—or you—otherwise. Read on—and to ensure your health and the health of others, don't miss these Sure Signs You've Already Had Coronavirus. 
1
Masks Work to Slow the Spread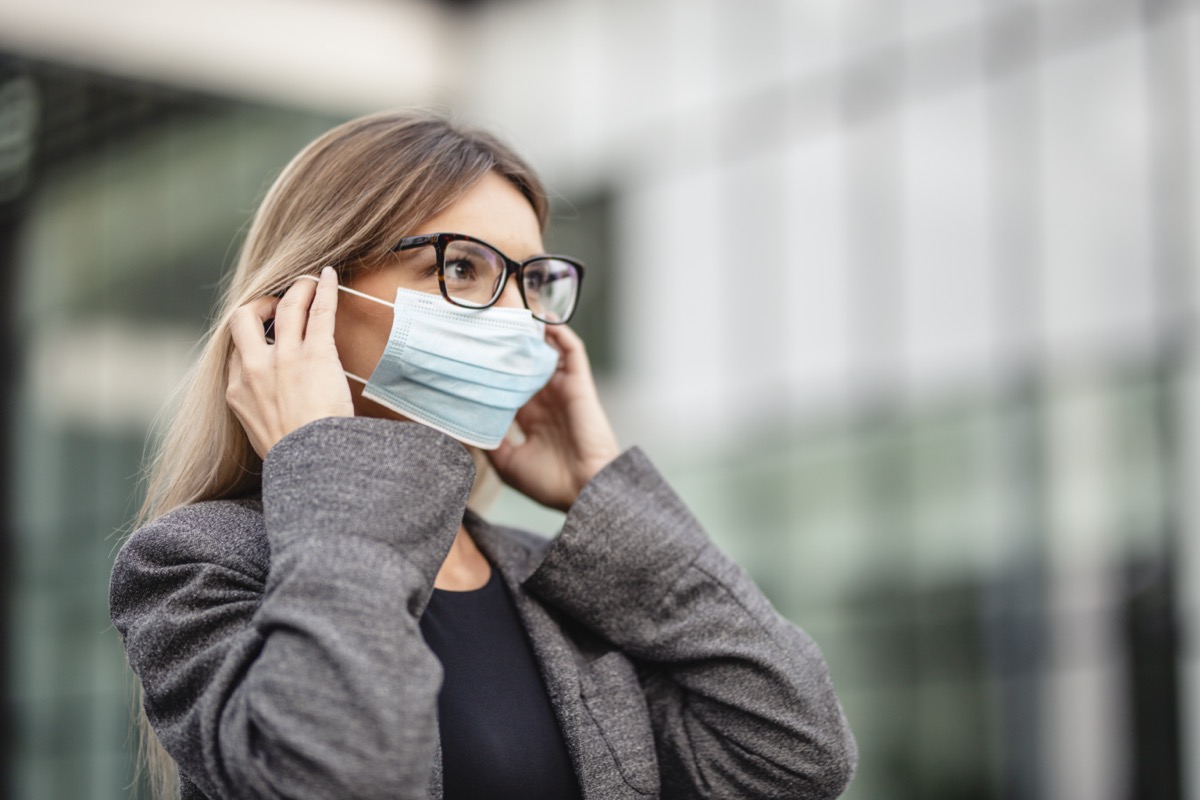 Based on a mathematical model, consisting of data from self-reported surveys of more than 300,000 people in the US between June 3 and July 27, 2020, researchers found that a 10 percent increase in mask wearing could lead to a three-fold increase in the odds of controlling virus transmission. Say the study authors: "We found that communities with high reported mask-wearing and physical distancing had the highest predicted probability of transmission control." "Wearing face masks or face coverings in public spaces has been mandated by governments around the world to try and stem transmission of COVID-19. The aim is to provide a physical barrier that prevents the spread of virus-laden droplets," John Brownstein, senior author of the study, from Boston Children's Hospital, said in a press release supporting the study. Says the study itself: "Our data suggest that the widespread use of face masks by the general public might aid in limiting the SARS-CoV-2 epidemic as physical distancing restrictions are rolled back around the USA."
2
However, a Mask Mandate Might Not Be Enough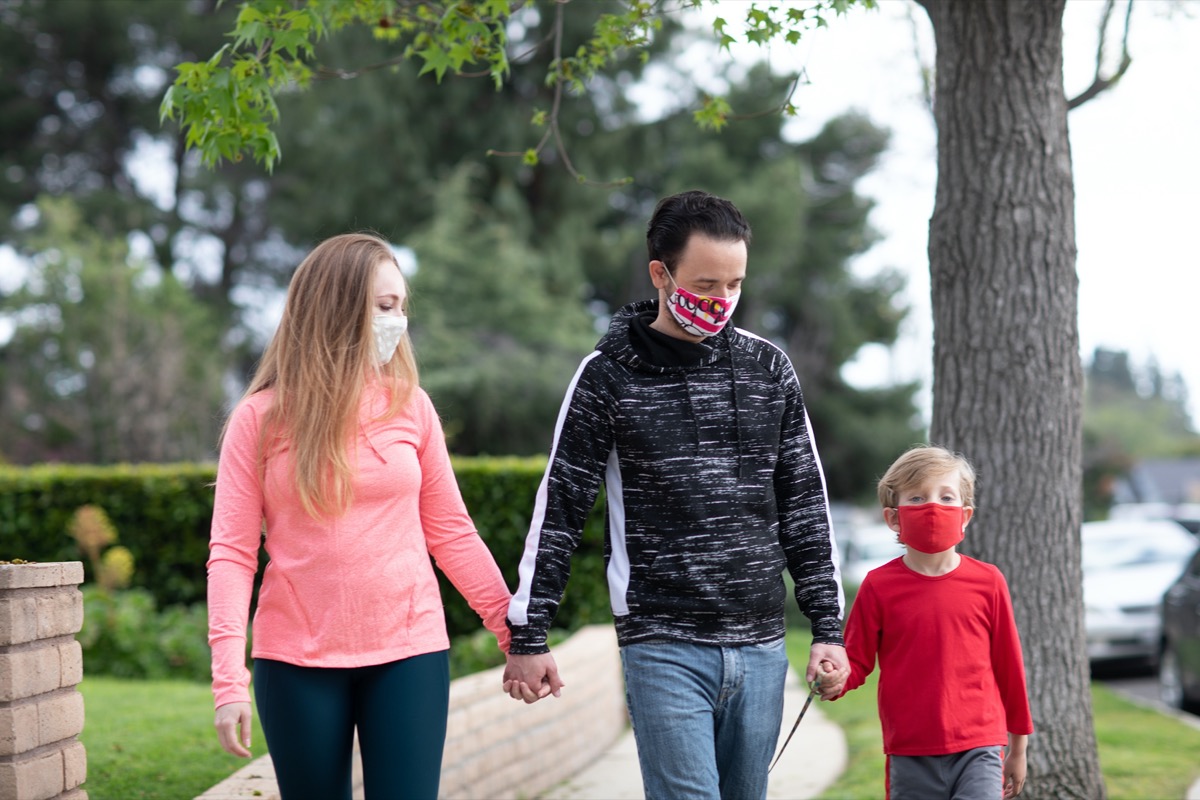 Brownstein points out that their research suggests that the "community benefit for wearing face masks for slowing the transmission of COVID-19" is high. "However, mandates alone may not be enough to increase mask use," he reveals. "We recommend that policy-makers consider additional strategies to evaluate and increase mask usage in order to disrupt the ongoing COVID-19 epidemic."
3
Here's Who's Most Likely to Wear a Mask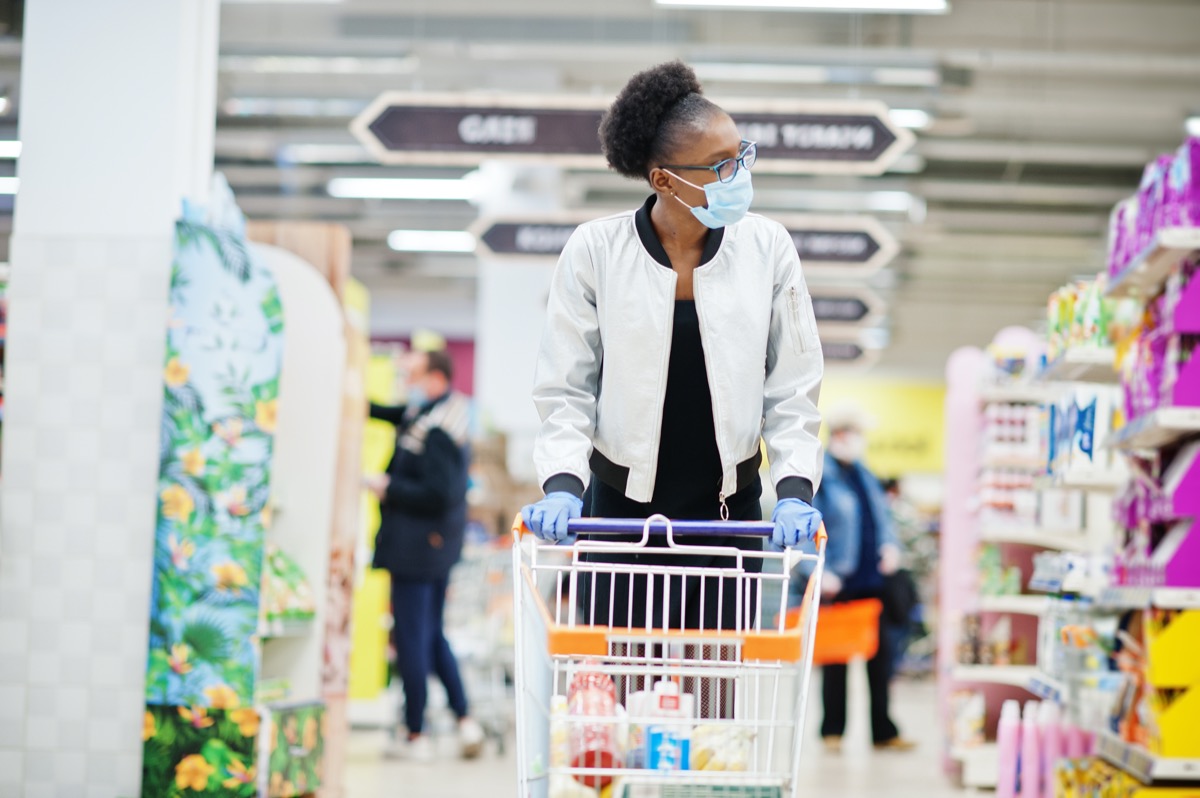 According to their findings, self-reported mask-wearing varied by age, geographical location, and race. For example, those over 65 were more likely to wear a mask as were Black and Hispanic people. Additionally, those on the West and East Coast, southern border and those who lived in large urban areas were more likely to report masking up. People were also more likely to wear a mask out in public than in private situations. For example, while the majority of respondents reported being "very likely" to wear a face mask to the grocery store (84.6%) less than half did so to visit family or friends (40.2%). 
4
Mask Use Isn't the Only Factor for Staying Safe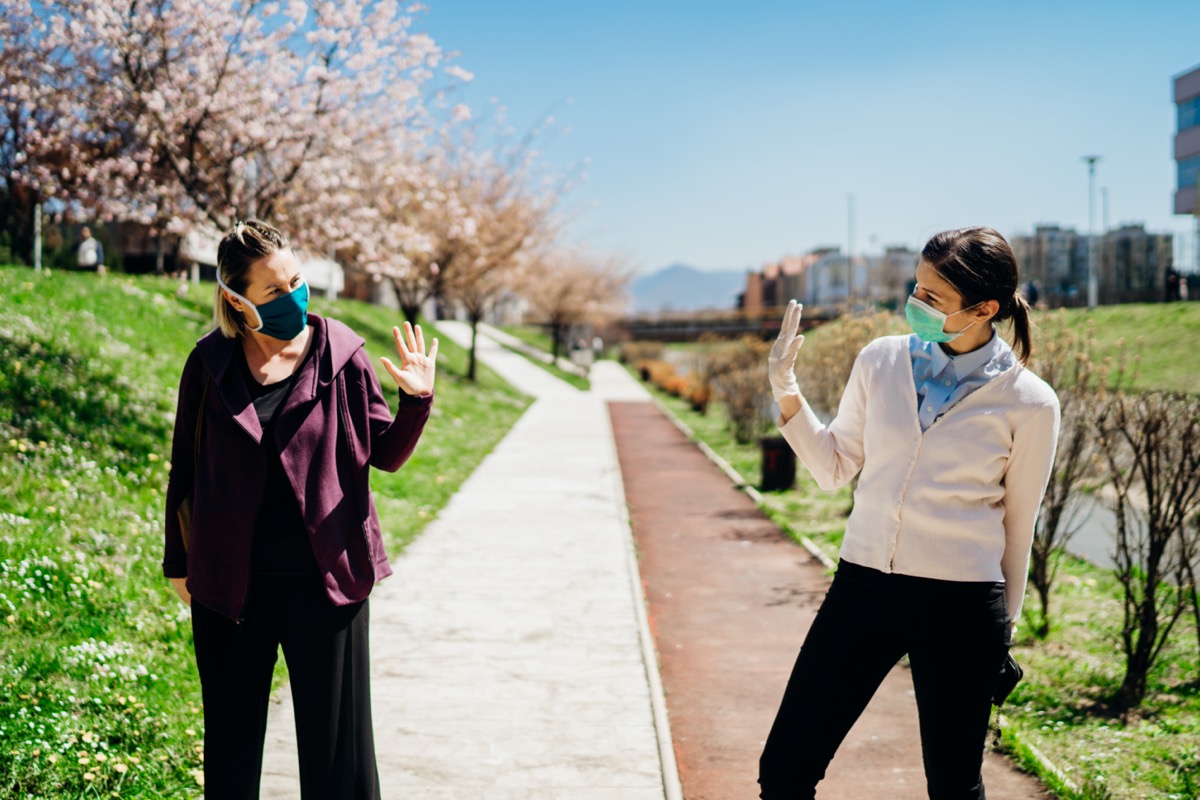 While mask use is crucial, other of the recommended fundamentals are also important. "An important finding of this research is that mask-wearing is not a replacement for physical distancing and US states that practice both at high levels had the best probability of controlling disease spread," coauthor Ben Rader, of Boston Children's Hospital and Boston University, added. 
RELATED: If You Feel This, You May Have Already Had COVID, Says Dr. Fauci
5
How to Survive This Pandemic
Follow Dr. Anthony Fauci's fundamentals and help end this surge, no matter where you live—wear a face mask, social distance, avoid large crowds, don't go indoors with people you're not sheltering with (especially in bars), practice good hand hygiene, get vaccinated when it becomes available to you, and to protect your life and the lives of others, don't visit any of these 35 Places You're Most Likely to Catch COVID.