These Three Popular Fast-Food Items Are Getting More Expensive, Restaurateur Say
Business owners are report rising costs of labor and ingredients.
Growing costs of labor and ingredients are pushing up menu prices at fast-food and full-service restaurants nationwide. Chipotle, for example, recently announced that the increase of average hourly wages which it recently implemented will be reflected in the prices of its burritos and tacos. Similarly, the strain on the supply chain of major staple ingredients, like chicken and flour, will hike up the prices of several beloved fast-food mainstays.
Here's what's getting more expensive. And for more, check out Higher Grocery Prices Are Forcing Shoppers To Do This, Data Shows.
The looming shortage of chicken wings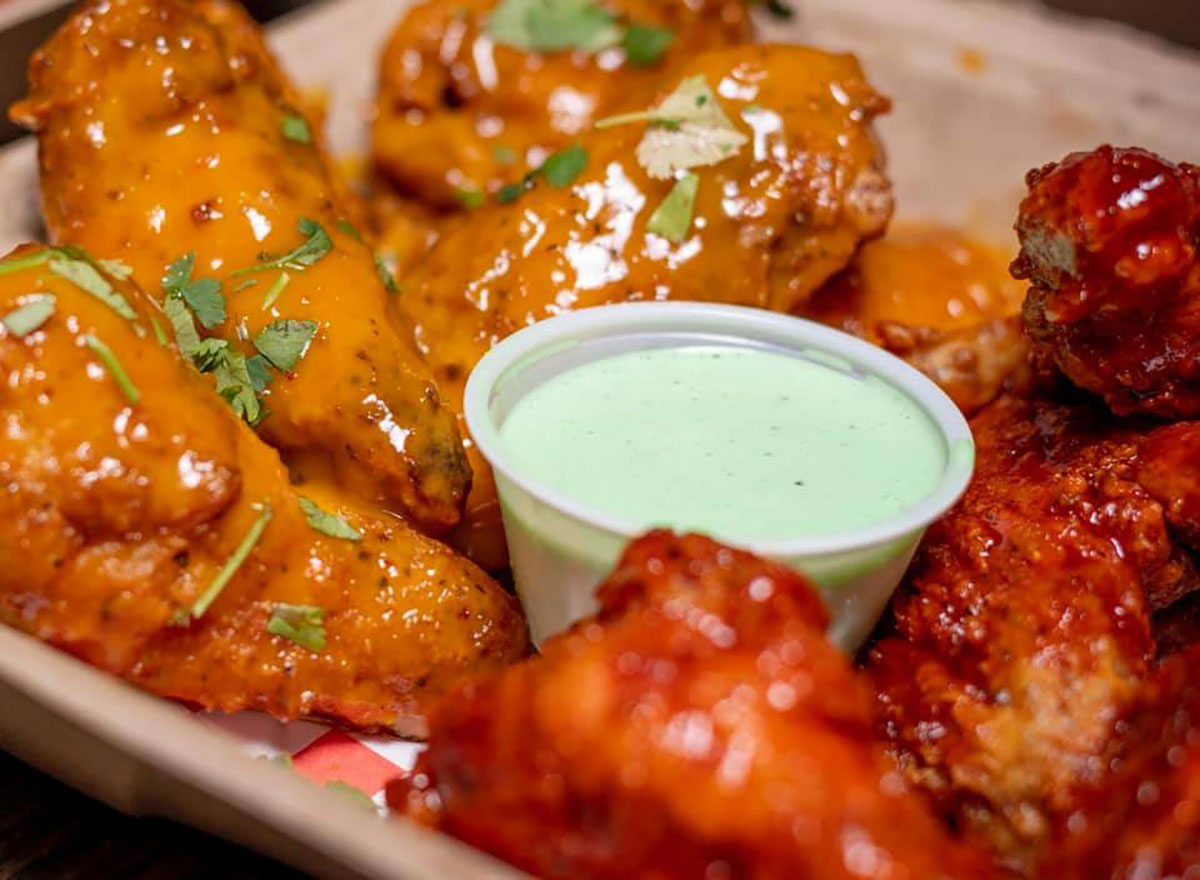 A looming shortage of chicken wings was announced by experts earlier this year. In February, some warned that America's cold storage stock of chicken wings is at its lowest point since 2011, while restaurants were already grappling with an increased demand for the popular comfort food.
In April, restaurants in states like Texas, Wisconsin, Virginia, and Ohio were having to cancel Wing Nights or come up with creative alternatives, like serving "boneless wings" made of breast meat. Thanks to a proliferation of chicken sandwiches, experts said the shortage could soon expand to include chicken breasts, too.
Don't forget to sign up for our newsletter to get the latest restaurant news delivered straight to your inbox.
A price increase may soon follow
A restaurateur in Buffalo told Business Insider that prices of chicken wings from his supplier have gone up a whopping 99%, thanks to labor shortages on chicken farms. Furthermore, the price of frying oil is on the rise as well, making chicken wings increasingly more costly to make. According to the publication, some restaurant businesses have already increased the prices of wings as a result.
Here's why pizza may be getting more expensive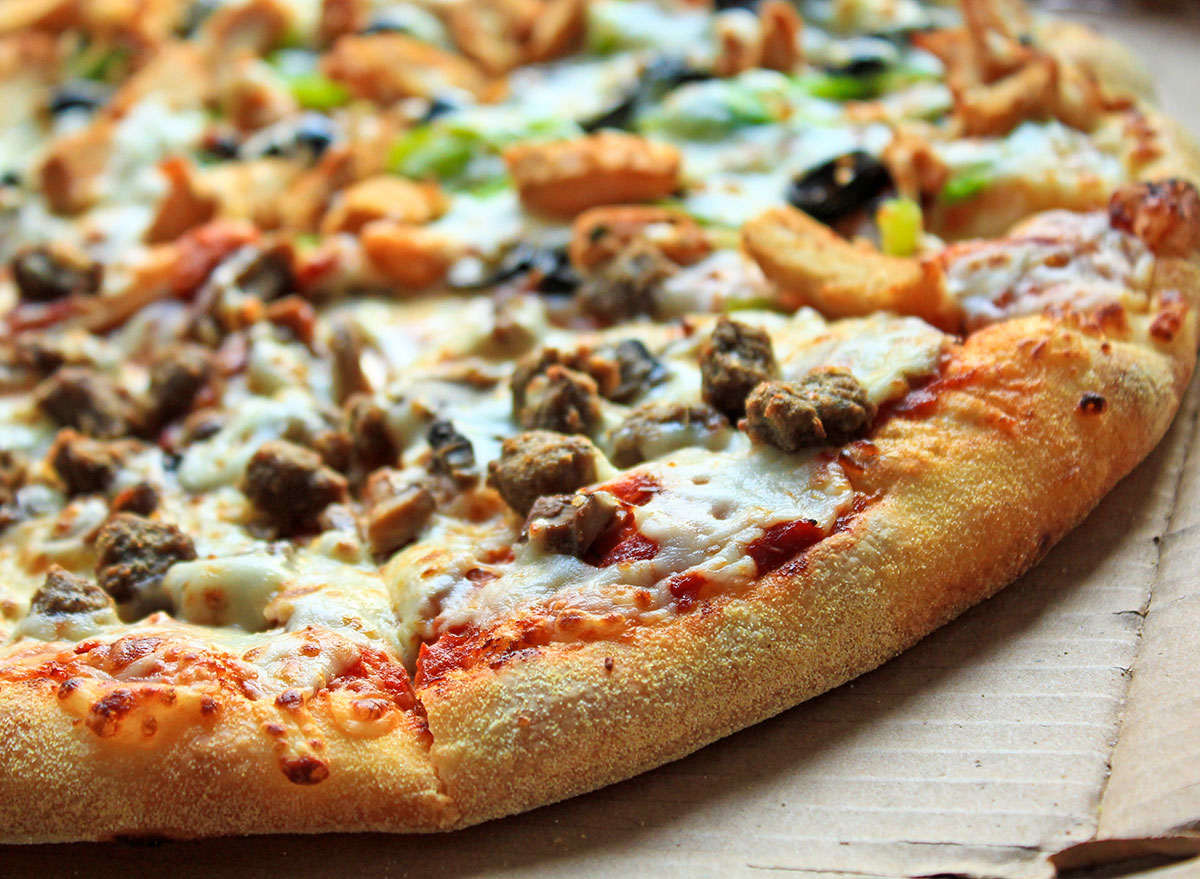 According to Business Insider, a New Jersey–based pizzeria owner said his supplier—who is a nationwide distributor—told him to expect "everything" to get more expensive, flour included. He said the higher costs of raw materials will have to be passed on to the consumer, which means pizza prices may soon be on the rise, too.
Steakhouses and BBQ restaurants are increasing prices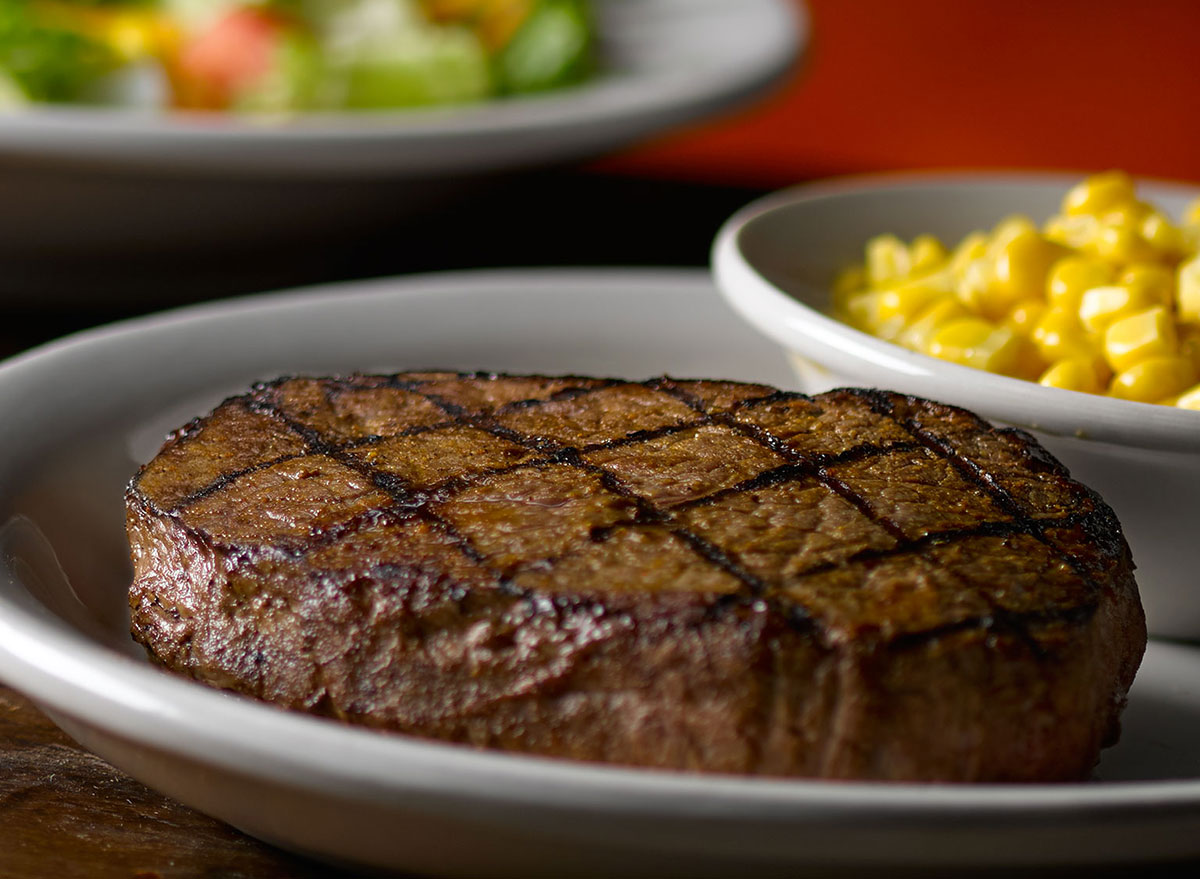 Prices of St. Louis ribs are up by 50% for some restaurateurs, according to Fox Business. An owner of a BBQ restaurant in New Hampshire told the publication many such staples, which his establishment purchases on the regular, have shot up in cost, and business owners have no choice but to raise prices for the customers to make a profit.
Even America's largest steakhouse chain announced recently its food is getting more expensive. Texas Roadhouse said an increase in labor costs has trickled down to their menu, where customers will see a 1.4% total increase right now, with 1.75% being the ultimate goal.
For more, check out the 108 Most Popular Sodas Ranked By How Toxic They Are.
Mura is a Deputy Editor leading ETNT's coverage of America's favorite fast foods and restaurant chains.
Read more