Dr. Fauci Says How You Can Avoid the New COVID Strain
Protecting yourself from the new variants is quite simple.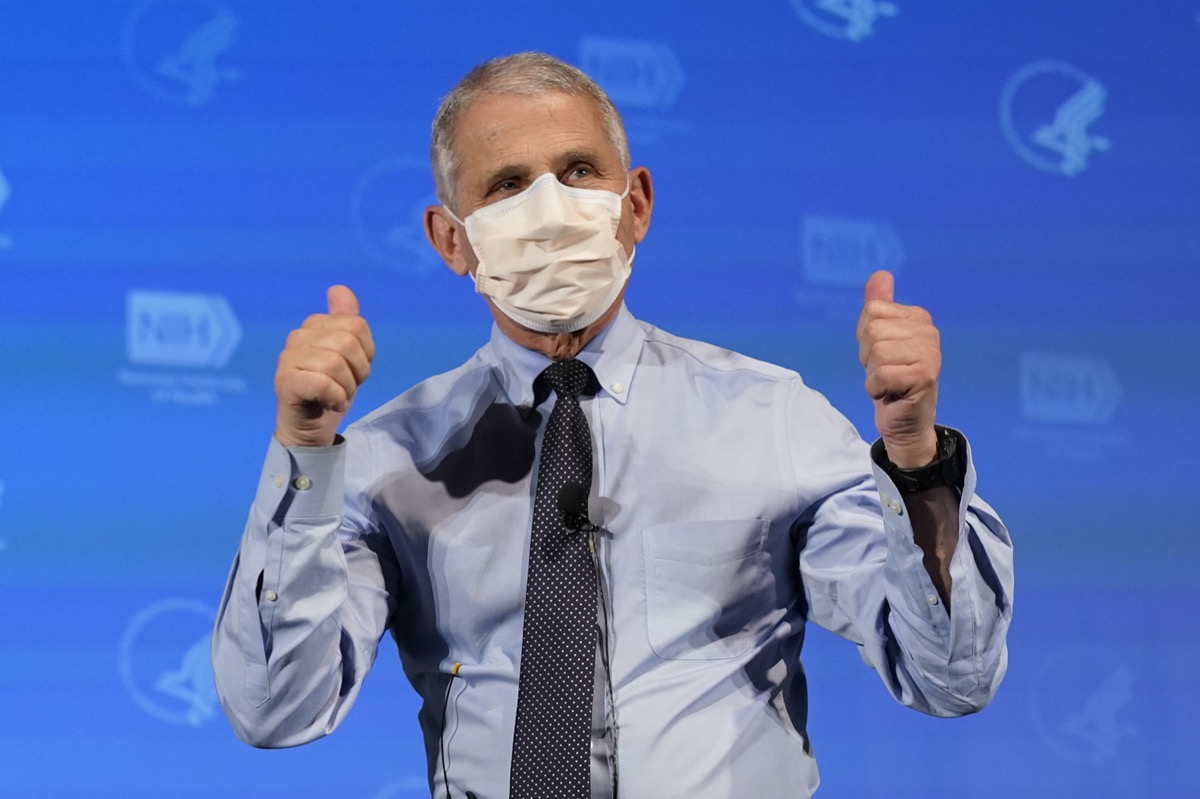 Late last year, it was revealed that new, more infectious variants of COVID-19 had been detected abroad, namely in England and South Africa. This week, the CDC confirmed that several cases have now been diagnosed in the United States. "This variant seems to spread more easily and quickly than other variants," the CDC warned, adding that as of now, "there is no evidence that it causes more severe illness or increased risk of death." So, how can you protect yourself from becoming infected with this more transmissible mutation of the virus? In a new interview with ABC7, Dr. Anthony Fauci, the nation's top infectious disease expert and the director of the National Institute of Allergy and Infectious Diseases, reveals the answer. Read on to find out what it is—and to ensure your health and the health of others, don't miss these Sure Signs You've Already Had Coronavirus. 
1
Dr. Fauci Says You Must "Adhere to the Guidelines"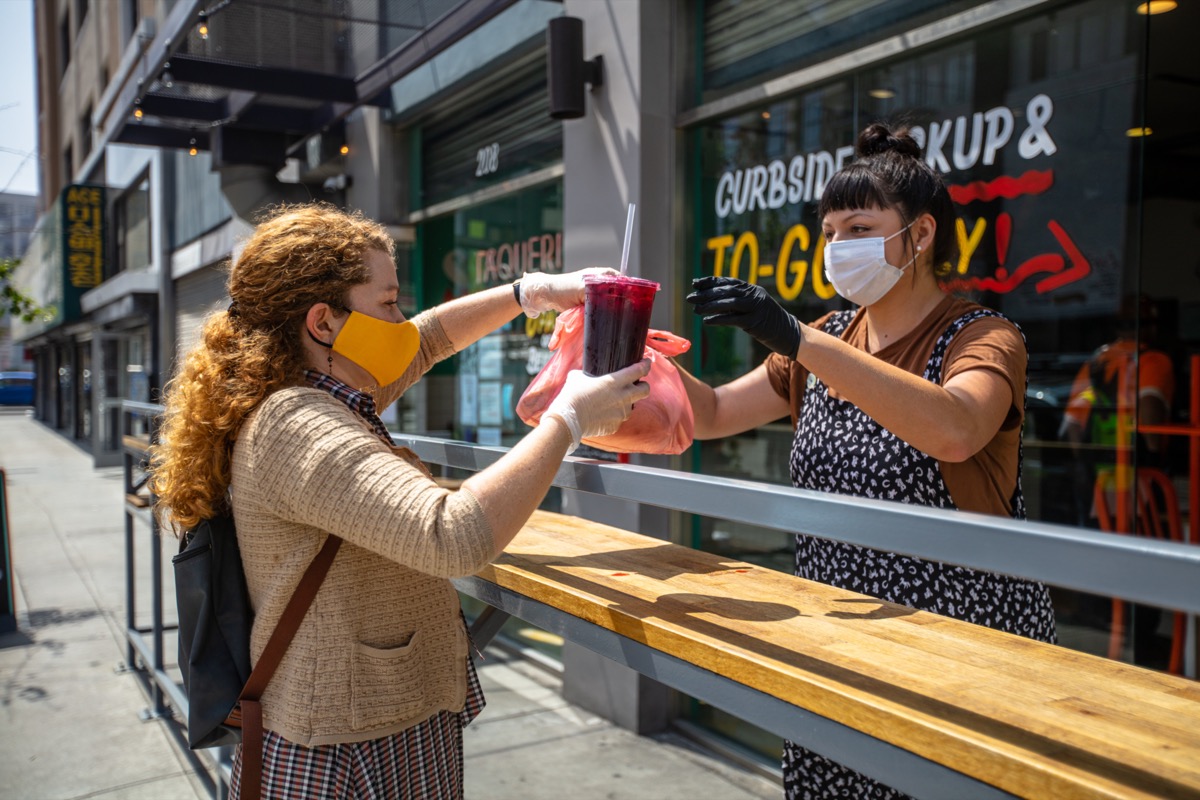 Since the start of the pandemic, Fauci has touted a few public health fundamentals to help people slow the spread of the virus. With the newest variants, his most important advice is continuing to follow them. "What we need to do is adhere to the guidelines," he said. "If everyone in this country uniformly, and we know you'll never get everyone but if the overwhelming majority of people in the country merely adhere to the existing guidelines…if more people did that, the inflection of that terrible strict increase that we're seeing now in the current surge that we're going through would definitely turn and bend down. No doubt about it." Keep reading for each guideline.
2
Adhere to a "Uniform Wearing of Masks"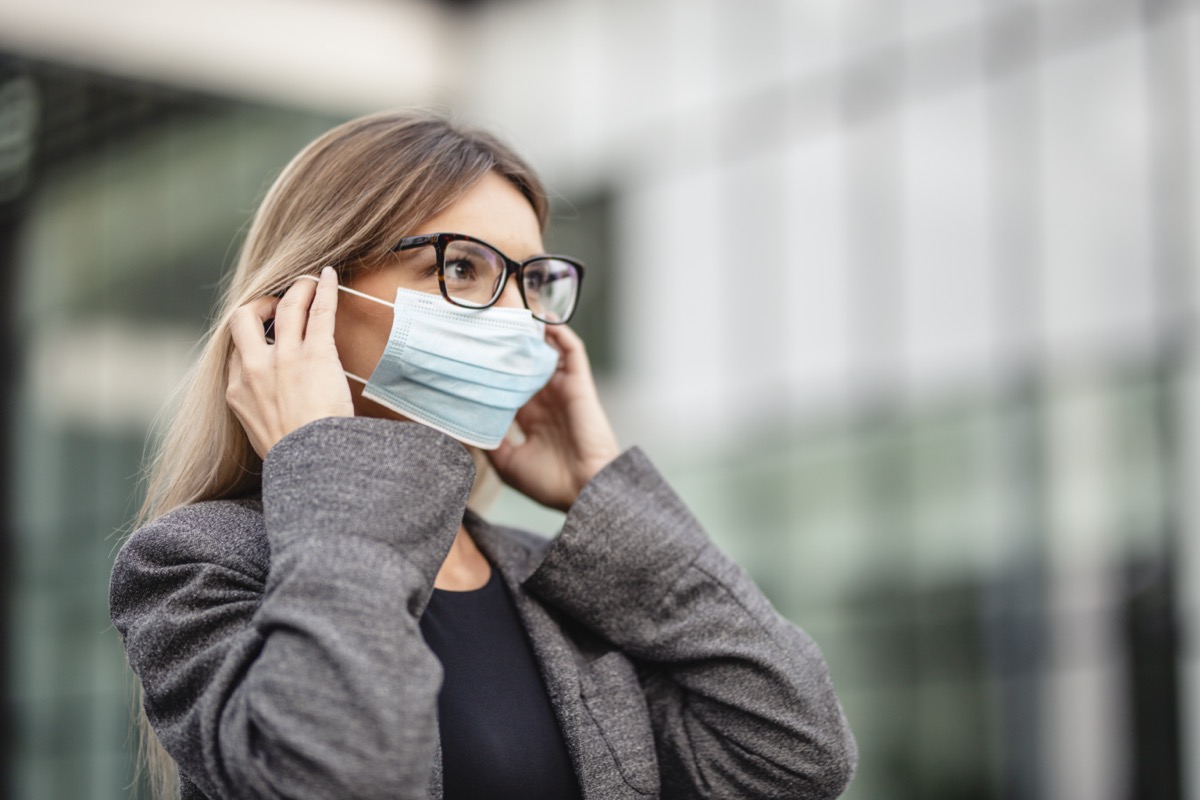 You should be wearing one now and you'll be asked to wear a mask during the first 100 days of Joe Biden's presidency. "We want to get it to one million vaccinations per day, as the president-elect has mentioned," Fauci said. "The idea about having everyone for at least 100 days—at least—wear a mask. Everyone uniformly, so we don't have disparities where some people are adhering to public health measures and others are not."6254a4d1642c605c54bf1cab17d50f1e
3
Adhere to "Physical Distancing"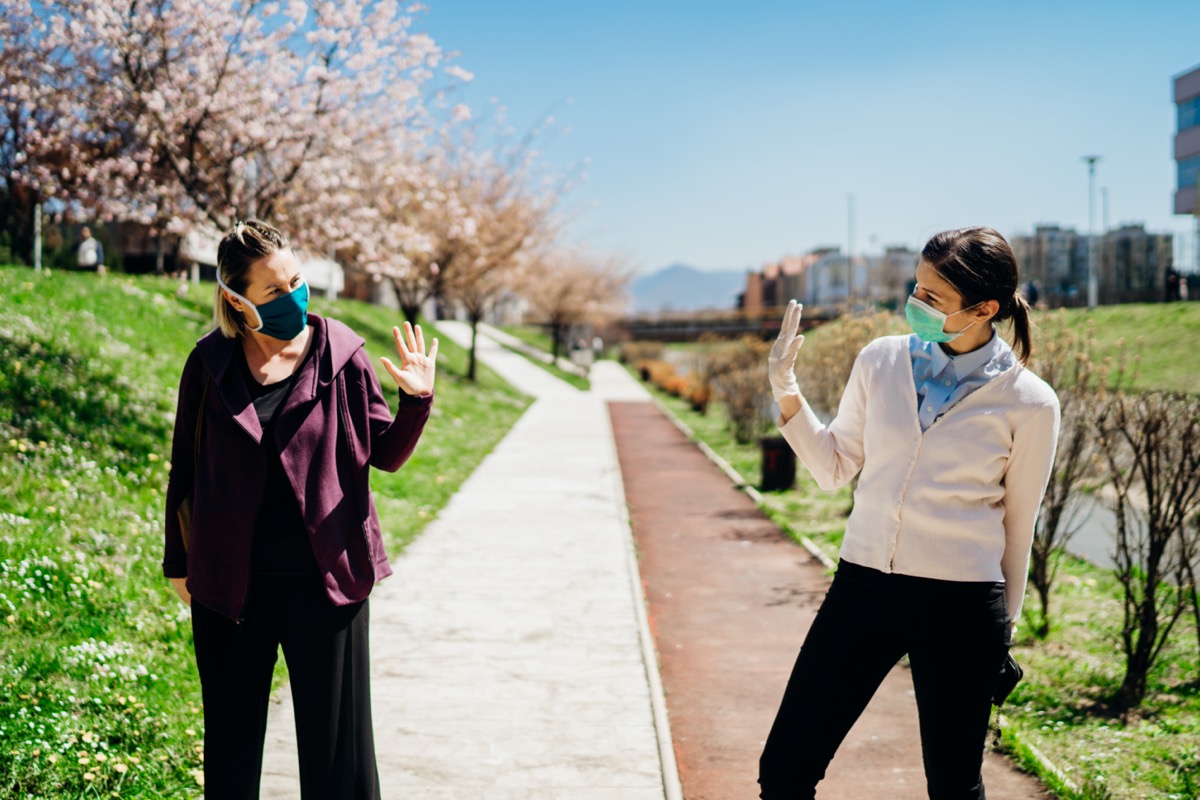 Even with the vaccine being administered, you will still need to stay six feet apart from others. We don't have herd immunity yet. "Obviously, with a 90-plus percent effective vaccine, you could feel much more confident" about not getting the virus, Fauci told CNN. "But I would recommend to people to not abandon all public health measures just because you have been vaccinated."
4
Adhere to "Avoiding Crowds in Congregate Settings, Particularly Indoors"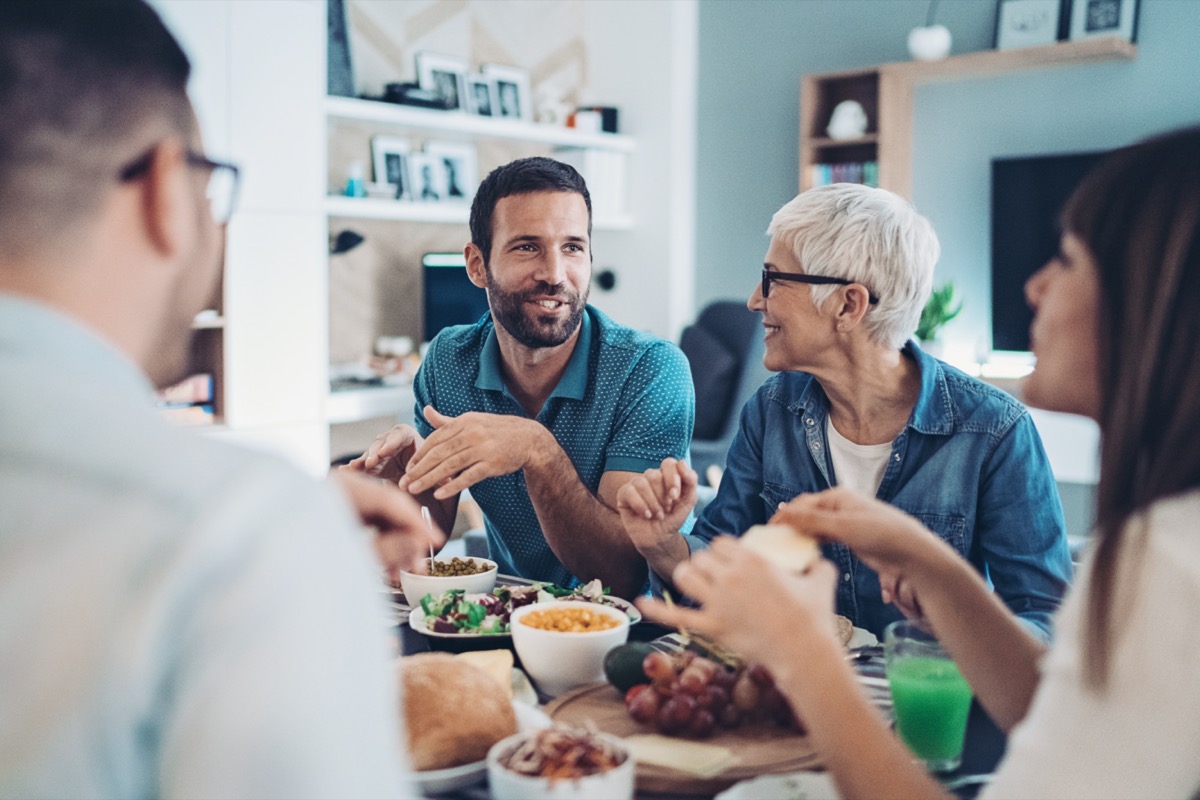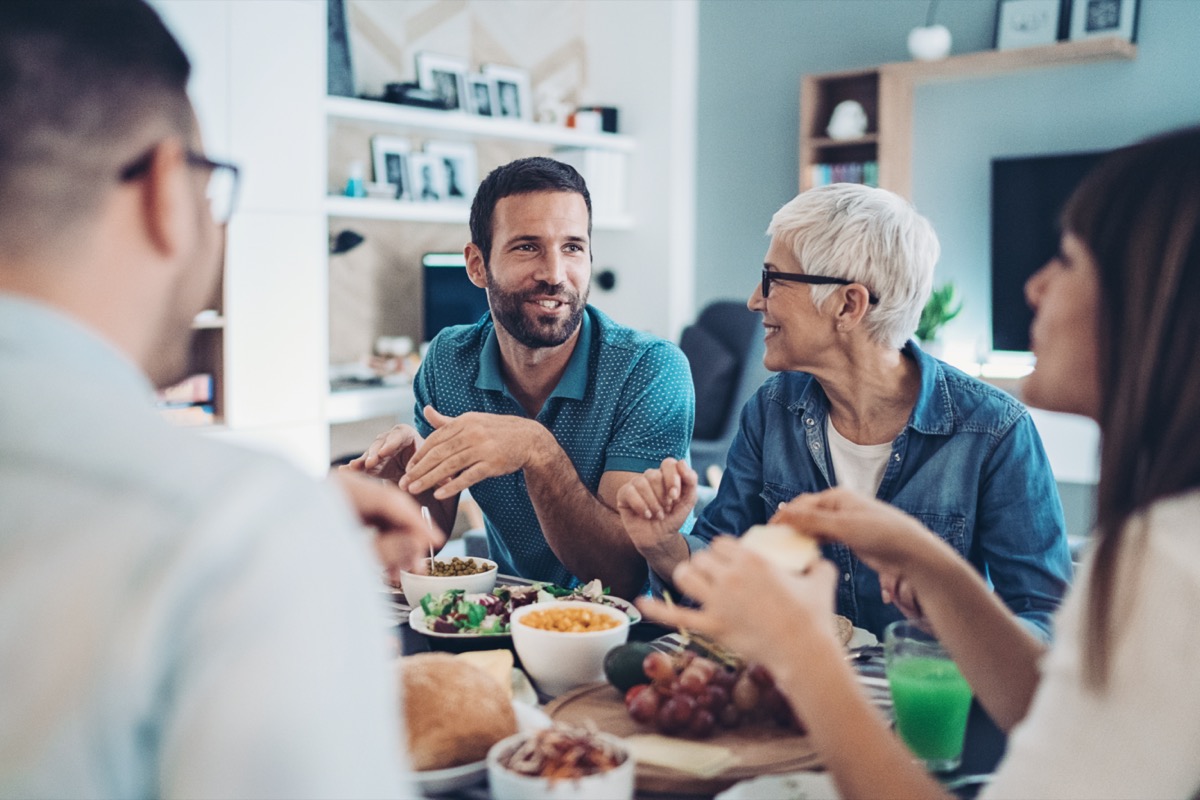 Whether you're going to grandma's house for a family reunion or storming the nation's Capitol with your maskless friends, it's a bad idea to be around groups of people right now, and even worse to be around them indoors. It should be obvious why: "The virus that causes COVID-19 is thought to spread mainly from person to person, mainly through respiratory droplets produced when an infected person coughs, sneezes, or talks," says the CDC. "These droplets can land in the mouths or noses of people who are nearby or possibly be inhaled into the lungs."
Dr. Fauci says 75% or more of us need to be vaccinated until we can reach herd immunity and that the vaccine is safe and effective. "Are we going to clear the bottleneck in a couple of weeks? I hope so. Are we going to get to 1 million a day in a couple of weeks? I doubt it. But I think by the time President-elect Biden gets in, he hopes to be able to have a system going that he can get 1 million a day for the first 100 days," Fauci said earlier this week.
6
Americans Will Keep Dying Until There Is Unity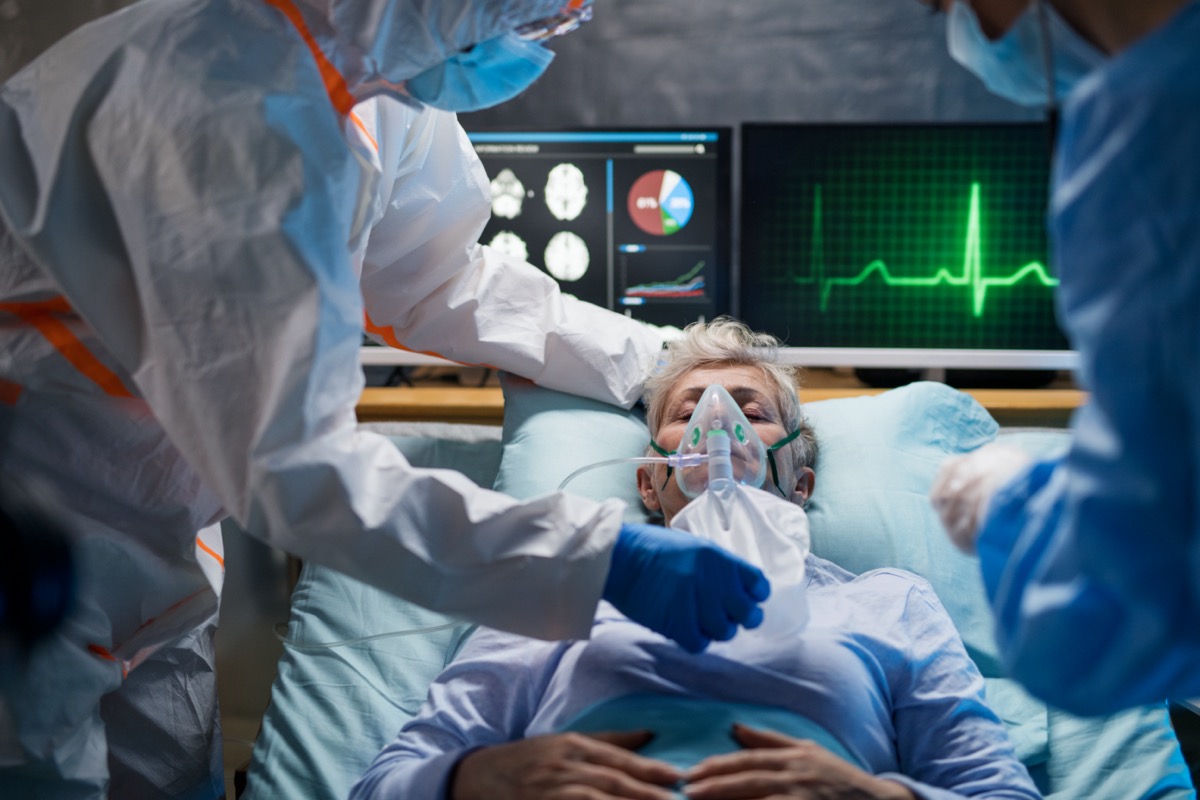 The biggest issue, according to Fauci? There are so many people who refuse to follow these guidelines, as can be evidenced by the raid on the United States Capitol Building this week. "The trouble is we have a great disparity in our country. There are people in regions of the country that just don't want to wear masks, or they don't care about congregate settings," he pointed out. "So rather than focusing and saying, 'Should we change our public health guidelines because of the mutation or even because of the fact that we're going through a terrible surge?'" he suggests simply following the fundamentals. 
"I mean, we have now 360,000 deaths. We're averaging between 200,000 and 300,000 new infections a day, and almost every day we break a new record in deaths, 3000-plus deaths per day," he continued. "The solution is not to change what we're doing. It's to adhere to what the recommendations are."
7
How to Survive This Pandemic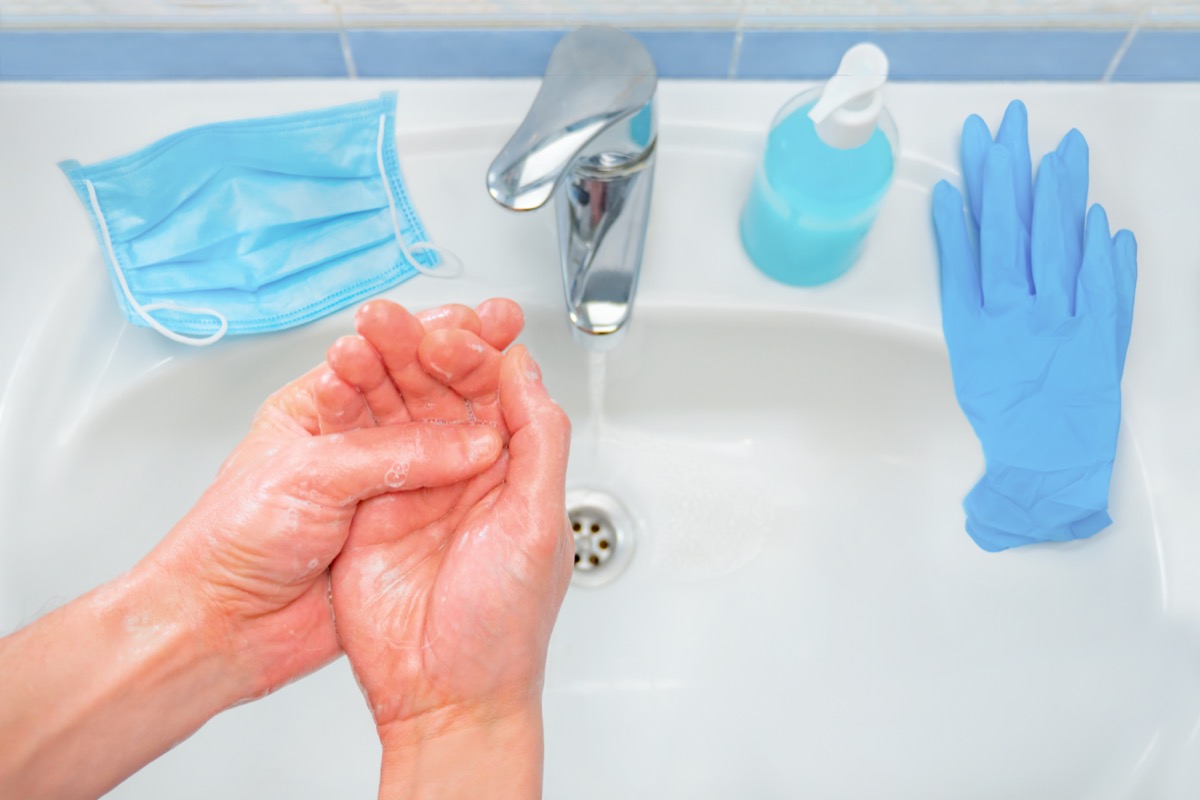 As for yourself, follow Fauci's fundamentals and help end this surge, no matter where you live—wear a face mask, social distance, avoid large crowds, don't go indoors with people you're not sheltering with (especially in bars), practice good hand hygiene, get vaccinated when it becomes available to you, and to protect your life and the lives of others, don't visit any of these 35 Places You're Most Likely to Catch COVID.
Leah Groth
Leah Groth has decades of experience covering all things health, wellness and fitness related.
Read more
More content from
ETNT Health