Dr. Fauci Lays Out Best and Worst Case Scenario For Next 6 Months
"We hope for the best and prepare for the worst."
The coronavirus surge is tearing through America, and the "finish line" is looking further and further away. Omicron and vaccines may help us all reach herd immunity. On the other hand, many, many people worldwide remain unvaccinated and unboosted, so new variants may appear. What is the best and worst case scenario? Dr. Anthony Fauci, the chief medical advisor to the President and the director of the National Institute of Allergy and Infectious Diseases, and CDC Chief Dr. Rochelle Walensky appeared yesterday with the details. Read on for 5 life-saving pieces of advice—and to ensure your health and the health of others, don't miss these Sure Signs You've Already Had COVID.
1
Dr. Fauci Said This is Best and Worst Case Scenario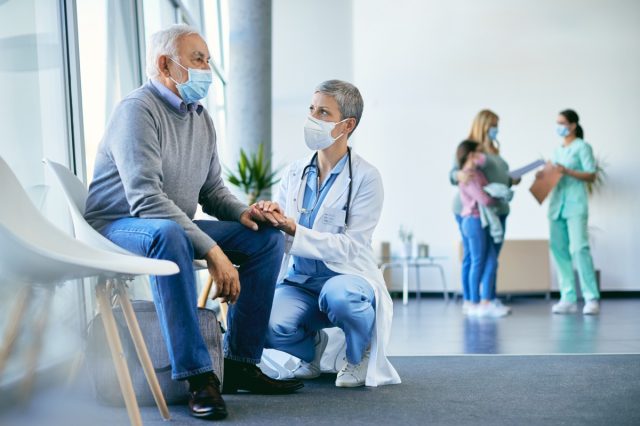 What will the next six months look like—best case/worst case? "We don't know," said Dr. Fauci, "but what one does when you have a situation where you don't know, because we have also had the experience as you know of the unpredictability of things like what happened with Delta and what happened with Omicron—so you put together a best case scenario and a worst case scenario. What's the best case scenario? The best case scenario is that the…diminution in cases in many regions of the country will continue to go down to a baseline level that is a level of what we call 'adequate control.' Namely, it's not disruptive of what we do. And the combination of vaccinated and boosted people and the protection afforded by prior infection will have a level of protection in the community so that you won't get the situation where there's enough activity, which leads to hospitalizations deaths and stressing the healthcare system." 
"That's the best case scenario," said Dr. Fauci. "The worst case scenario is something we have to be prepared for. And that is we do get down to a level that we say would be 'adequate control,' but we are faced with another surprise with a variant that's so different that it eludes the accumulation of the immune protection that we've gotten from vaccinations and from prior infections, I hope that doesn't happen. I can't give you a statistic of what the chance of that happening is, but we have to be prepared for it. So we hope for the best and prepare for the worst."
2
CDC Chief Said Cases Nationwide are Declining But Some Areas are Rising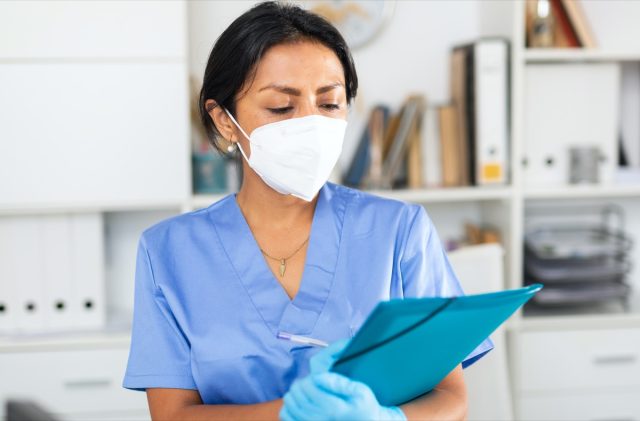 "The current seven day daily average of cases is about 744,600 cases per day, a decrease of about 5% over the previous week. The seven day average of hospital admissions is about 21,000 per day, anincrease of about 1% over the previous week. And the seven-day average daily deaths are more than 1,700 per day. As these numbers indicate, in some parts of the country, we are seeing the number of daily cases caused by the Omicron variant beginning to decline. But as we have seen during other phases of this pandemic, the surge in cases started at different times in different regions may continue to see high case counts in some areas of the country in the days."
3
CDC Chief Offered New Proof That Boosters Keep You Safer Against Omicron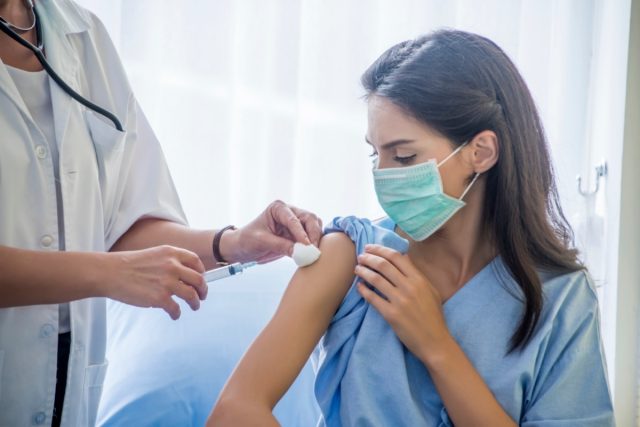 Dr. Walensky spoke about three "reports" that "add more evidence to the importance of being up to date with COVID vaccinations. That means getting your primary series and getting boosted when eligible to protect against severe COVID-19." "Booster shots of the Pfizer-BioNTech and Moderna vaccines aren't just preventing infections with the contagious Omicron variant — they're also keeping infected Americans from ending up in the hospital, according to data published on Friday by the Centers for Disease Control and Prevention," the New York Times summarized. "The extra doses are 90 percent effective against hospitalization with the variant, the agency reported. Booster shots also reduced the likelihood of a visit to an emergency department or urgent care clinic. The extra doses were most effective against infection and death among Americans aged 50 and older, the data showed."
4
CDC Chief Warned That Unvaccinated People are at "Significantly Higher Risk for Infection"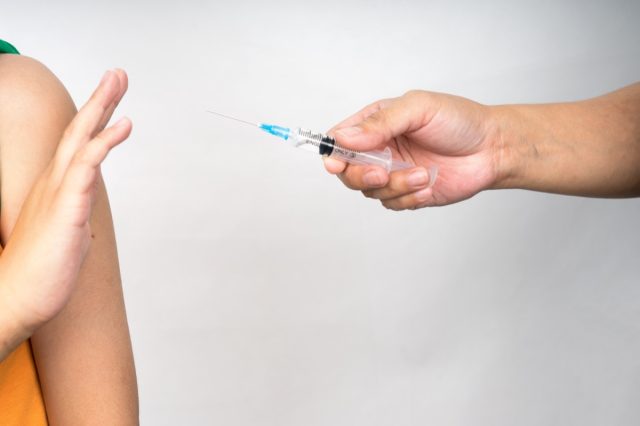 "Those who remain unvaccinated are at significantly higher risk for infection and severe COVID 19 disease." And "protection against infection and hospitalization with the Omicron variant is highest for those who are up to date with their vaccination, meaning those who are boosted when they are eligible. There are still millions of people who are eligible for booster dose and have not yet received one. As we continue to face the Omicron variant representing over 99% of infections in the United States today, I urge all who are eligible to get their booster shot, to get it as soon as possible."6254a4d1642c605c54bf1cab17d50f1e
5
Can You Get Omicron More Than Once?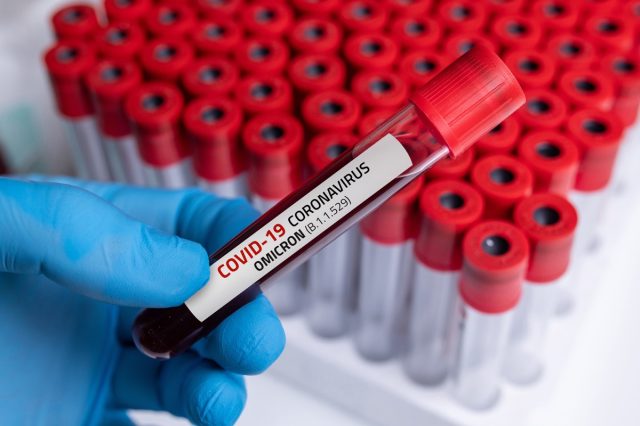 "If you get Omicron, can you get it again? "Sure. There are re-infections, but it is unlikely that if you mount a good immune response, at least over a period of several months, it is extremely unlikely that you will be reinfected with the same variant. We have seen reinfections. But those are mostly in people who've been infected with Alpha, who then wind up getting reinfected with Beta or reinfected with Omicron," said Dr. Fauci.
6
How to Stay Safe Out There
Follow the public health fundamentals and help end this pandemic, no matter where you live—get vaccinated or boosted ASAP; if you live in an area with low vaccination rates, wear an N95 face mask, don't travel, social distance, avoid large crowds, don't go indoors with people you're not sheltering with (especially in bars), practice good hand hygiene, and to protect your life and the lives of others, don't visit any of these 35 Places You're Most Likely to Catch COVID.
Alek Korab
Alek Korab is a Co-Founder and Managing Editor of the ETNT Health channel on Eat This, Not That!
Read more about Alek