Dr. Fauci Just Predicted What Will Happen Next
More deaths and Long COVID are to come unless these steps are taken.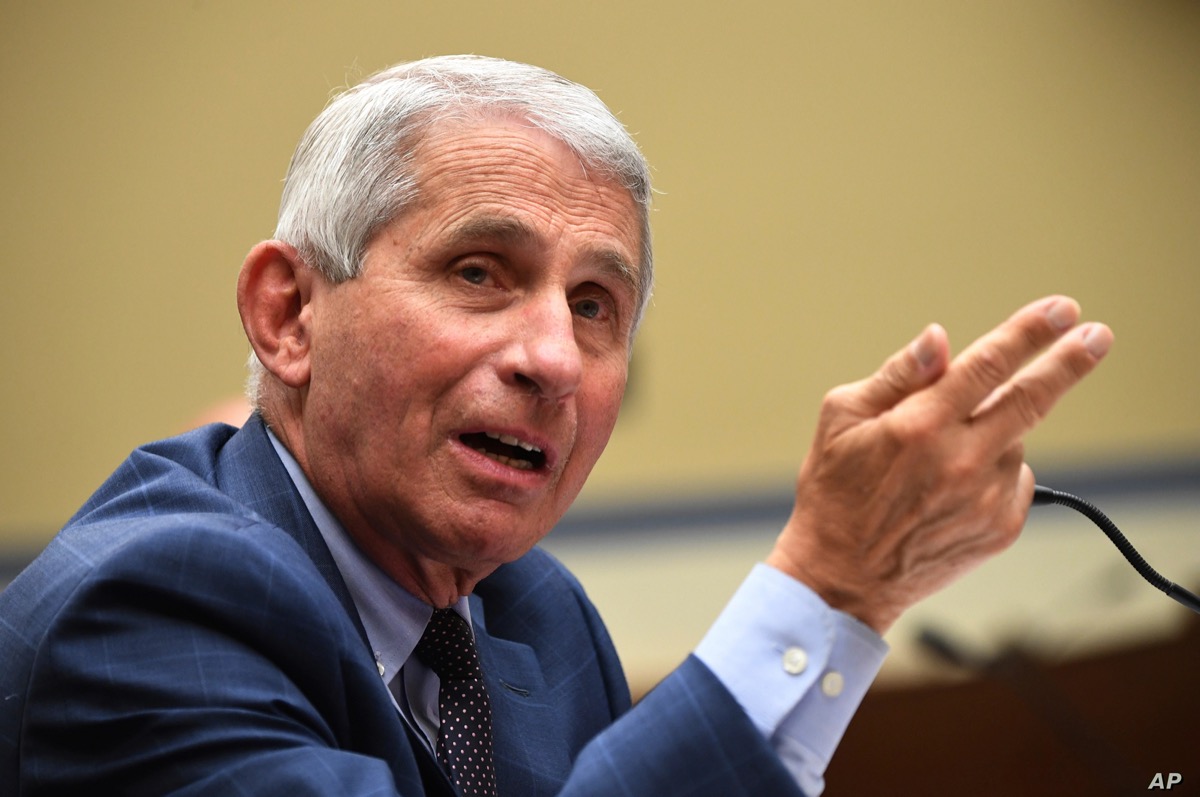 Coronavirus cases were dwindling as recently as a few months ago; now they are in danger of soon reaching more than 200,000 a day, with doctors in hospitals from Florida to Texas saying they are out of hospital beds—in some areas, there are no beds for children. While the authorities in some states argue over personal liberties, what can you do to stay safe and get you and your children through this pandemic not just alive, but unharmed? Dr. Anthony Fauci, the chief medical advisor to the President and the director of the National Institute of Allergy and Infectious Diseases, appeared on Face the Nation today to sound the alarm. Read on for five life-saving pieces of advice—and to ensure your health and the health of others, don't miss these Sure Signs You Have "Long" COVID and May Not Even Know It.
1
Dr. Fauci Said This is What Will Happen Next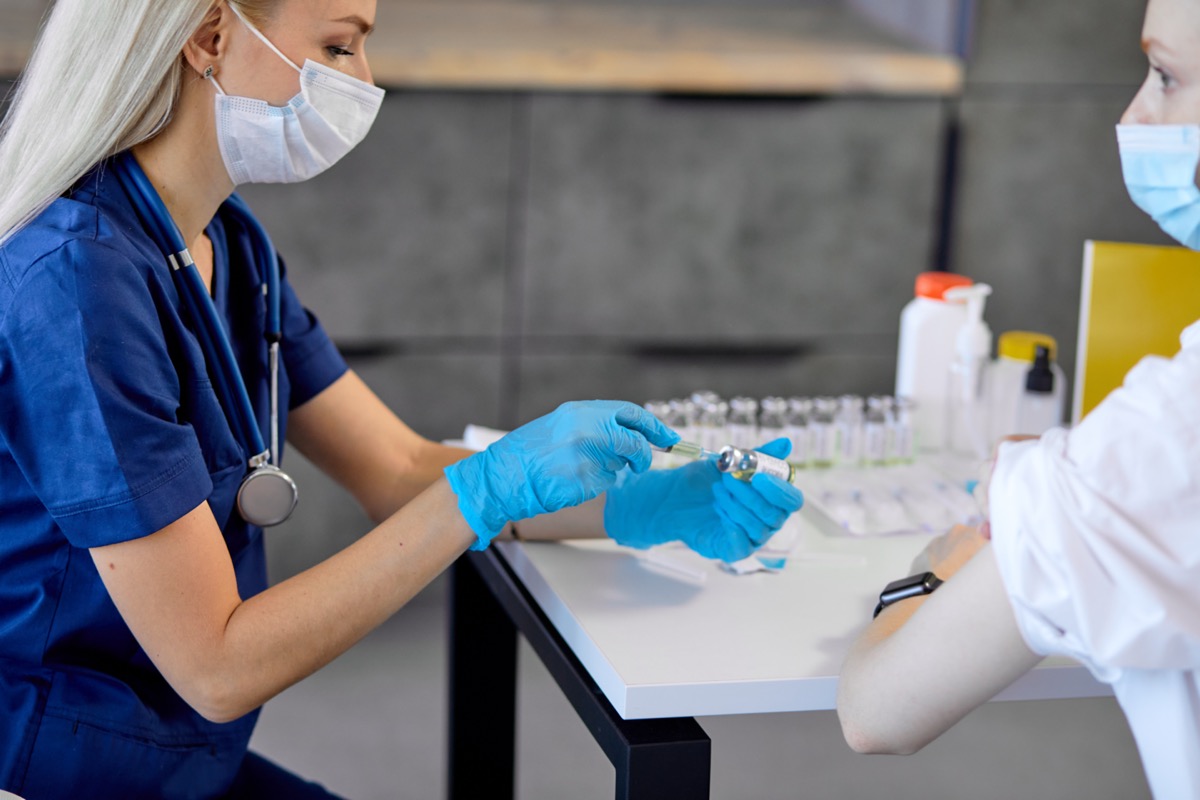 "Coming next is that we are going to have to continue to get people vaccinated," said Dr. Fauci, getting right to the point. "Right now, even in states in which you have a good relative proportion of people vaccinated, you have to get the overwhelming proportion of people vaccinated, but you also have to do mitigation. And that gets to the controversial issue of mask wearing and the mandating of things—mandating of vaccines, for example, for teachers and people in the personnel  in the school." He said he knows this is controversial but "we've just got to realize that we're dealing with a public health crisis and the more you get infections, the more spread you get, the greater opportunity the virus has to continue to evolve." Keep reading to see which states he said are in danger.
2
Dr. Fauci Said These Areas are in Extreme Danger
6254a4d1642c605c54bf1cab17d50f1e
"We have about 90 million people who are eligible to be vaccinated who are not vaccinated. And that's very highly concentrated in the Southern states, including Mississippi and other states in which you have compared to the general average of vaccinations in the country and under vaccinated group. And those are the people in whom the outbreak with a highly, highly transmissible Delta variant is spreading. And it's really tragic because we're seeing a lot of people get seriously ill. The hospitalizations are on the brink of actually overrunning the hospitals, particularly intensive care units."
RELATED: I'm a Doctor and Here's How to Not Catch Delta
3
Dr. Fauci Said These People are Getting Sick and Dying, as We May "Continue to Suffer"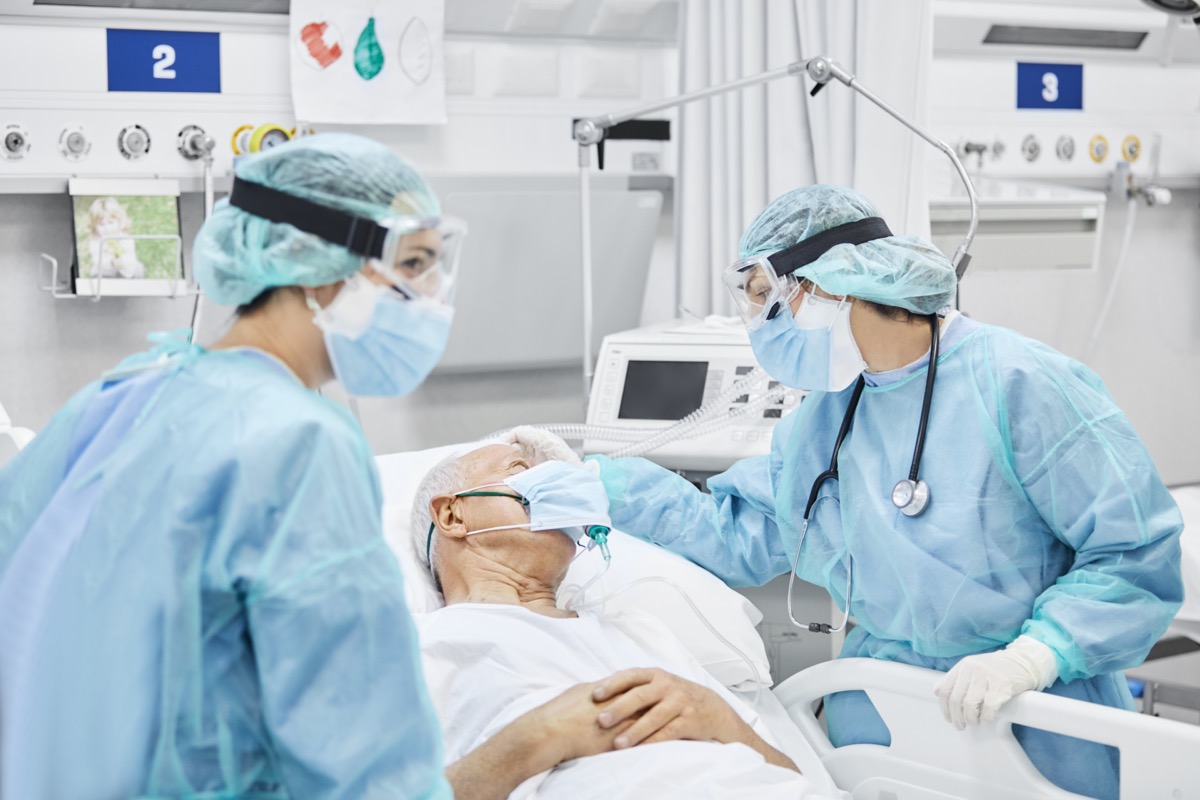 "The vaccines that we have are quite good against the Delta variant, particularly with regard to preventing severe disease with hospitalizations and deaths," said Dr. Fauci. "We certainly are getting what a called 'breakthrough' infections, which means a person who is vaccinated might get infected and actually may even spread the virus. But in general, those people are not the ones who are getting seriously ill and dying. It's the un-vaccinated that are doing that. So we have a lot of tasks. We've got to do mitigation—put aside all of these issues of concern about liberties and personal liberties and realize we have a common enemy and that common enemy is the virus. And we really have to all pull together to get on top of this. Otherwise, we're going to continue to suffer as we're seeing right now."
RELATED: 9 Everyday Habits That Might Lead to Dementia
4
Dr. Fauci Said Here's the Immediate Thing You Can Do to Stay Safe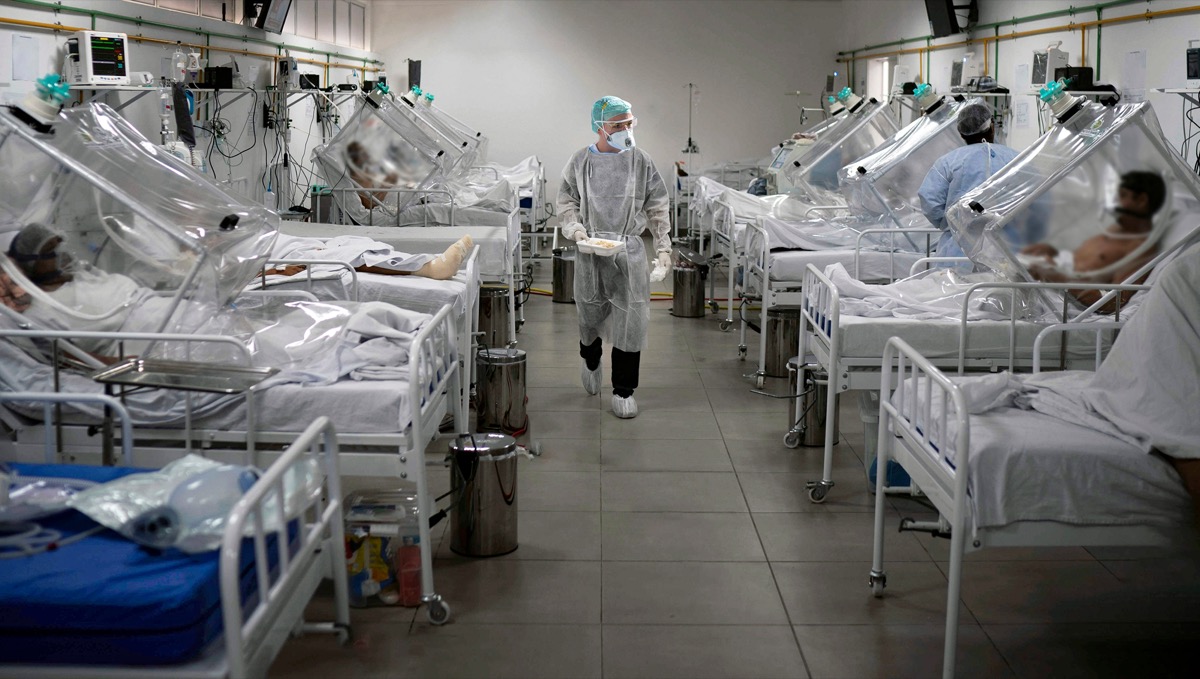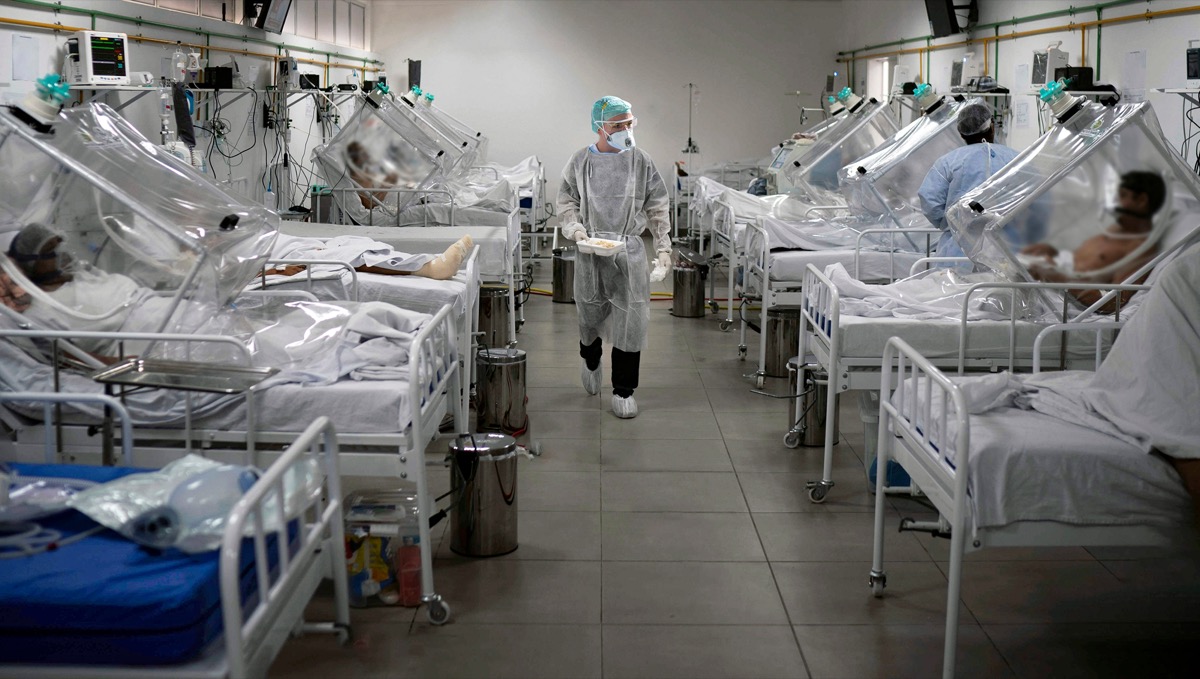 "In Mississippi, where cases have risen by more than 2,000% in the past month," said host Nancy Cordes. "Medical officials there say that the state's largest hospital system could fail within days. What is the federal government doing to help states like Mississippi and Louisiana?"
"They're sending surge teams to help with the actual implementation of the immediate response," said Dr. Fauci. "And that's FEMA, that's CDC, people, that's people from the Assistant Secretary for Preparedness and Response to help setting up, to provide some treatment like monoclonal antibodies to help with the hospital situation," said Dr. Fauci. "That's the immediate thing. But, as you know, as we've discussed many, many times, all of this is entirely predictable. And yet on the other hand, entirely preventable, we've got to get people vaccinated. 
RELATED: Signs You're Getting One of the "Most Deadly" Cancers
5
How to Stay Safe Out There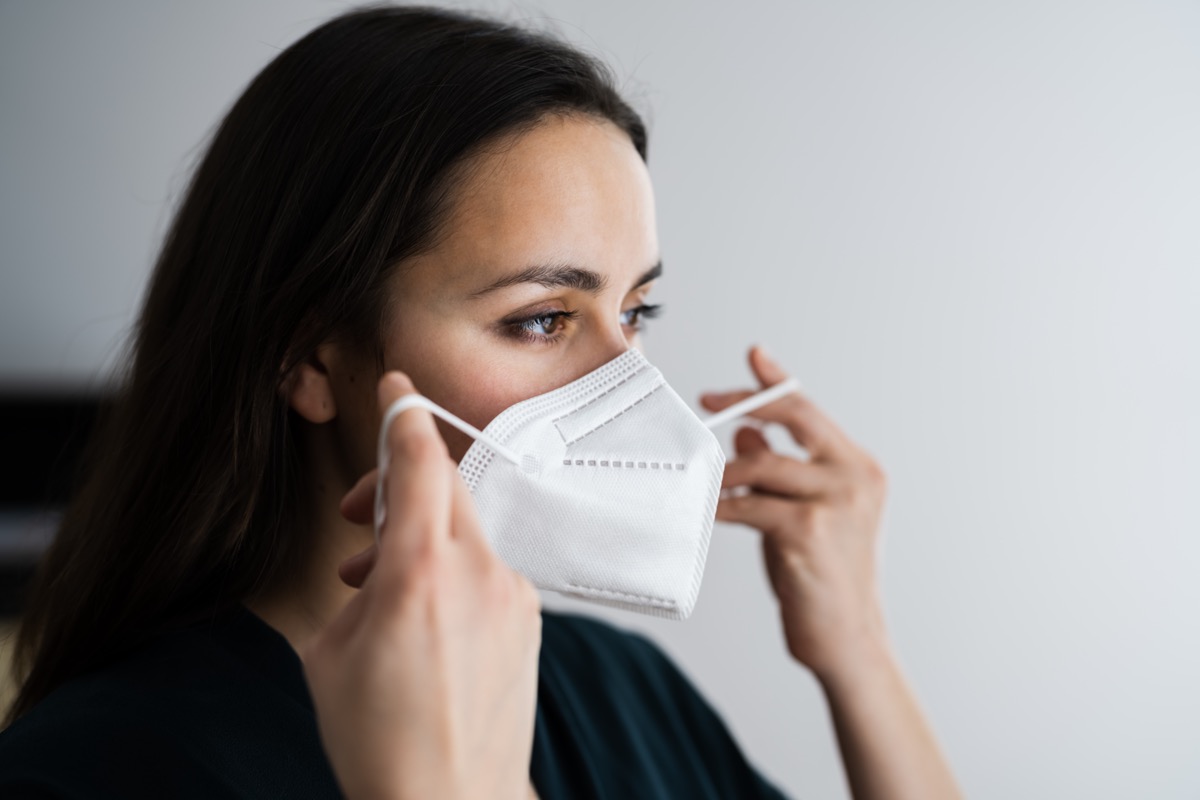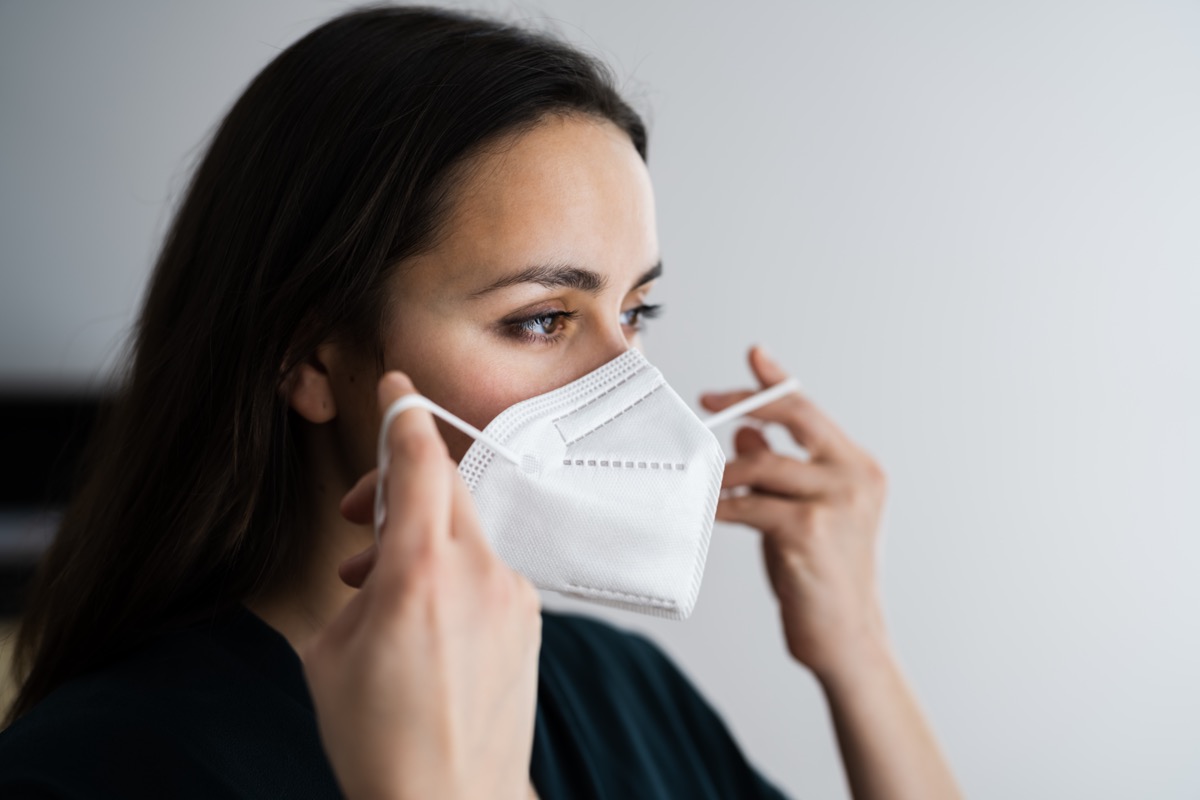 Follow Fauci's fundamentals and help end this pandemic, no matter where you live—get vaccinated ASAP; if you live in an area with low vaccination rates, wear an N95 face mask, don't travel, social distance, avoid large crowds, don't go indoors with people you're not sheltering with (especially in bars), practice good hand hygiene, and to protect your life and the lives of others, don't visit any of these 35 Places You're Most Likely to Catch COVID.
Alek Korab
Alek Korab is a Co-Founder and Managing Editor of the ETNT Health channel on Eat This, Not That!
Read more about Alek