Dr. Fauci Just Issued This Urgent Warning
"It's not going to be good. We're going in the wrong direction."
After so many months, it's tempting to get numb to the coronavirus pandemic, but COVID-19 doesn't care; it's surging again due to the highly transmissible Delta variant. Only 49% of Americans are vaccinated. Models predict we could see "a tripling of the current daily death toll," said CNN's Jake Tapper on State of the Union yesterday. Dr. Anthony Fauci, the chief medical advisor to the President and the director of the National Institute of Allergy and Infectious Diseases, appeared with him and issued a big warning. Read on for five life-saving pieces of new guidance. And to ensure your health and the health of others, don't miss these Sure Signs You Have "Long" COVID and May Not Even Know It.
1
Dr. Fauci Warned That "We're Going in the Wrong Direction"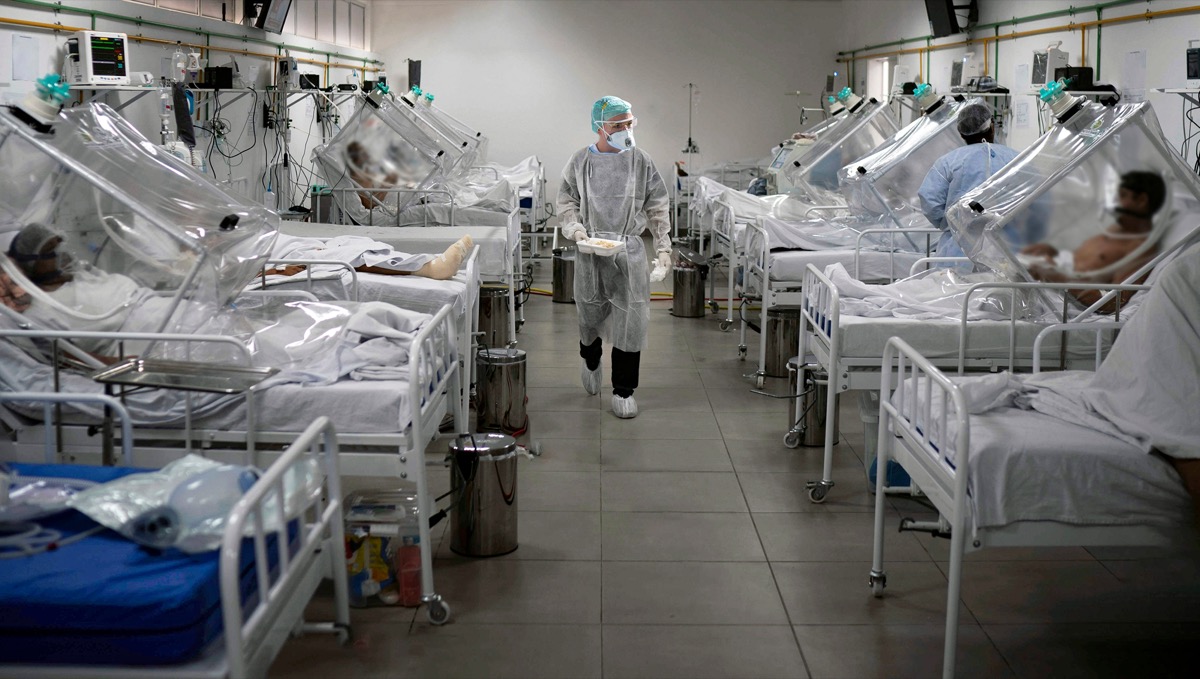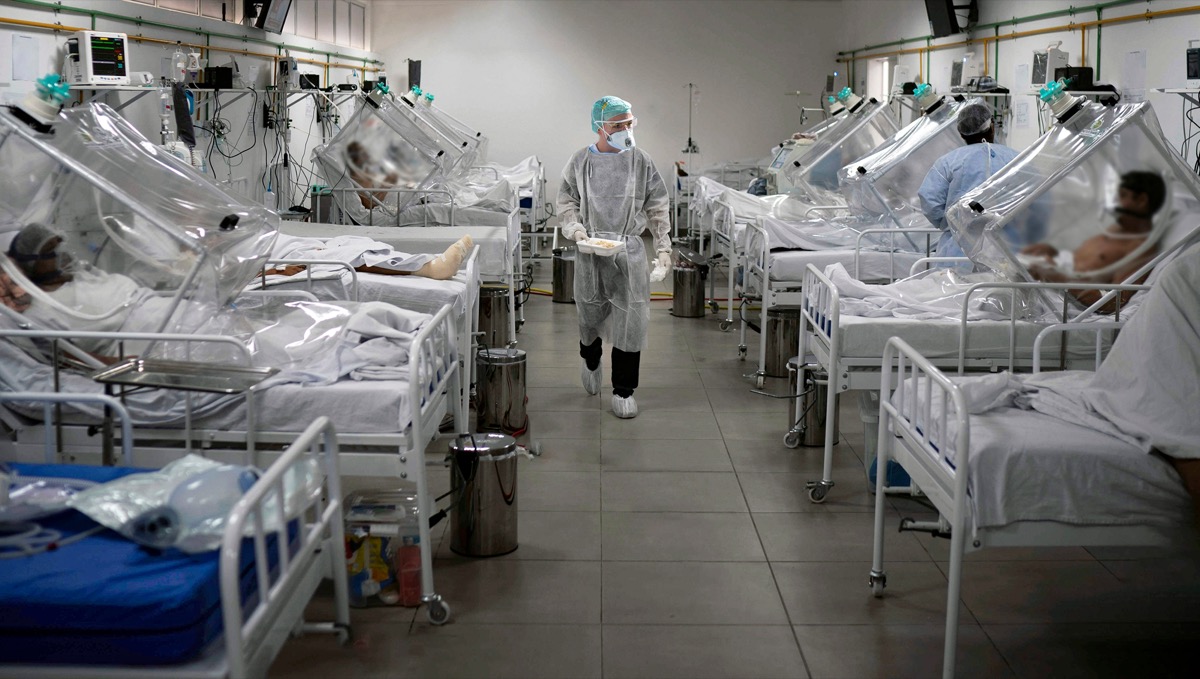 Dr. Fauci was asked if we could get to "as bad as 4,000" deaths, which was predicted by one model. "I'm not so sure it would be the worst case scenario, but it's not going to be good. We're going in the wrong direction," said Fauci. "If you look at the inflection of the curve of new cases—it is among the unvaccinated—and since we have 50% of the country not fully vaccinated, that's a problem. Particularly when you have a variant like Delta, which has this extraordinary characteristic of being able to spread very efficiently and very easily from person to person. And we know we have many, many, many vulnerable people in this country who are unvaccinated."
2
Dr. Fauci is "Pleading" With People Now, as Are Some Republicans
"If you are vaccinated, the vaccine is highly protective against the Delta variant, particularly against severe disease, leading to hospitalization, and sometimes ultimately to death," said Dr. Fauci. "So it's really an outbreak among the unvaccinated. Which is the reason why we're out there practically pleading with the unvaccinated people to go out and get vaccinated. That's the reason why it's very heartening and positive to hear people like" Arkansas Governor Asa Hutchinson, "and others, to go out there in their own state and say, 'Hey, let's get vaccinated because that's really the solution to this.' This is an unnecessary predicament we're putting ourselves in." He mentioned Florida Governor Ron DeSantis, who has been anti-Fauci, also recommended vaccines recently, as did Louisiana Republican Steve Scalise. 
3
Dr. Fauci Weighed in About Mask Wearing After Vaccination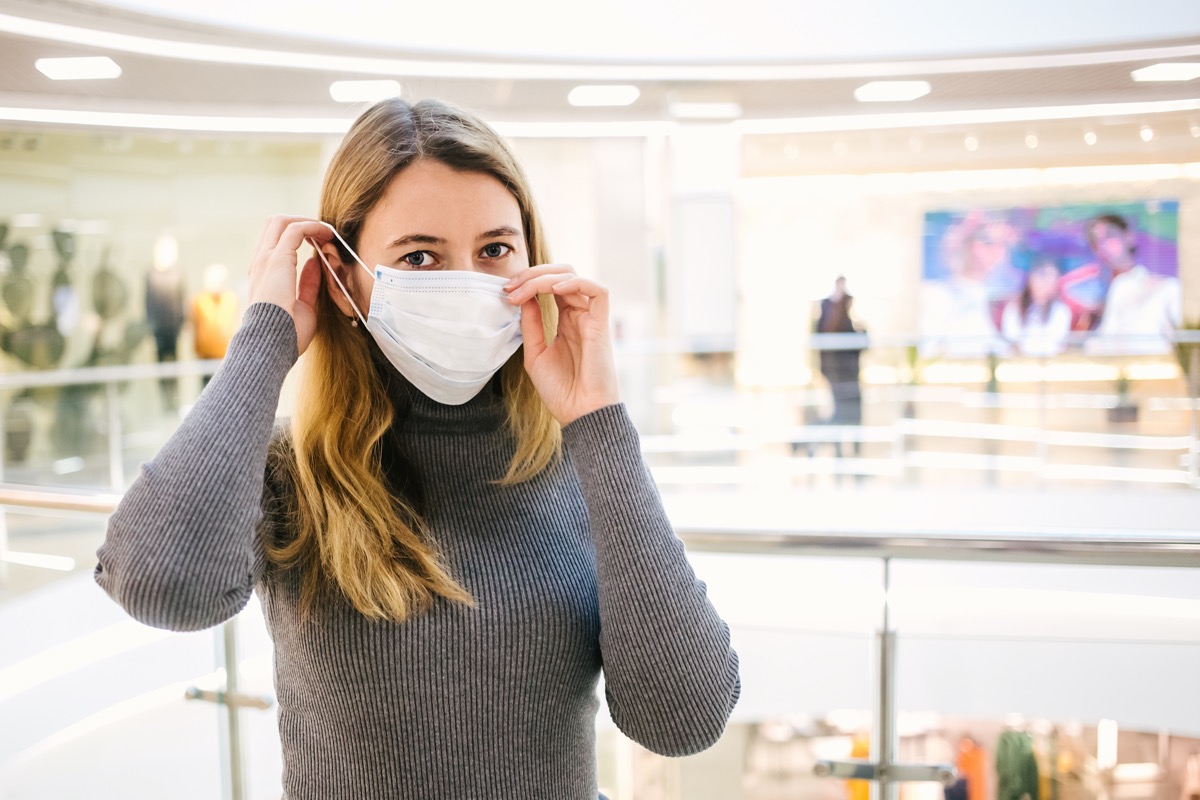 "Do you think masks should be brought back for vaccinated Americans?" asked Tapper. "This is under active consideration," said Dr. Fauci. "I am part of the discussion, but I think what you are seeing, even though, as of our conversation at this moment, the CDC still says and recommends that if you are vaccinated fully, that you do not need to wear a mask indoors. However, if you look at what's going on locally in the trenches in places like LA county, the local officials have the discretion and the CDC agrees with that ability and discretion—the capability to say, you're in a situation where we're having a lot of dynamics of infection. So even if you are vaccinated, you should wear a mask. That's a local decision. That's not incompatible with the CDCs overall recommendations that give a lot of discretion to the locals. And we're seeing that in LA we're seeing it in Chicago. We're seeing that in New Orleans because the officials there, many of them are saying, even if you're vaccinated, it's prudent to wear a mask indoors. So that's a local decision."
RELATED: The #1 Best Supplement to Take For Immunity
4
Dr. Fauci Warned It's Like We Have Two Americas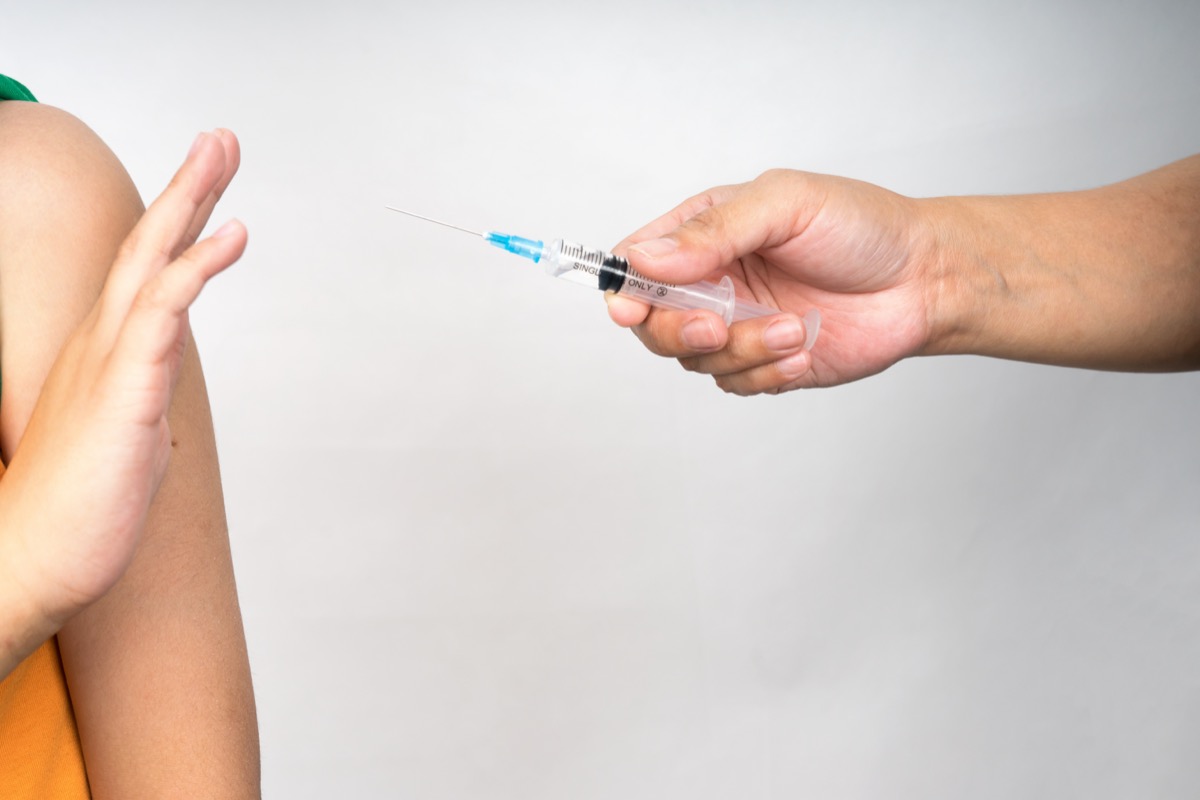 Was a declaration that the virus is retreating—from just a few weeks ago—premature? "Well, it certainly is in retreat among the vaccinated," said Dr. Fauci. "And it gets back to what we've been saying. It's kind of like we have two kinds of America. We have the very vulnerable unvaccinated part, and we have the really relatively protected vaccinated part. So if you are vaccinated, you are really in a very different category than someone who's not vaccinated."
RELATED: 5 Ways to Prevent Dementia, Says Dr. Sanjay Gupta
5
How to Stay Safe Out There
"As I've said so many times, we have the tools to blunt that and make that model wrong," said Dr. Fauci. "But if we don't vaccinate people, the model is going to predict that we're going to be in trouble as we continue to get more and more cases." Follow Fauci's fundamentals and help end this pandemic, no matter where you live—get vaccinated ASAP; if you live in an area with low vaccination rates, wear a face mask that fits snugly and is double layered, don't travel, social distance, avoid large crowds, don't go indoors with people you're not sheltering with (especially in bars), practice good hand hygiene, and to protect your life and the lives of others, don't visit any of these 35 Places You're Most Likely to Catch COVID.
Alek Korab is a Co-Founder and Managing Editor of the ETNT Health channel on
Eat This, Not That!
Read more