Dr. Fauci Says Capitol Rioters Could Spread COVID
"I think for those people there, they probably put themselves at an increased risk," says Fauci.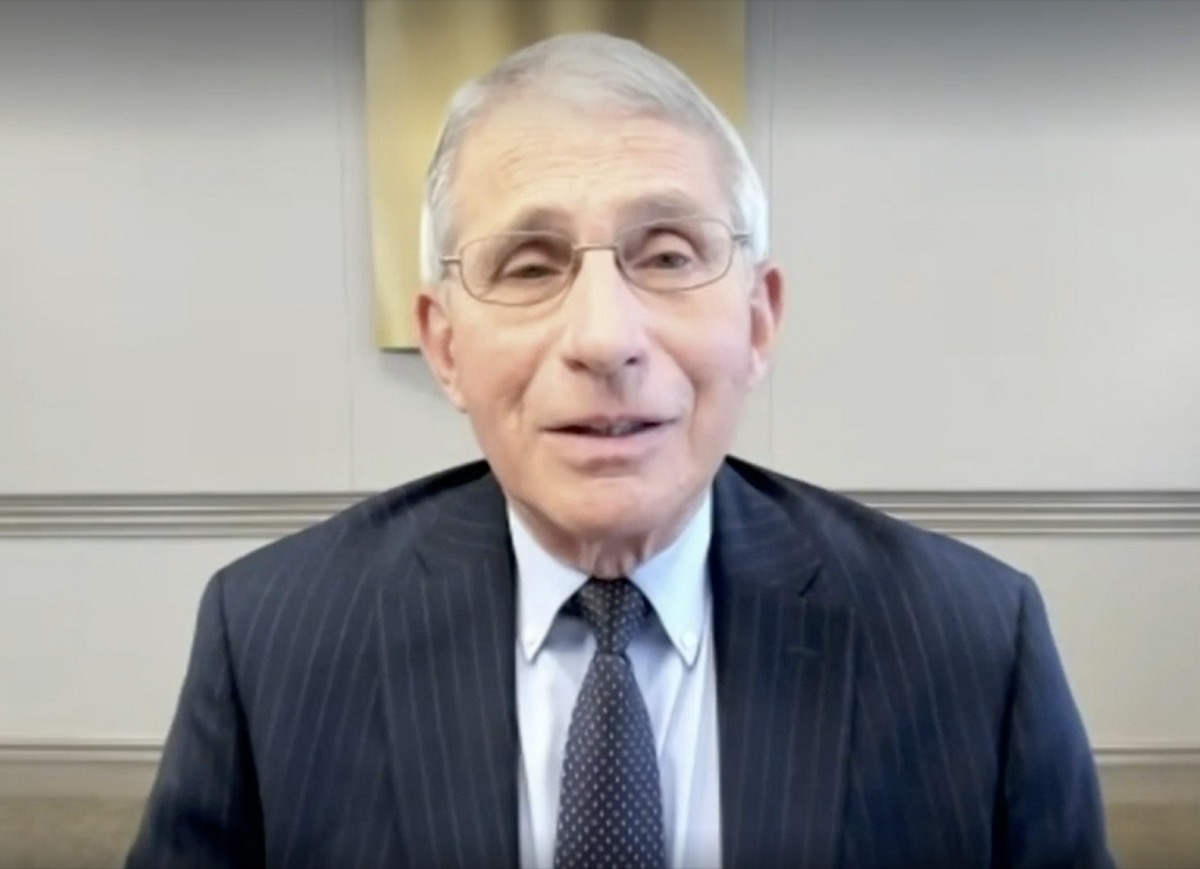 Over the last year, health experts have continued to study COVID-19 in hopes of thoroughly understanding the virus. One of their most important findings? How the virus is spread, primarily via respiratory droplets, and situations and places where it is most likely to spread. Dr. Anthony Fauci, the nation's top infectious disease expert and the director of the National Institute of Allergy and Infectious Diseases, has made it his mission to educate Americans and arm them with knowledge so they can prevent the spread of the virus, protecting their health as well as that of others.
In a new interview with ABC7 discussing the potential public health repercussion of this week's demonstrations and subsequent storming of the United State Capitol Building, he revealed the most common way you are likely to catch the virus. Read on to find out what it is—and to ensure your health and the health of others, don't miss these Sure Signs You've Already Had Coronavirus. 
Congregate Settings Are Ripe for Coronavirus
Whether they occur indoors or out, congregate settings are the perfect environment for COVID-19 to spread.
"I think for those people there, they probably put themselves at an increased risk because they essentially did not adhere to the fundamentals of public health and COVID-19 context which is universal wearing of masks, keeping physical distance, avoiding crowds in congregate settings," Fauci said when asked about the protestors, who for the most part, were not wearing masks during the event. 
While he always encourages "outdoors instead of indoors" he pointed out that being outside in a crowd still isn't safe. "The fact that it was outdoors is a little bit better than if they were indoors completely," he said. "But you can still have a super spreader situation when you do things in a crowded way. I mean, that's just always the risk," he continued, "whether or not it will eventuate into infections. I would not be surprised if several of those people are going to spread, but given the size of the crowd—it wasn't 50,000 people. It was just a couple of thousand people, but still it was a risk. It was a risk."
Fauci added that he hopes people will get vaccinated as soon as they are able to, confirming that it is "safe and it's efficacious."
RELATED: 7 Tips You Must Follow to Avoid COVID, Say Doctors6254a4d1642c605c54bf1cab17d50f1e
Dr. Fauci Said Our Divisive Society Has Made Stopping COVID Harder
Dr. Fauci was asked if politics has played a part in the current surge. "Well, we are living in a divisive society—anybody who turned the television on yesterday [could see that]," he said. "So the epitome of that—and that's been something that has been unfortunate, but true in all of the public health challenges that I've had to address over the 36 plus years that I've been director of the Institute. There have always been things that have been problematic—be it a stigmatization of some people, be it lack of resources, or what have you—this one, of trying to address a historic pandemic in the context of a very divisive society where things get politicized, as opposed to looked upon in the context only of public health, is always something that is a negative and interferes with an optimal response. And that's been the case," he said.
"Wearing a mask or not wearing a mask has become a political statement or people even in areas where the disease burden is obvious to anyone still claiming that it is false. 'It's fake news. It's a conspiracy,'" he said. "Those are the kinds of things that you just can't have. If you're trying to address in a uniform way, a global health problem and a challenge to the public health of your country, it makes it much more difficult."
RELATED: If You Feel This, You May Have Already Had COVID, Says Dr. Fauci
How to Survive This Pandemic
As for yourself, follow Fauci's fundamentals and help end this surge, no matter where you live—wear a face mask, social distance, avoid large crowds, don't go indoors with people you're not sheltering with (especially in bars), practice good hand hygiene, get vaccinated when it becomes available to you, and to protect your life and the lives of others, don't visit any of these 35 Places You're Most Likely to Catch COVID.
Leah Groth
Leah Groth has decades of experience covering all things health, wellness and fitness related.
Read more about Leah