Dr. Fauci Just Warned of COVID "Spikes" Here
The COVID crisis is not over, despite celebrations today.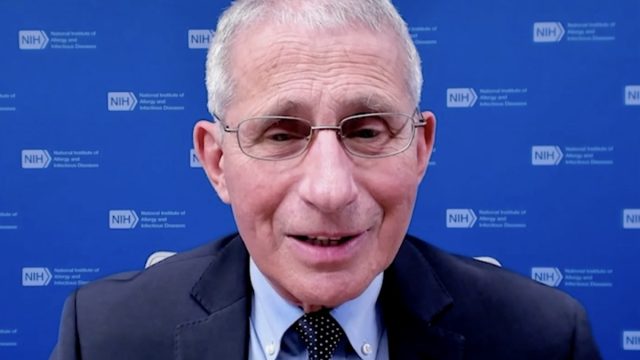 The progress so far in the fight against COVID has been a public health miracle, experts agree—but the deaths, while slowing, aren't stopping. Vaccination rates are decreasing quickly, while a new COVID-19 variant, called Delta, is proving more dangerous. Dr. Anthony Fauci, the chief medical advisor to the President and the director of the National Institute of Allergy and Infectious Diseases, appeared on Meet the Press with host Chuck Todd to sound an alarm about where there will be spikes—and how you can avoid getting sick. Read on for 5 essential pieces of advice that could save your life—and to ensure your health and the health of others, don't miss these Sure Signs You Have "Long" COVID and May Not Even Know It.
1
Dr. Fauci Warned About the New Delta Variant That is "Leading to Deaths"
If you didn't want to get vaccinated a few months ago, well, now you have a more urgent reason to do so. The new Delta variant "is clearly more transmissible," said Dr. Fauci. "It is more effective and efficient in its ability to transmit from person to person and studies that we've seen, the variant that's dominated in other countries, it's clear that it appears to be more lethal in the sense of more serious—more serious disease leading to hospitalization. And in some cases, leading to deaths." Read on to see where those deaths are likely to happen.
2
Dr. Fauci Warned of Possible "Spikes" in These Regions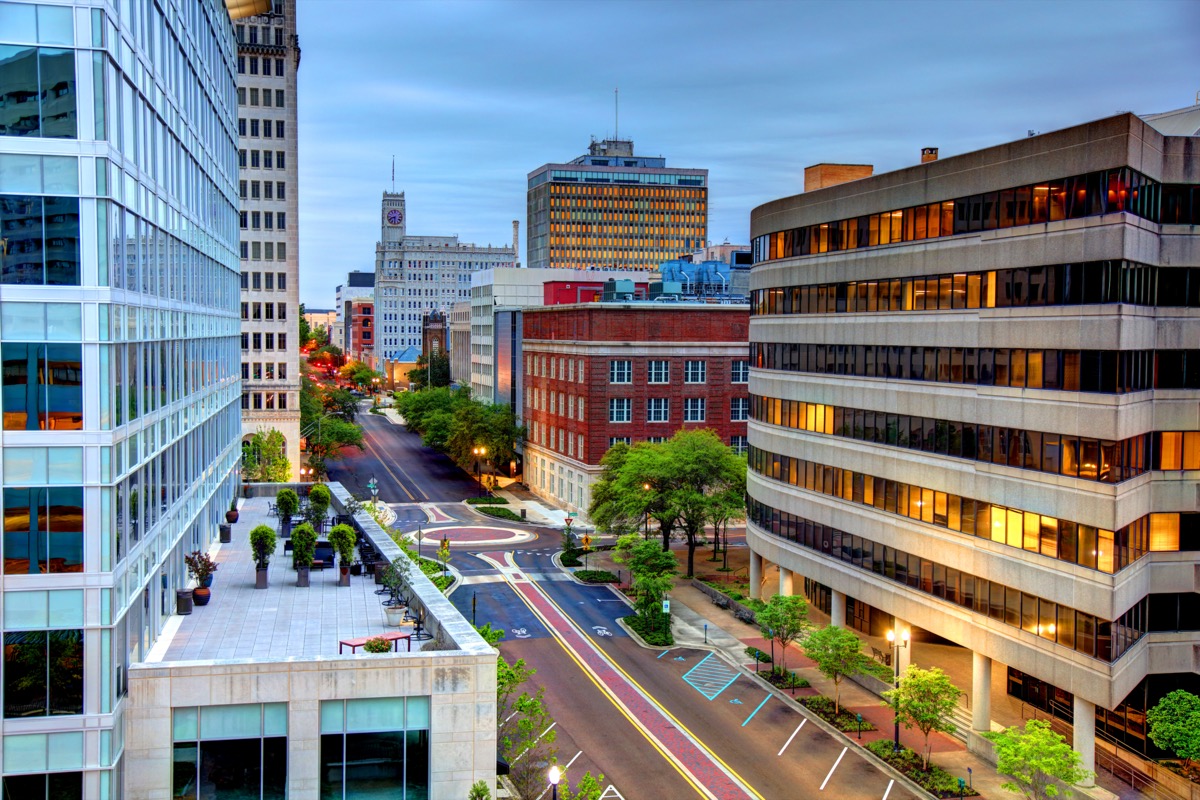 "When you talk about how much of a danger" we're in of a spike, "I think you then have to look at the country as a whole and those areas of the country in which you have a low level of vaccination and a high level of viral dynamics." Mississippi and Alabama, for example, have very low rates of vaccinations. "That's the thing that gets confusing as a nation, as a whole—we are doing very well. We have about 50% of the adult population that's fully vaccinated." But "there are some states where the level of vaccination of individuals is 35% or less….Under those circumstances, you might expect to see spikes in certain regions in certain states, cities, or counties. I don't think you're going to be seeing anything nationwide because fortunately we have a substantial proportion of the population vaccinated. So it's going to be regional….That's where you're going to see the spikes."
3
Dr. Fauci Said 99.2% of Those Who Died From COVID Were Unvaccinated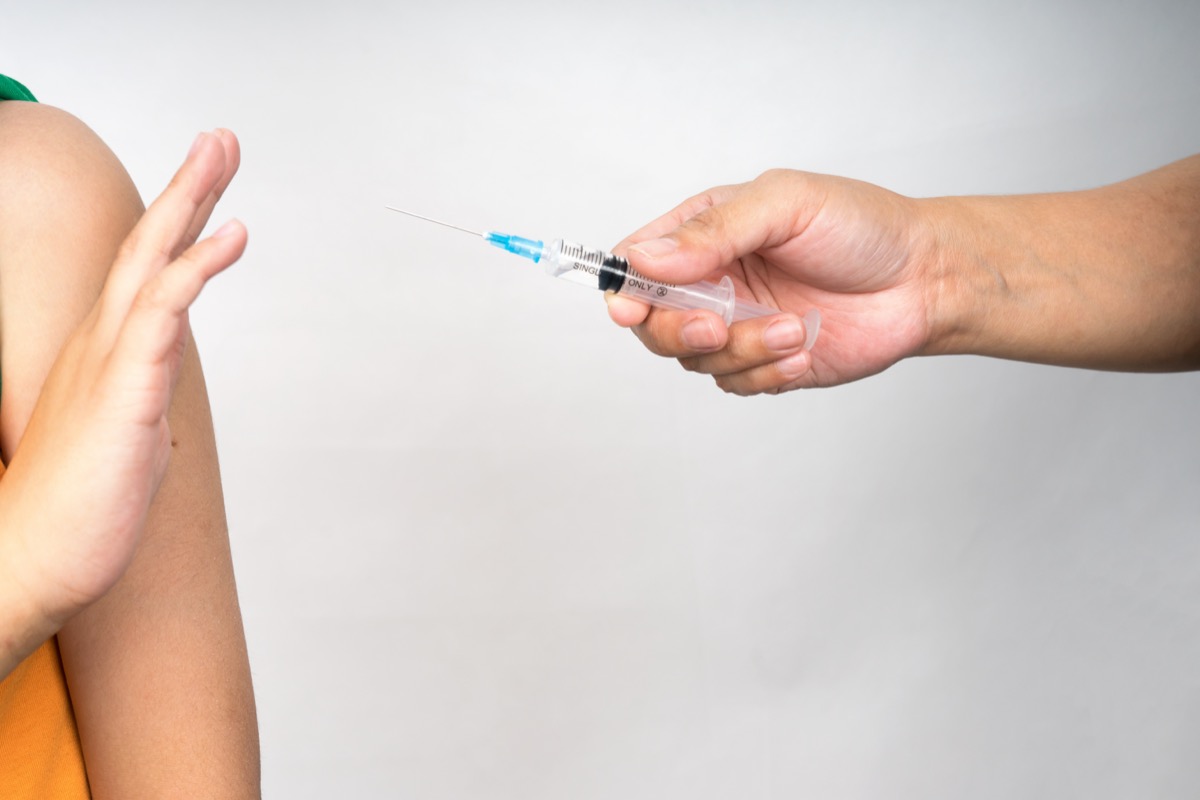 "It's disconcerting to realize that we had nearly 10,000 people die of COVID in this most recent month that we completed in June," said Todd. "How preventable were each one of those deaths and how many of them were unvaccinated?" "If you look at the number of deaths, about 99.2% of them are unvaccinated and about 0.8% are vaccinated," said Dr. Fauci. "No vaccine is perfect. But when you talk about the avoidability of hospitalization and deaths, it's really sad and tragic that most all of these are avoidable preventable. I mean, obviously they're going to be some people because of the variability, among people in their response to vaccine, that you'll see some who are vaccinated and still get into trouble and get hospitalized and died. But the overwhelming proportion of people who get into trouble are the un-vaccinated, which is the reason why we say this is really entirely avoidable and preventable."
4
Dr. Fauci Predicted There Would Be "Two Types of America"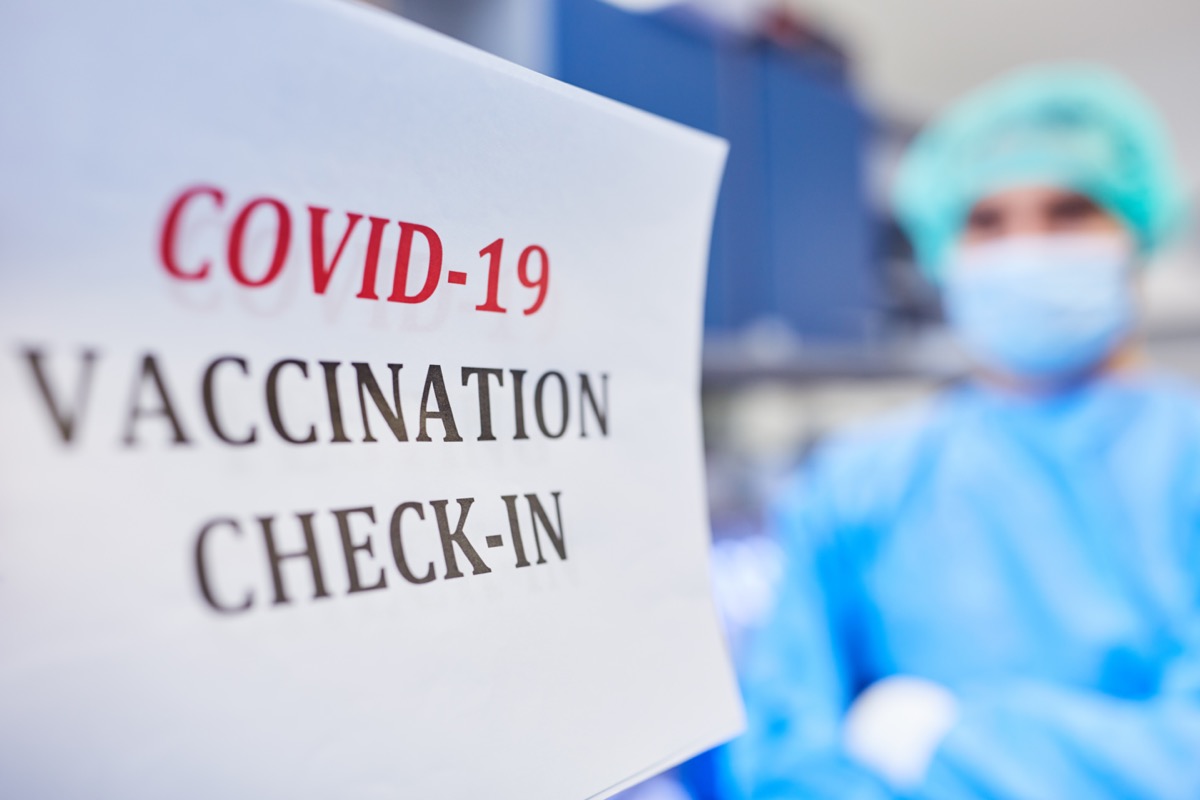 "We're going to see … almost two types of America," he said. "You know, those regions of America which are highly vaccinated and we have a low level of dynamics of infection. And in some places, some states, some cities, some areas, where the level of vaccination is low and the level of virus dissemination is high – that's where you're going to see the spikes."
RELATED: Sure Signs You May Have Dementia, According to the CDC
5
Dr. Fauci Said "For Goodness Sakes" Put Aside Your Differences and Realize "The Common Enemy is the Virus"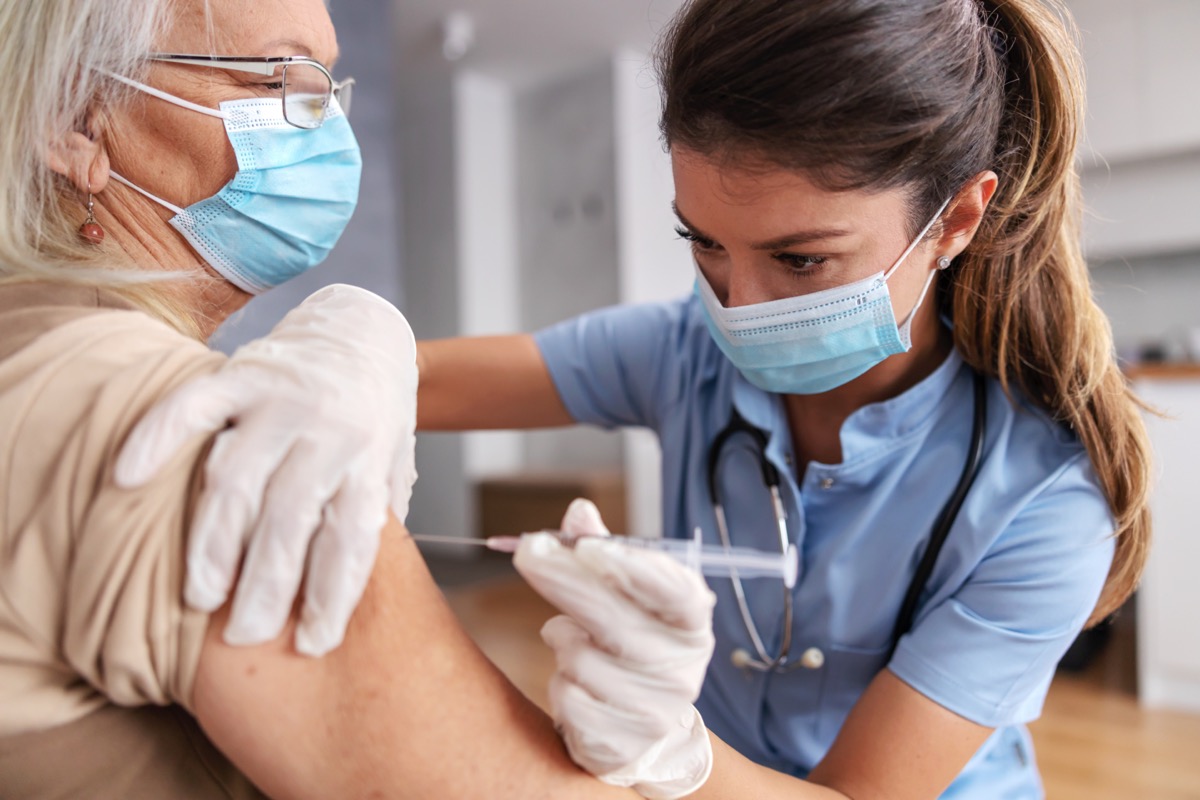 "It's terrible, particularly for those of us who've dealt with diseases in which you don't have an effective countermeasure, like a prevention….When you have a situation like you have today, where you have a formidable enemy in the virus that has tragically really disrupted our planet now for about a year and a half destructed destroyed economies, have just disrupted us in every possible way—and yet we do have a countermeasure that's highly, highly effective. And that's the reason why it's all the more sad and all the more tragic, why it isn't being completely implemented in this country. And whatever the reasons, some of them are ideologic, some of them are just fundamentally anti-vax or anti-science or what have you…we just need to put that aside now. We're dealing with a historic situation with this pandemic and we do have the tools to counter it. So for goodness sakes, put aside all of those differences and realize that the common enemy is the virus. There are people throughout the world who would do anything to get a vaccine. And we have a tool, a highly effective tool against this virus." So get vaccinated when it becomes available to you, and to protect your life and the lives of others, don't visit any of these 35 Places You're Most Likely to Catch COVID.
Alek Korab is a Co-Founder and Managing Editor of the ETNT Health channel on
Eat This, Not That!
Read more