Dr. Fauci Has This Warning for Every American 
You're putting lives at risk if you're not vaccinated.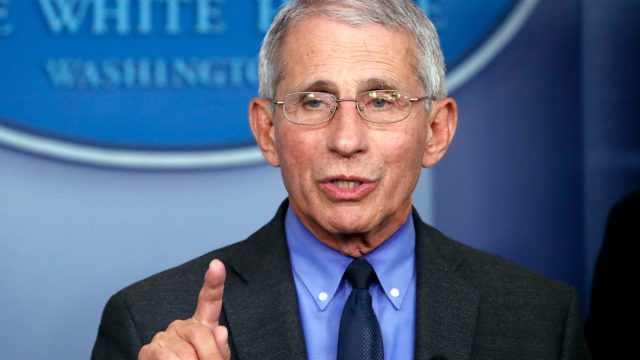 Dr. Anthony Fauci, the chief medical advisor to the President and the director of the National Institute of Allergy and Infectious Diseases, has said he's OK with you celebrating the 4th of July. But that doesn't mean the pandemic is over, or that everyone is safe from COVID-19. Fauci spoke with North Carolina's WRAL and David Crabtree about the surging Delta variant, which is more transmissible and more dangerous, and how you can stay safe. Read on for 5 key points that could save your life—and to ensure your health and the health of others, don't miss these Sure Signs You Have "Long" COVID and May Not Even Know It.
1
Dr. Fauci Says You are Putting Lives at Risk if You Are Not Vaccinated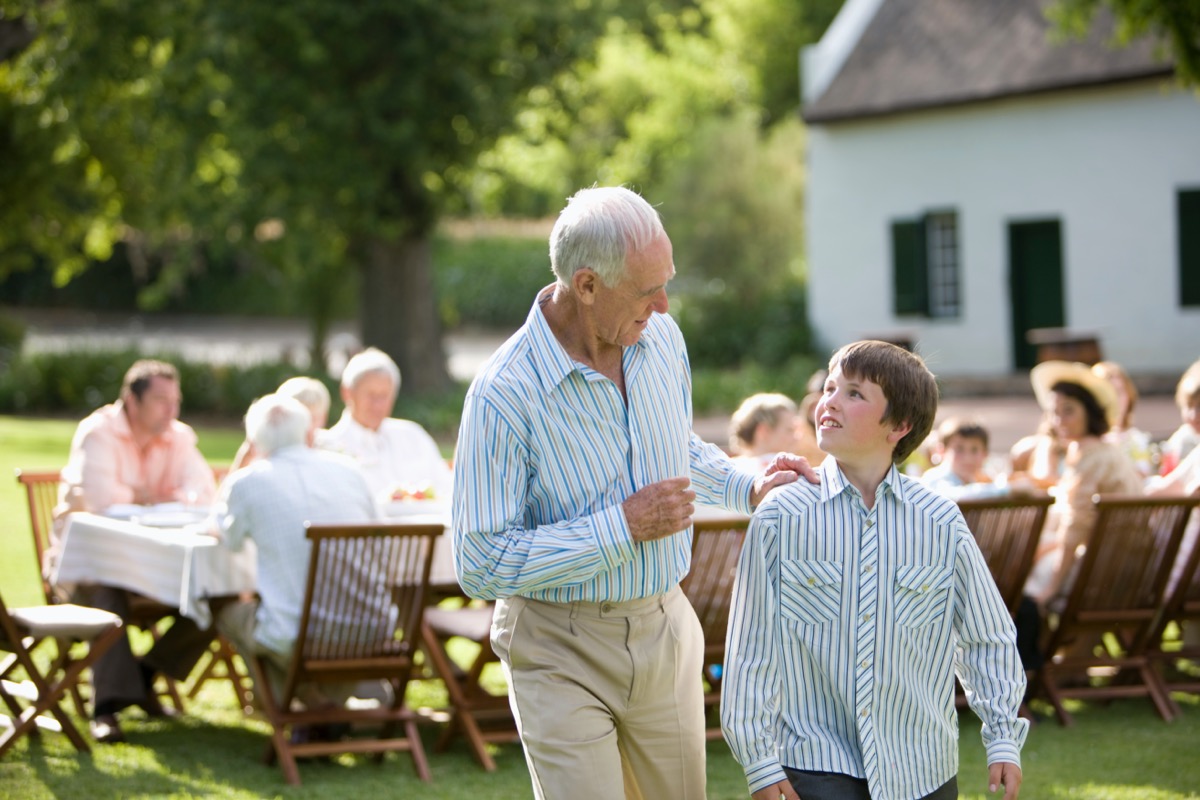 Dr. Fauci said lives are at risk here. And not just your own. "I would hope that most people…put all differences aside and take a look at the responsibility for your own health and for those around you, because it really is a situation where we have to pull together. Because if you get infected, even if you don't get any symptoms of any note, you still might be responsible for passing the virus on to someone else who might have a severe outcome—an elderly person, a person with an underlying condition, even perhaps even one of your loved ones or friends. I don't think anybody would intentionally want to be part of that. You know, continuation of an infection chain. You want the virus to be like stopping dead when it gets to you, because it can infect you the best way to do that is to get vaccinated."
2
Dr. Fauci Warned That the Virus Doesn't Care Who You Are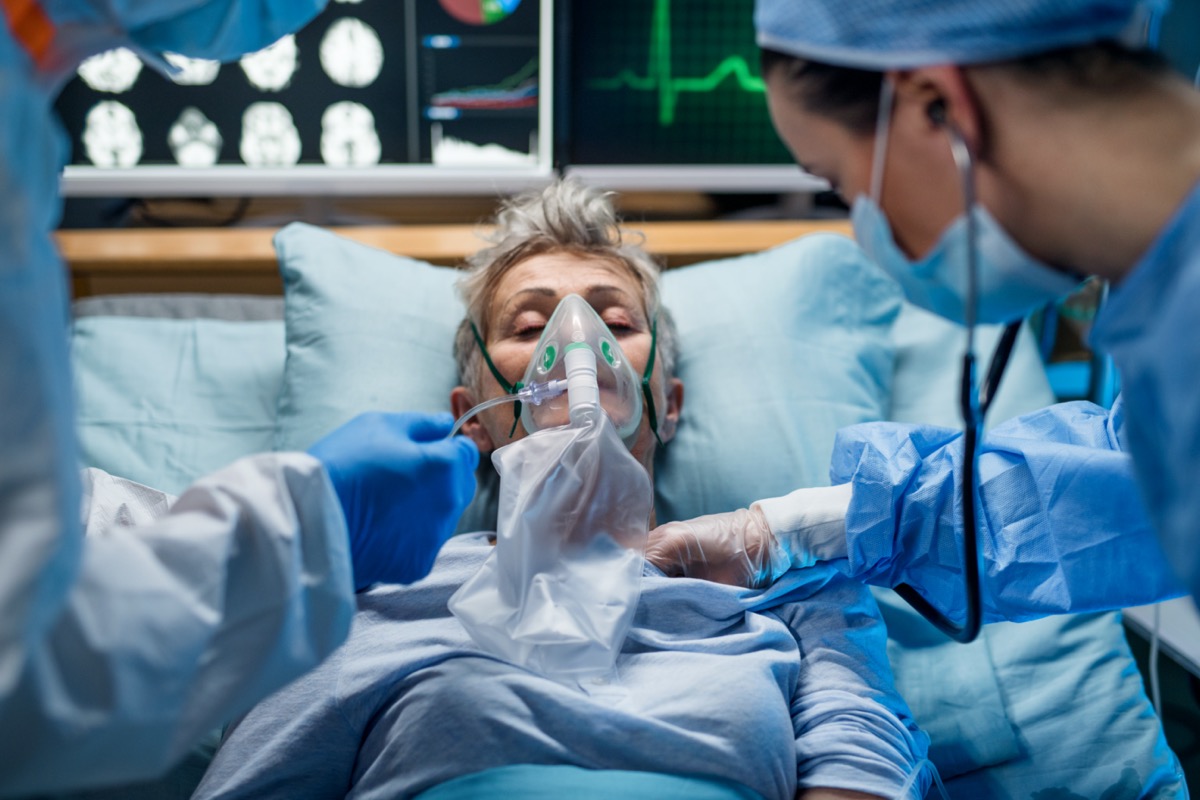 "There has been a degree of divisiveness in the country that has spilled over into judgment about public health interventions," said Dr. Fauci when asked about vaccine hesitancy. "And if you look at certain regions of the country that are of one political persuasion, they tend much more to have hesitancy about recommendations that come from the federal government or come from the scientific enterprise. I wish that were not the case because the common enemy here is the virus. And I hope that we ultimately settle the differences that have led to the divisiveness in our country, but we certainly don't need that when you're dealing with a public health issue, that's causing really serious problems among all of us, no matter where you are, north or south, east or west Republican, Democrat independent, it doesn't matter. The virus doesn't care who you are or where you're from."
3
Dr. Fauci Said a COVID Infection After Vaccination Can Happen
Dr. Fauci was asked about a COVID outbreak in a North Carolina basketball team, in which some of the members were vaccinated but still got COVID. "You will see breakthrough infections, namely people who were fully vaccinated, who still wound up getting infected almost invariably," said Dr. Fauci. "Those infections are really quite mild and often without any symptoms at all, because we know that these vaccines do very well against the Delta variant in general, they do very, very well against severe disease. So even though you get a breakthrough infection, it is highly, highly unlikely, particularly among a young, healthy athlete like you have on the team that that person would wind up having a severe outcome."
4
The Variant is 50 to 60 Times More Infectious, Warns Virus Expert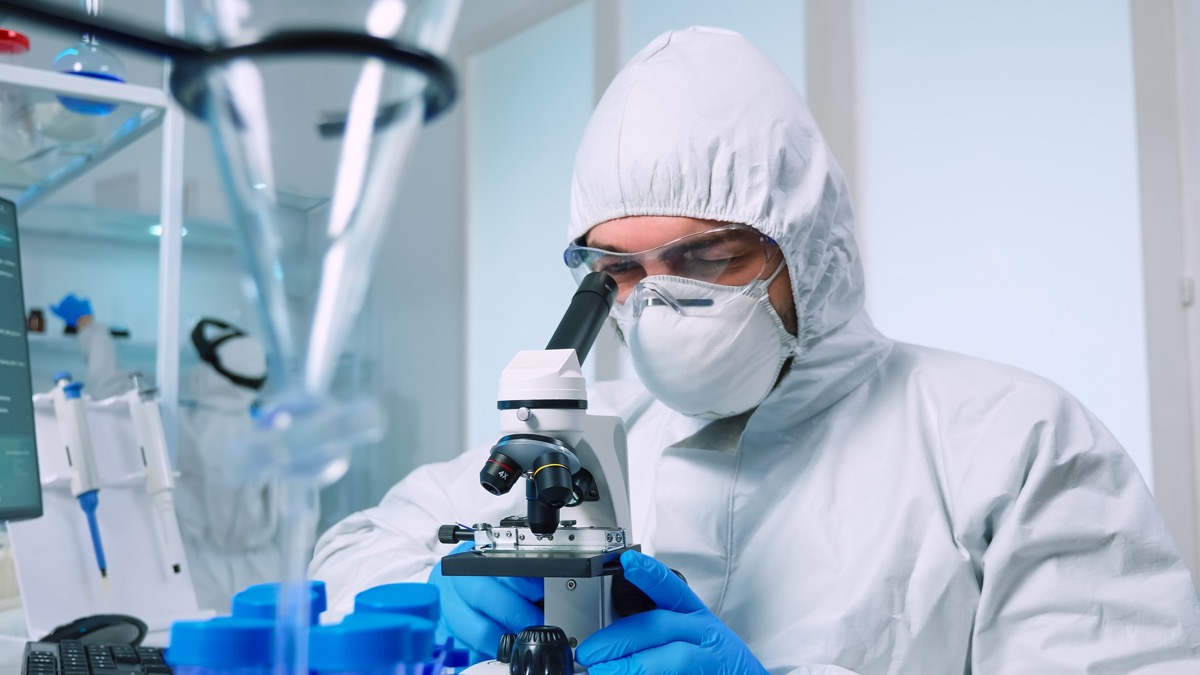 "I think we are not going to see another big, national surge in the United States, because we have enough vaccination to prevent that," Dr. Michael Osterholm, head of the Center for Infectious Disease Research and Policy at the University of Minnesota, has said. "I do not think we will see a surge across the nation, but this variant is 50 to 60 times more infectious than the last variant that arrived here in the U.S.," Osterholm said. "But this could be a huge challenge because even with single-dose vaccines, whether it be 1-MRNA vaccine or others, the vaccines are working only about 30% of the time with this delta variant."
RELATED: Sure Signs You May Have Dementia, According to the CDC
5
Dr. Fauci Said He Didn't Expect Mask Guidance to Change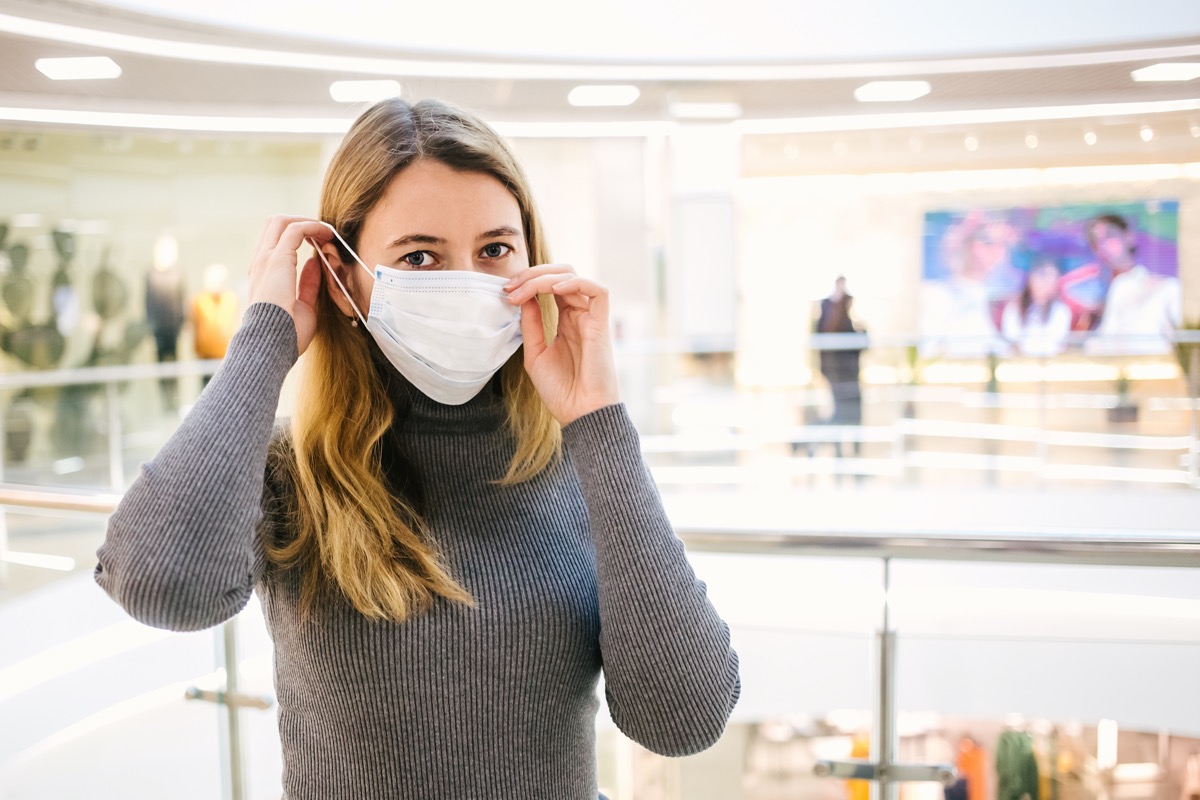 The World Health Organization recommended wearing masks after vaccination. Fauci said he didn't think that would be necessary in America. "We've discussed this with the CDC and the CDC feels that with vaccinated people and the recommendation has been that if you are fully vaccinated, you do not need to wear a mask, either indoor or outdoor, or because you have a high degree of protection," he said. "So there wouldn't be a central mandate, but locally given the fact that institutions have various situations where they're willing or not to accept a certain degree of risk people on their own may just decide, even though they are fully vaccinated without necessarily being a mandate to do not to do something, they may, if they're in a certain category, be an elderly or person with an underlying condition, when they are indoors, they may elect to actually wear a mask just to get that extra layer of safety. But I really doubt whether there will be a central mandate or a central recommendation. So it looks like the original CDC guideline that if you are vaccinated fully, you don't have to wear a mask indoors or outdoors." So get vaccinated when it becomes available to you, and to protect your life and the lives of others, don't visit any of these 35 Places You're Most Likely to Catch COVID.
Alek Korab is a Co-Founder and Managing Editor of the ETNT Health channel on
Eat This, Not That!
Read more