Dr. Fauci Just Issued New "Sobering" Warning
The Delta variant must be stopped.
No matter what you thought you knew about COVID-19, the variant called Delta is a gamechanger. It's more transmissible and more dangerous than any COVID strain before it. Dr. Anthony Fauci, the chief medical advisor to the President and the director of the National Institute of Allergy and Infectious Diseases, spoke during a Senate Health, Education, Labor & Pensions panel today—and issued a fair warning. Read on for five live-saving insights from him and the CDC Chief—and to ensure your health and the health of others, don't miss these Sure Signs You Have "Long" COVID and May Not Even Know It.
1
Dr. Fauci Gave This "Sobering" Warning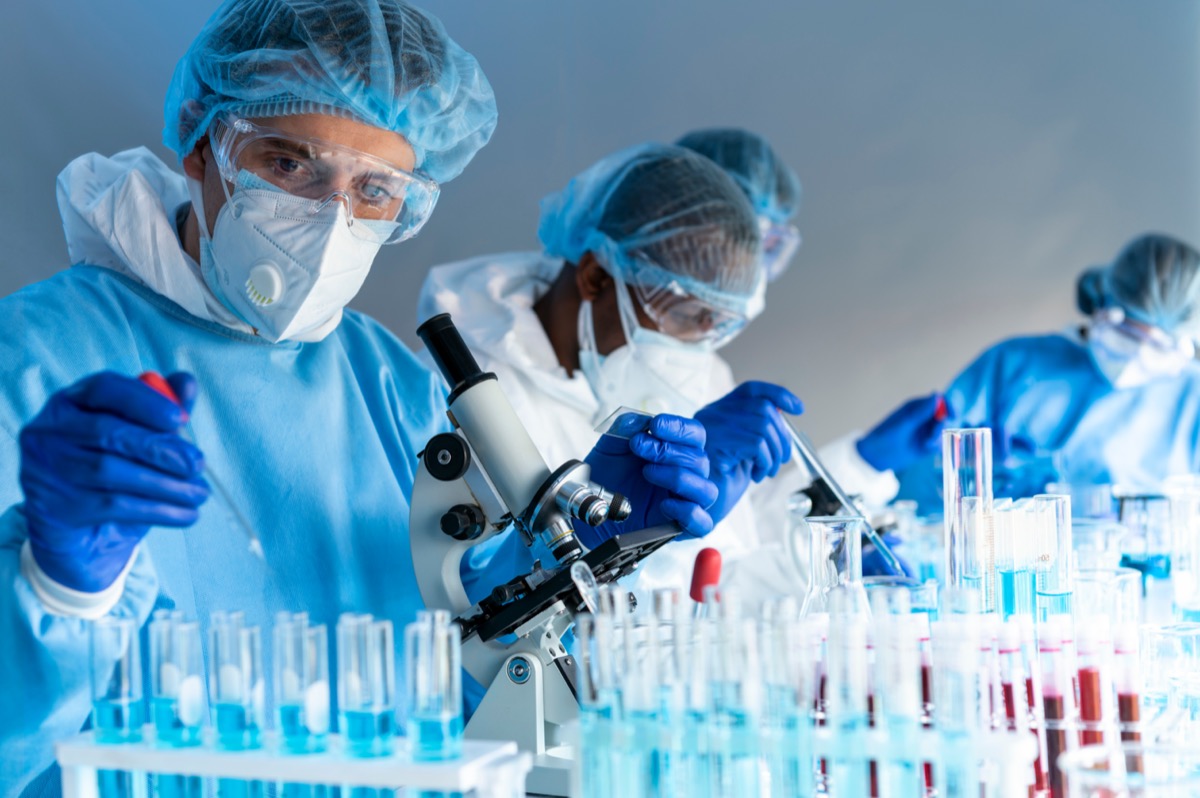 "The sobering news that you've already heard of is the fact that we are not challenged with a very difficult and problematic variant referred to as the Delta variant," Fauci said. "It has now been detected in at least 90 plus countries throughout the world. The reason it's so formidable is the fact that it has the capability of transmitting efficiently from human to human in an extraordinary manner. Well beyond any of the other variants that we've experienced up to now, which has led to it's becoming the dominant variant in this country. When I spoke to you last time, it was about one to 3% of the variants in the population. Right now, it's gone to over 80% and in some regions of the country, as high as 90%. That is the troubling news." 
2
CDC Chief Warned Cases and Hospitalizations are Rising Again
"Our progress across the country is not uniform," warned CDC Chief Rochelle Walensky at the same panel. "Vaccine coverage varies by state and by county. Communities where people remain unvaccinated are most vulnerable and most likely to experience increased case counts. As of last week, nearly 50% of that seen eligible population in this country is now fully vaccinated, 116 million people, and still nearly two thirds of counties in the United States have vaccine coverage." But "cases and hospitalizations are starting to climb again. Over the last week, we have average 239 deaths per day, an increase of nearly 48% over the prior week. Each death is tragic and even more heartbreaking when we know that the majority of these deaths could be prevented with a simple, safe, available vaccine."
3
CDC Warned These Places are Allowing for the Spread of Delta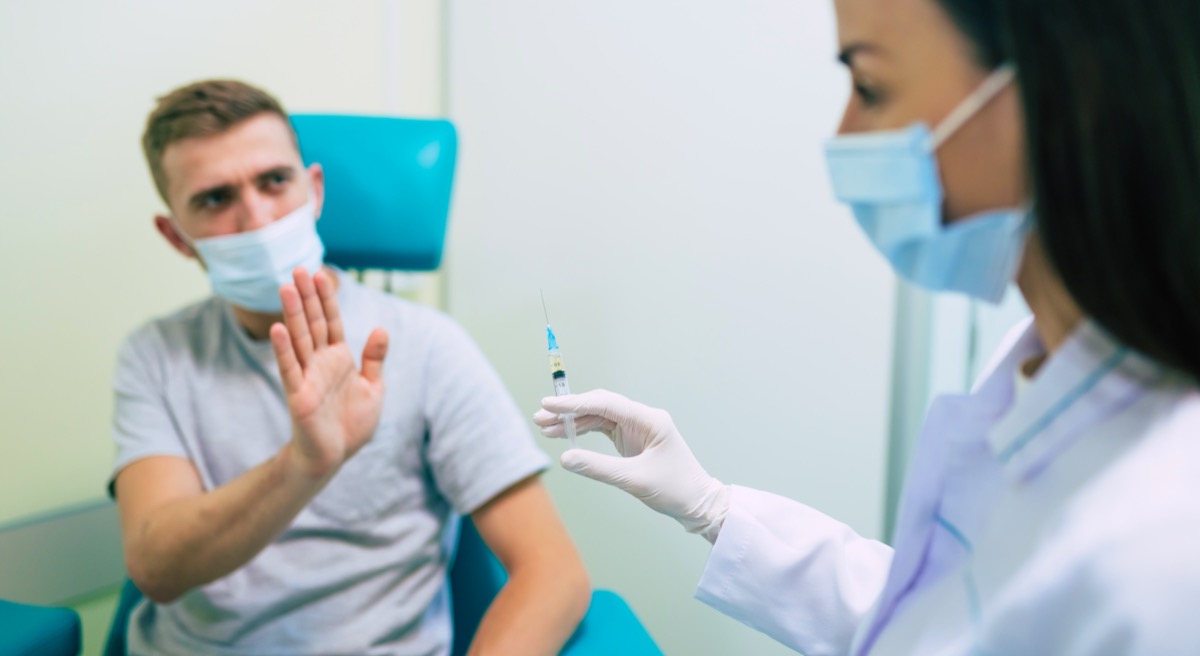 "Areas with limited vaccine coverage are allowing for the emergence and rapid spread of the highly transmissible Delta variant," said Walensky. "CDC has released estimates of variants across the country and predicted the Delta variant now represents 83% of sequenced cases. This is a dramatic increase from, from up from 50%, the week of July 3rd, in some parts of the country, the percentage is even higher, particularly in areas of low vaccination rates."
4
CDC Said the Majority of Deaths are Among the Unvaccinated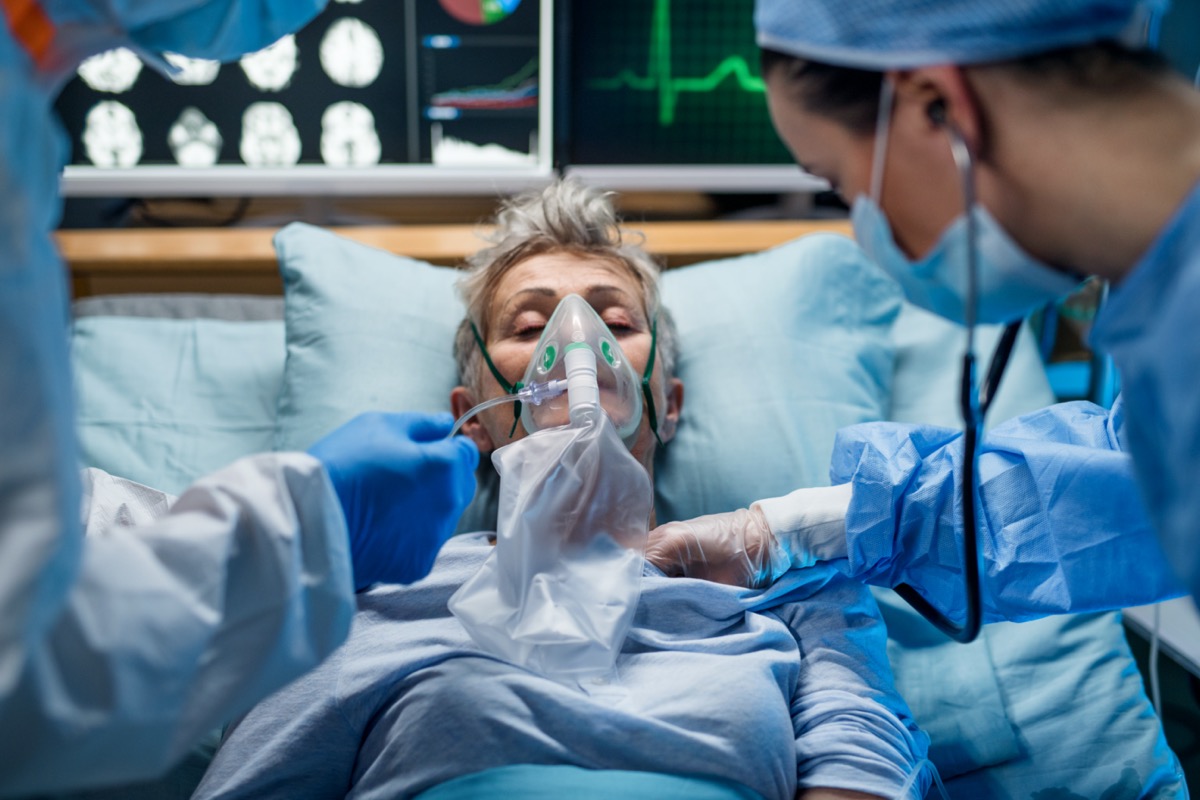 "The overwhelming majority of deaths from COVID-19 are now occurring in unvaccinated people," said Walensky. "Vaccines are widely available across the country and this suffering and loss is simply, entirely preventable nearly for our entire nation to heal and move forward." Dr. Fauci said the vaccine "was effective in essentially every age group from young individuals middle-aged and even the elderly that's the good news."

RELATED: 5 Ways to Prevent Dementia, Says Dr. Sanjay Gupta
5
How to Stay Safe Out There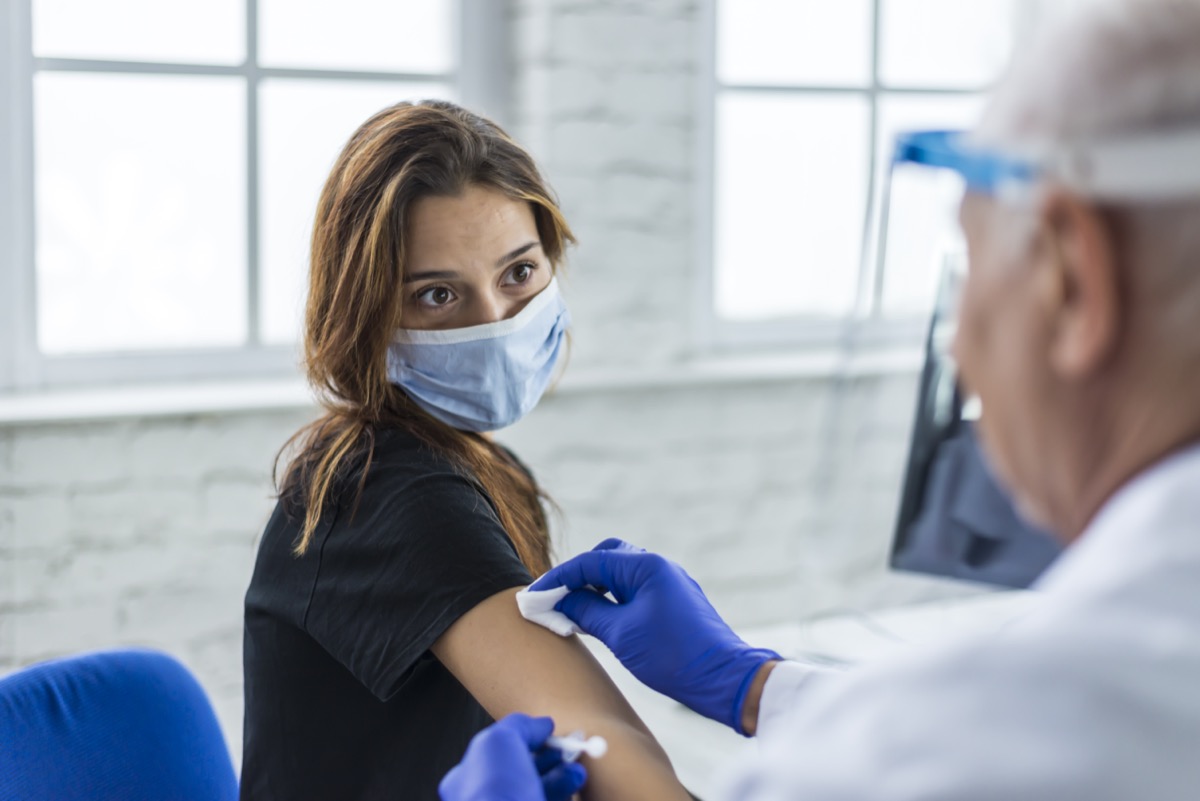 "The fact is that … our vaccines that we're using in this country are very effective against this variant. Particularly I point out to the situation regarding advanced disease, leading to hospitalizations and deaths, or it's still well in the 90% of effectiveness," said Dr. Fauci. So follow the public health fundamentals and help end this pandemic, no matter where you live—get vaccinated ASAP; if you live in an area with low vaccination rates, wear a face mask that fits snugly and is double layered, don't travel, social distance, avoid large crowds, don't go indoors with people you're not sheltering with (especially in bars), practice good hand hygiene, and to protect your life and the lives of others, don't visit any of these 35 Places You're Most Likely to Catch COVID.
Alek Korab is a Co-Founder and Managing Editor of the ETNT Health channel on
Eat This, Not That!
Read more