Dr. Fauci Just Issued This "Surge" Warning
"It's bad news that we're dealing with such an extraordinary virus."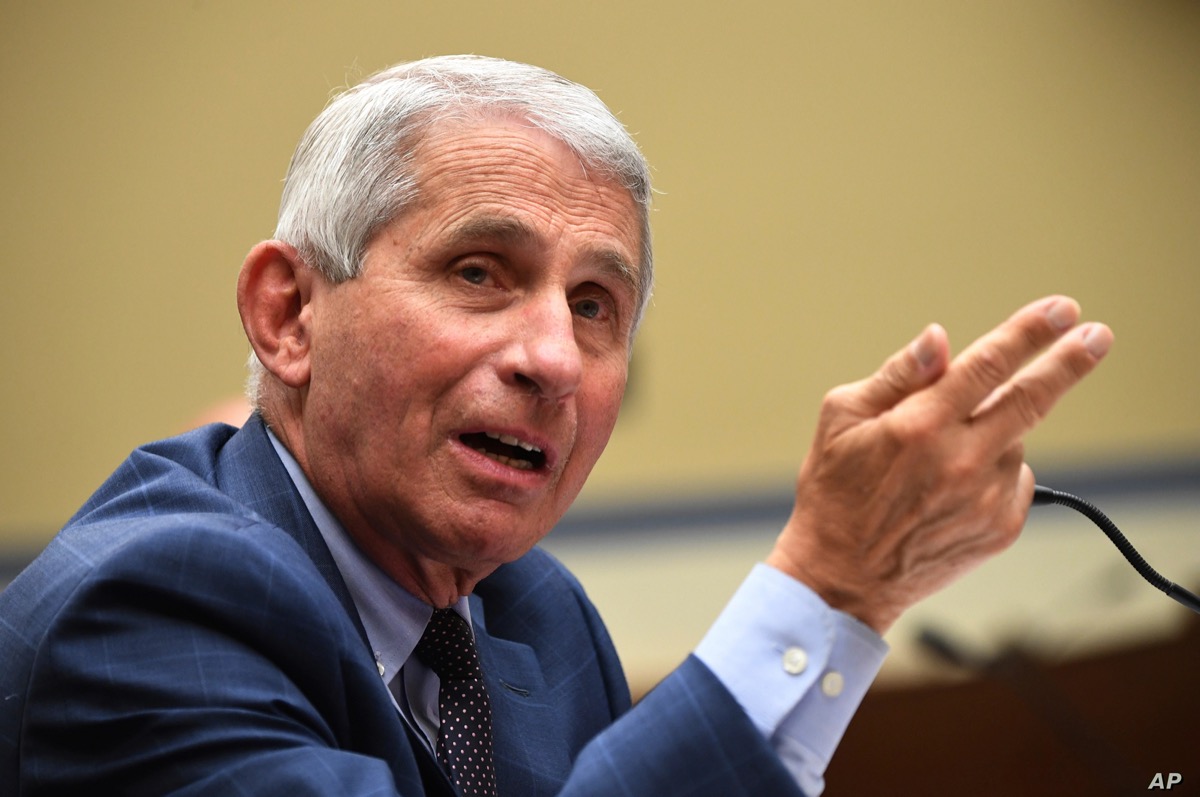 Donald Trump got his COVID booster shot. Bill O'Reilly got his COVID booster shot. President Biden got his COVID booster shot. And actors like Hugh Jackman, Jennifer Aniston and Julia Roberts are all vaxxed or boosted. Yet despite the efforts of those influential people to raise awareness of the importance of the vaccine, too many Americans remain unvaccinated and unboosted, and at just the wrong time: Omicron, a powerful variant of COVID, is proving to be "very, very transmissible" and is causing the cancelation of everything from the NHL to Fox's New Year's Eve telecast, with office parties and Xmas gatherings scuttled in between. How can you stay safe? Dr. Anthony Fauci, the director of the National Institute of Allergy and Infectious Diseases appeared on MSNBC late yesterday. Read on for 7 life-saving tips—and to ensure your health and the health of others, don't miss these Sure Signs You've Already Had COVID.
1
Dr. Fauci Warns "This is a Very, Very Transmissible Virus" and Said You've Got to Get Vaccinated or Boosted
"How dangerous is Omicron," asked the MSNBC host, if you have a vaccine and booster. "Well, certainly you have a considerable degree of protection," said Dr. Fauci. "We know now from studies that have already been done—with more to come—that if you are vaccinated without a boost, you have a demotion in the protection to Omicron. When you talk about, for example, the level of antibodies, that is very nicely reconstituted with a boost. So you can feel reasonably comfortable that all of the things being equal, that you would not get seriously ill. If you get infected, there will be breakthrough infection. This is an extraordinary virus that has an amazing capability of being transmitted from person to person, but with a double vaccination of an mRNA followed by a boost, the protection against serious disease is considerable. So that is good news. It's bad news that we're dealing with such an extraordinary virus and its ability to essentially surge through the country. Right now, 73% of the isolates are now Omicron, and just a week and a half ago that was just literally a few percent. This is a very, very transmissible virus."
2
Dr. Fauci Said if You're Still Unvaccinated, "This Virus is Going to Find You"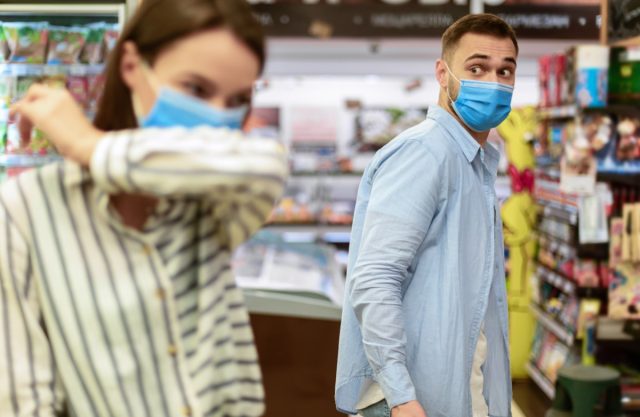 Unvaccinated people—"they're gonna be very vulnerable. That's the reason why I worry so much about people who still to this point, refuse to get vaccinated. When you're dealing with any SARS-CoV-2 or COVID-19 virus. It's a problem when you're dealing with one that spread so rapidly and you are unvaccinated, the virus is gonna find you. And I know there are gonna be a lot of people who may get minimal symptom pathology, but there are a lot of people that are gonna get seriously ill if you are unvaccinated. And that's the reason why, despite the recalcitrance on the part of so many people to get vaccinated, we continue to encourage them, particularly in the context of this new variant, please get vaccinated. And if you are vaccinated, make sure you get your booster in time." 
3
Dr. Fauci Advised This About Travel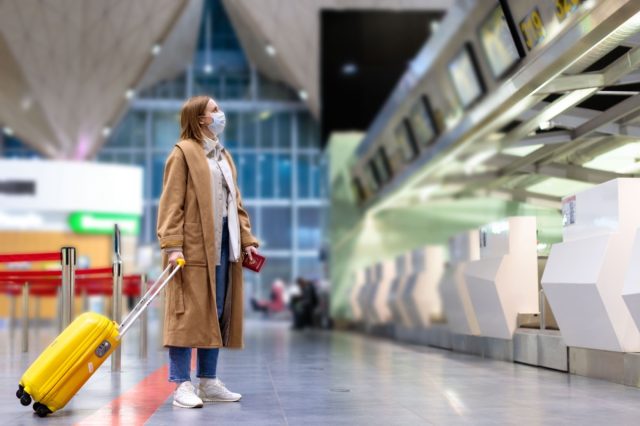 "Certainly any kind of travel increases the risk," said Dr. Fauci. "If you are careful and prudent and the travel that you are about to do, you feel is important, necessary travel, like seeing a member of the family that you've not seen for a long time, if you are vaccinated and boosted, and the people that you are visiting are vaccinated and boosted, you can get on a plane and travel so long as you are very prudent when you're at the airport—of wearing a mask. Remember there's nothing that is completely risk free, but by being vaccinated, by being boosted and by being prudent and mask wearing, you dramatically diminish the risk of getting infected and certainly of getting a severe illness."
4
Dr. Fauci Said Testing Yourself Before a Visit is a Great Extra Step
"Let's say you're boosted. You have an elderly or immunocompromised relative, also vaccinated, also boosted. Is it safe for you to be with them?" asked the MSNBC host. "What I would do under that circumstance, I would probably go the extra mile to be sure that you're not bringing an asymptomatic infection into the house and I would get tested a day or so before you actually get in with that vulnerable person. That's something that isn't necessary as it were. But when you have a very special circumstance, like someone who is immuno-compromised, you want to go the extra mile. And I would recommend that you get a test to show that not only are you vaccinated, not only are you boosted, but you know, as of yesterday or today that you're not infected."
5
Dr. Fauci Said to Do Your Own Risk Assessment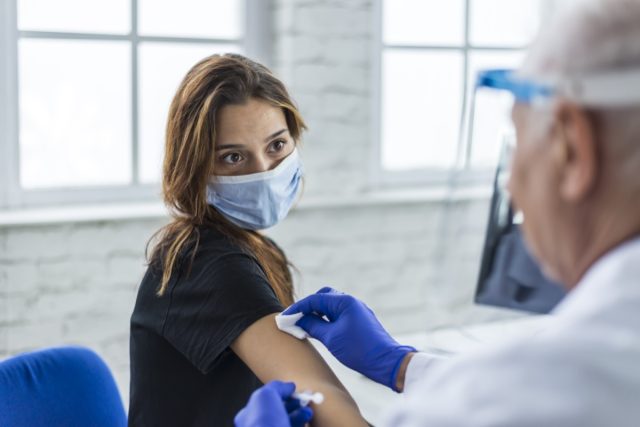 Dr. Fauci has advised you test before family gatherings, to minize risk, but those rapid tests are near-impossible to find in some areas. If you can't test, "it really is a question of your own personal ability or not to assume a risk. Different people have different risk aversions. If you are really very risk averse and you feel you want to get that extra mile to get the test and you can't get it, you may have to make the tough decision not to expose yourself to that person. Other people feel, you know, vaccinated, boosted. The other person is vaccinated and boosted. I haven't seen them in a long time. I'm gonna make a decision to see them. But again, if you possibly can get a test, that would be really very helpful. There are a lot of individual decisions about the risk you're willing to take. The only thing that we as public health officials and physicians and scientists is to give you to the best of our ability, the data that we have about the risk. And when you're asking the question that I, that you're asking right now is a totally reasonable question. You can't quantitate it except to say that you will diminish the risk."
6
Dr. Fauci Said Don't Invite Unvaccinated People Into Your Home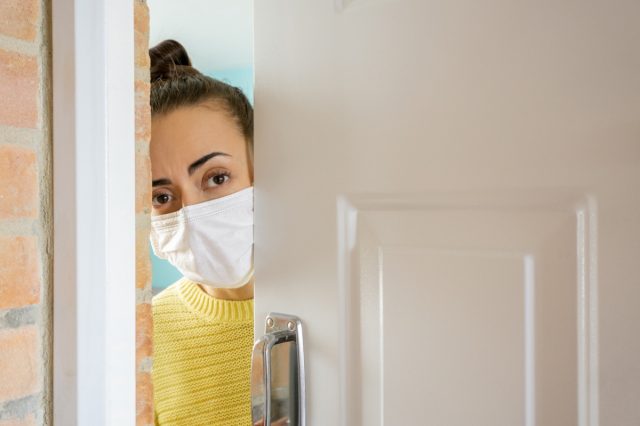 Should we ask unvaccinated people not to attend gatherings? "I would do that," said Dr. Fauci. "I think we're dealing with a serious enough situation right now that if there's an unvaccinated person, I would say, I'm very sorry, but not this time. Maybe another time when this is all over."
7
Dr. Fauci Said How to Stay Safe Out There
6254a4d1642c605c54bf1cab17d50f1e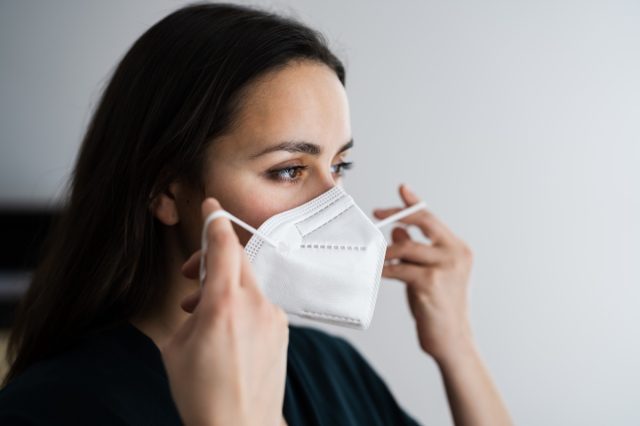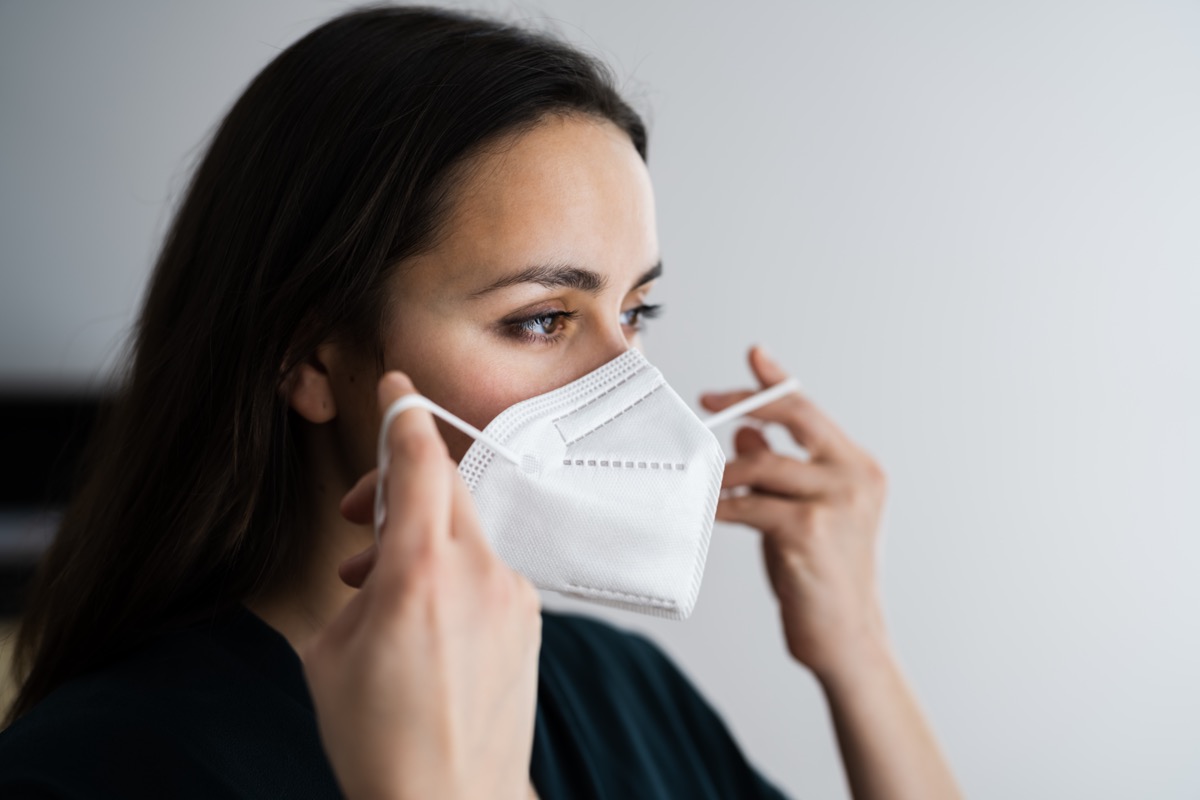 "I would hope that the realization that we are dealing now with Omicron, that is a very formidable foe in this virus. If you look at the war we're having with a virus that people would then realize to put aside any ideological consideration about why they may not want to get vaccinated it and realizing it's the best thing for you and your family, but also your societal responsibility to not allow yourself to be a vehicle first spread to someone else who might be very vulnerable, who might get seriously ill." So follow the public health fundamentals and help end this pandemic, no matter where you live—get vaccinated or boosted ASAP; if you live in an area with low vaccination rates, wear an N95 face mask, don't travel, social distance, avoid large crowds, don't go indoors with people you're not sheltering with (especially in bars), practice good hand hygiene, and to protect your life and the lives of others, don't visit any of these 35 Places You're Most Likely to Catch COVID.
Alek Korab
Alek Korab is a Co-Founder and Managing Editor of the ETNT Health channel on Eat This, Not That!
Read more
More content from
ETNT Health