Dr. Fauci Says Here's How to Avoid Omicron
Although much is unknown about the variant, Dr. Fauci says get vaccinated.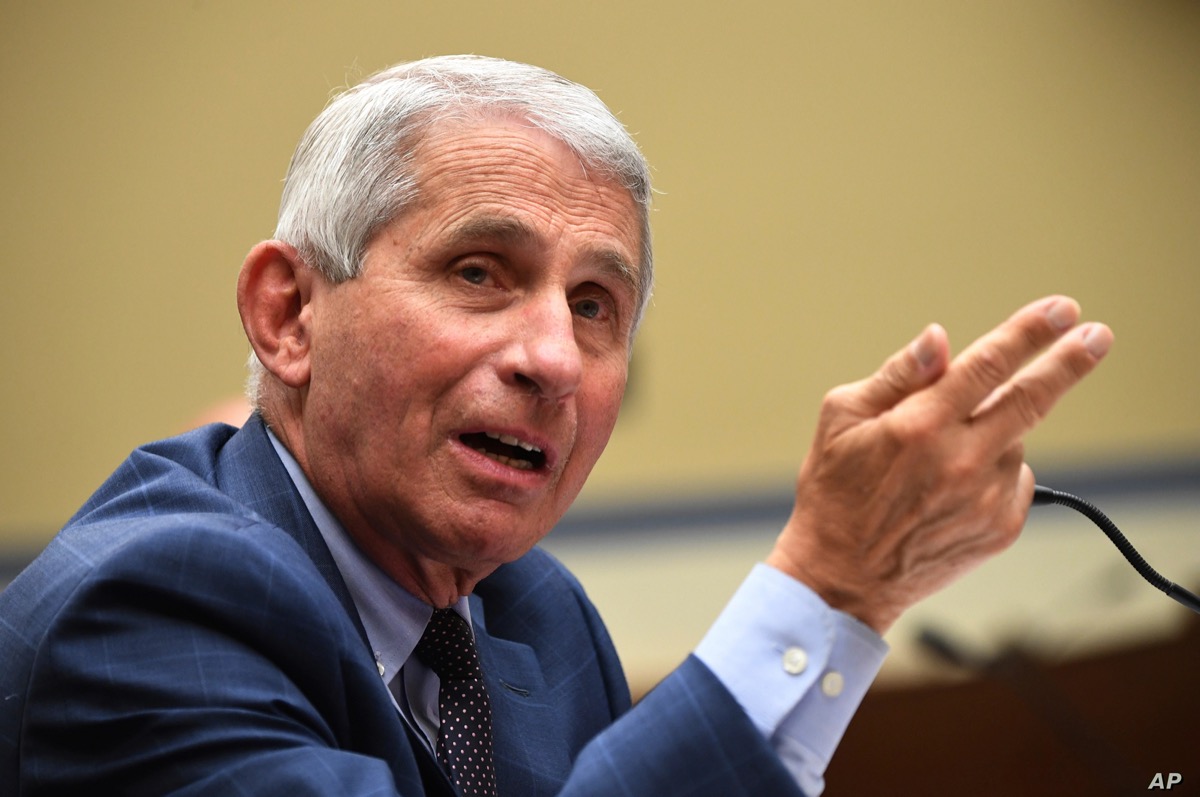 The new coronavirus variant Omicron is "cause for concern, not for panic," said President Joe Biden yesterday, echoing the words of some virus experts, who don't yet know if the variant is any more severe than Delta. What they do believe is that it's quite transmissible and may be in America already. How can you stay safe? Dr. Anthony Fauci, the chief medical advisor to the President and the director of the National Institute of Allergy and Infectious Diseases, appeared on CNN's The Lead With Jake Tapper yesterday to tell you. Read on for five essential life-saving pieces of advice—and to ensure your health and the health of others, don't miss these Sure Signs You've Already Had COVID.
1
Dr. Fauci Said It's "Too Early to Tell" If the Variant is More Severe
As for the severity of illness caused by Omicron, the South African scientists—"they don't know. And we are really in virtual constant contact with them. They have a number of patients that they're following in their medical facilities, and they assured us that they would know probably in a matter of a week, a week and a half as to whether or not we're dealing with something that for the most part is more severe, equally as severe or less severe. It could be either of them right now. It does not look like there's a big signal of a high degree of severity, but it's too early to tell we really need to wait for them to give us the information. They have been extremely cooperative and collaborative and transparent with us about what's going on there."
2
Dr. Fauci Implored: the "Unvaccinated Need to Get Vaccinated"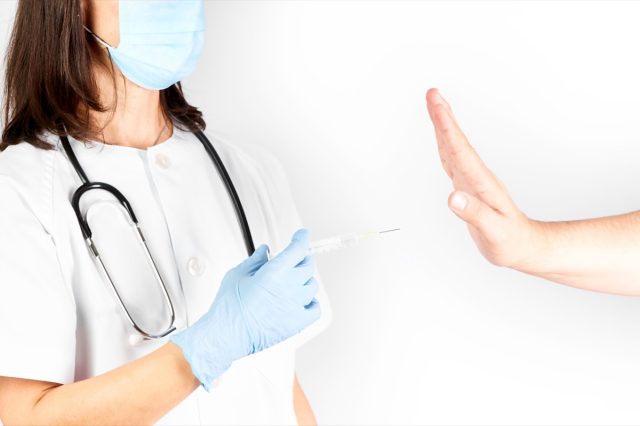 Travel has been restricted from South Africa and other African nations. The travel restriction—"it's not going to have an impact in the big picture of whether it gets here or not, but what impact it will have Jake, it will buy us maybe a couple of weeks of getting better prepared. You know, whenever you do something like give travel restrictions, you don't do it just for no reason. You do it to allow you to get a leeway, a little bit period of time of maybe a week or two to intensify your preparedness and to understand what's going on better." He and the President appeared at a press conference yesterday because "now's the time to say, what can we do about this? The unvaccinated need to get vaccinated. And those who were eligible to get should get boosted, because we know from experience Jake, that even with variants that are not specifically directed at, by the vaccine, such as the Delta variant, and if you get the level of antibody high enough, the protection spills over to those other variants. So we have every reason to believe, even though this is an extraordinary, unusual variant because of the number of mutations, there's no reason to believe that it will not happen. That if you get the level of antibody high with a regular booster to the regular vaccine, that you're going to have at least some effect and hopefully a good effect on our ability to protect against this variant."
3
Dr. Fauci Said This About More Travel Restrictions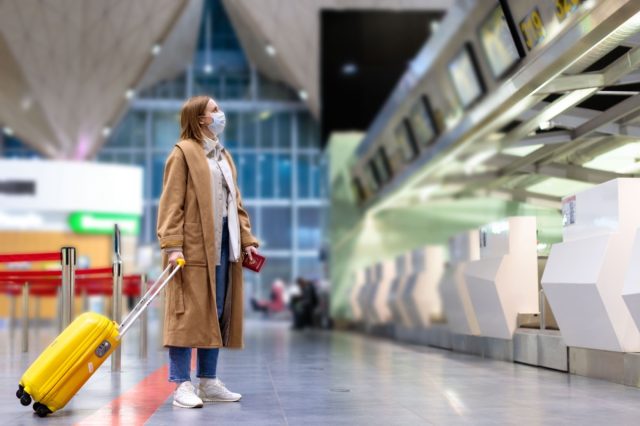 Will there be more travel restrictions? "I don't think so," said Dr. Fauci. "I think what was done about the restrictions from South Africa and neighboring countries was merely because when the information came out about the molecular makeup of this virus with all of the mutations that were of concern, we felt we needed to do something right away. Hopefully those restrictions are not going to be a very long duration until we get a handle as to what's going on. But we do not anticipate any further restrictions."6254a4d1642c605c54bf1cab17d50f1e
4
Dr. Fauci Said This About Omicron Possibly Becoming the Dominant Variant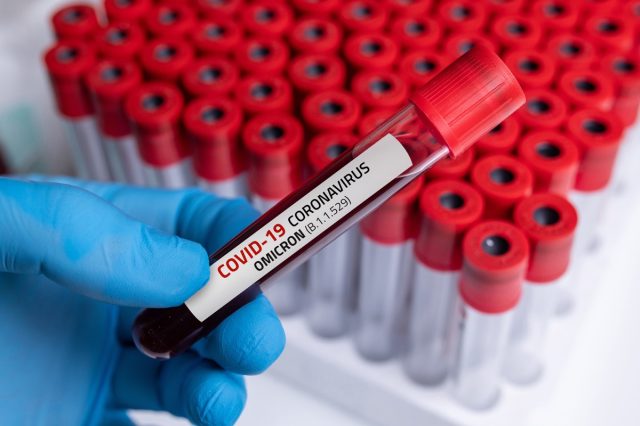 Will Omicron overcome Delta to become the dominant strain of COVID? "We just can't predict that, we don't know," said Dr. Fauci. "And that's the reason why we are looking now at what the pattern is in South Africa. You know, it's unfortunate that South Africa has been sort of the epicenter of at least the recognition of it, but the good news is they are as good as it gets when it comes to scientists and public health people. So there'll be able to give us some very important information, hopefully within the next week or two."
5
Dr. Fauci Said Vaccines Are the Solution and Masking Helps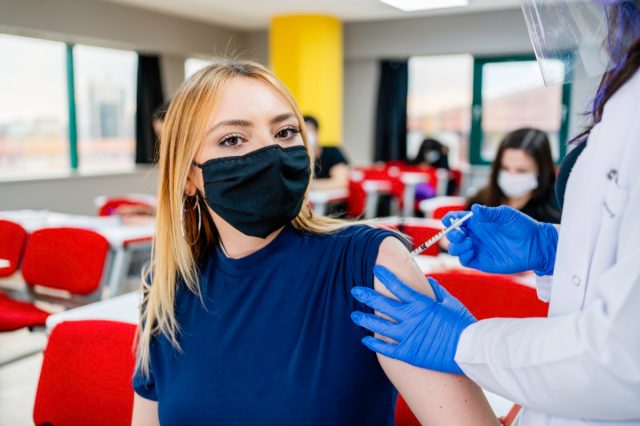 "Masking certainly does something," said Dr. Fauci. "I don't think there's any doubt about that." Should there be mask mandates? "The idea about mandates, again, it depends on where you are and what the circumstances you're in one thing, for sure that a fewer, an indoor congregate setting where you don't know their vaccination status of the people around you, you should wear a mask. We're going to be traveling soon. People will be traveling for the upcoming holidays. You're going to be in airports that are generally crowded. Keep that mask on. I know when people go to eat at the food courts to the best of your ability, stay away from that and keep your mask on. You have to have a mask on when you're on the plane, but make sure you have it on when you're at the airport." So should cities have mask mandates? "I'm not going to have to speculate on that. I want to see what happens right now. Uh, right now we should be focusing on what's going on in our own country. We have a Delta variant that is overwhelmingly dominant. We have 60 plus million people who are eligible to be vaccinated who are not yet gotten vaccinated. And we want to get a lot more people who are eligible to be boosted, boosted. Vaccination is going to be the solution to this, whether it's the Delta variant or whether it's Omicron." So get vaccinated, and to protect your life and the lives of others, don't visit any of these 35 Places You're Most Likely to Catch COVID.
Alek Korab
Alek Korab is a Co-Founder and Managing Editor of the ETNT Health channel on Eat This, Not That!
Read more about Alek
More content from
ETNT Health