Dr. Fauci Just Said "How to Fight Omicron"
This essential advice will also protect you from COVID.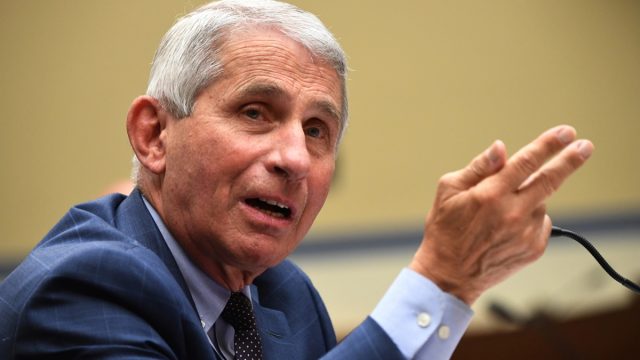 The Delta variant stalks America and is now joined by a new coronavirus variant: Omicron. "We will know as more cases occur" how pervasive Omicron will be, said Dr. Anthony Fauci, the chief medical advisor to the President and the director of the National Institute of Allergy and Infectious Diseases, yesterday at a COVID press briefing. There, he shared 7 essential points for "How to Fight Omicron." Read on for all 7—and to ensure your health and the health of others, don't miss these Sure Signs You've Already Had COVID.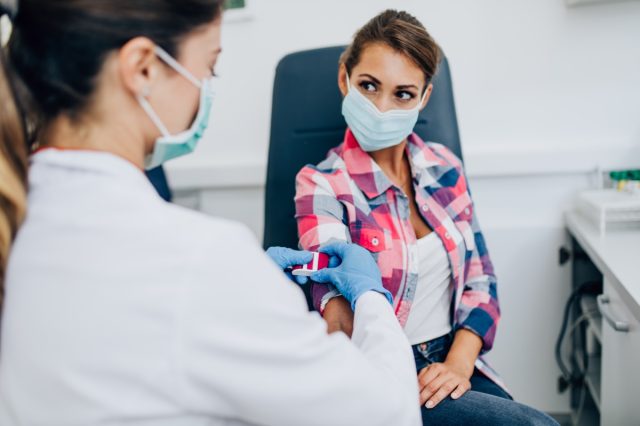 Needless to say, Dr. Fauci said the most important thing you can do to protect yourself against Delta and any other variant is to get vaccinated. During the conference, he showed data to help convince you. With Delta, "unvaccinated people in the United States had almost a 6% increased risk of getting infected and getting COVID-19 compared to fully vaccinated and about 11 fold increased risk of being hospitalized and a 14 increase risk of dying." To schedule your vaccinate, you can visit vaccines.gov or text your zip code to 438829 or call 1-800-232-0233. 
If you are an adult who got a Moderna or Pfizer vaccine six months or more ago, get a booster ASAP; get a booster two months after your J&J vaccine. "In vitro studies now indicate that booster shots markedly increased the antibody titers against a wide range of variants," said Dr. Fauci. "So, although we haven't proven it yet, there's every reason to believe that if you get vaccinated and boosted, that you would have at least some degree of cross protection, very likely against severe disease, even against the Omicron variant."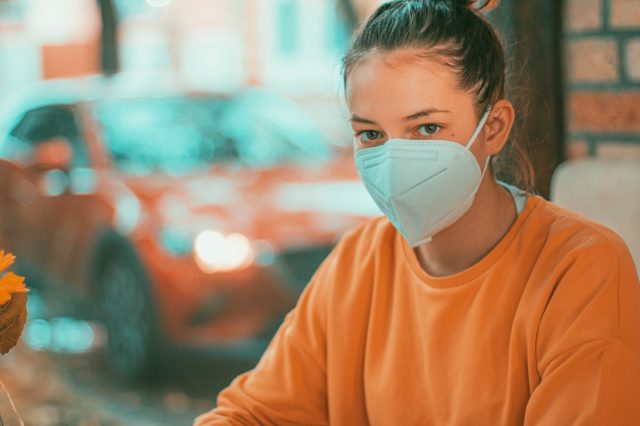 "One of the things that's very clear is that if you have to be in an indoor congregate setting in which you're unsure of what the vaccination status is of the people around you, wear a mask," Fauci said recently.
4
Avoid Crowds and Poorly Ventilated Saces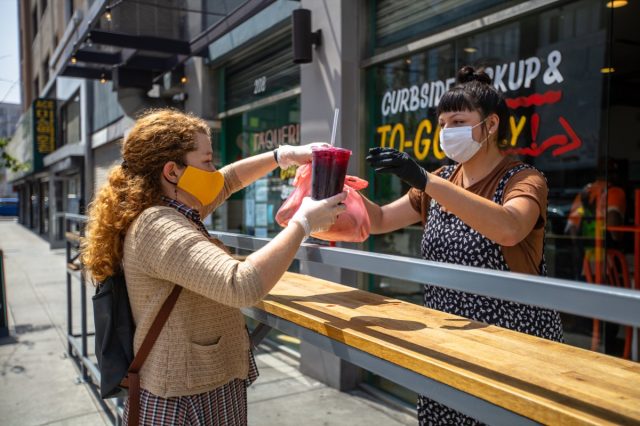 "Always choose outdoors rather than indoors when possible," Fauci said. Adds the CDC: "Being in crowded places like restaurants, bars, fitness centers, or movie theaters puts you at higher risk for COVID-19. Avoid indoor spaces that do not offer fresh air from the outdoors as much as possible. If indoors, bring in fresh air by opening windows and doors, if possible."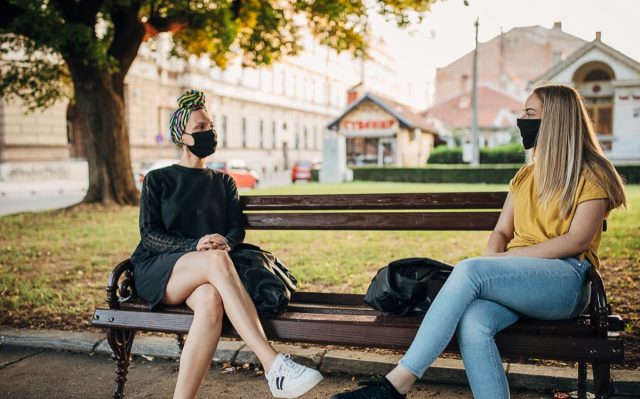 You don't know who is actually vaccinated. "Outside your home, Remember that some people without symptoms may be able to spread virus," says the CDC. "Inside your home:
Avoid close contact with people who are sick.

If possible, maintain 6 feet between the person who is sick and other household members."
And when it comes to the holidays, "Just as I said and I'll say it again, if you have a vaccinated situation, enjoy the holidays with your family in a family setting," Fauci told CNN.
"Wash your hands often with soap and water for at least 20 seconds especially after you have been in a public place, or after blowing your nose, coughing, or sneezing," says the CDC:
"If soap and water are not readily available, use a hand sanitizer that contains at least 60% alcohol. Cover all surfaces of your hands and rub them together until they feel dry.

Avoid touching your eyes, nose, and mouth with unwashed hands."
7
Test Yourself—And Isolate if Appropriate
"Testing can give you information about your risk of spreading COVID-19," says the CDC:
Alek Korab is a Co-Founder and Managing Editor of the ETNT Health channel on
Eat This, Not That!
Read more