Dr. Fauci Would Not Enter Here Right Now
You won't find him in crowded spaces anytime soon.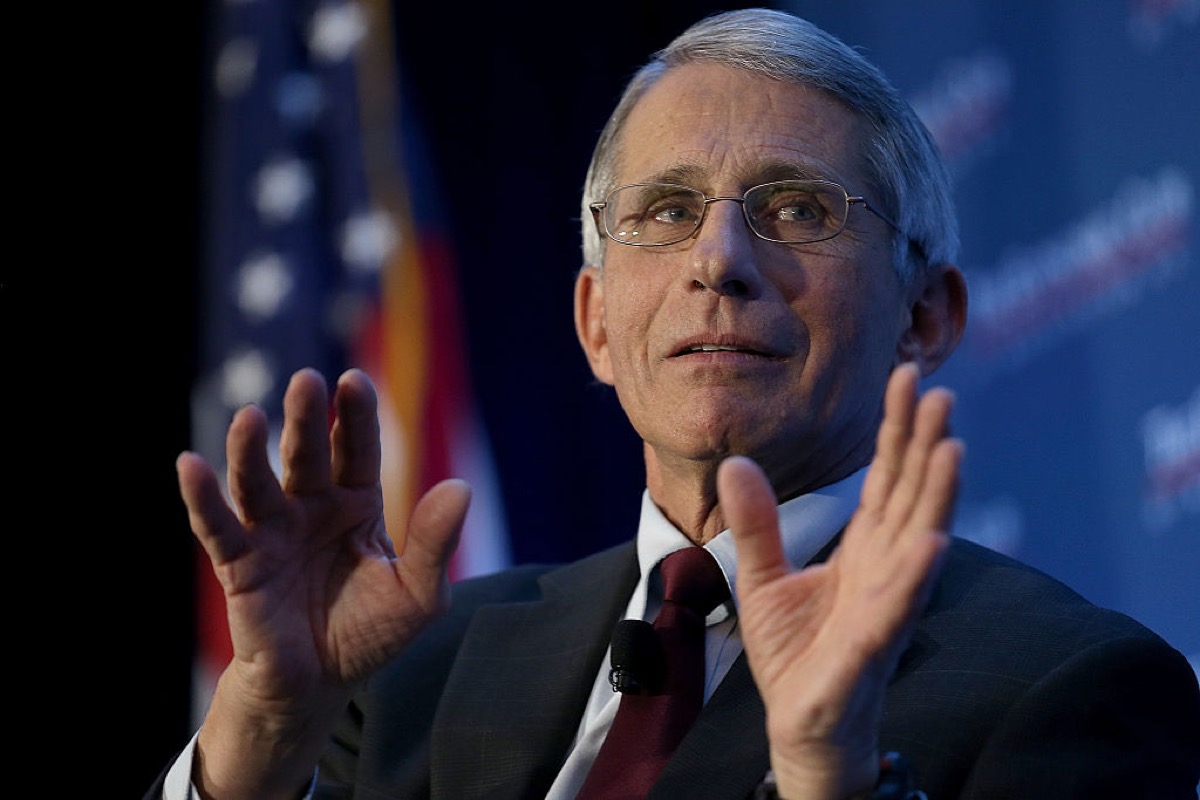 With the COVID-19 Delta variant causing an increase in hospitalizations, cases and even deaths, now is not the time to act like everything is normal, as much as we wish it was. Dr. Anthony Fauci, the chief medical advisor to the President and the director of the National Institute of Allergy and Infectious Diseases, said as much during the White House COVID press briefing today, and in an interview with Katie Couric. Read on for 5 life-saving pieces of advice, including one place he would not go right now—and to ensure your health and the health of others, don't miss these Sure Signs You Have "Long" COVID and May Not Even Know It.
1
Dr. Fauci Said He Would Not Go Here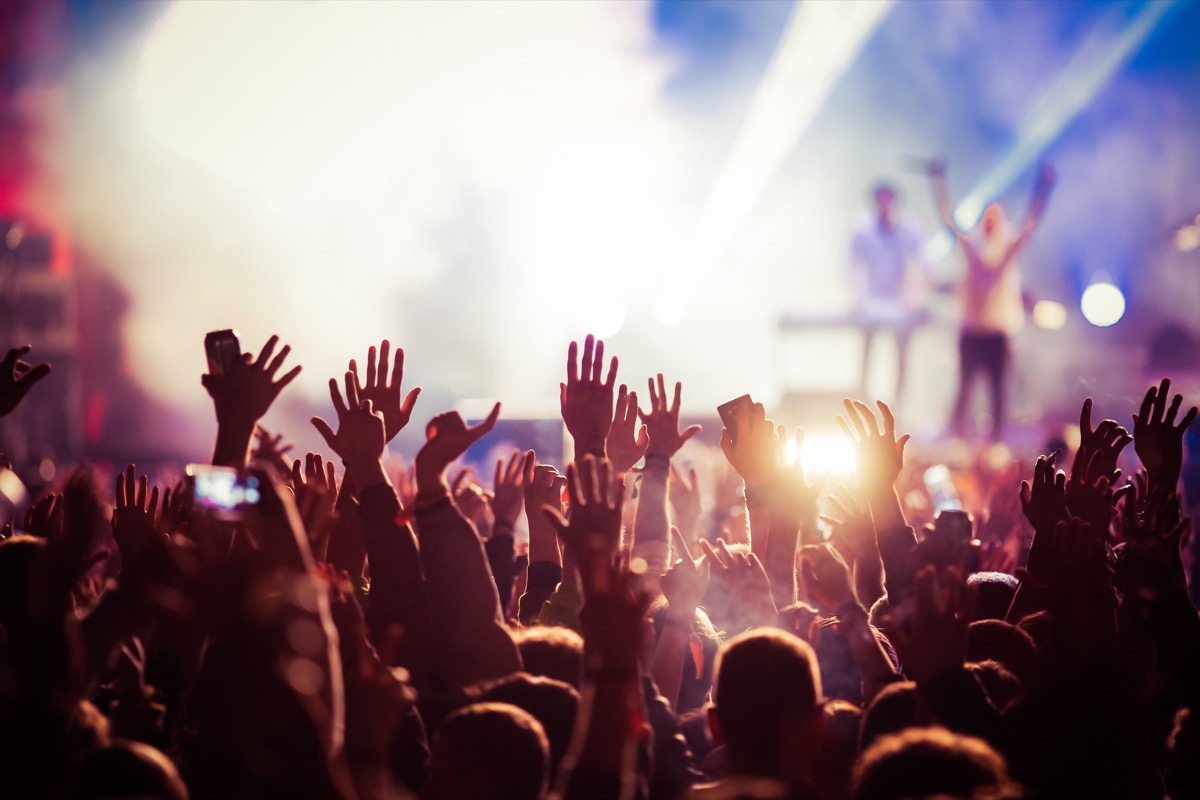 Last weekend, almost 400,000 people went to a Lollapalooza concert. It was outdoors and people needed to show proof of vaccination but "I was a bit taken aback by the film clips that I saw," he told Couric. "There were a lot of people crowded around together, and given the fact that we know that vaccinated people can spread infection, and even though we know that outdoors is always safer than indoors, there was a really lot of crowded that we saw in those films. So I got a little bit concerned about that myself. I'm pretty risk averse. So I would, even though I'm vaccinated, I don't think I would go to a really massively crowded place where you're essentially face-to-face with somebody. I would be concerned about that."
2
Dr. Fauci Warned That More Variants May Come Unless More People Get Vaccinated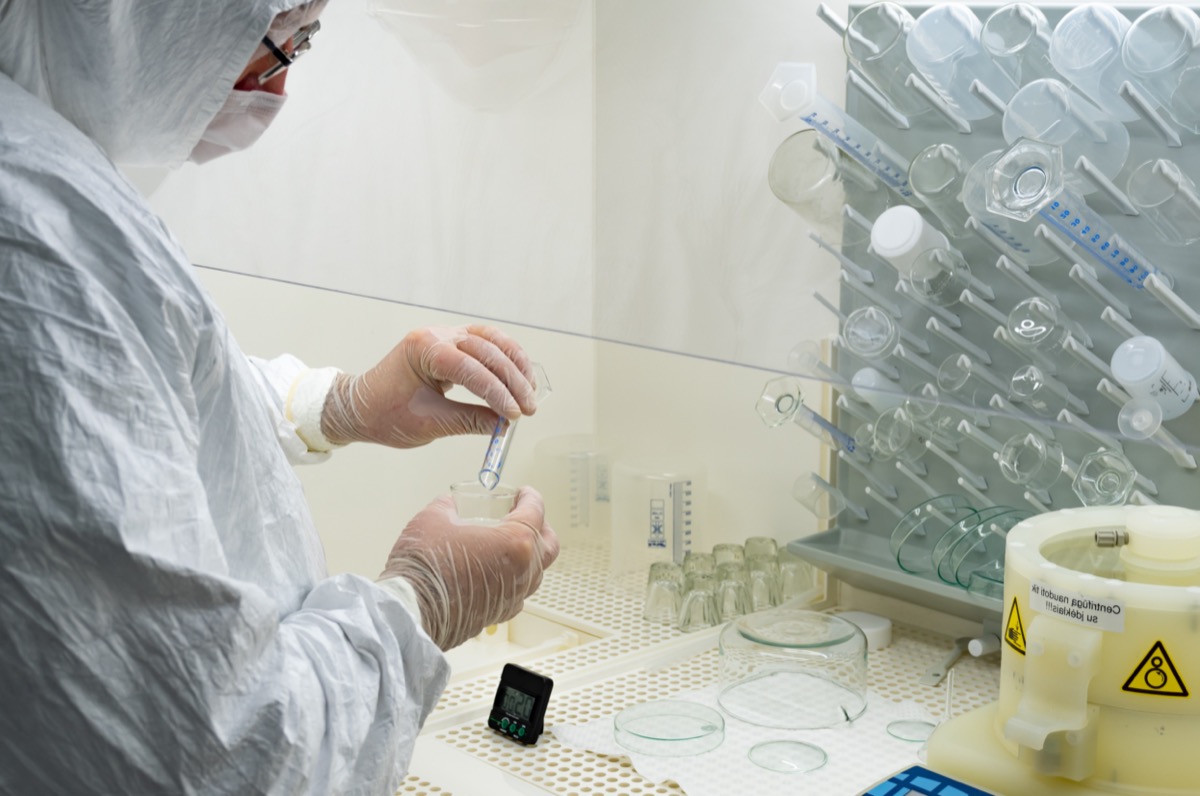 "There is a long standing tenant in virology that viruses cannot mutate unless they replicate," Fauci said at the press briefing. "And so the easiest way to prevent" new mutants " would be get as many people vaccinated as quickly as we possibly can to not allow the virus to continue to circulate in the community, giving it ample time to mutate."
"I am worried more about a variant that we haven't even seen yet," Fauci told Couric. "My concern is that if we allow there to be smoldering infection into the fall and into the winter, because those 93 million people are not getting vaccinated for the most part, my concern would be, you may allow a variant that we haven't even recognized yet to come along. And in fact, be better at transmitting and more serious than the Delta. We haven't seen that yet. So rather than be worrying about these others that are around, let's make sure we don't let new ones come in."
3
Dr. Fauci Says Here's How To Get Back to Normal Faster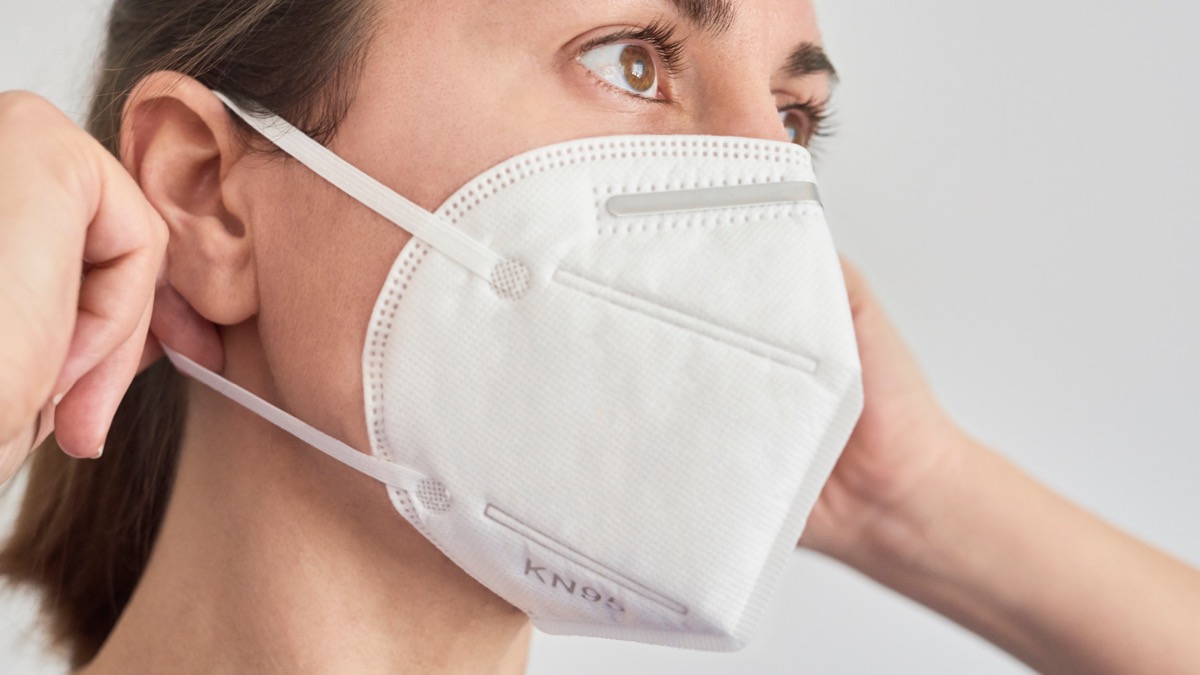 "When are we going to turn around this acceleration that we're currently experiencing with Delta?" Fauci said. "There are two ways you do that. You do it in the immediate sense right now by mitigation and mitigation of the kind of things you've heard from the recommendations of the CDC regarding masking, by avoiding situations, crowded situations where you can have the increased capability of the virus to spread. The ultimate end game of all this is vaccination. And that's why we continue to harp on that in a very proactive way that if we continue to vaccinate and we get that 93 million people who are eligible for vaccinations who have not been vaccinated, if we do that in the immediate intermediate and long-term and do the mitigation right now, we will turn the Delta surge around. I will guarantee you that that will happen if we do what I just outlined."6254a4d1642c605c54bf1cab17d50f1e
4
Meanwhile, the CDC Chief Warned Hospitalizations Are Going Up For All Ages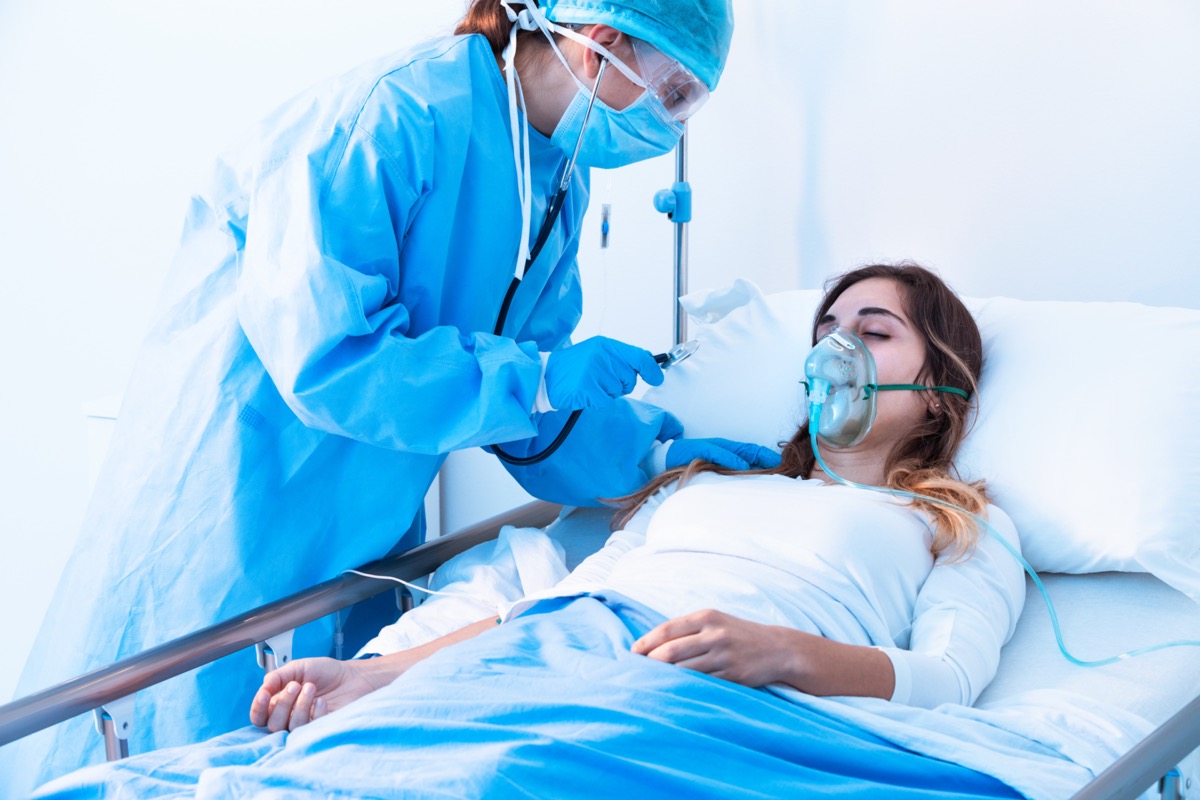 "Our seven day average is about 89,463 cases per day just represents an increase of 43% from the prior seven day average," said Rochelle Walensky, the head of the CDC. "The seven day average of hospital admissions is about 7,348 per day, an increase of about 41% from the prior seven day period. And seven day average daily deaths have also increased to 381 per day and increase with more than 39%. From the previous seven day, we saw 614 new deaths reported to CDC on Tuesday, 83% of our counties in the United States are experiencing moderate or high transmission with Delta and continuing to be the predominant circulating virus across the board. We are seeing increases in cases and hospitalizations in all age groups. Those at highest risk remain people who have not yet been vaccinated. Now is the time to get vaccinated. We know these vaccines are working and we know they save lives."
5
How to Stay Safe Out There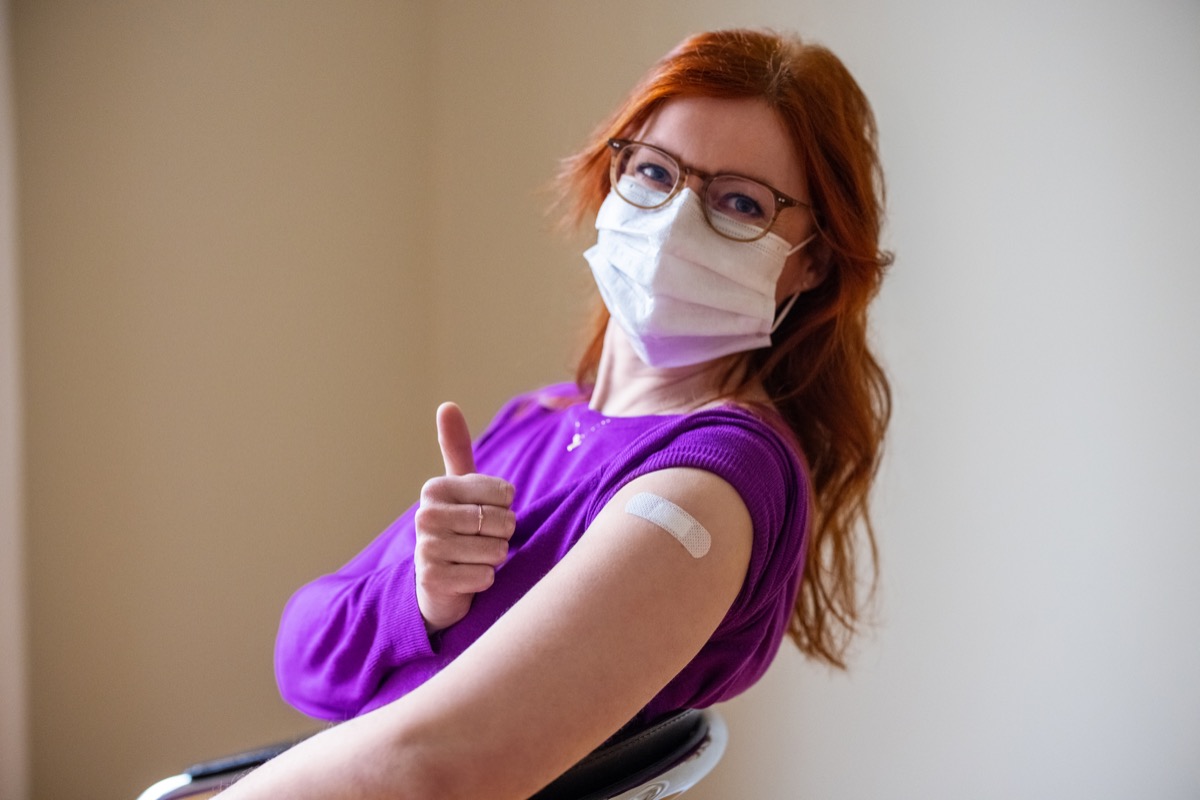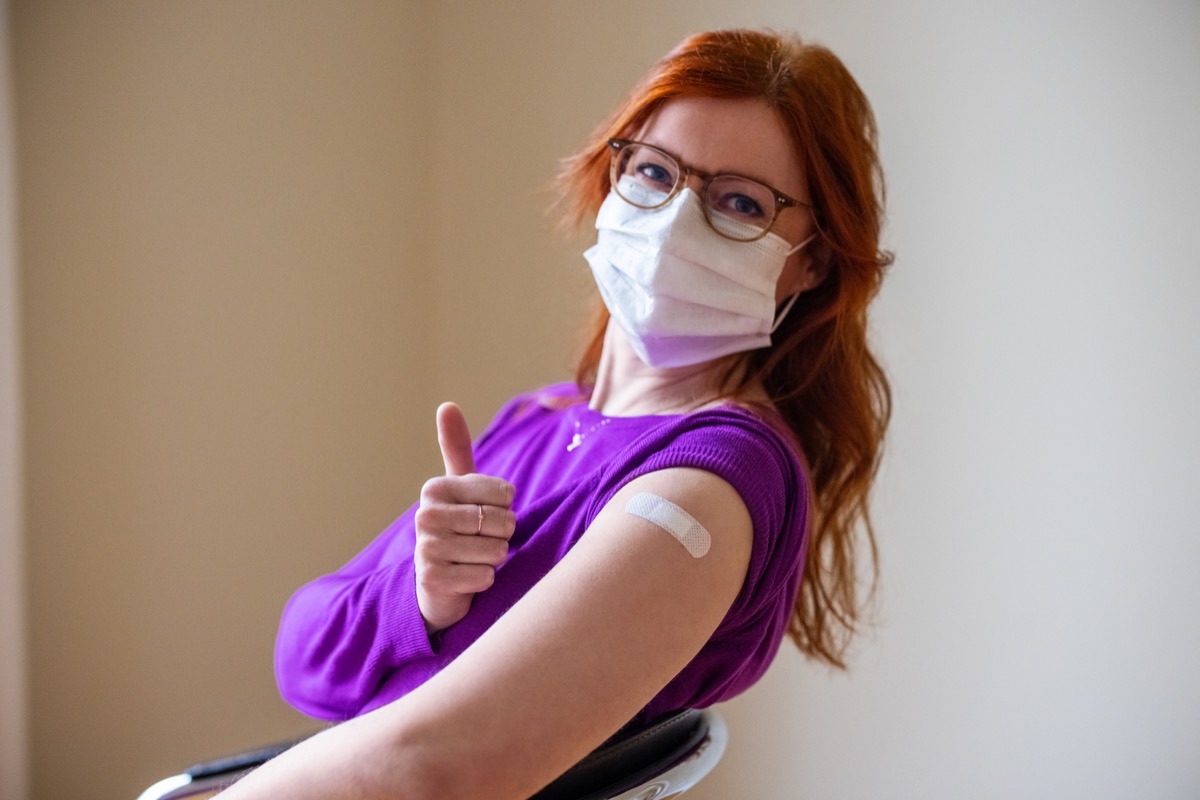 Follow Fauci's fundamentals and help end this pandemic, no matter where you live—get vaccinated ASAP; if you live in an area with low vaccination rates, wear an N95 face mask, don't travel, social distance, avoid large crowds, don't go indoors with people you're not sheltering with (especially in bars), practice good hand hygiene, and to protect your life and the lives of others, don't visit any of these 35 Places You're Most Likely to Catch COVID.
Alek Korab
Alek Korab is a Co-Founder and Managing Editor of the ETNT Health channel on Eat This, Not That!
Read more about Alek
More content from
ETNT Health