Dr. Fauci Says Doing This After Getting Vaccinated Is a Big Mistake
"So there are things, even if you're vaccinated, that you're not going to be able to do in society."
Getting a coronavirus vaccine doesn't give you permission to go back to "normal" while everyone else observes public health measures. On the contrary: "There are certain aspects of being vaccinated and what that means to…" what you're allowed "to do in society," said Dr. Anthony Fauci, the chief medical advisor to the President, during a White House COVID-19 Response Team Briefing. "There will be things that you will not be able to do, because the burden of virus in society will be very high—which it is right now, even though we're going way down on the decline…So there are things, even if you're vaccinated, that you're not going to be able to do in society." Here's what Dr. Fauci said you should not do after vaccination. Read on—and to ensure your health and the health of others, don't miss these Sure Signs You've Already Had Coronavirus. 
1
After Vaccination, You Should Not Dine Indoors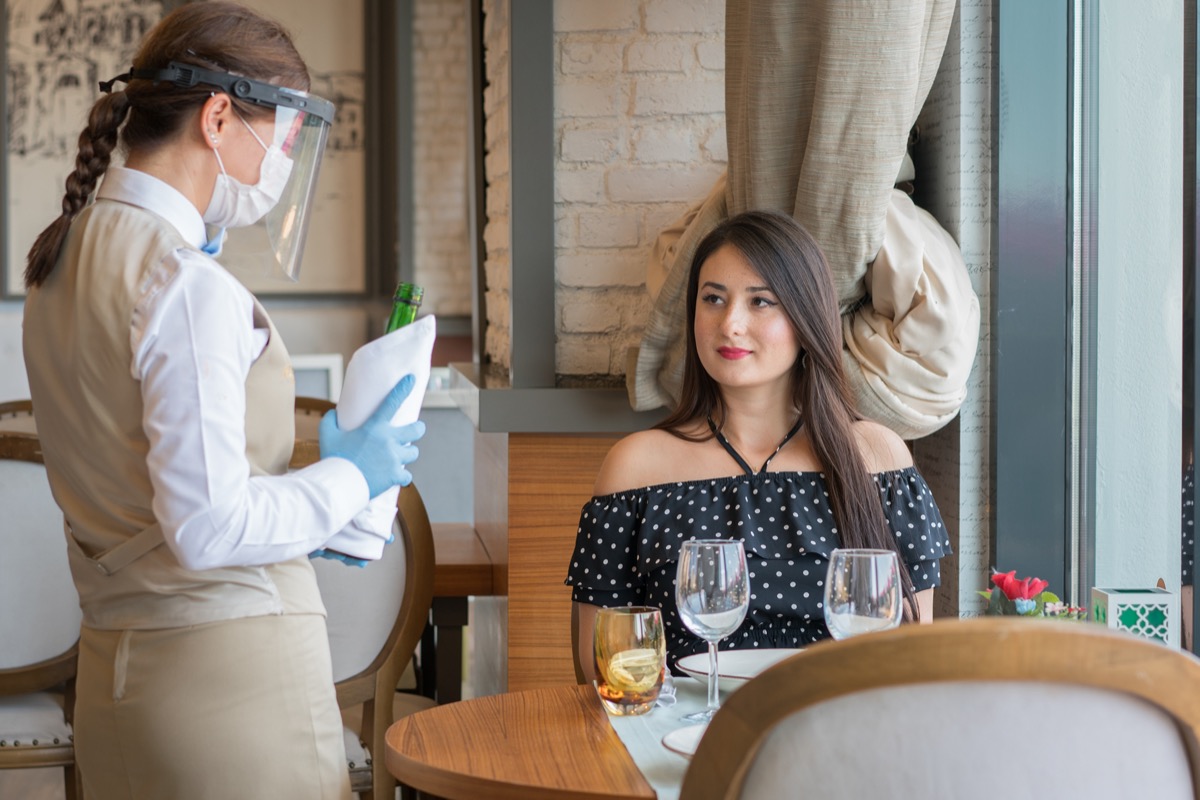 Dr. Fauci still gets takeout. He does not enter restaurants. He says you should do the same. The virus can spread inside poorly ventilated restaurants. "We are still at an unacceptably high baseline level with the seven day average being quite high," said Dr. Fauci. If you're vaccinated, you may be protected, but it's possible the virus can live in your nasopharynx and that you could spread it to your fellow diners or wait staff.
2
After Vaccination, You Should Not Go To Theaters
Although some cities are opening up movie theaters—they will be open at 25% capacity in New York City come March 15th—Fauci mentioned them as a no-go when listing places you shouldn't go even after being vaccinated. Why? Again, you can potentially transfer the virus to someone else.6254a4d1642c605c54bf1cab17d50f1e
3
After Vaccination, You Should Not Travel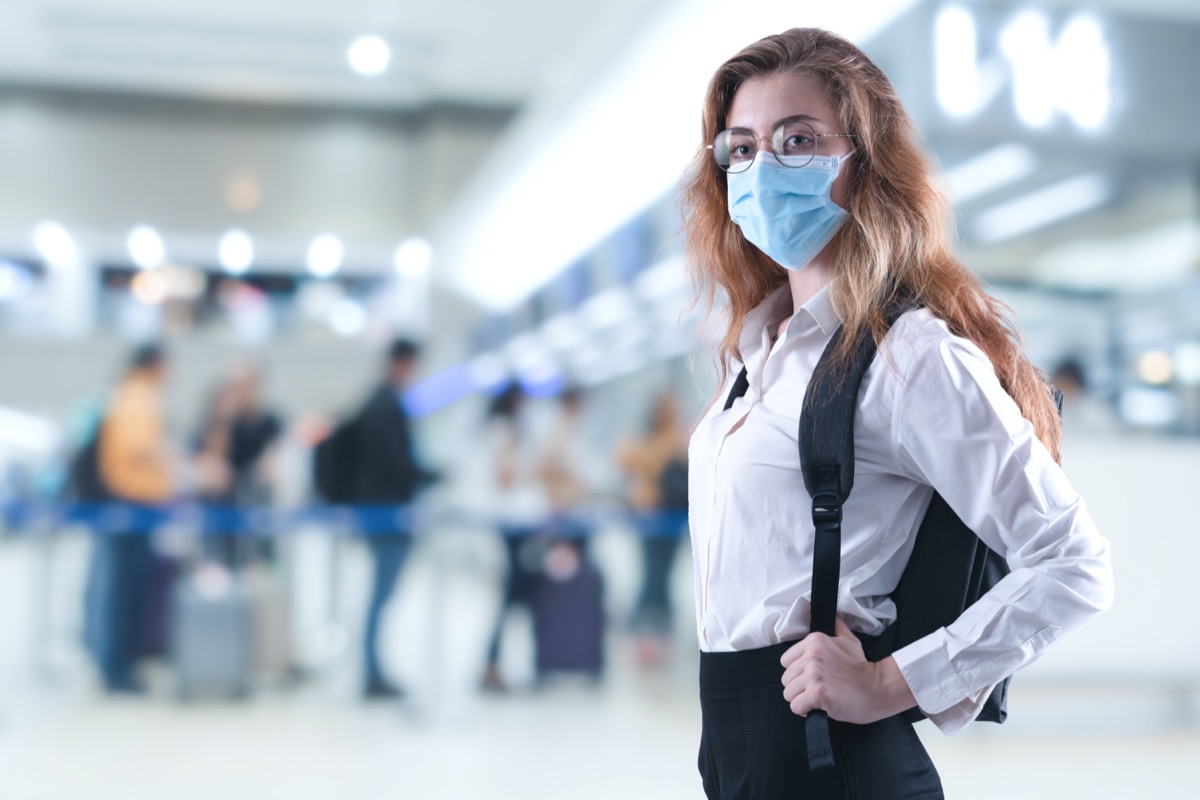 "I want to emphasize that now is not a good time to be traveling, period, internationally or domestically," said Dr. Rochelle Walensky, director of the Centers for Disease Control and Prevention (CDC), during a virtual CNN global town hall. Fauci agreed. "Getting vaccinated does not say you have a free pass to travel," said Dr. Fauci. "Nor does it say you have a free pass to put aside all the public health measures that we talk about all the time."
4
After Vaccination, You Should Not Go "Where People Congregate"
Why can't you congregate with other people after you're vaccinated? "That's because of the safety of society—you, yourself, what you can do when you are together with another person, we are looking at that and we're going to try and find out very quickly what recommendations could be made about people can do. One of the things that's universal here, that we know that at this point in time, it is unclear whether when you get vaccinated and you might be protected from clinical disease, which is the primary end point of the vaccine studies that you could conceivably be infected, have virus in your nasal pharynx and at that same time have no symptoms, which is the reason why we recommend and say, you still need to wear a mask, because if you do have virus in your nasopharynx, even though we hope that when the data comes in, it's going to show that the very virus level is quite low and you're not transmitting it. We don't know that now. And for that reason, we want to make sure that people continue to wear masks despite the fact that they're vaccinated."
5
How to Stay Safe Until the Pandemic is Over
So follow Fauci's fundamentals and help end this surge, no matter where you live—wear a face mask that fits snugly and is double layered, don't travel, social distance, avoid large crowds, don't go indoors with people you're not sheltering with (especially in bars), practice good hand hygiene, get vaccinated when it becomes available to you, and to protect your life and the lives of others, don't visit any of these 35 Places You're Most Likely to Catch COVID.
Alek Korab
Alek Korab is a Co-Founder and Managing Editor of the ETNT Health channel on Eat This, Not That!
Read more
More content from
ETNT Health