Dr. Fauci Just Issued Another Dire Warning
"The more dynamics of viral activity you have in the community, the greater opportunity for the virus to mutate."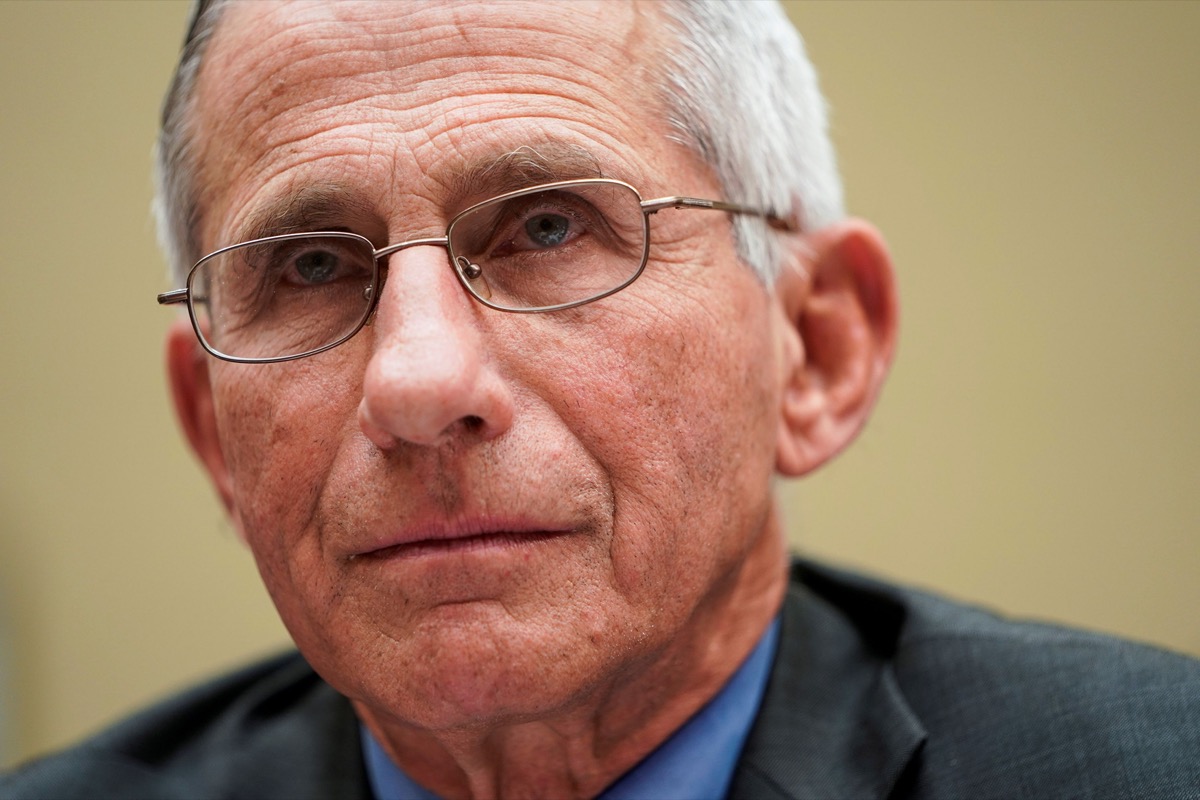 1
Dr. Fauci Warned of New Mutations—and Rising Cases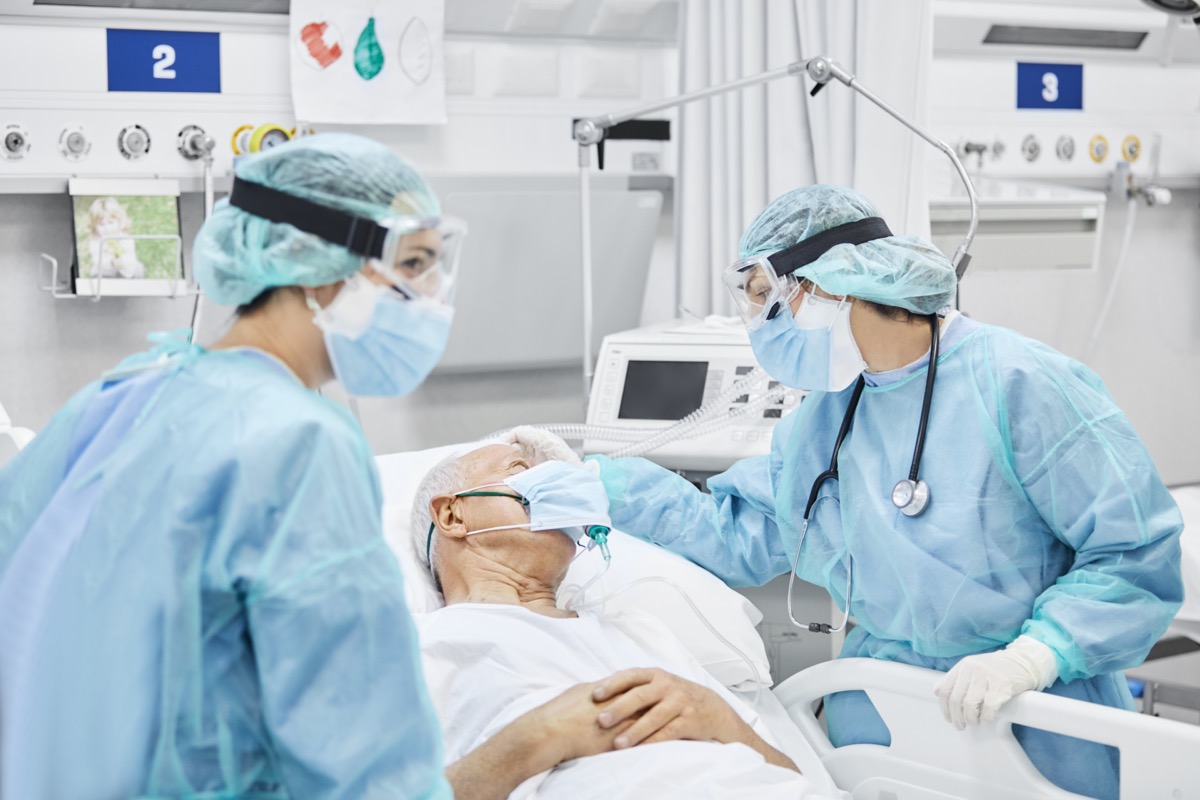 "There's always a risk of, as you get more circulation of virus in the community, that you'll get enough accumulation of new mutations to get a variant that is functionally different than the ones we're seeing," said Dr. Fauci. "Now, Delta has the capability, unlike Alpha, of transmitting extraordinarily readily and efficiently from person to person. That is the reason why we've seen that surge that we've been through over the last few months, where we went from 11,000 cases a day up to 150, 160,000 cases a day. One of the reasons why we want to make sure we get as many people vaccinated as we possibly can, is that viruses will not mutate if they don't have the opportunity to spread and replicate. So the more dynamics of viral activity you have in the community, the greater opportunity you give to the virus to mutate. So it's one of those things that you're vaccinating now to prevent the next mutant coming, the next variant from coming. And again, that's yet again, another reason besides protecting the health of the people who are getting vaccinated, protecting the community, you don't want to see more variants come in, because then it would in many respects negate some of the very positive protection that you get from the vaccines."
RELATED: Virus Expert Says if You Live Here, There is Danger
2
Dr. Fauci Said Here's What to Tell People Who Simply Refuse to Get Vaccinated
Morning Joe's Willie Giest said: "So many, otherwise rational, smart people I know that I talked to who say, 'I'm healthy. I'm this age. I've never been sick. I don't need to get the vaccine.' What do you say to those people? What is the clear case that you make to people who just don't think—they're not reading crazy conspiracy theories, they just think, I don't want to put this in my body because I don't need to. What do you say to them?"
"Well, there are two, two aspects of that," said Dr. Fauci. "And two approaches you take. First of all, the personal approach—it is true that young, healthy people have less of a chance of getting severely involved in the sense of getting infected and have a severe outcome. There's no doubt about that. But if you look across the country and you look at the hospitals, you see, there are plenty of young people who get severely ill. We've had 650,000 deaths in the United States. So although the odds are in your favor, you are not completely exempt from getting seriously ill. That's one component. The other component that in many respects is equally important is that it isn't all about you. If you get infected, even if you don't have any symptoms, it is likely that you will pass the virus on to someone else who might pass it on to someone else who might have a severe outcome leading to hospitalization and even death. So you've got to look at it that you're not in a vacuum, you're part of society. And do you want to be part of the component that propagates the virus and propagates the outbreak? Or do you want to be part of the solution? So you shouldn't be worried about yourself because your health is important as is the health of your family, but you are a part of society and you do have some responsibility as a member of society."
RELATED: Sure Ways to Spot a Delta Infection, Say Experts
3
Dr. Fauci Said COVID Doesn't Have to Be Forever—But Might Be if Not Everyone is Vaccinated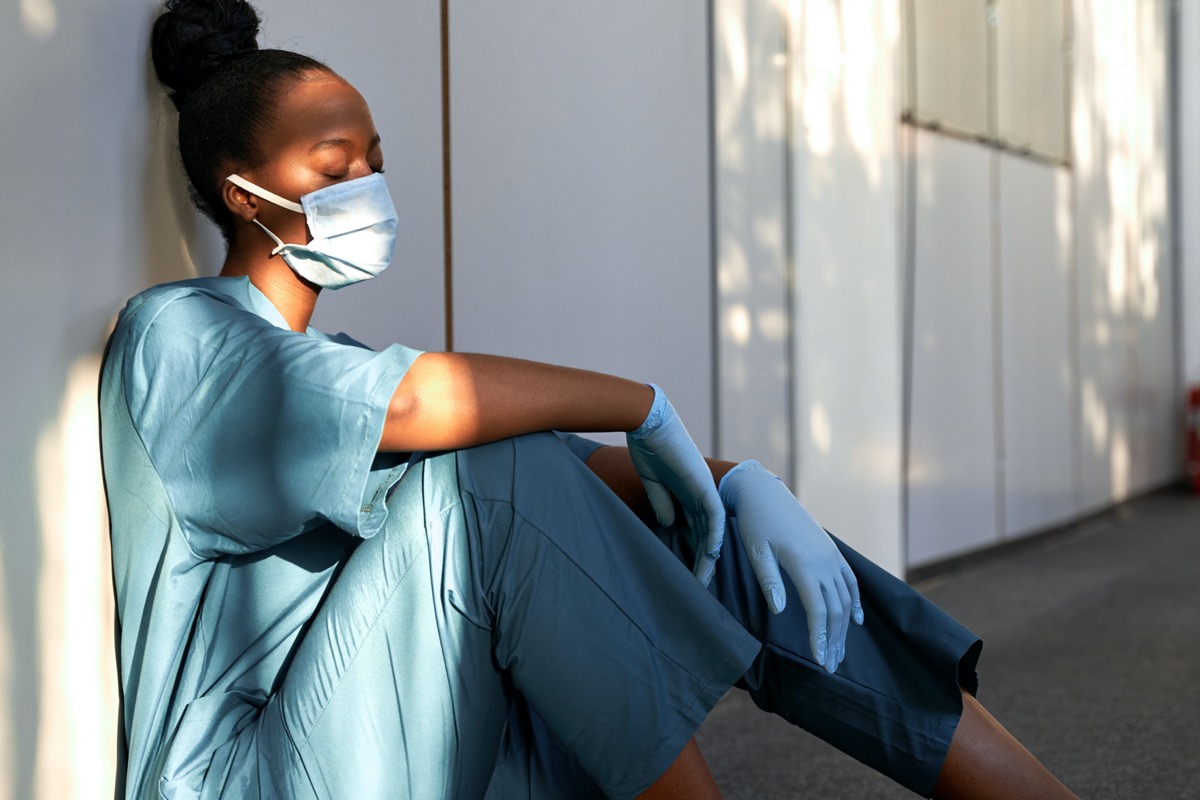 Will this fight last forever? "I don't believe it needs to be," said Fauci. "I mean, obviously we will always be challenged by emerging and reemerging infections. We have very good vaccines right now. The virus will mutate and get new variants if we allow it to circulate and propagate itself. And that's one of the reasons why, when you do have the capability of really smashing this virus, let's do it. And if we do it and I believe we can and we'll do it, you don't necessarily have to look at the fact that you're going to be struggling with this virus indefinitely. We've had formidable viruses that we've eliminated—things like polio, things like measles in this country. We can do it if we put our will and all of our resources, which we are doing to do that. And I'm not only talking about the United States, I'm talking about getting the world vaccinated within a reasonable period of time."
4
Dr. Fauci Said Here's How to Keep Kids Safe
6254a4d1642c605c54bf1cab17d50f1e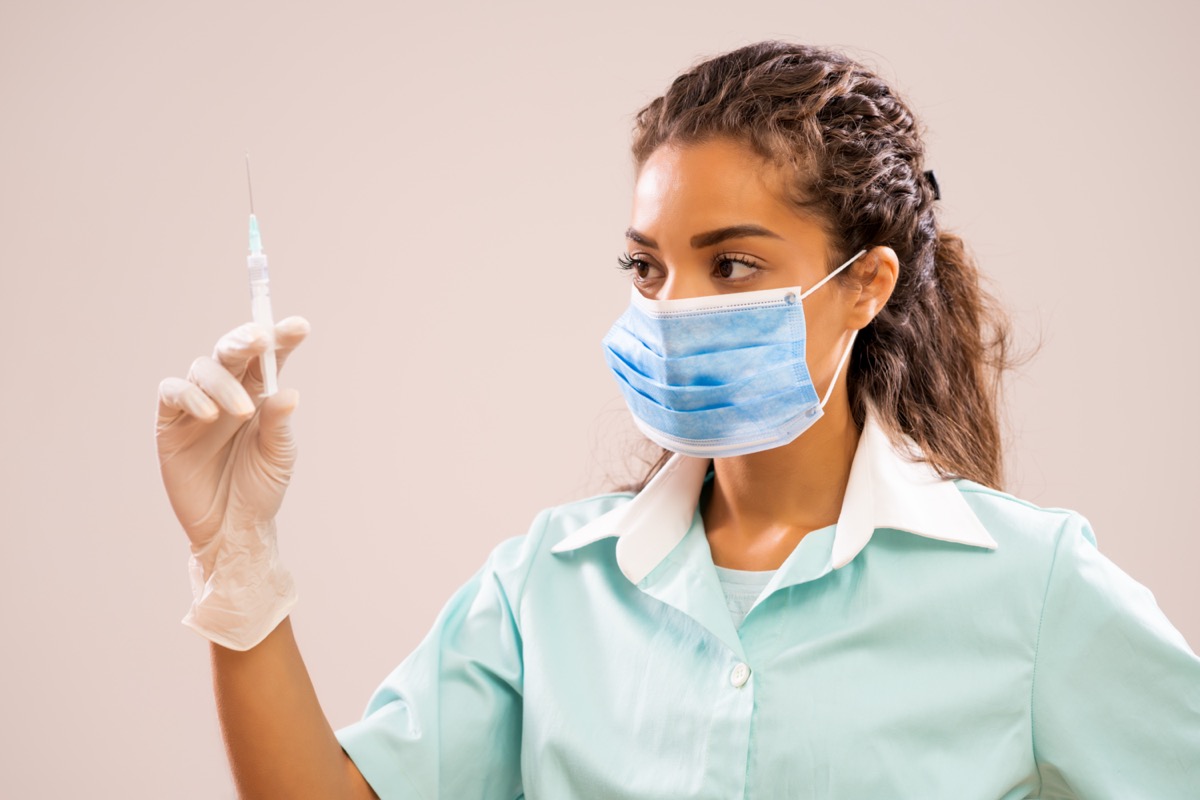 "When you have vulnerable people who either are not yet eligible for vaccines, the way many of our children, 11 years old and younger, who are in the school system—they are vulnerable. The way you protect the vulnerable is to surround them by people who are vaccinated," said Dr. Fauci. "Be they teachers, personnel in the school, students in the school who are old enough to get vaccinated—for example, those who are 12 years old and older. That is a fundamental public health principle of how you protect vulnerable people is you surround them with vaccinated people."
RELATED: I'm an Infectious Disease Expert and Warn You Don't Go Here
5
How to Stay Safe Out There
Follow Fauci's fundamentals and help end this pandemic, no matter where you live—get vaccinated ASAP; if you live in an area with low vaccination rates, wear an N95 face mask, don't travel, social distance, avoid large crowds, don't go indoors with people you're not sheltering with (especially in bars), practice good hand hygiene, and to protect your life and the lives of others, don't visit any of these 35 Places You're Most Likely to Catch COVID.
Alek Korab
Alek Korab is a Co-Founder and Managing Editor of the ETNT Health channel on Eat This, Not That!
Read more about Alek