Dr. Fauci Just Warned of New COVID Variant
And new variants could be in our future.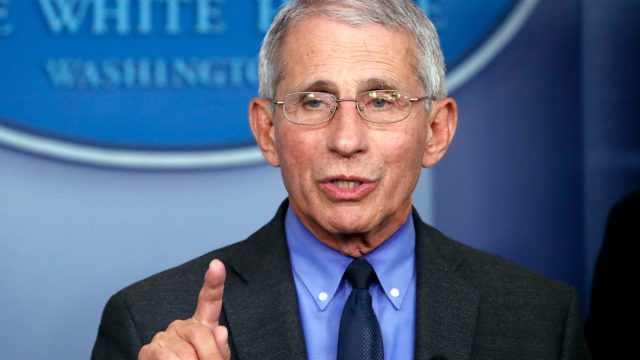 As infections, hospitalizations and deaths related to COVID-19 continue to decrease, many Americans are celebrating the end of the pandemic. However, Dr. Anthony Fauci, the chief medical advisor to the President and the director of the National Institute of Allergy and Infectious Diseases, warns that it isn't over yet. During an interview with Conversations on Health Care with hosts Mark Masselli and Margaret Flinter, Dr. Fauci discussed the Delta variant, quickly becoming dominant in the United States, and the potential for others to follow. Read on to hear what he had to say—and to ensure your health and the health of others, don't miss these Sure Signs You Have "Long" COVID and May Not Even Know It.
1
The Vaccines Works Well Against the Variants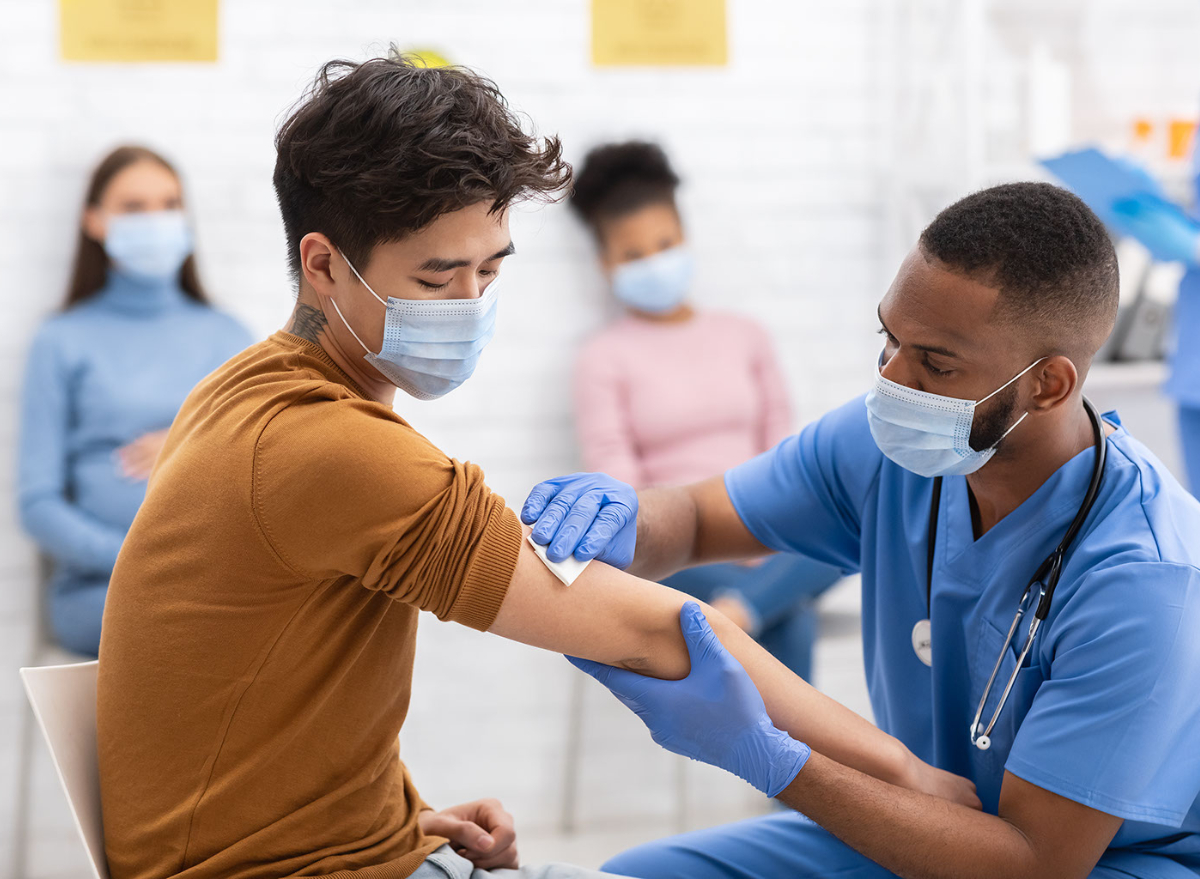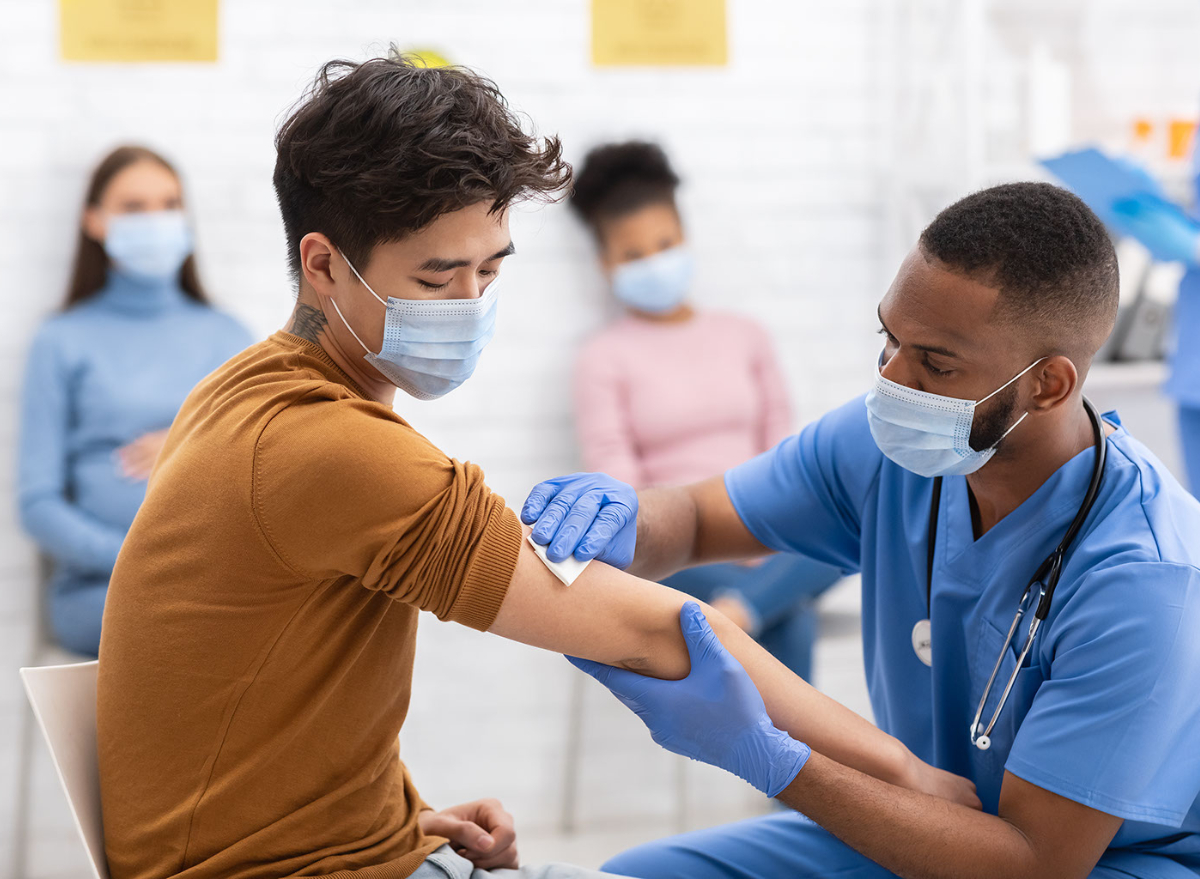 When asked about the Delta variant, which "is leading to spikes and hospitalizations in UK and Germany," Dr. Fauci confirmed that the vaccines available right now, "work quite well against the variants" including the B.1.617.2. "We know now from the study, from the Pfizer drug, at least that it's about 88% effective," he said. "So we're, we're in good shape with regard to the vaccines that we have." Keep reading for the dangers, however.
2
Other Variants Are Likely to Emerge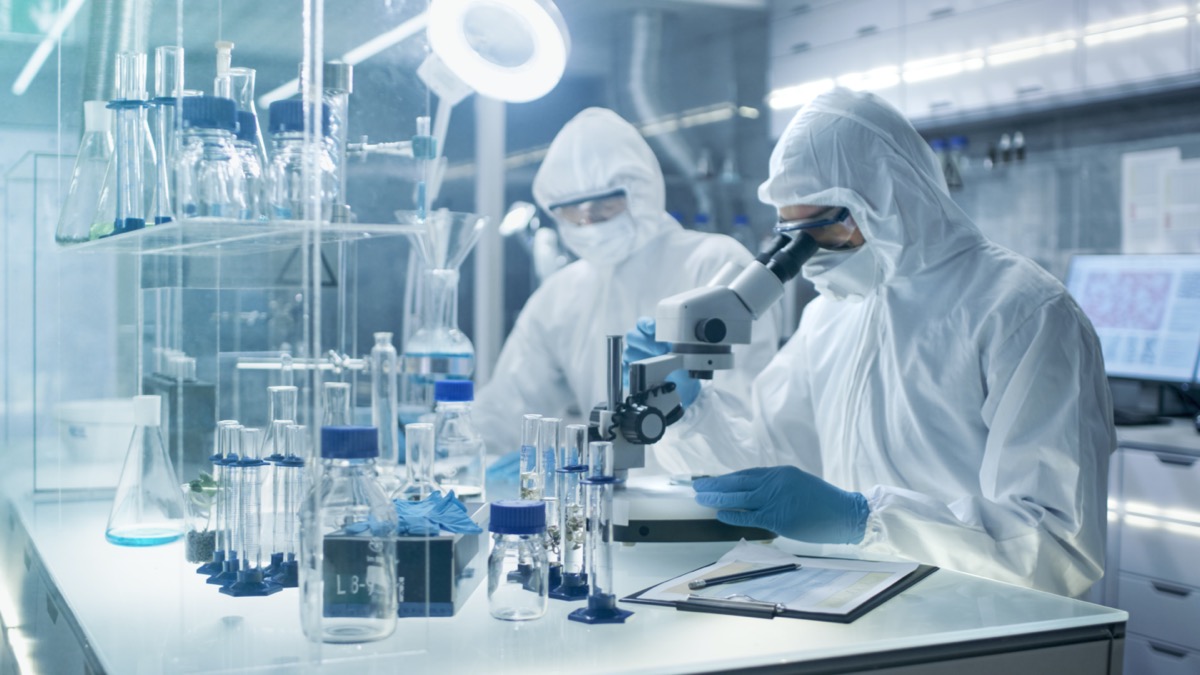 While the United States is quickly approaching the July 4 vaccination goal set by Joe Biden to have 70 percent of Americans with at least one shot, Fauci pointed out that for the pandemic to end, it "requires a global response" because "if we get the level of infection very low and we get the overwhelming majority of the population vaccinated in the United States and a large proportion of the rest of the world, particularly in the lower and middle income countries are not vaccinated, that is a sure fire way to generate additional new variants," he pointed out. "And we may not be so lucky the next time around that the variant that emerges is one that a vaccine is able to cover. It may be that it eludes the protection of the vaccine. So we've been fortunate thus far, but we can't count on being so fortunate forever, which means we've got to get the rest of the world vaccinated." 
RELATED: Signs You're Getting One of the "Most Deadly" Cancers
3
Childhood Vaccinations Are "Really, Really Good"
Fauci also revealed that the vaccine "works really very well" in the 12 to 15 age group. "We have clear cut data on that," he said. "Thus far, the safety profile looks really quite good. You'll always have a very rare adverse event. But if you look at the risk benefit of adverse events compared to the benefit of the vaccines overwhelmingly in favor of the vaccine." 
He also addressed the need to get a COVID-19 vaccine booster shot. "We will likely need a booster shot for durability of protection—not necessarily for the height of protection, because these vaccines work very well—but unlike like measles vaccine, which is essentially lifelong protection, we probably are not going to see that," he explained. He did reveal that it isn't clear when a booster will be needed, "whether it's going to be a year, a year and a half" but that "we likely will need a boost, whether it's going to be a regular boost or just maybe once every few years." 
RELATED: Everyday Habits That Age You Quicker, According to Science
5
Keep Protecting Yourself and Others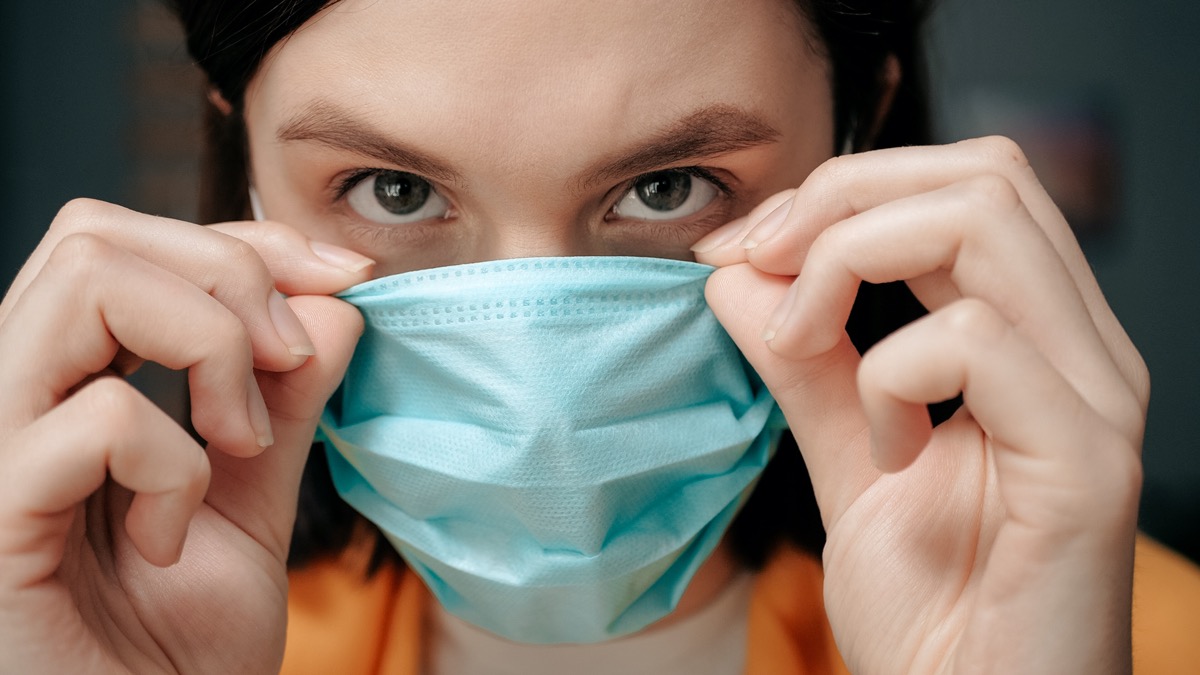 So follow Fauci's fundamentals and help end this pandemic, no matter where you live—wear a face mask that fits snugly and is double layered, don't travel, social distance, avoid large crowds, don't go indoors with people you're not sheltering with (especially in bars), practice good hand hygiene, get vaccinated when it becomes available to you, and to protect your life and the lives of others, don't visit any of these 35 Places You're Most Likely to Catch COVID.