Dr. Fauci Just Said When We'd Be Back to "Normal"
If all goes well, Spring 2022 is when we can feel free.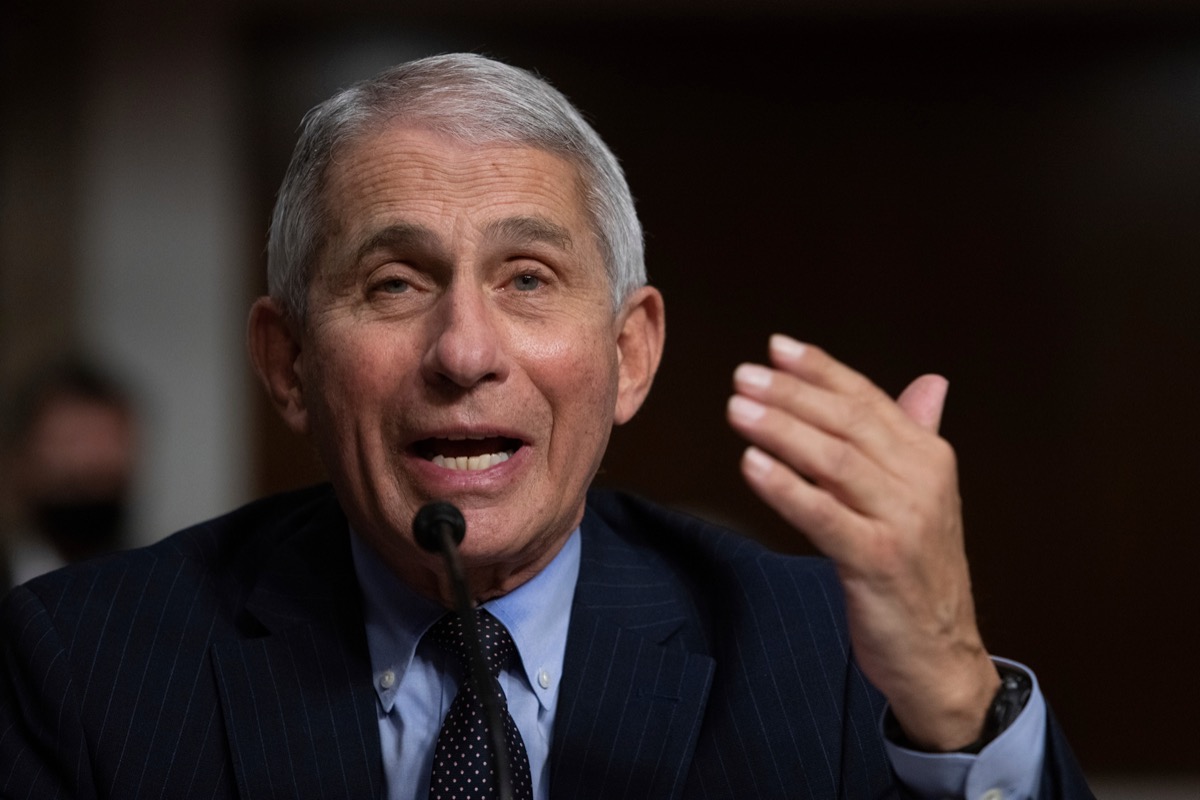 Dr. Anthony Fauci, the chief medical advisor to the President and the director of the National Institute of Allergy and Infectious Diseases, just predicted when we'd reach some kind of normality—to be able to go without too much worry to "restaurants, theaters, that kind of thing"—with one "big caveat." It all really depends on us. If we don't all get vaccinated, this thing will just keep going and going, with new variants threatening to develop every day. Read on for 4 important things Fauci predicted—and to ensure your health and the health of others, don't miss these Sure Signs You Have "Long" COVID and May Not Even Know It.
1
Dr. Fauci Said "Normality" May Come in the Spring of 2022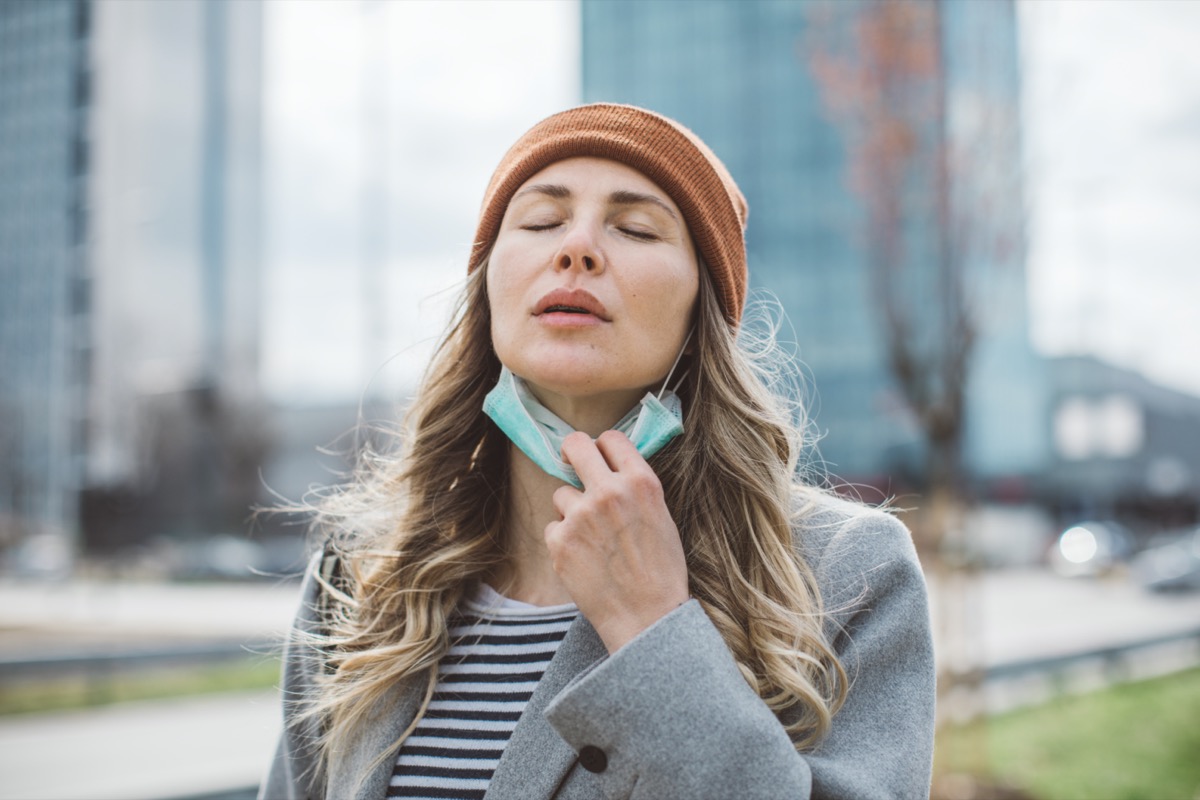 "Where are we in the arc of this?" asked NPR's Mary Louise Kelly. "It's going to depend totally on how effective we are in getting people vaccinated," said Fauci. "You can't have 90 million people who are eligible to be vaccinated who are not vaccinated and expect that you can make a good prediction about where we're going to be, because when you have people unvaccinated, to the extent that they are unvaccinated, you have the possibility of the virus continuing to circulate mutating, forming more variants, and getting us back into another situation, similar to, or worse than, Delta." He said we could get control of the pandemic by "fall" but corrected himself later that night on CNN: "As we get into the spring, we could start getting back to a degree of normality, namely reassuming the things that we were hoping we could do—restaurants, theaters, that kind of thing," Fauci told CNN's Anderson Cooper.
2
Dr. Fauci Said Here's How We Get Back to Normality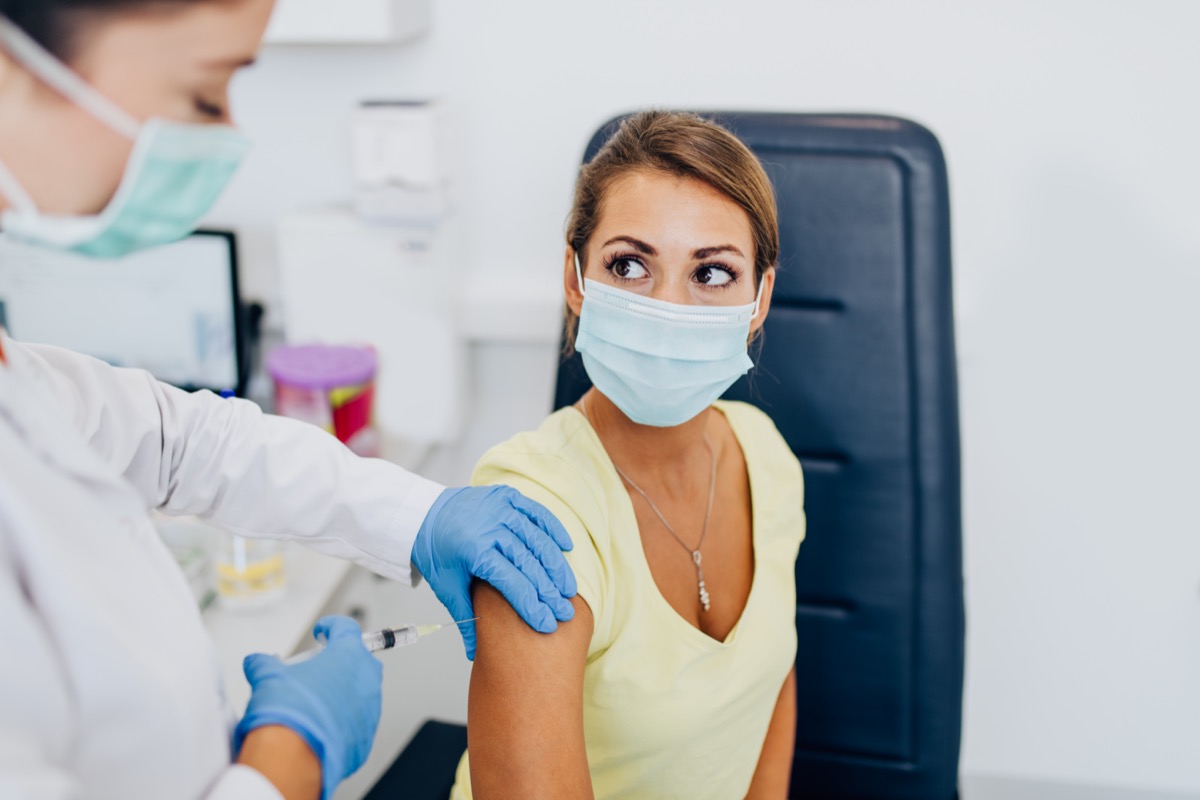 "To me," getting back to normality "means that you have either the overwhelming majority of the population vaccinated, those who have been infected will have cleared the virus, will have a degree of protection. And we are recommending that those people also get vaccinated because the degree of protection that you could induce in someone who's been infected, who has then recovered, and then vaccinated is an enormous increase in the degree of protection," said Dr. Fauci. "I think we can get a degree of overall blanket protection of the community that as we get into the early part of 2022, getting through the winter, which could be complicated by influenza, by respiratory syncytial virus, that as we get into the spring, we can start getting back to a degree of normality." There was one big caveat—read on.
RELATED: Virus Experts Say If You Live Here, You're in Danger
3
Dr. Fauci Said His Prediction Has One "Big Caveat"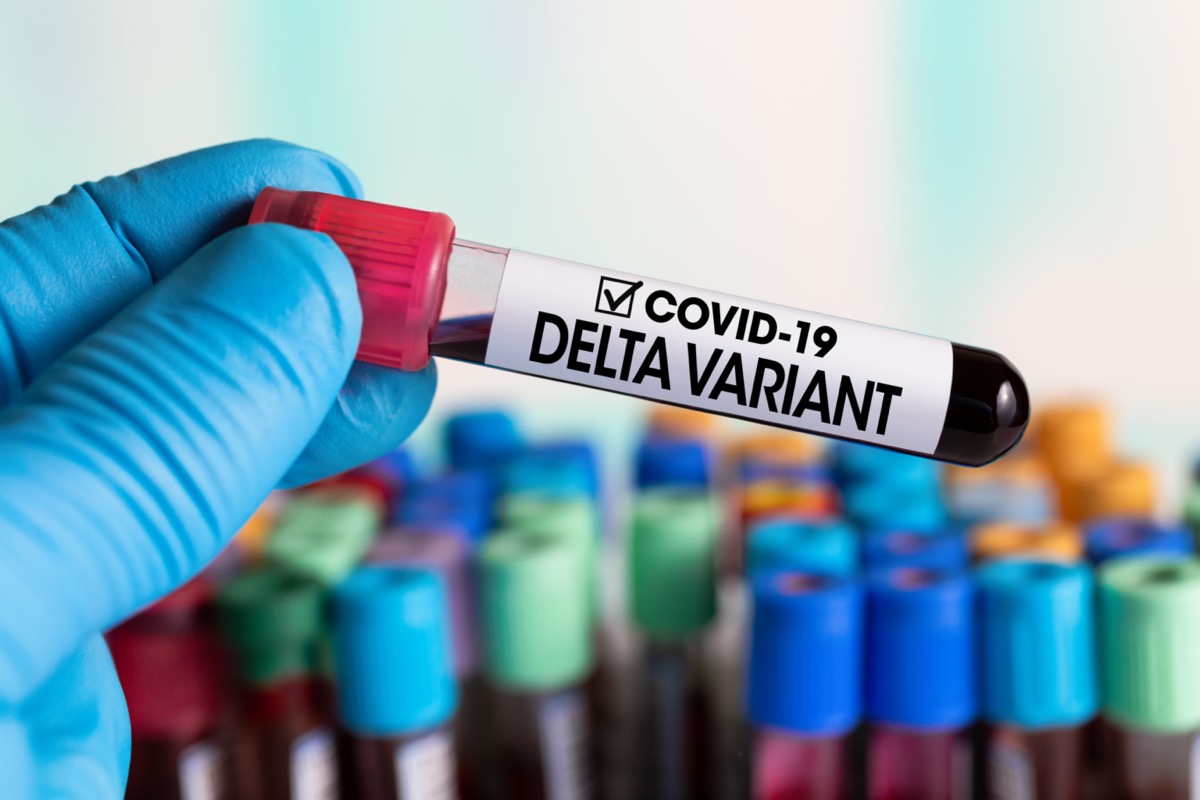 "There's a big caveat there," said Fauci of his prediction. "And listen, this is a very wild virus. We thought we were going to have that degree of freedom as we got into the 4th of July and the summer. And then along comes a sucker punch with the Delta variant, which is extraordinary in its capability of spreading from person to person. So we hope we'll be there at the timeframe that I mentioned correctly, being the spring of 2022, but there's no guarantee because it's up to us. If we keep lingering without getting those people vaccinated, that should be vaccinated. This thing could linger on leading to the development of another variant, which could complicate things. So it's within our power to get this under control."
RELATED: You'll Now Need a Vaccine to Enter Here
4
Dr. Fauci Said the Spring 2022 Prediction is "Up to Us"
Dr. Fauci also appeared on the Today Show this morning. "Over the past week, roughly a thousand Americans have died every day from the virus. We know that nationwide cases are up. In a lot of places, hospitalizations are up, as well. But here is the thing. As you know, roughly, I believe, 73% of the eligible population right now, they've gotten the shot, Dr. Fauci. Do you see a light at the end of the tunnel?" asked host Craig Melvin. "You know, I do, and it's going to totally be up to us," said Fauci. "If we get the overwhelming majority of those 80 to 90 million people who have not yet been vaccinated, who have been reluctant to get vaccinated or have not had the opportunity, I believe we can see light at the end of the tunnel. Where we reach a point where there's enough of a veil of protection over the community that you see a dramatic diminution, not only in cases, but in hospitalizations and ultimately, of course, in deaths." When? "You know, it's going to depend on us. It really is. It's in our hands. Our fate is in our own hands. It probably will be, you know, I've said a couple of times if we do it right and get through the winter, I hope as we get to the spring of 2022, we'll get there. I hope so. It's up to us."
RELATED: President Biden Has This Message for 90 Million Americans
5
How to Stay Safe Out There
Follow Fauci's fundamentals and help end this pandemic, no matter where you live—get vaccinated ASAP; if you live in an area with low vaccination rates, wear an N95 face mask, don't travel, social distance, avoid large crowds, don't go indoors with people you're not sheltering with (especially in bars), practice good hand hygiene, and to protect your life and the lives of others, don't visit any of these 35 Places You're Most Likely to Catch COVID.6254a4d1642c605c54bf1cab17d50f1e
Alek Korab
Alek Korab is a Co-Founder and Managing Editor of the ETNT Health channel on Eat This, Not That!
Read more about Alek