Dr. Fauci Just Warned of Surge in These States
"Right now, we've seen a disparate surge in this country," said Dr. Fauci.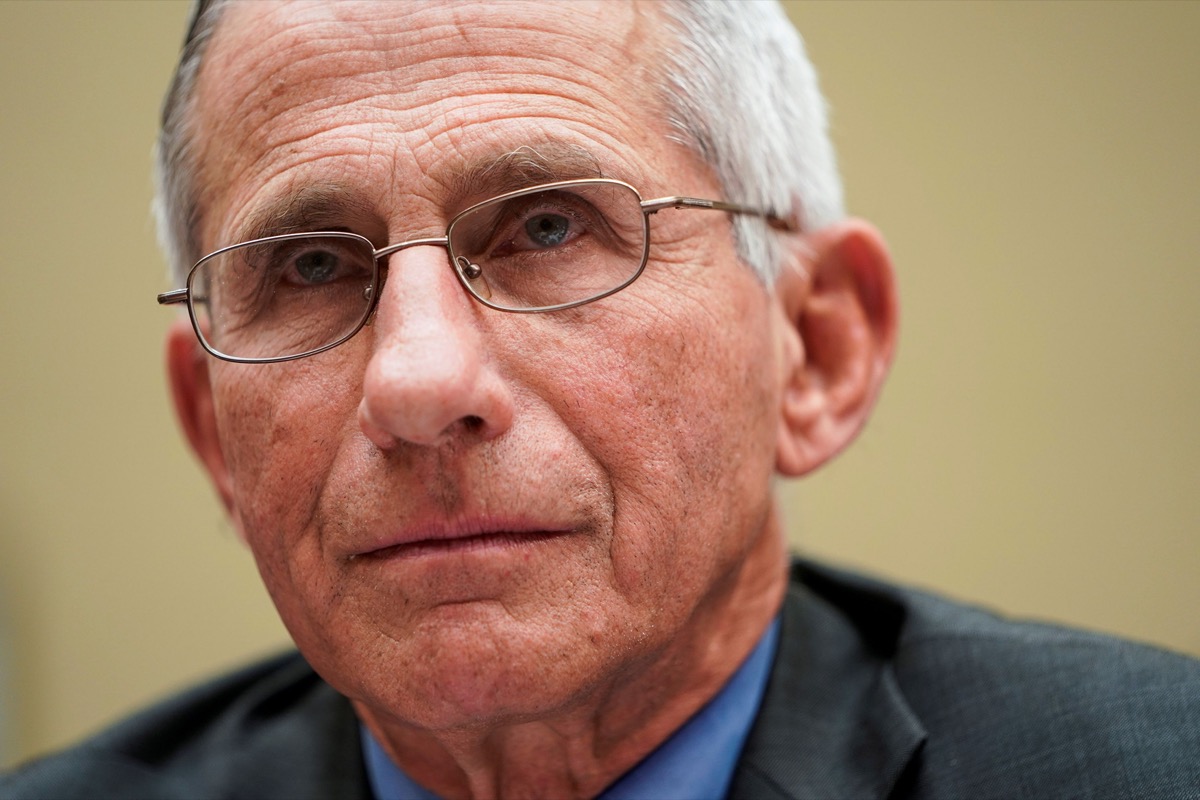 COVID cases may reach more than one million a day in America, peaking in only a few states while it surges in others. Where exactly will the Omicron variant spread most next? Dr. Anthony Fauci, the chief medical advisor to the President and the director of the National Institute of Allergy and Infectious Diseases, spoke with Yahoo Finance's Anjalee Khemlani about the recent surge in omicron cases within the U.S. Read on for his warnings—and to ensure your health and the health of others, don't miss these Sure Signs You've Already Had COVID.
1
Dr. Fauci Said COVID Will Rise in These States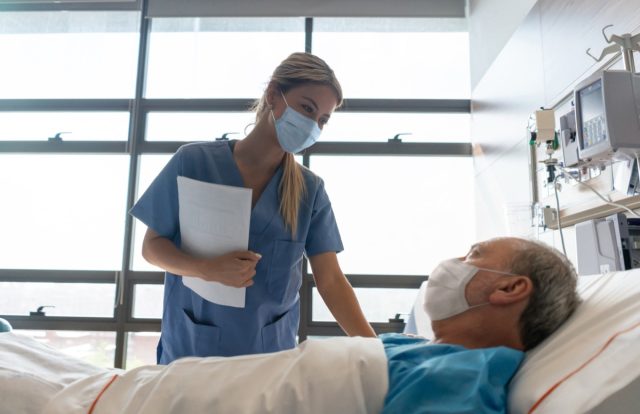 "Right now, we've seen a disparate surge in this country," said Dr. Fauci. "We've seen its surge in the big cities like New York and Chicago, Los Angeles, places like that. And even in New York, it's already peaked and started coming down. The areas in the South that have not yet been hit as badly, we'll see a gradual increase and we'll reach their peak later than the peaks that we're seeing in the big cities like New York. So I think ultimately it's gonna spread throughout the entire country for the simple reason: It's a very, very transmissible virus."
2
Dr Fauci Warned: Don't Get Complacent
"Hopefully the impact will not be as severe as we've seen with Delta," said Dr. Fauci. "But remember, one of the reasons why we can't be complacent about the concept that it is inherently less severe is that the sheer volume of numbers of people that are getting infected with honor crime, because if it's high degree of transmissibility might supersede and obviate the lesser degree of severity. So let me give you an example. If a virus infects 50 people and 10% of them are severe, that's five severe people, but if another virus infects 500 people and is only 1% severe, even though it's 10 times less severe than the other virus, you still have a lot more people severely involved. So we've gotta be careful that we don't get complacent about a virus that inherently is less severe, but quantitatively, just so many more infections."
3
Dr. Fauci Said Multiple Variants Caught Us By Surprise
"Virtually everyone thought that when we had a vaccine as effective and safe as the vaccines we'd have, now that we would get enough people vaccinated that we would handle the variant that we would dealing with," said Dr. Fauci. "And that we would have a demotion of infection, not only in the United States, but hopefully if we were able to get vaccines to the lower middle income countries, that we could also essentially get our arms around as it were the pandemic globally. The things that were not anticipated was the extraordinary capability of having multiple sequential waves of new variants."
4
Dr. Fauci Said Free Tests are Here for You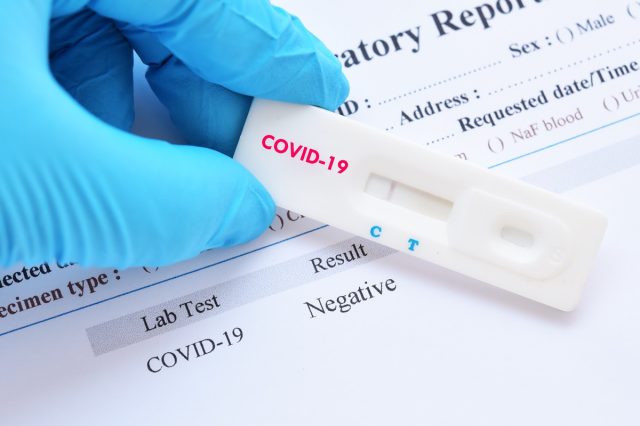 The government's website to get your free at-home COVID tests is now live, "the beginning of the distribution of a half a billion tests, free followed soon thereafter with another half a billion for a total of a billion tests," said Dr. Fauci. "So there's also gonna be about 20,000 testing centers….it's never going to be perfect. Nothing is perfect when you're dealing with such a formidable challenge as we are right now, but a real attempt has been made to address the equity problem in every aspect of this pandemic."
5
Dr. Fauci Said This About a Fourth Booster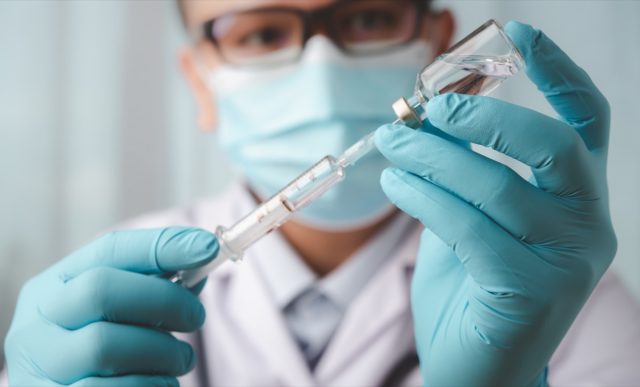 "If you get breakthrough infections, which we are seeing with Omicron, with the vaccine and the third dose … and you're either asymptomatic or minimally symptomatic, you may not need a fourth shot," Fauci said. "It's entirely conceivable that we might. But I think before we rush to a fourth dose, I would be careful to see what the result of the third dose is," Fauci said. The case may be different for the immunocompromised, "But for the rest of the generally normal population, I think it's important for us to see what the durability of third dose of an mRNA and the second dose of J&J is," Fauci said.6254a4d1642c605c54bf1cab17d50f1e
6
How to Stay Safe Out There
Follow the public health fundamentals and help end this pandemic, no matter where you live—get vaccinated or boosted ASAP; if you live in an area with low vaccination rates, wear an N95 face mask, don't travel, social distance, avoid large crowds, don't go indoors with people you're not sheltering with (especially in bars), practice good hand hygiene, and to protect your life and the lives of others, don't visit any of these 35 Places You're Most Likely to Catch COVID.
Alek Korab
Alek Korab is a Co-Founder and Managing Editor of the ETNT Health channel on Eat This, Not That!
Read more about Alek