Dr. Fauci Just Issued New Omicron Warning
Here's "the reason why it will challenge our health system."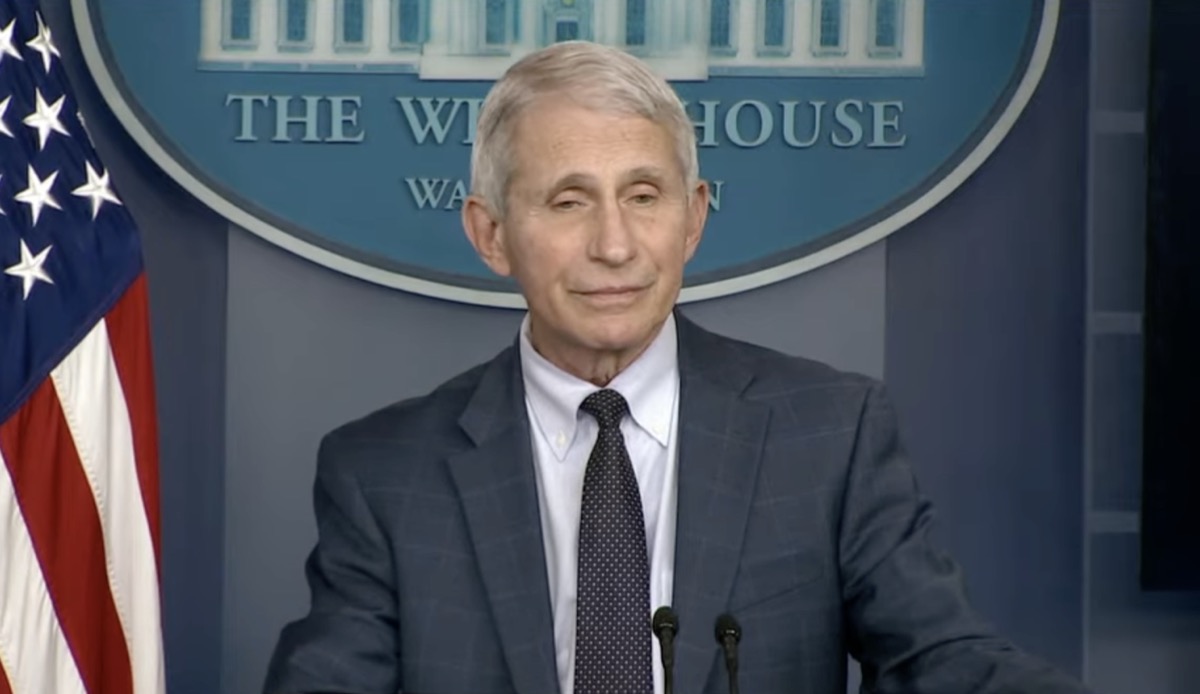 The alarm bells are getting louder. "It's hard to process what's actually happening right now, which is, most people are going to get COVID," Dr. Janet Woodcock, the acting commissioner of the Food and Drug Administration, said yesterday before the Senate. "What we need to do is make sure the hospitals can still function, transportation, you know, other essential services are not disrupted while this happens," she said of mitigation measures. So how can you avoid COVID now? Dr. Anthony Fauci, the chief medical advisor to the President and the director of the National Institute of Allergy and Infectious Diseases, spoke with J. Stephen Morrison, senior vice president of the Center for Strategic and International Studies. Read on for 5 life-saving tips—and to ensure your health and the health of others, don't miss these Sure Signs You've Already Had COVID.
1
Dr. Fauci Warned Omicron "Will Ultimately Find Just About Everybody"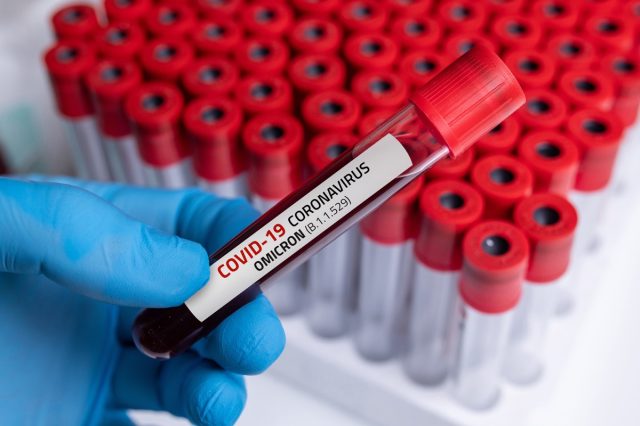 Dr. Fauci was asked if we have entered a "new phase" and that there may be a wall of immunity that brings a silver lining? "I believe we have, but we're not there yet," said Dr. Fauci. "And let me explain what I mean, I think in many respects Omicron, with its extraordinary, unprecedented degree of efficiency of transmissibility, will ultimately find just about everybody. Those who have been vaccinated and vaccinated and boosted would get exposed. Some—maybe a lot of them—will get infected, but will very likely, with some exceptions, do reasonably well in the sense of not having hospitalization and death. Unfortunately, those who are still unvaccinated are going to get the brunt of the severe aspect of this and although it is less severe on a case by case basis, when you quantitatively have so many people who are infected a fraction of them, even if it's a small fraction are going to get seriously ill and are gonna die."
"And that's the reason why it will challenge our health system."
2
Dr. Fauci Warned We Will Not Likely Eliminate COVID and Here's What "Learning to Live With It" Means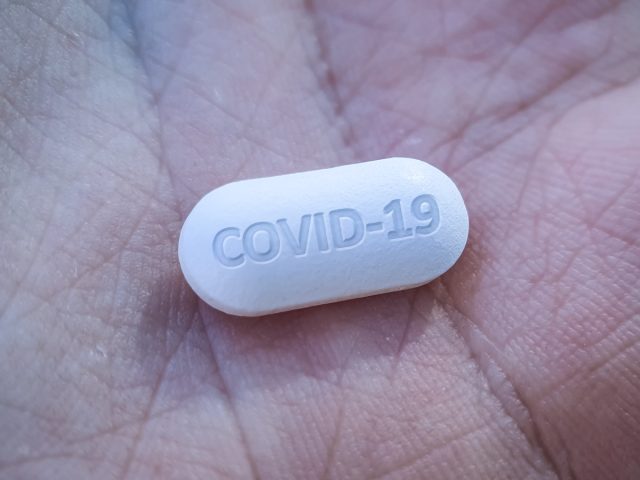 "Having said that," said Dr. Fauci, "you go from pandemic to deceleration, to control, to elimination, to eradication. And if you work your way up from the bottom up, there's no way we're gonna eradicate this. We've only done it with one infection and that's smallpox. It's…not likely that we're gonna eliminate it because a, it has a high degree of transmissibility; b, variants arise. And c, there are so many people that are unvaccinated, and we eliminated polio because we got almost everybody vaccinated. We eliminated measles because almost everybody was vaccinated. So what's the box that we're all looking at? Now that box is Control. Mainly getting the level of infection that causes severe disease low enough that we can incorporate this infection. Some people have said 'learning to live with it'—that I believe we are possibly approaching that. Now, the reason I say 'possibly' is that we still now have close to a million infections a day. We have 150,000 people in the hospital and over 1,200 to 1,300 die. So we are not at a point where this is an acceptable 'let's live with it now,' but I believe we will get there as Omicron goes up and comes down. I do hope that we will see a situation where there be enough protection in community enough drugs available so that when someone does get infected and is in a high risk group, it would be very easy to treat that person be that with Paxlovid or a monoclonal antibody or whatever the drugs are that we have a combination of good basic background immunity together with the ability to treat someone who is at risk when we get there, there's that transition—and we may be on the threshold of that right now."
3
Dr. Fauci Said We All Agree: We Want This to Be Over. So Get Vaccinated and Boosted
"Even people with diverse and sometimes conflicting viewpoints on things, we cannot let this virus dominate our lives much longer. We've gotta get into a situation where we get enough people protected either from vaccination or boosters, and whether that's gonna be a regular boost or the next boost will be the one that keeps us going with a big duration, we don't know that, we don't know that the answer to that is, but we've gotta get to the point where all of us are gonna get our lives back and not be dominated by this, and always looking over our shoulder. And I believe that that's what everybody's talking about, a transition and the sooner the better, we get there, but there are some things we can do. And this is where we may differ with some people. The easiest way to get there is to do the kinds of things we've been talking about is to get people vaccinated, get people boosted. Because if you look at the things we worry about the hospitalizations and the deaths that if you care, and the data were very clear."
4
Dr. Fauci Had This Warning for Unvaccinated People
"If you are unvaccinated, you have a 10 times greater chance of getting infected, a 17 times greater chance of getting hospitalized and a 20 times greater chance of dying. ….I would hope that they look at what's going on and say, why don't we all pull together to end this thing? That's the only message I have."
5
How to Stay Safe Out There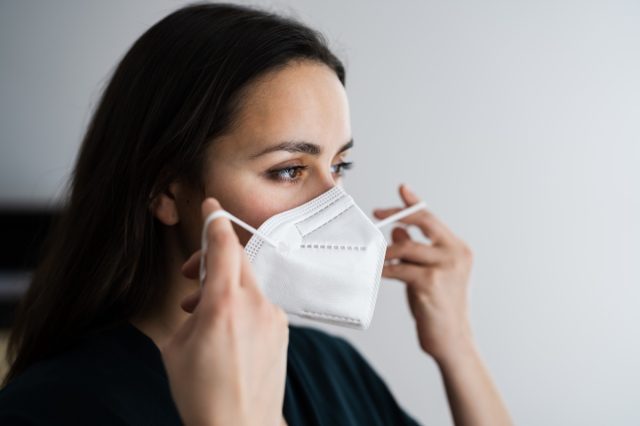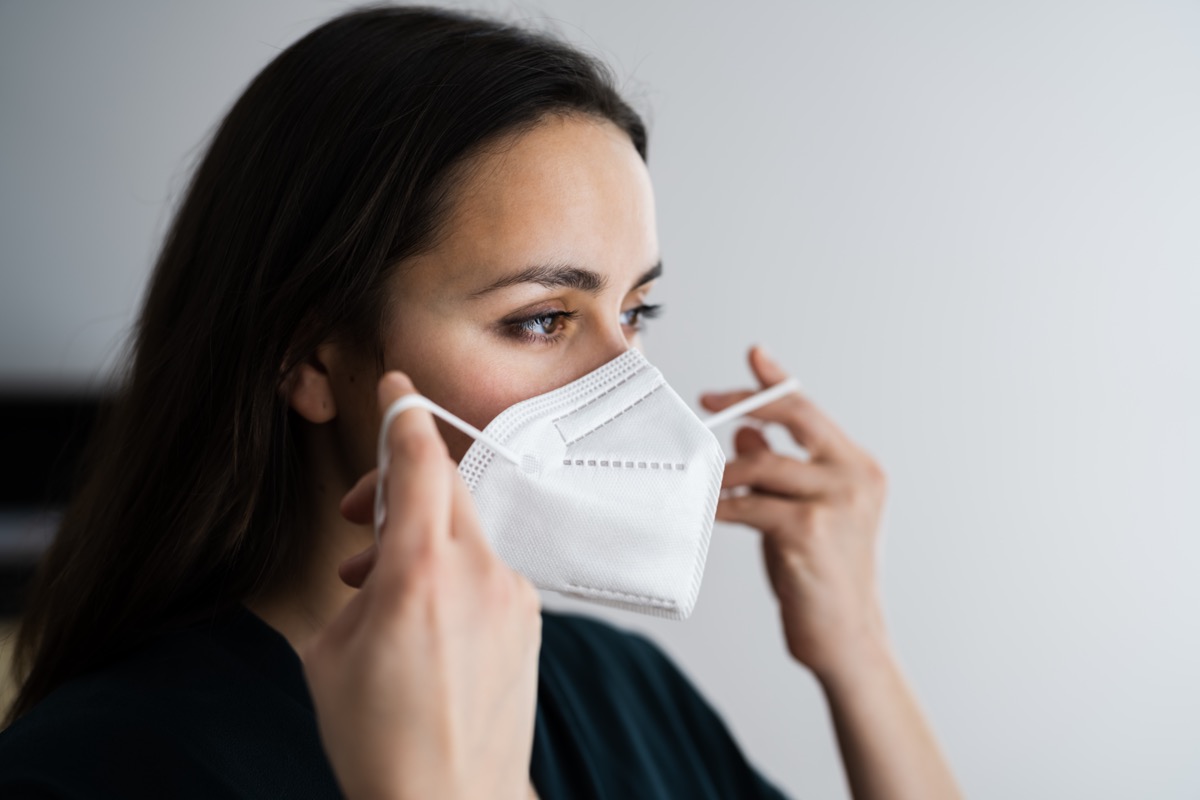 Follow the public health fundamentals and help end this pandemic, no matter where you live—get vaccinated or boosted ASAP; if you live in an area with low vaccination rates, wear an N95 face mask, don't travel, social distance, avoid large crowds, don't go indoors with people you're not sheltering with (especially in bars), practice good hand hygiene, and to protect your life and the lives of others, don't visit any of these 35 Places You're Most Likely to Catch COVID.6254a4d1642c605c54bf1cab17d50f1e
Alek Korab
Alek Korab is a Co-Founder and Managing Editor of the ETNT Health channel on Eat This, Not That!
Read more about Alek