Dr. Fauci Says This is Why to Worry About COVID Now
"When you say 'less severe' then you're still gonna get a lot of people who are gonna get sick and be in the hospital."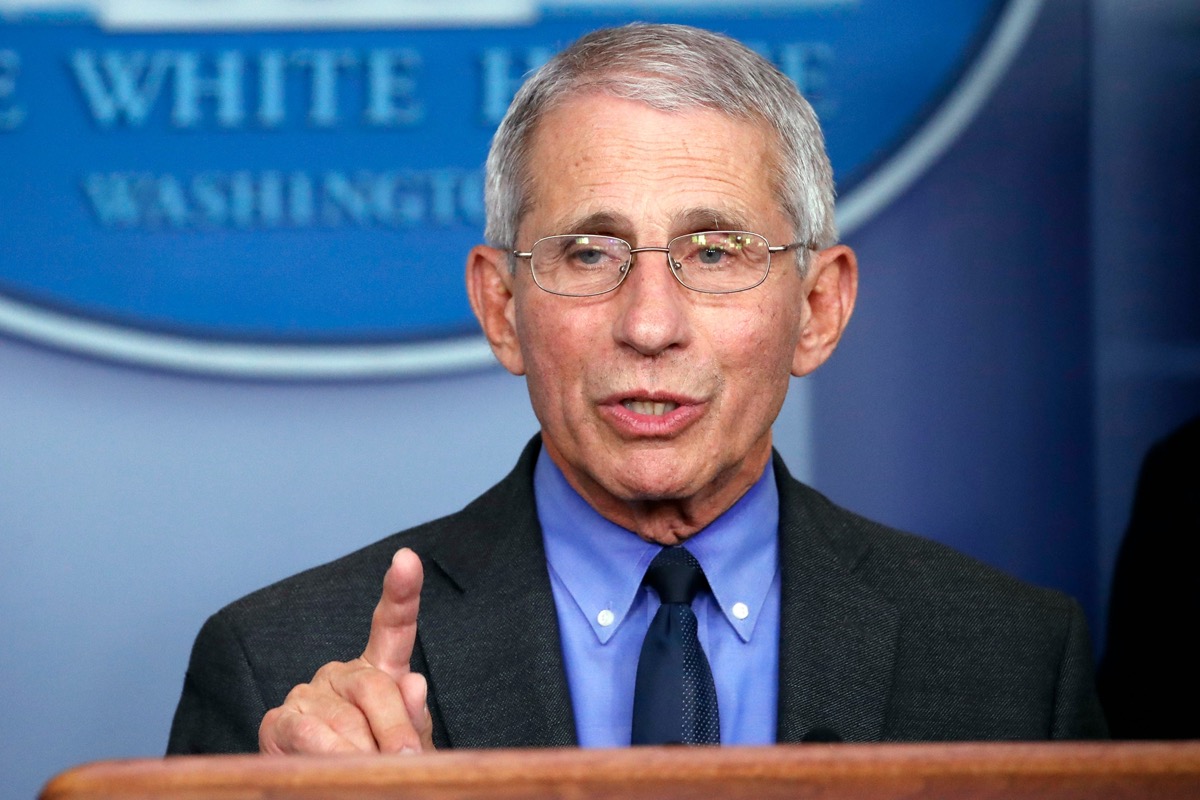 The Omicron variant of the coronavirus is now the most dominant in the United States, as experts say they've never seen a variant so transmissible. How can you stay safe, especially during the holiday season? A few hours before President Biden was set to address the nation about Omicron, Dr. Anthony Fauci, the chief medical advisor to the President and the director of the National Institute of Allergy and Infectious Diseases, appeared on CNN's New Day with guidance about what to expect next, and how you can stay safe. Read on for all 5 pieces of life-saving advice—and to ensure your health and the health of others, don't miss these Sure Signs You've Already Had COVID.
1
Dr. Fauci Said This is How Often We Should be Testing Ourselves, Out of Precaution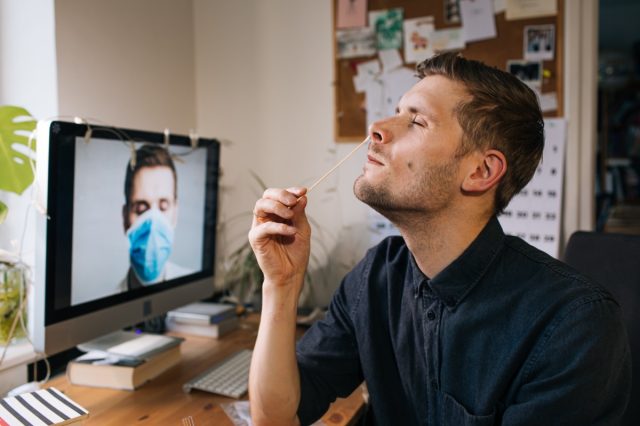 How often should you be testing yourself? "It really depends on the situation you're in," said Dr. Fauci. "For example, if you are going to be going to a function of dinner, and your vaccinated hopefully and boosted, but you want to go the extra step, the extra mile, to make sure that the people that you are in a setting with, hopefully all of whom are vaccinated and boosted, you want to go that extra step you should do that [and get tested]. Many families are doing that. When people, for example, come in from out of town, even though they are boosted, before they get together in the home to get one of those rapid tests that you can get, literally the result in 15 minutes or less. Also, if you're in a situation where you may have been exposed to someone, you might want to get tested a few days later."6254a4d1642c605c54bf1cab17d50f1e
2
Dr. Fauci Said Free Tests are Coming—but Even More Important is Getting Vaccinated and Boosted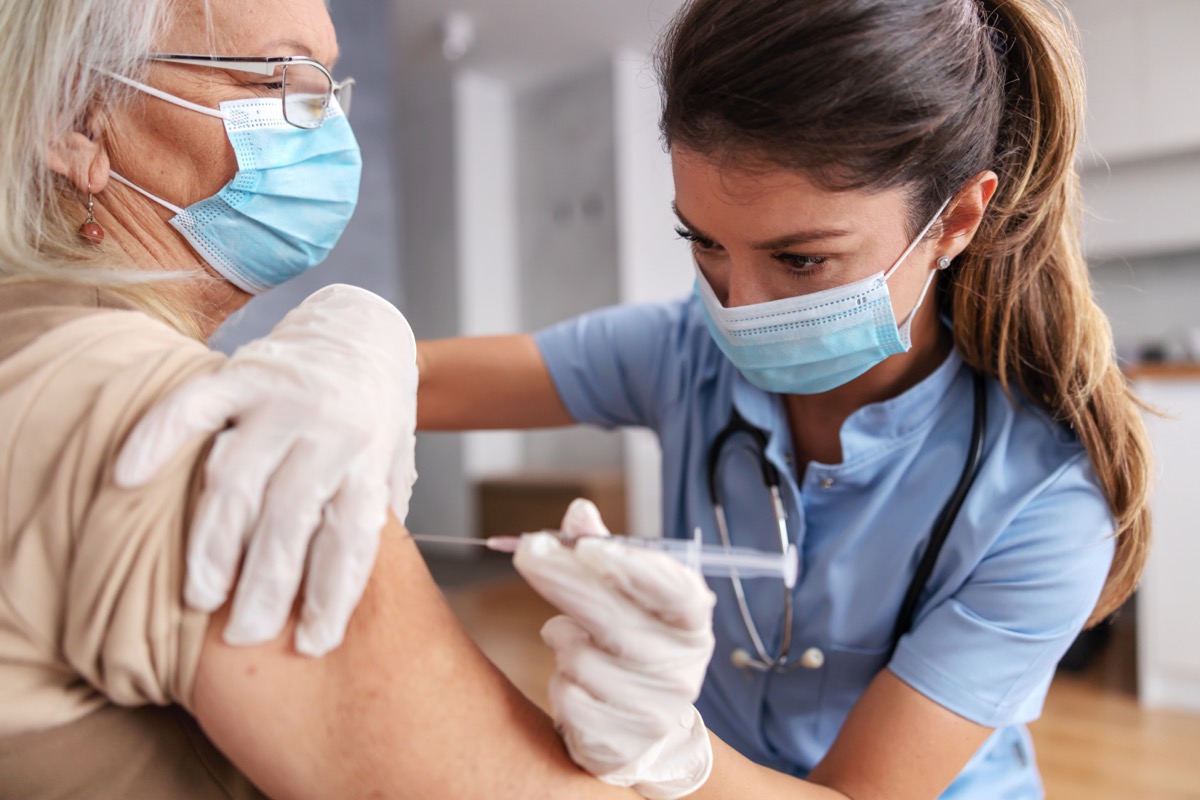 "Testing is important, as is masking," said Dr. Fauci, "but the real important thing that people need to do is to get vaccinated. And if you are vaccinated fully, to get boosted. That's the main front line of protection. Testing is an important supplement to that." In the past, he admitted, there weren't enough tests to go around but "part of the President's program… is to dramatically increase the availability of testing with putting up about 20,000 testing sites with getting a half a billion tests very quickly, literally within the next few days, and then have a situation where you can get anywhere from 200 million to a half a billion tests per month. So we will be able to very soon have all the tests that people need."
3
Dr. Fauci Said We Need to Be Concerned With Hospitalizations and Deaths
"We do get the sense that there's going to be a shift in focus from number of cases," to the number of "infections to severity of infections. Why is that important?" asked the host. "Well, it's important because you can get maybe a little bit of a misrepresentation of the severity and the impact," said Dr. Fauci, "if you have a situation where there are infections, particularly breakthrough infections, which there will be. We know that we've seen that with Delta. We'll likely see more of it with Omicron because it's extraordinary capability of transmitting from person to person. But if you get infection at a higher rate, but the lack of impact on severity might be important. So if you really wanna look at the true impact on society, it's much more important to see who gets sick and who doesn't, who requires hospitalization or doesn't….If you have a lot of infections and less severity, it's much more important to focus on hospitalizations."
4
Dr. Fauci Said Here's How to Stay Safe This Holiday Season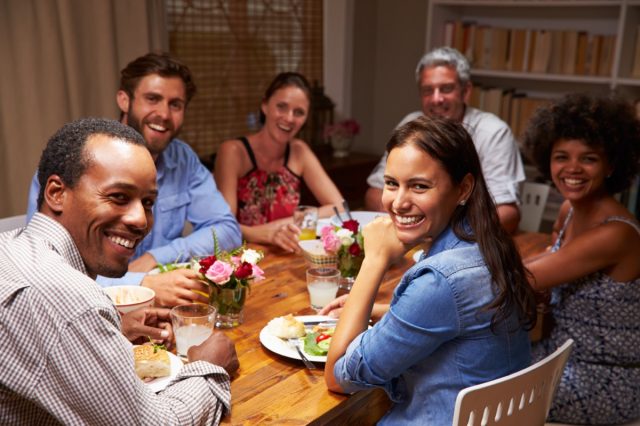 Dr. Fauci said he's still OK with people gathering after traveling "if people are vaccinated and boosted and do the things that I said, you want to be prudent and always be extra special careful because you're dealing with an unprecedented situation of a virus that has an extraordinary capability of transmitting," he said. "For example, when you travel to see relatives who are vaccinated and boosted, that you don't get into a situation where you go to an airport, you don't have a mask on you're in an indoor congregate setting. That's what I mean about being careful. But when you are in the home with vaccinated and boosted people, you could feel comfortable in your holiday celebration."
5
Dr. Fauci Said it's "Important You Don't Get Infected" Even if You've Heared Omicron May be "Less Severe"
"I advise against that," said Dr. Fauci about thinking Omicron won't be that bad, "because even though it may be, and I think it might be actually knowing from what we're seeing in South Africa, it might turn out to be overall Omicron being somewhat less severe, everything is relative. When you say 'less severe' then you're still gonna get a lot of people who are gonna get sick and be in the hospital. There may be less relatively speaking than with other variants, but that doesn't mean that you're completely exempt from getting serious illness. So it is ill advised to be cavalier about it and say, 'Well, who cares if I get infected?' Not only for your own health and those around you for your communal responsibility of not wanting to be a vehicle to spread it to someone else. So there's a lot of considerations that argue against feeling 'Well, who cares if I get infected.' It's important that you don't get infected."
6
How to Stay Safe Out There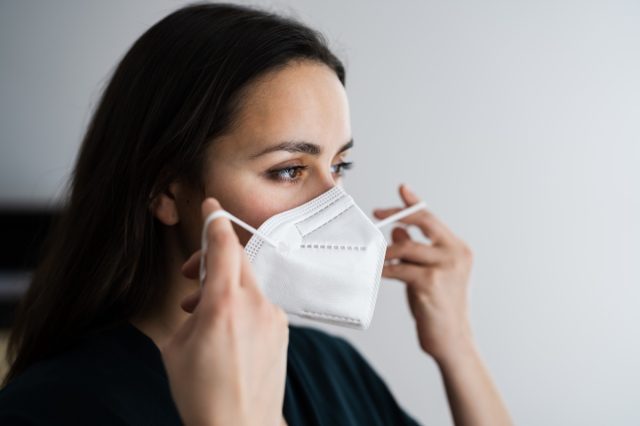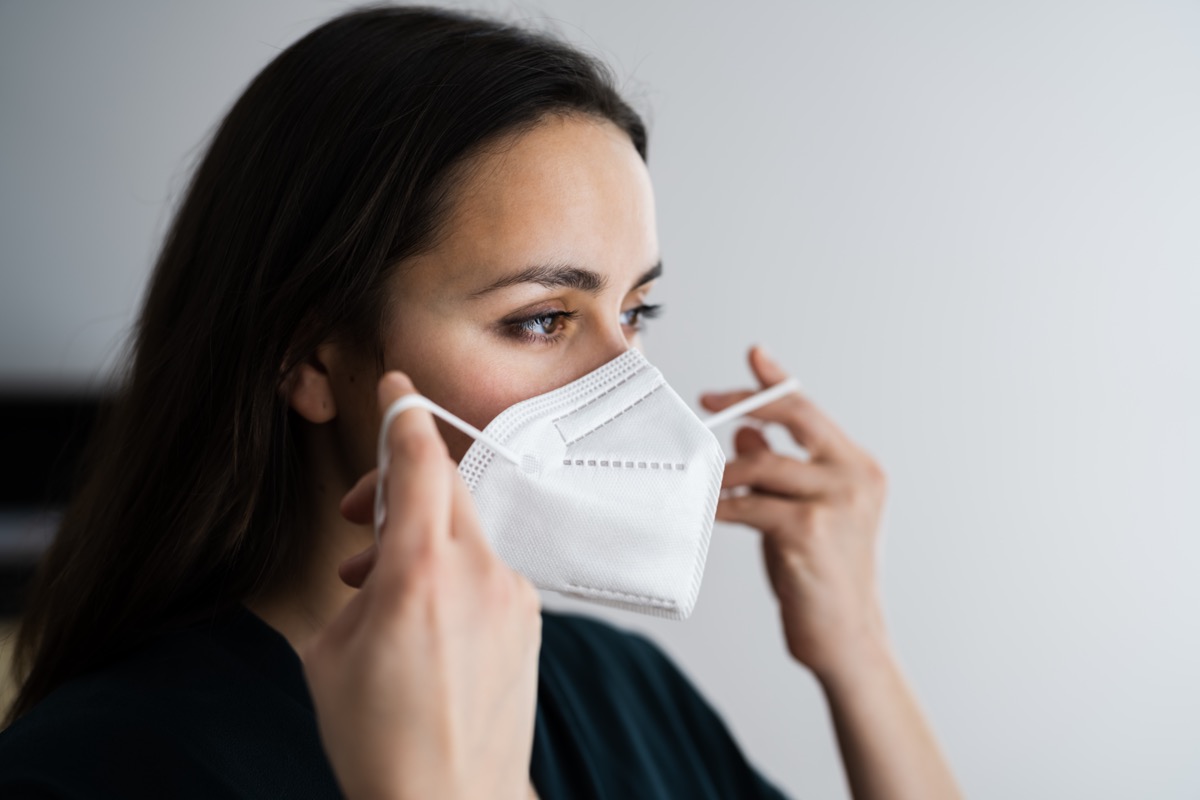 Follow the public health fundamentals and help end this pandemic, no matter where you live—get vaccinated or boosted ASAP; if you live in an area with low vaccination rates, wear an N95 face mask, don't travel, social distance, avoid large crowds, don't go indoors with people you're not sheltering with (especially in bars), practice good hand hygiene, and to protect your life and the lives of others, don't visit any of these 35 Places You're Most Likely to Catch COVID.
Alek Korab
Alek Korab is a Co-Founder and Managing Editor of the ETNT Health channel on Eat This, Not That!
Read more
More content from
ETNT Health