Dr. Fauci Just Warned of "Increase in Cases" in Next Weeks
Here's what Dr. Fauci thinks of the new BA.2 variant.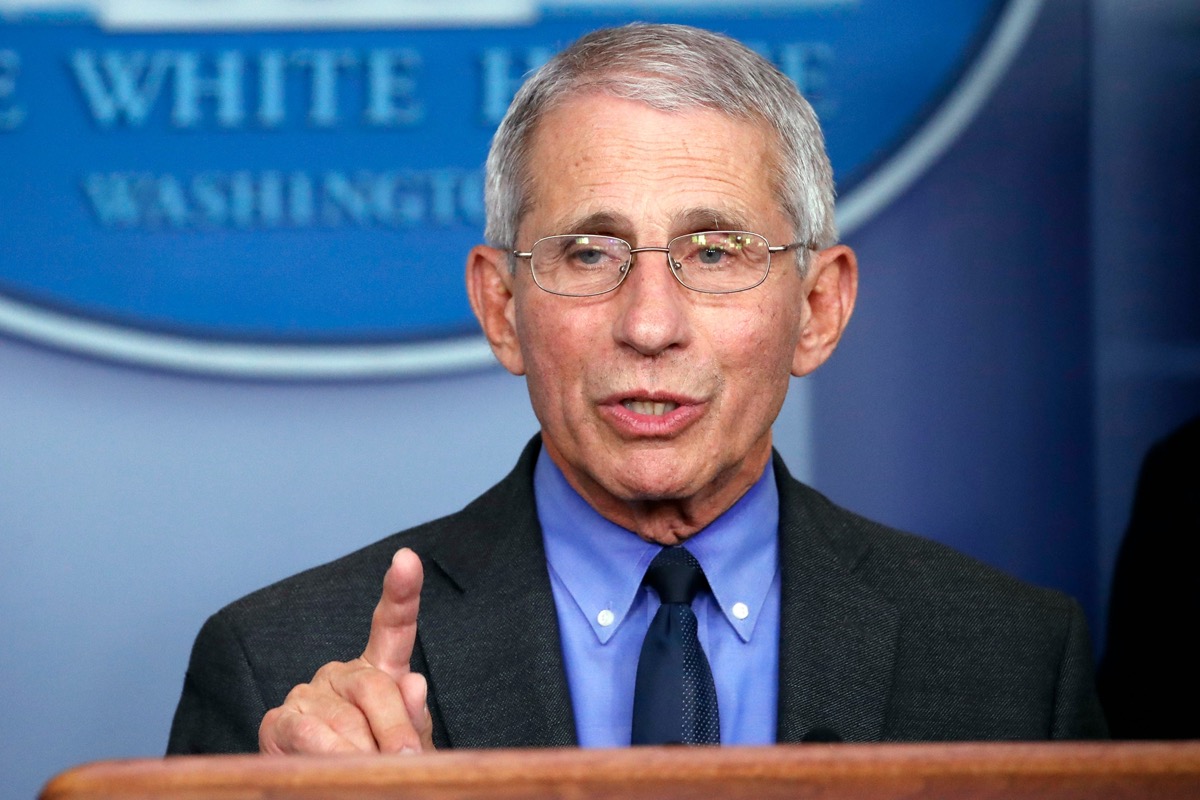 Dr. Anthony Fauci, the nation's leading infectious disease expert,  is warning of an uptick in COVID-19 cases, thanks to the BA.2 Omicron variant currently tearing across the UK and Europe. "I would not be surprised if in the next few weeks, we do see an uptick in cases," Dr. Fauci tells PBS. "The really important issue is that, will that be manifested in an increase in severe disease that would lead to hospitalization? Because you can expect that, when you open up, as we're doing with pulling back on the masking indoors, that you're going to see an increase in cases, hopefully that the degree of vaccination immunity and immunity associated with prior infection will protect us from getting any severity of disease of any significance." Here is what Dr. Fauci expects will happen next with the pandemic. Read on—and to ensure your health and the health of others, don't miss these Sure Signs You've Already Had COVID.
1
Is It Safe To Relax COVID-19 Pandemic Rules?
"Hopefully, as we get more people vaccinated and boosted — I mean, we have a ways to go. We have still only about 67 percent or so of the total population vaccinated and about 70 percent or so of the adults vaccinated. We only have 50 percent of the people who are eligible to be boosted have gotten boosted. So there are still things that we can do to mitigate what might be another blip, if not maybe a blip, then maybe even a mini-surge, as we have more and more situations where we're pulling back on masking."
2
Are We Heading For Any Kind of Normality?
"I know that we have been talking about this for a long time. But if we want to continue this, as I call it, tiptoeing back to normality, we want to make sure that we do everything within our power to prevent the kinds of things that will set us back. I think, psychologically, the country is just not ready to get set back again. But there are things that we can do to prevent that, and that's the reason why we continue to stress the importance of vaccination and boosting when you are vaccinated."
3
What's the Difference Between BA.2 and Omicron?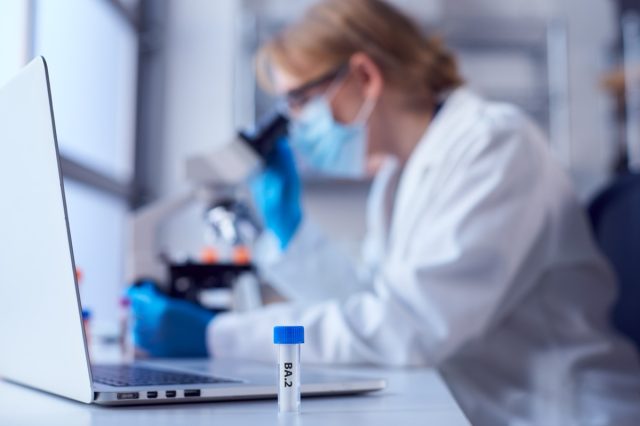 "It has one very important difference, and then a lot of similarities with the standard Omicron. The difference is that it has a slight to moderate transmission advantage. Namely, it is more transmissible. The thing about it that's the same, it doesn't appear to be any more severe, and it doesn't seem to evade immune responses either induced by the vaccine or by prior infection. So, the one critical difference is that increased transmissibility."
4
Will People Over 65 Get Another Booster Shot?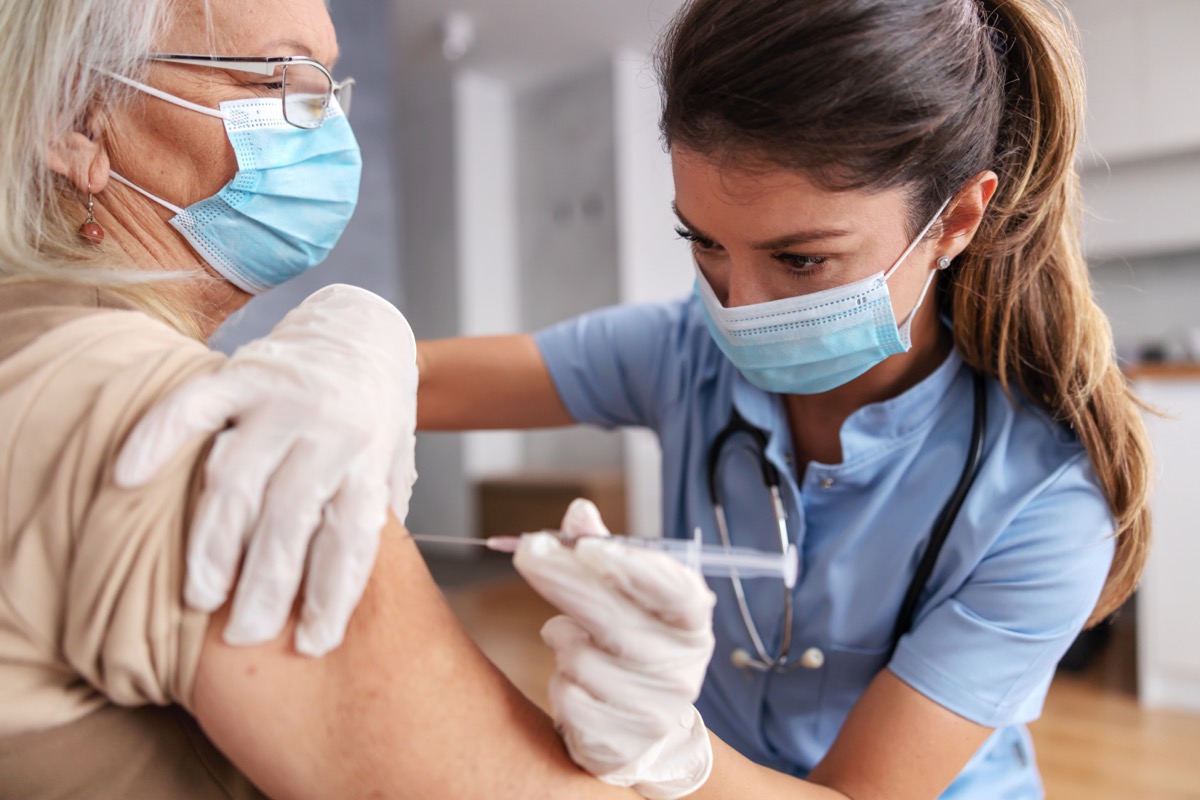 "I think that's certainly conceivable, much more so among the elderly than I think the general population. The most important thing that we need to do, that we always do is look at the data. And in order for that to be authorized on an emergency basis for anyone, the FDA would have to carefully examine the data and take a look at, is the risk-benefit in favor of the benefit of doing that? But I would not be surprised that, at least among some set of people, particularly the elderly, that, within a reasonable period of time — can't tell exactly when — we will need to boost those people."6254a4d1642c605c54bf1cab17d50f1e
5
Another $22 Billion Is Needed To Fight COVID-19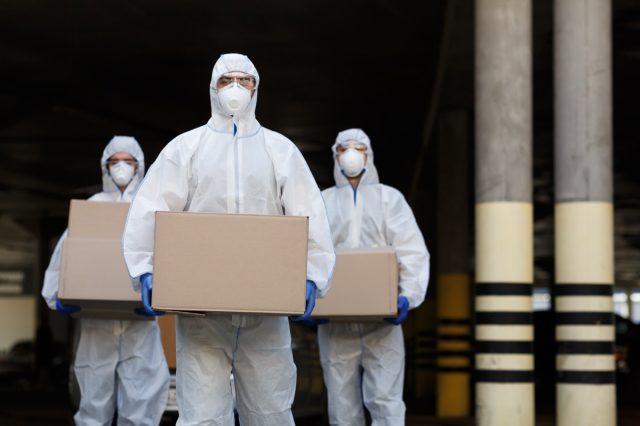 "The money that has been allocated has been well-spent. And we have had a lot of very important successes with that — resources with regard to the vaccinations, the drugs, the tests, all the things that have actually worked well. But we are running out of money. This is not make-believe. I mean, when we look at the things we have already started that we need to complete, the talk about whether or not we will need a boost and what kind of boost, what about the issue of coronavirus vaccines that will protect us from what might be the next iteration? So this is reality. We are running out of money. And if we don't get money reasonably soon, there are things that we were hoping we would continue that we're going have to stop, and there are things we were hopefully able to initiate that we will not be able to initiate. That's a big concern."
6
What Will the Money Be Spent On?
"Well, when you talk about the things that we are purchasing and continue to need, more vaccine doses, drugs, monoclonal antibodies, these are all things that are contractual relationships that, if you don't put the money up, you're not going to get the product. So we have been very well by having very important and successful interventions. We're going to have to stop purchasing them. Then there's the clinical trials that my group is doing from my institute, a continuation of the phase three trials, the beginning of trials to determine what the best boost is, is it an Omicron-specific boost, or is it an ancestral strain-specific boost, and to do a number of arms on a clinical trial, so that, when we do need boosts, as you had mentioned a moment ago, what is the best boost to give? Those studies will stop if we don't get the money."
6
How to Stay Safe Out There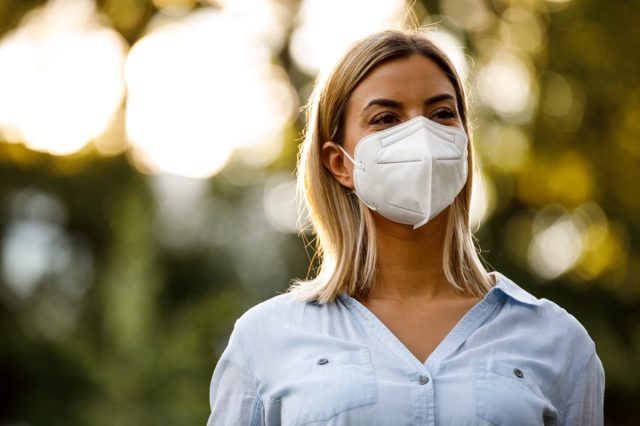 Follow the public health fundamentals and help end this pandemic, no matter where you live—get vaccinated or boosted ASAP; if you live in an area with low vaccination rates, wear an N95 face mask, don't travel, social distance, avoid large crowds, don't go indoors with people you're not sheltering with (especially in bars), practice good hand hygiene, and to protect your life and the lives of others, don't visit any of these 35 Places You're Most Likely to Catch COVID.
Ferozan Mast
Ferozan Mast is a science, health and wellness writer with a passion for making science and research-backed information accessible to a general audience.
Read more about Ferozan