Dr. Fauci Says This is a "Red Flag" After Your Vaccine
The J&J vaccine is currently under review during a pause due to "red flags"—what are they?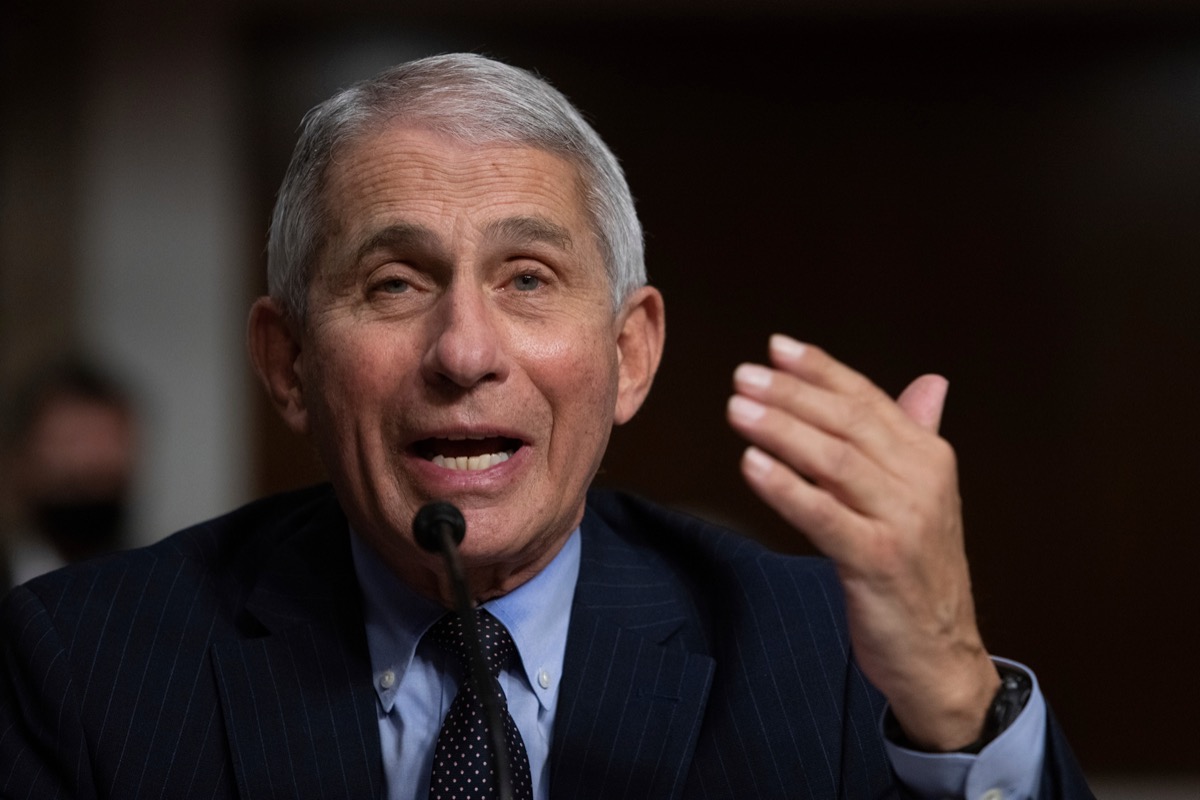 The Johnson & Johnson vaccine was paused after 6 people (out of 7 million) experienced blood clots—one fatal. Dr. Anthony Fauci, the chief medical advisor to the President and the director of the National Institute of Allergy and Infectious Diseases, spoke with Martha Raddatz on ABC's This Week about any "red flags" regarding the J&J vaccine, and spoke on Face the Nation about any Moderna and Pfizer "red flags." Read on for 5 essential points—about side effects and red flags—and to ensure your health and the health of others, don't miss this urgent news: Here's How You Can Catch COVID Even If You're Vaccinated.
1
Dr. Fauci Said the Blood Clots After the J&J Vaccines Were "Red Flags"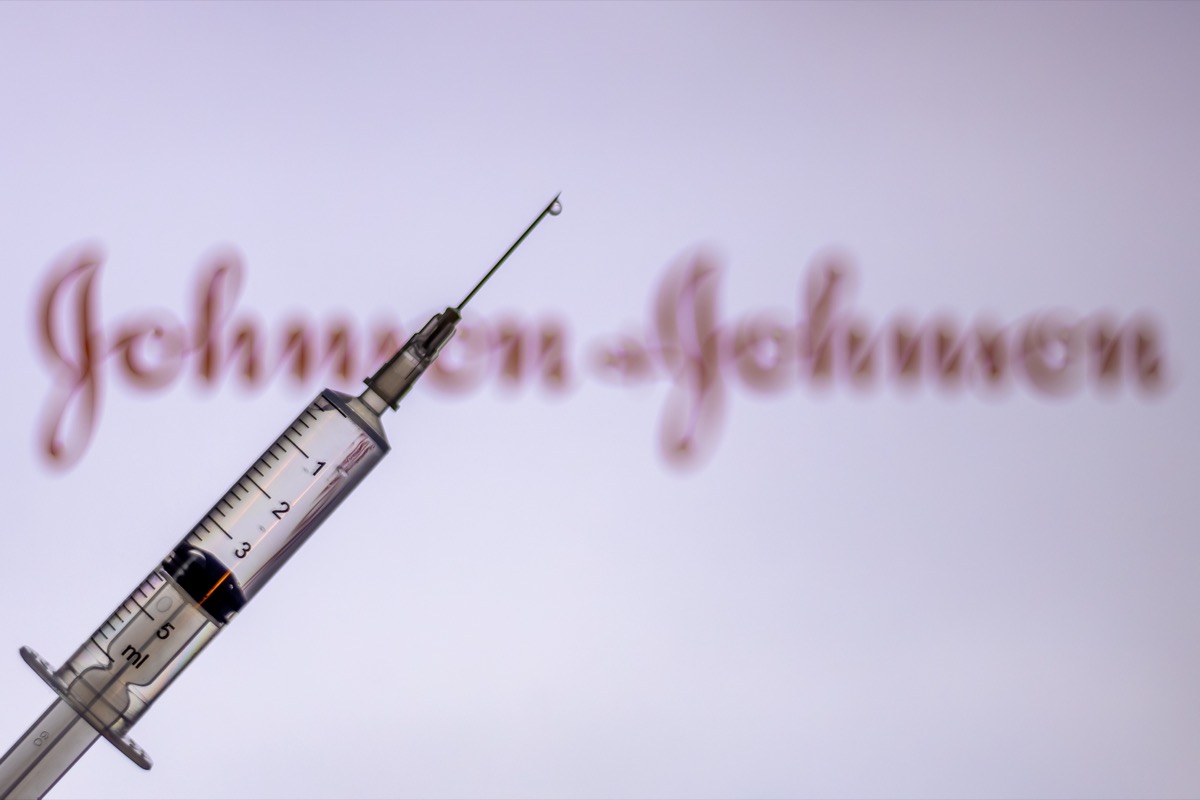 Raddatz asked why not just pause distribution of the J&J vaccine to the demographic that got the blood clot: The six cases—with one fatality—were women in the 18 to 48 age range. Well, said Dr. Fauci, "They want to make sure that they're not missing something because oftentimes when you're dealing with adverse events, you get an indication that something is wrong, which is what those six cases were a bit of a red flag," he said. "Then when you look more deeply into it, you see other things. So if you're going to pause, you might as well just pause period, and then get back into it as soon as you possibly can." He hopes we'll be close to back on track by Friday and says that there's no indication the J&J vaccine will be stopped. Keep reading to see what he says about the Moderna and Pfizer red flags.
2
Dr. Fauci Said There Are No "Red Flags" For the Pfizer or Moderna Vaccines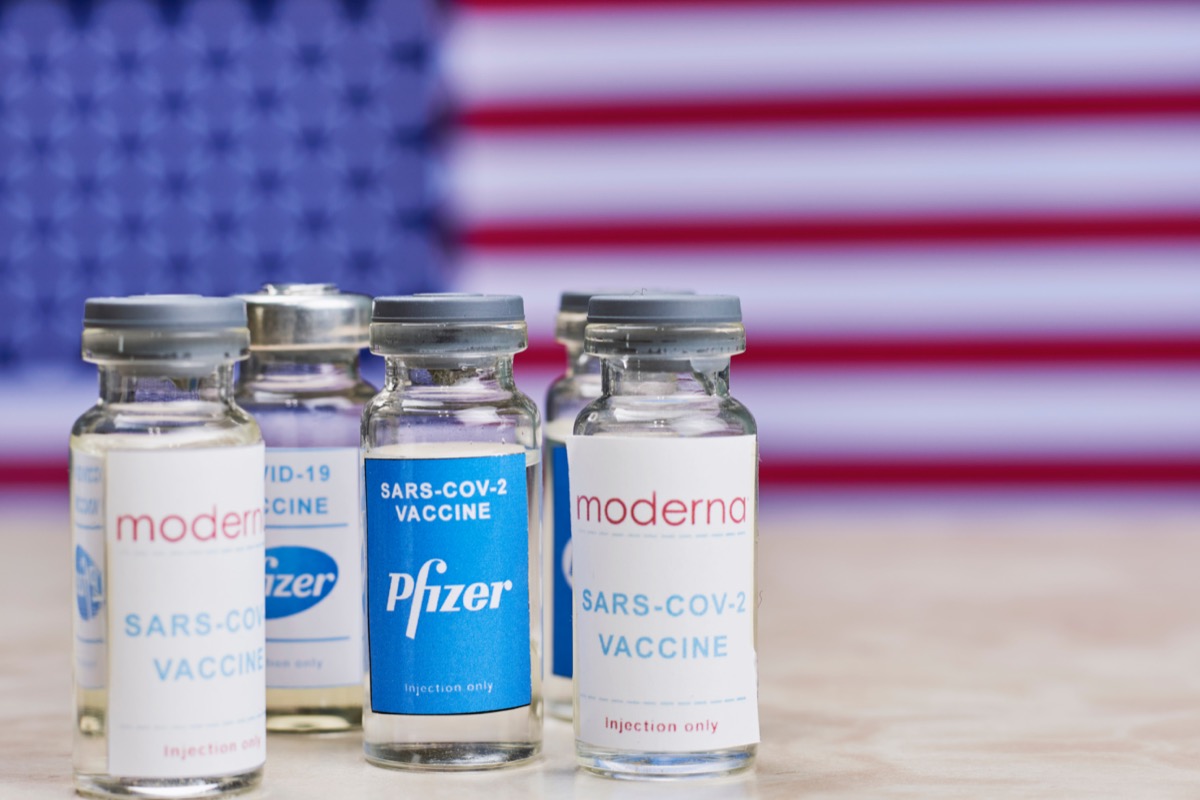 Dr. Fauci says the Moderna and Pfizer vaccines are safe—and that the pause proves it. "The one thing we should emphasize when you're dealing with safety, people should not extrapolate a pause with one vaccine to the other vaccines," he said on Face the Nation yesterday morning. "For example, the same surveillance system that picked up the six women in the J&J was the same surveillance system that the CDC and the FDA uses with the Moderna product and with the Pfizer product. And thus far, there have been no red flags of that, even though, you know, tens and tens and tens of millions of people have been vaccinated with those vaccines. So one of the things you can take away from all of this is that when the surveillance system, the CDC and the FDA say that something is safe, you can be sure that it's safe."6254a4d1642c605c54bf1cab17d50f1e
3
CDC Says If You Feel This After Your Vaccine, Don't Get a Second Shot
"If you had a severe allergic reaction—also known as anaphylaxis—after getting the first shot of a COVID-19 vaccine, CDC recommends that you not get a second shot of that vaccine," says the CDC. "If the reaction was after an mRNA COVID-19 vaccine (either Pfizer-BioNTech or Moderna), you should not get a second shot of either of these vaccines. An allergic reaction is considered severe when a person needs to be treated with epinephrine or EpiPen© or if they must go to the hospital." And naturally, "if you get a COVID-19 vaccine and you think you might be having a severe allergic reaction after leaving the vaccination provider site, seek immediate medical care by calling 911."
4
The Following Side Effects are Common, Says the CDC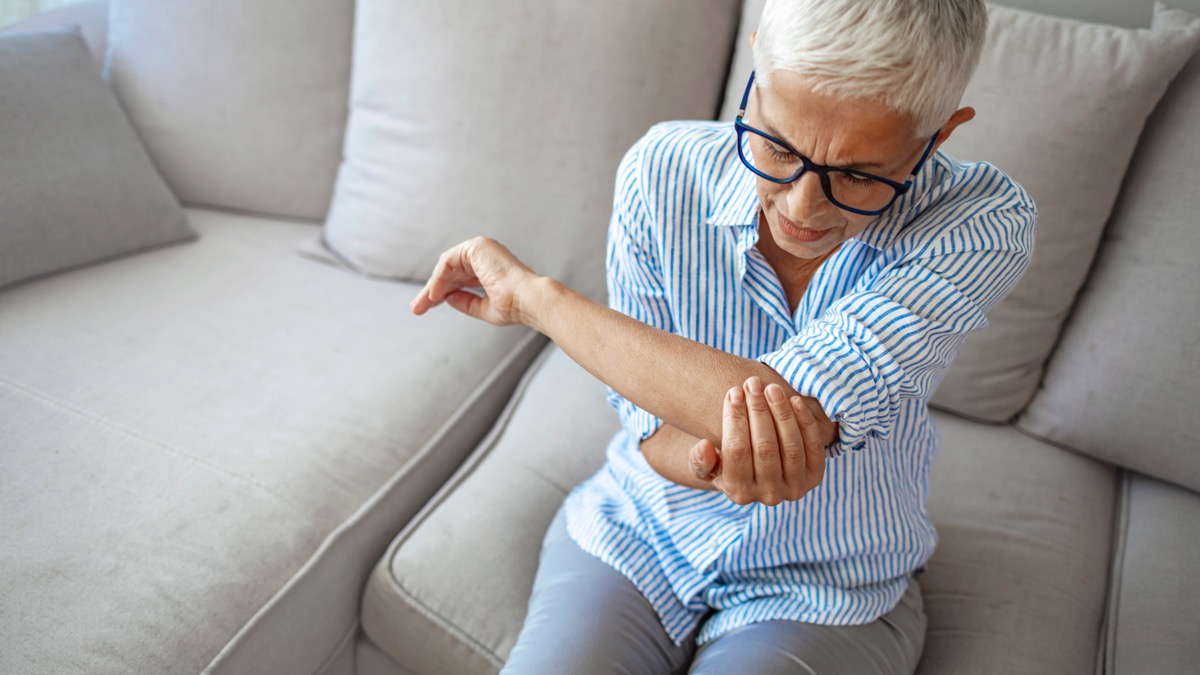 "COVID-19 vaccination will help protect you from getting COVID-19. You may have some side effects, which are normal signs that your body is building protection," says the CDC. "These side effects may affect your ability to do daily activities, but they should go away in a few days. Some people have no side effects." You might feel:
…on the arm where you got the shot. And you might also feel:
Tiredness

Headache

Muscle pain

Chills

Fever

Nausea

5
How to Stay Safe Before and After Your Vaccine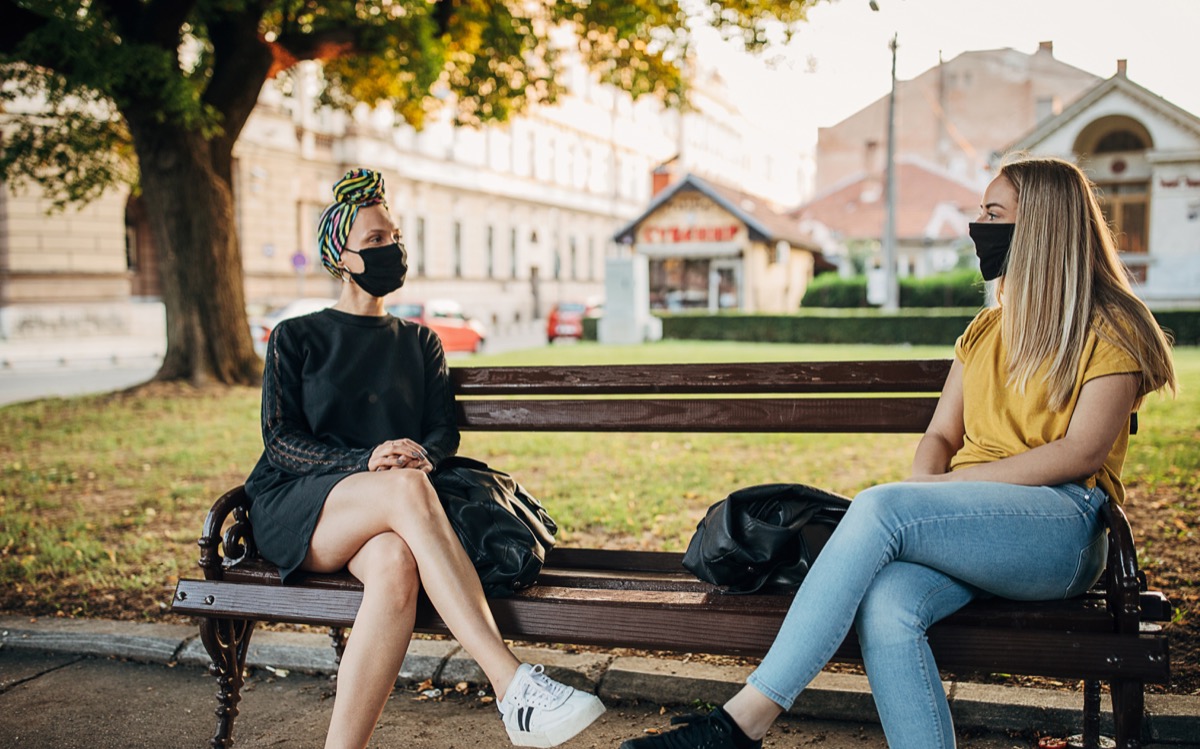 Long story short, get vaccinated ASAP, says Dr. Fauci. For Moderna and Pfizer, "there are no safety signals that turn out to be red flags," he said last month. "We've had some allergic reactions that we're well aware of" but nothing that should prevent you from getting vaccinated. He wants you to "understand how important it is, not only for your own health, but also for the health of your family. And ultimately, for the health of the country, because when you get an overwhelming proportion of the population vaccinated for absolutely certain, you're going to see those [infection] numbers start coming down, which will make it better for everyone." So get vaccinated when it becomes available to you, and to protect your life and the lives of others, don't miss these Signs Your Illness is Actually Coronavirus in Disguise.
Alek Korab
Alek Korab is a Co-Founder and Managing Editor of the ETNT Health channel on Eat This, Not That!
Read more about Alek