Dr. Fauci Just Warned You Could Have This Serious COVID Illness
Many people "still have persistence of symptoms that can go out for several months."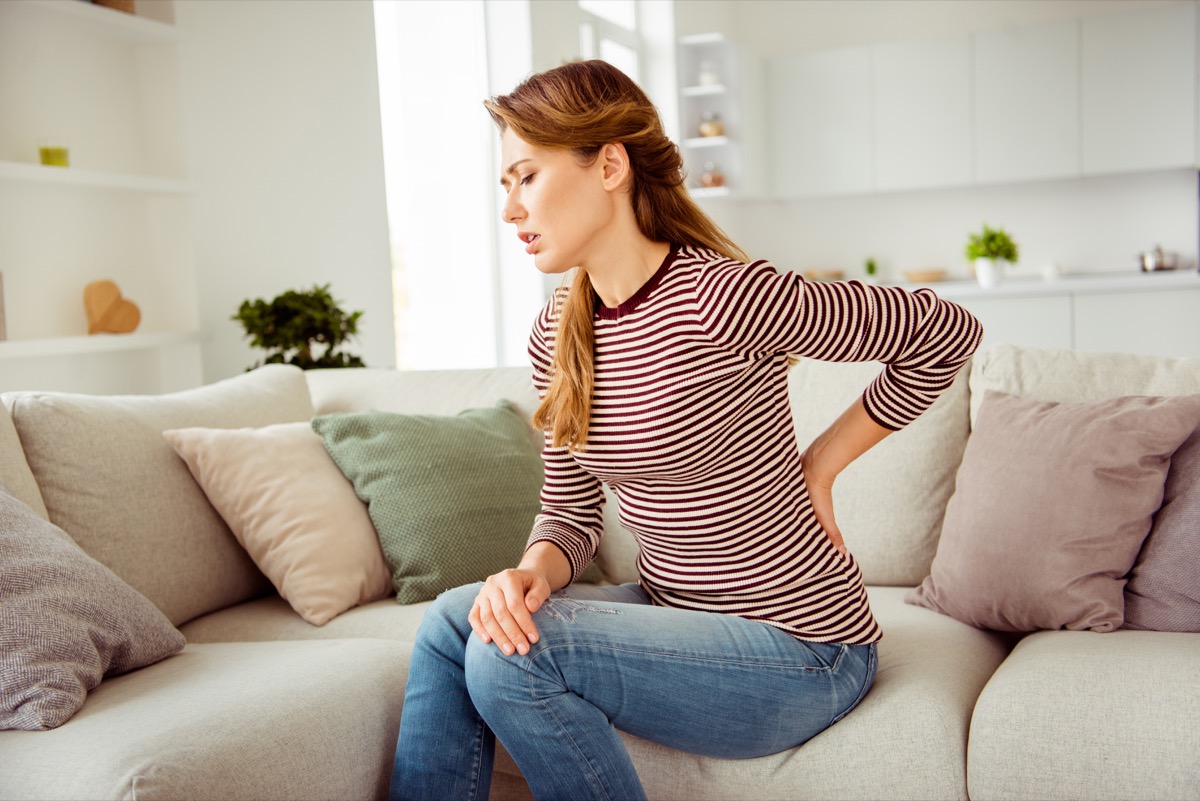 This morning on the Today Show, Dr. Anthony Fauci, the chief medical advisor to the President and the director of the National Institute of Allergy and Infectious Diseases, spoke with host Savannah Guthrie about Long COVID, or more accurately Post-Acute Sequelae of SARS-CoV-2  (PASC), or long hauler syndrome. "We're doing a big study…we had asked for and got about $1.15 billion to look at this with various cohorts," said Fauci. "What it is that a certain percentage of people—we don't know exactly, anywhere from 25 to 30% of people—when they clear the virus and a so-called virologically free, they still have persistence of symptoms that can go out for several months." Dr. Fauci listed the key symptoms of PASC—read on, and to ensure your health and the health of others, don't miss these Sure Signs You've Already Had Coronavirus. 
1
You May Feel Extreme Fatigue
If you have Long COVID, your fatigue can be extreme, says Dr. Fauci. This isn't an ordinary sleepiness after a long day. It is actually "highly suggestive" of myalgic encephalomyelitis/chronic fatigue syndrome (ME/CFS), he says. Of that illness, says the CDC: You'll have a "greatly lowered ability to do activities that were usual before the illness….People with ME/CFS have fatigue that is very different from just being tired. The fatigue of ME/CFS:6254a4d1642c605c54bf1cab17d50f1e
Can be severe.

Is not a result of unusually difficult activity.

Is not relieved by sleep or rest.

Was not a problem before becoming ill (not life-long)."
2
You May Have Muscle Aches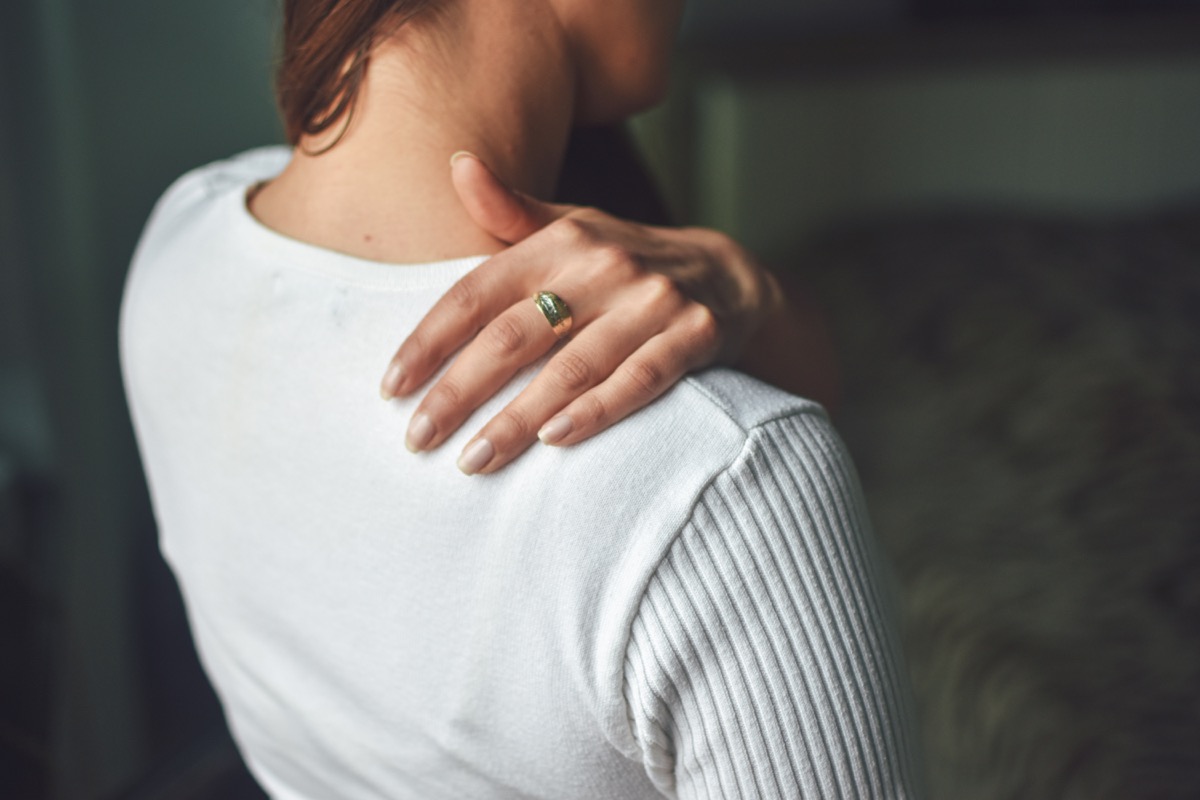 Known as "myalgia," Dr. Fauci says muscle aches and pains can be a common sign you have PASC. The virus disrupts all parts of your body. In December, Fauci gathered "experts in all of these areas—cardiovascular, pulmonary, renal, neurologic, immunologic, and pediatrics—to scope out the kinds of things that we would need to be looking at with this puzzling syndrome."
3
You May Have Temperature Dysregulation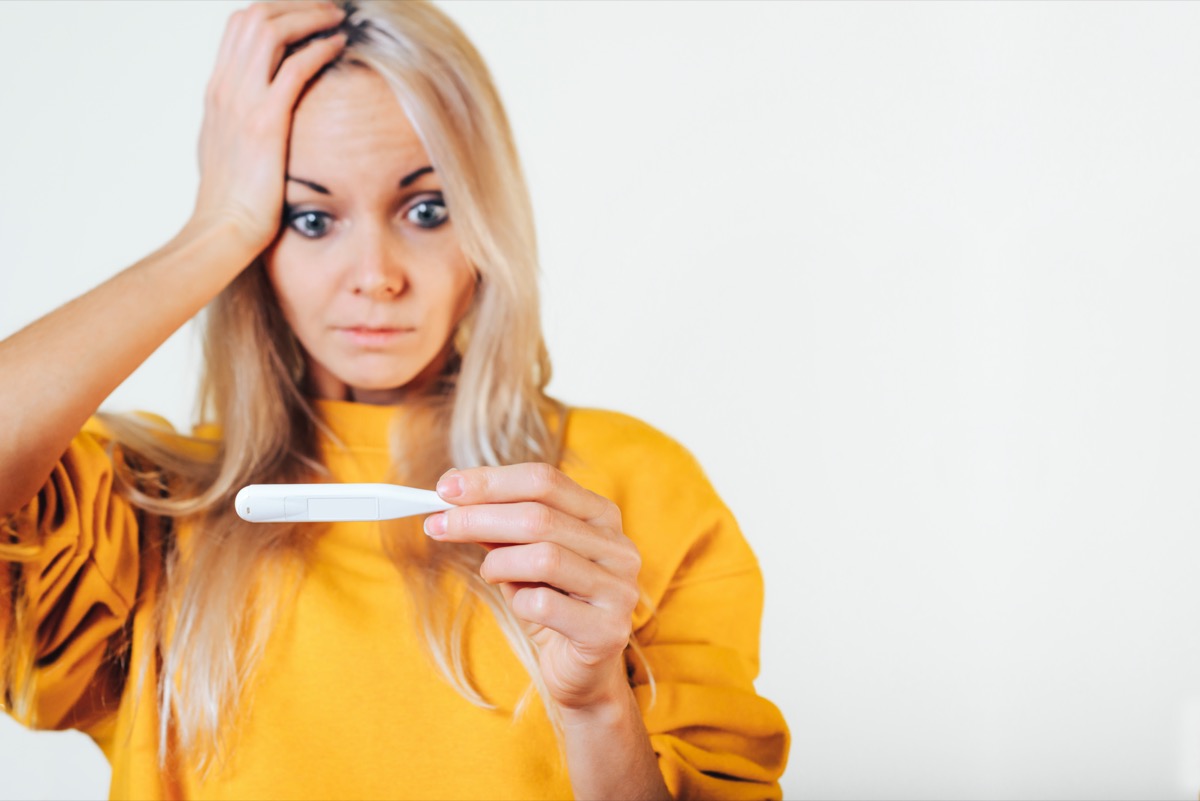 Sufferers of PASCs may see temperature fluxuations—a fever one day, gone the next. "Medical and neurological problems that interfere with the flow of sensory information and/or motor output reduce the ability of the system to assess and mount a response to changes in temperature," says one report. "Also, direct damage to the hypothalamus controller can result in dysregulation of temperature control."
4
You May Have Sleep Disorders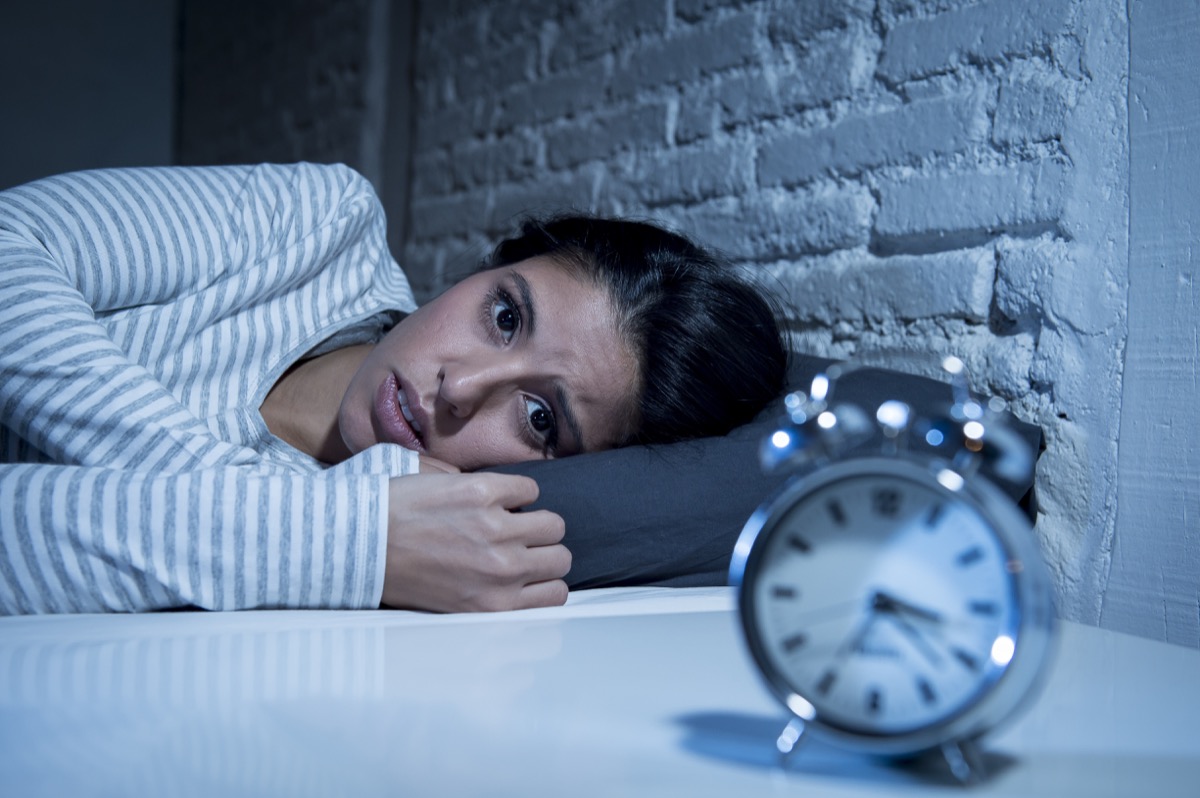 Long haulers have everything from insomnia to vivid dreams and nightmares—not to mention awake in pain from the other symptoms—which only exacerbate the overall condition. In a Catch-22, a good night's sleep can help make PASC more tolerable, but PASC makes a good night's sleep sometimes impossible.
"….which really means they have difficulty focusing or concentrating," says Dr. Fauci. "It's something that we have to look at very carefully and we are." "Patients often say they have 'brain fog' to describe this problem because they feel 'stuck in a fog' and not able to think clearly," says the CDC.
6
What to Do if You Feel These Symptoms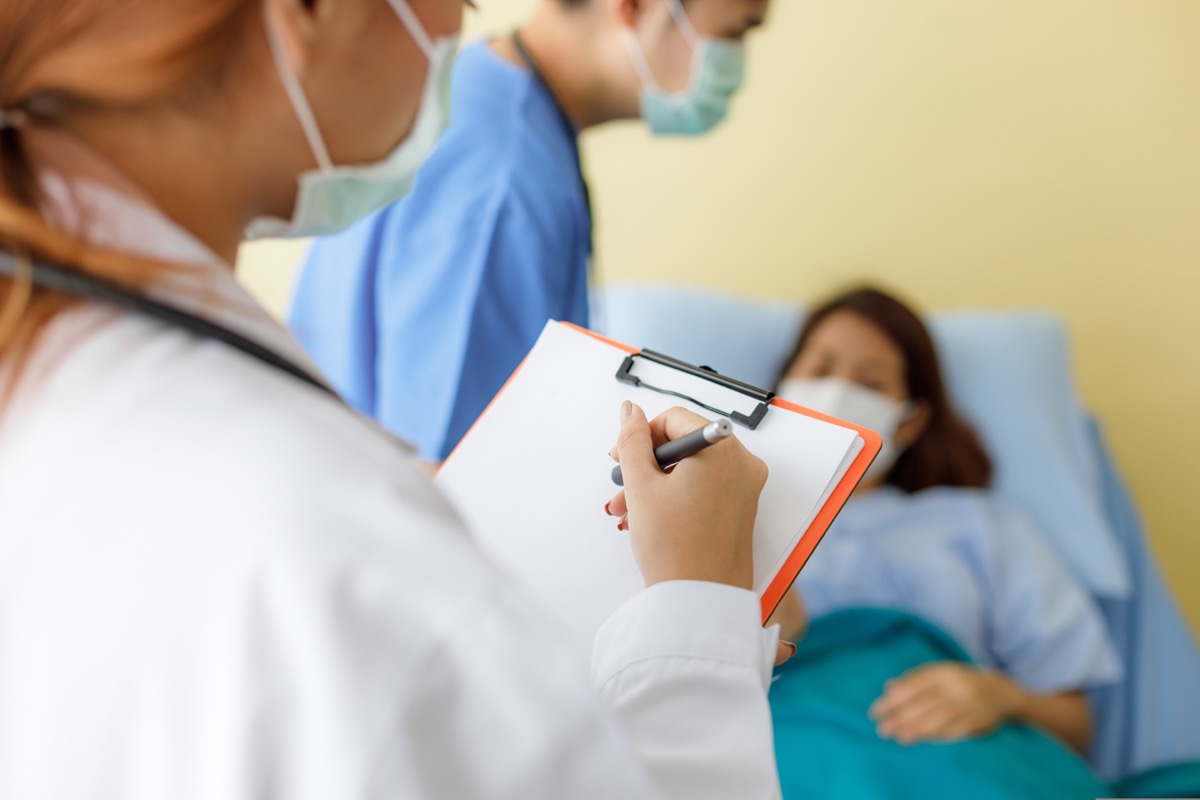 At the White House COVID-19 Response Team Briefing, Fauci said he hoped existing treatments could be applied to PASC, but right now, there is no cure. You have to understand a disease before you can cure it, he said. Talk to your medical professional about Long COVID, and if they don't know what it is, educate them, or find someone who does. And to protect your life and the lives of others, don't visit any of these 35 Places You're Most Likely to Catch COVID.
Alek Korab
Alek Korab is a Co-Founder and Managing Editor of the ETNT Health channel on Eat This, Not That!
Read more
More content from
ETNT Health