Dr. Fauci Warns These States in Danger of Spikes
States with low vaccination rates are in trouble from the Delta variant.
You think COVID-19 is over? Think again. The new Delta variant is more transmissible and will soon become the most dominant form of the virus in America, causing an increase in cases. Dr. Anthony Fauci, the chief medical advisor to the President and the director of the National Institute of Allergy and Infectious Diseases, appeared on CNN last night opposite Don Lemon to sound an alarm about certain states that have low vaccination rates. Dense outbreaks have been predicted in these states. "That is something that we are very concerned about, when you have such a low level of vaccination superimposed upon a variant that has a high degree of efficiency of spread," he said. "What you are going to see among under-vaccinated regions, be they states, cities or counties, you're going to see these individual types of blips. It's almost like it's going to be two Americas. You're going to have areas where the vaccine rate is high, where there's more than 70% of the population has at least one dose, when you compare that with areas where you may have 35% of the people vaccinated, you clearly have a high risk of seeing these spikes in those selected areas." Read on for areas where you might see spikes—and to ensure your health and the health of others, don't miss these Sure Signs You Have "Long" COVID and May Not Even Know It.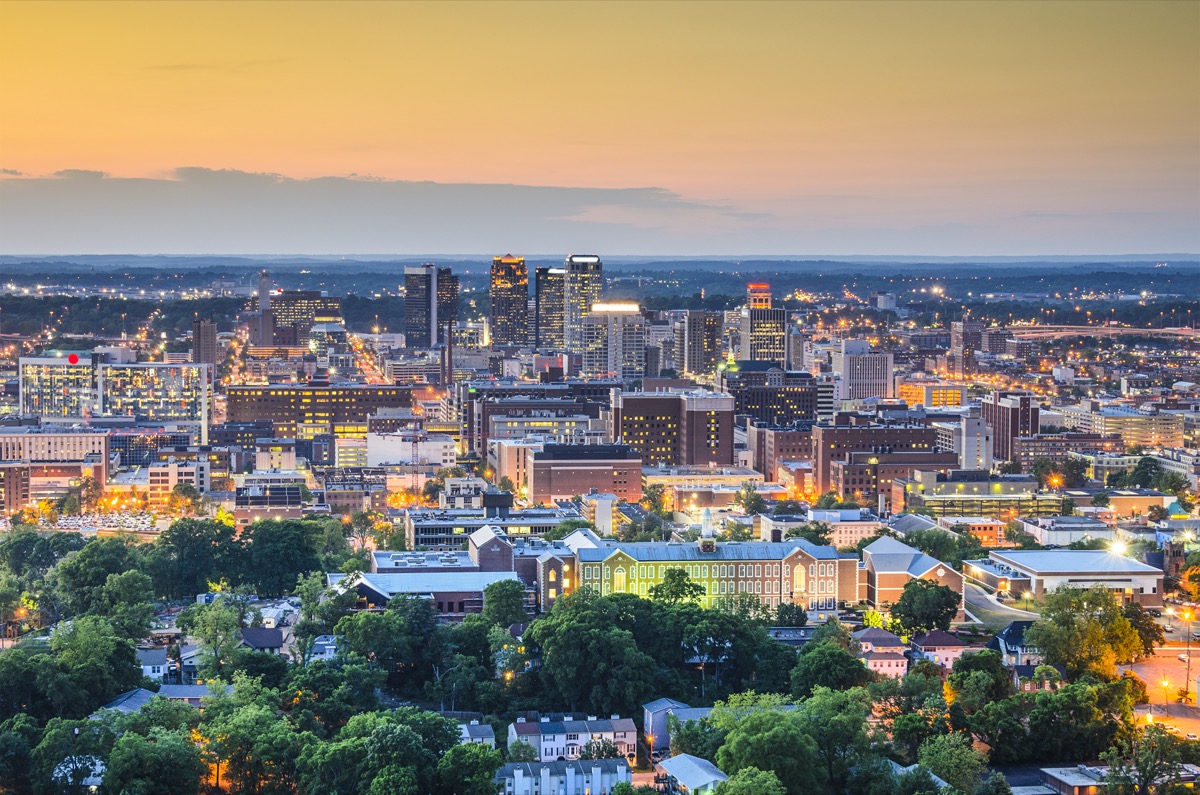 "Six Alabama counties have been ranked as being 'very high risk' for COVID-19, according to the most recent tracking by the Alabama Department of Public Health," reports AL.com. "Coffee, Geneva, Houston, Jackson, Monroe and Pike are all in the very high-risk category. One county – Sumter – is ranked as high risk and four – Bibb, Choctaw, Cullman and Lawrence – are 'moderate' risk. The remainder are in the low-risk category."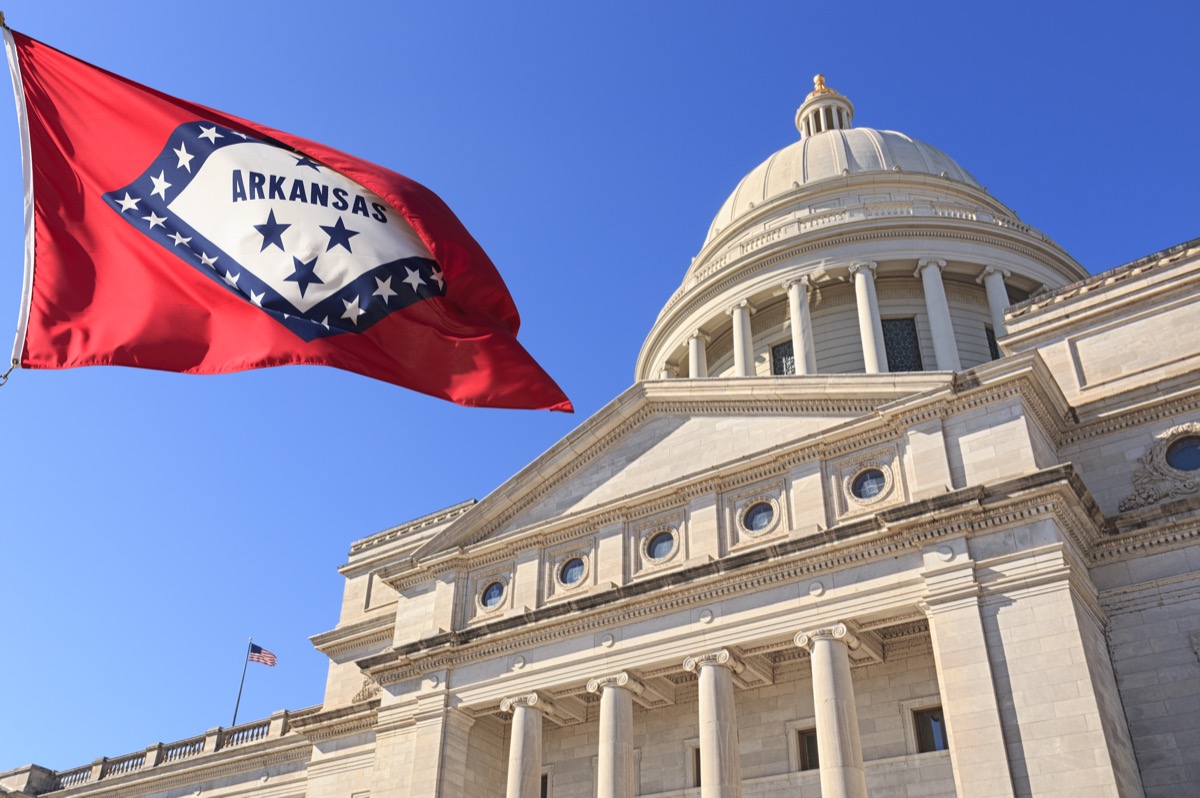 Arkansas Governor Asa Hutchinson said Sunday that he hopes the FDA will fully approve the vaccine, and not just give it the emergency approval it currently has. Maybe that will decrease vaccine hesitancy in his state. "Whenever they see emergency use authorization, then they say, well, they haven't made a final approval, they haven't got all the research completed that is needed on there. They want to do more study. And so it was approved as emergency use," Hutchinson, a Republican, said in an interview on "Face the Nation."  "And so for that reason, you can't mandate it. We don't mandate it in Arkansas. We have to rely upon the education."
"An estimated 25% of the current COVID cases in Louisiana are believed to be the more dangerous Delta variant strain that first emerged in India," reports the Louisiana Radio Network. "State Health Officer Dr. Joe Kanter said the number of new Delta cases is doubling about every two to three weeks in Louisiana meaning we could face a new spike in overall COVID cases." "We know it is more transmissible than the prior strands and we know that it is more virulent, meaning it is more dangerous and more likely to make people sick," said Kanter.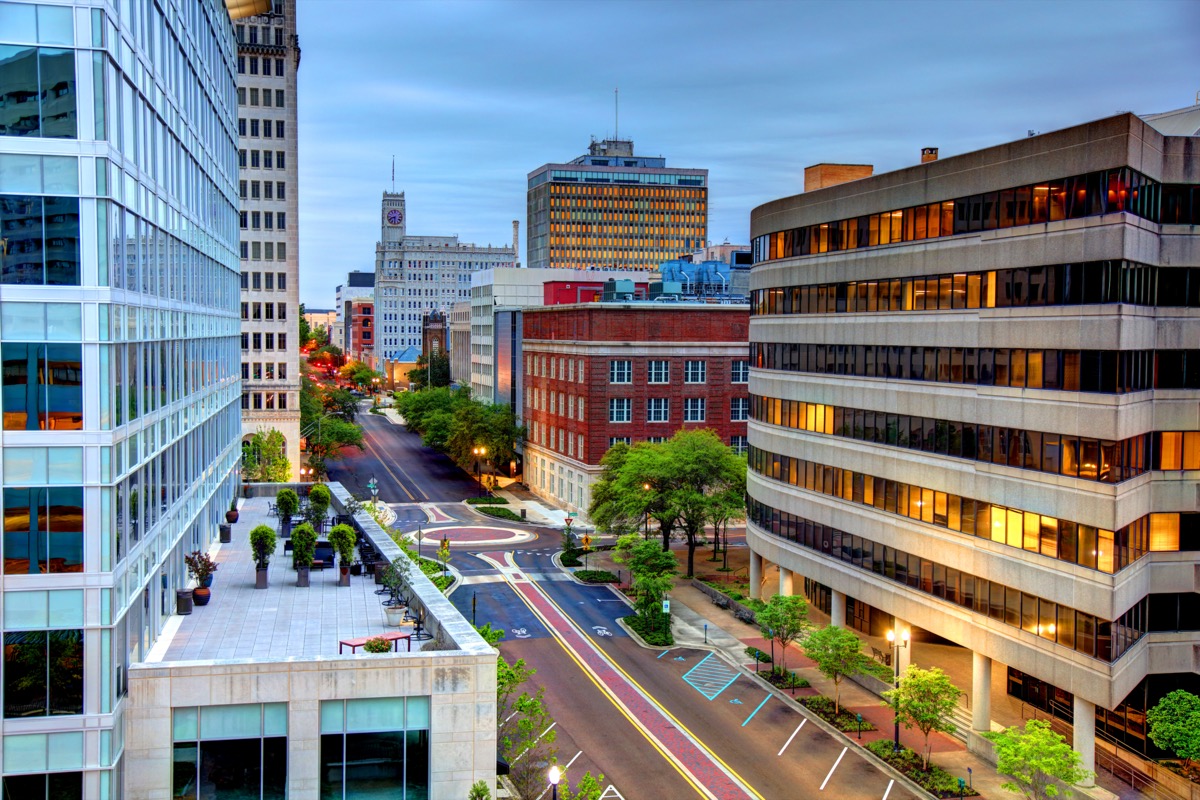 "As Mississippi's vaccination effort continues to limp forward, state health officials are warning of the massive threat the Delta variant of COVID-19 poses to the unvaccinated, and of a potential surge of infections set off by a strain that's much more infectious and potentially deadlier than the original strain of the virus," reports Mississippi Today. "Delta variant increasing rapidly in Mississippi," State Health Officer Dr. Thomas Dobbs tweeted last week. "Let's pay attention to Missouri. I predict it will be our dominant strain in 1-3 weeks."
"The number of active coronavirus cases in Wyoming increased by 50 in the last week to total 455 on Monday, according to Department of Health figures.
The department, in its regular coronavirus update, said the state recorded 329 new laboratory-confirmed and 140 new probable cases since June 21," reports the Jackson Hole News & Guide. "During the same period, 413 new recoveries were reported among those with confirmed or probable cases, leaving the state with 455 active cases. The total marks the tenth consecutive week the state's total number of active cases has been between 400 and 500."
RELATED: 9 Everyday Habits That Might Lead to Dementia
6
How to Stay Safe No Matter Where You Live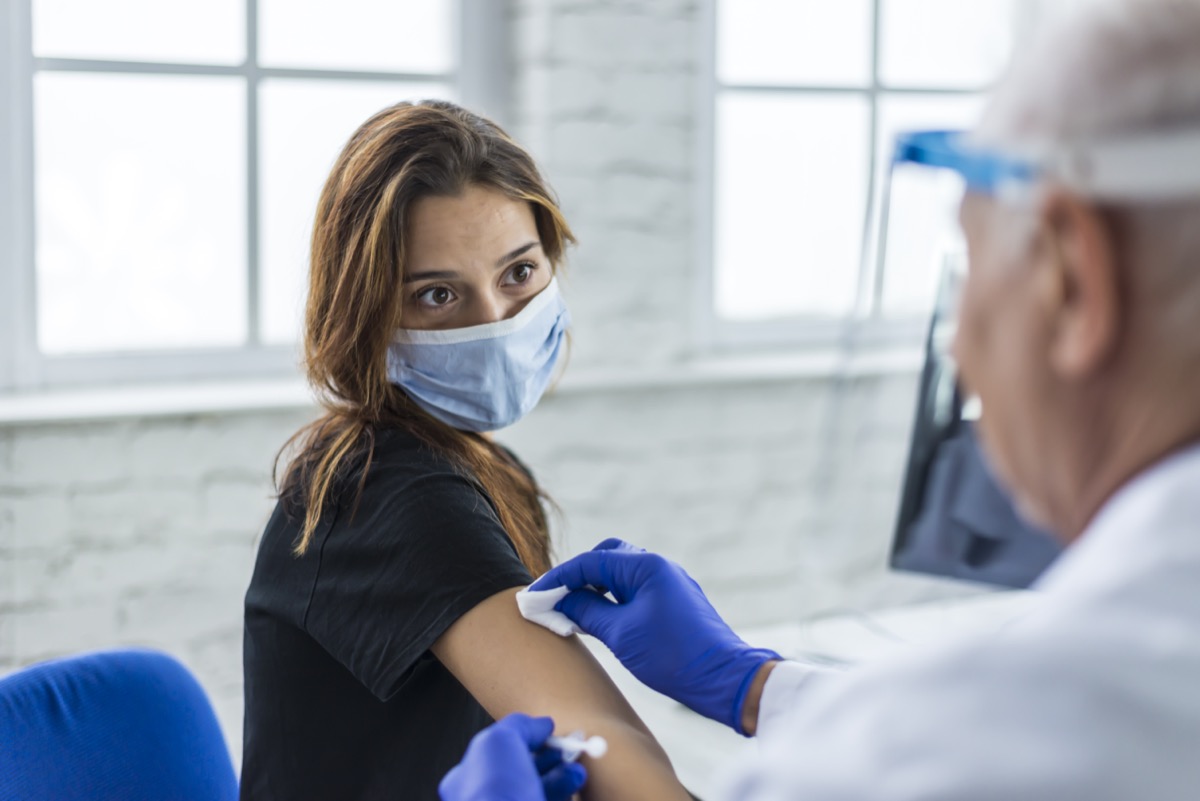 "The thing that's so frustrating about this—is that this is entirely avoidable, entirely preventable," said Dr. Fauci. "If you have been vaccinated, you diminish dramatically." So get vaccinated when it becomes available to you, and to protect your life and the lives of others, don't visit any of these 35 Places You're Most Likely to Catch COVID.
Alek Korab is a Co-Founder and Managing Editor of the ETNT Health channel on
Eat This, Not That!
Read more