These Frozen Foods Are Skyrocketing in Sales
They brought in billions more in 2020 compared to 2019.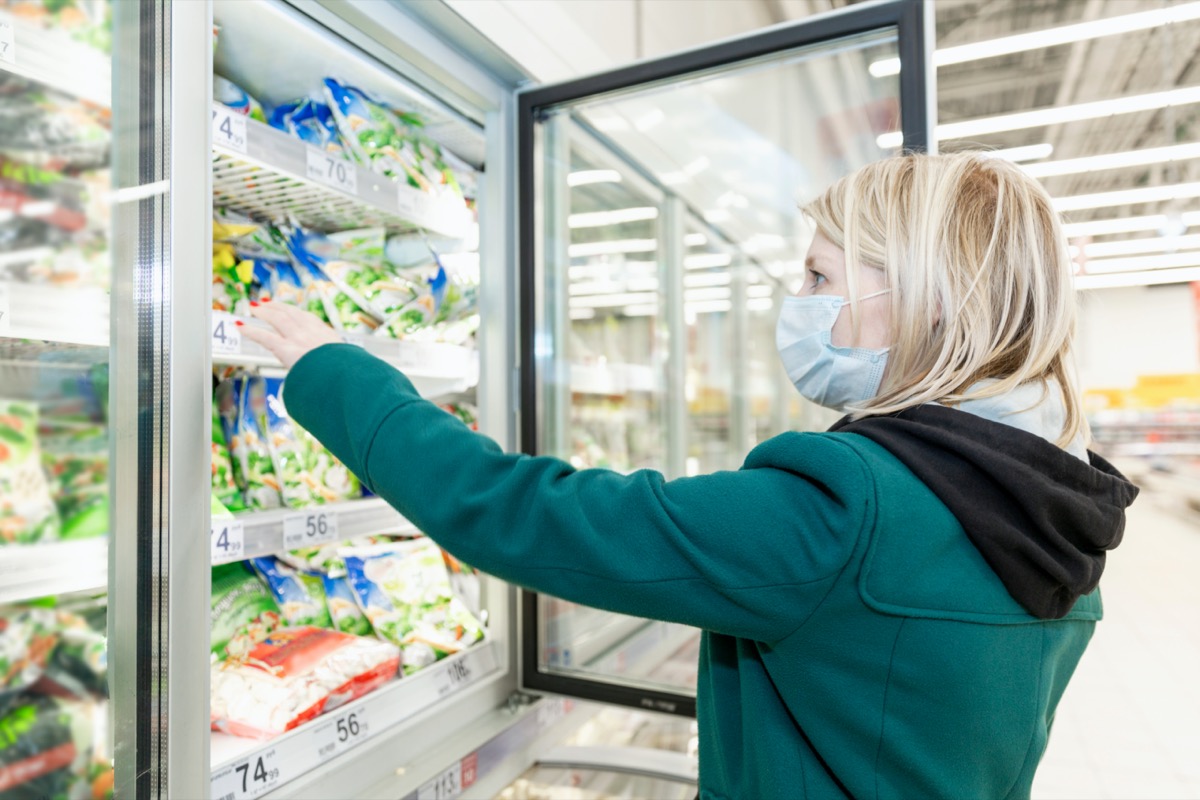 Americans spent $65.1 billion more on frozen foods last year, according to a new report from the American Frozen Food Institute and the Food Industry Association (FMI).
The 21% increase makes frozen foods one of the fastest-growing grocery categories amid the COVID-19 pandemic. And there are no signs this trend will slow anytime soon, Supermarket News reports.
"Shoppers are nearly a year into the COVID-19 pandemic and are having more family meals at home than ever before," Doug Baker, vice president of industry relations at FMI, told the outlet. "They are looking for meal plans, culinary creativity, and convenient, cost-effective solutions."
But what exactly are shoppers adding to their carts most frequently when the pass through the frozen food aisle? Below are the top six most popular categories in 2020. (Related: Will any of them be Grocery Shortages To Expect in 2021, According to Experts?)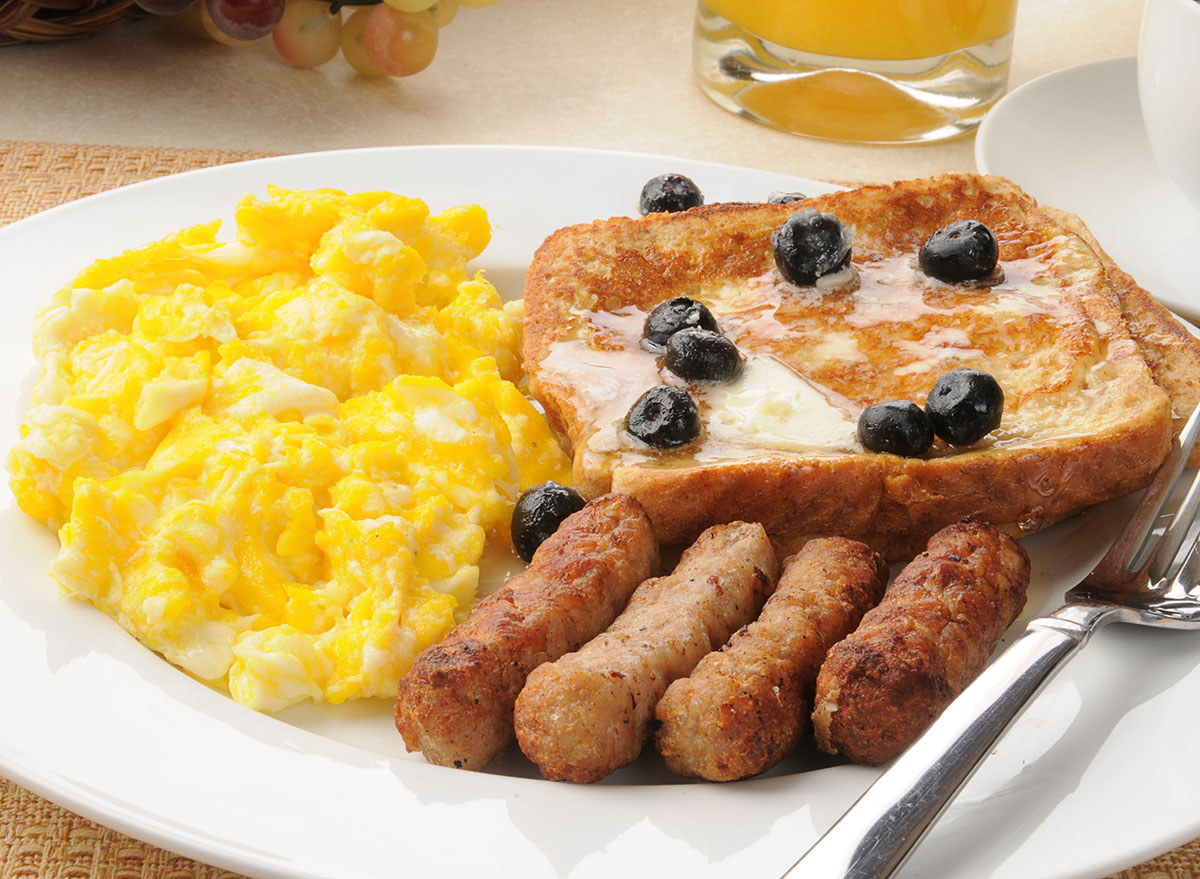 Just more than $4 billion worth of frozen burritos, hash browns, pancakes, sausage patties, and other frozen breakfast foods were sold last year, representing a 14.8% increase from 2019. This may come as no surprise given that more people ate the most important meal of the day in their kitchens instead of on their commute.6254a4d1642c605c54bf1cab17d50f1e
Related: The Worst Frozen Breakfast Foods for Weight Loss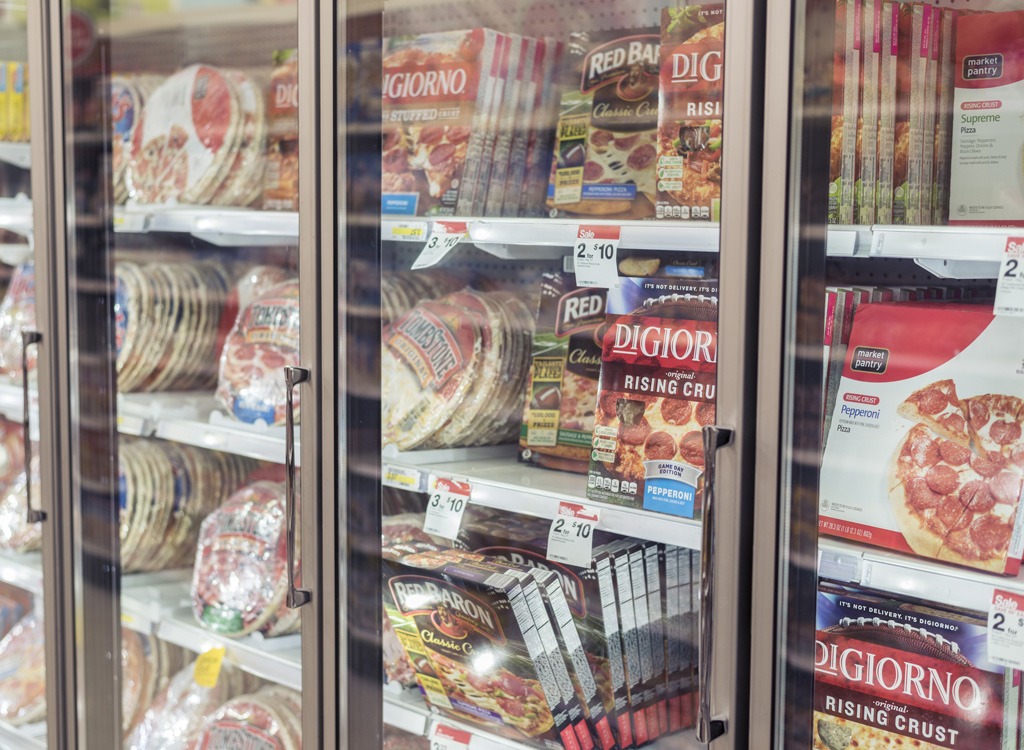 What's more comforting than a frozen pizza and a night on the couch? Few things, it seems. In total, $6.1 billion was spent on frozen pizzas. While some of these sales inevitably included the unhealthiest frozen pizzas, here are the best pies you can buy at your local supermarket, according to registered dietitians.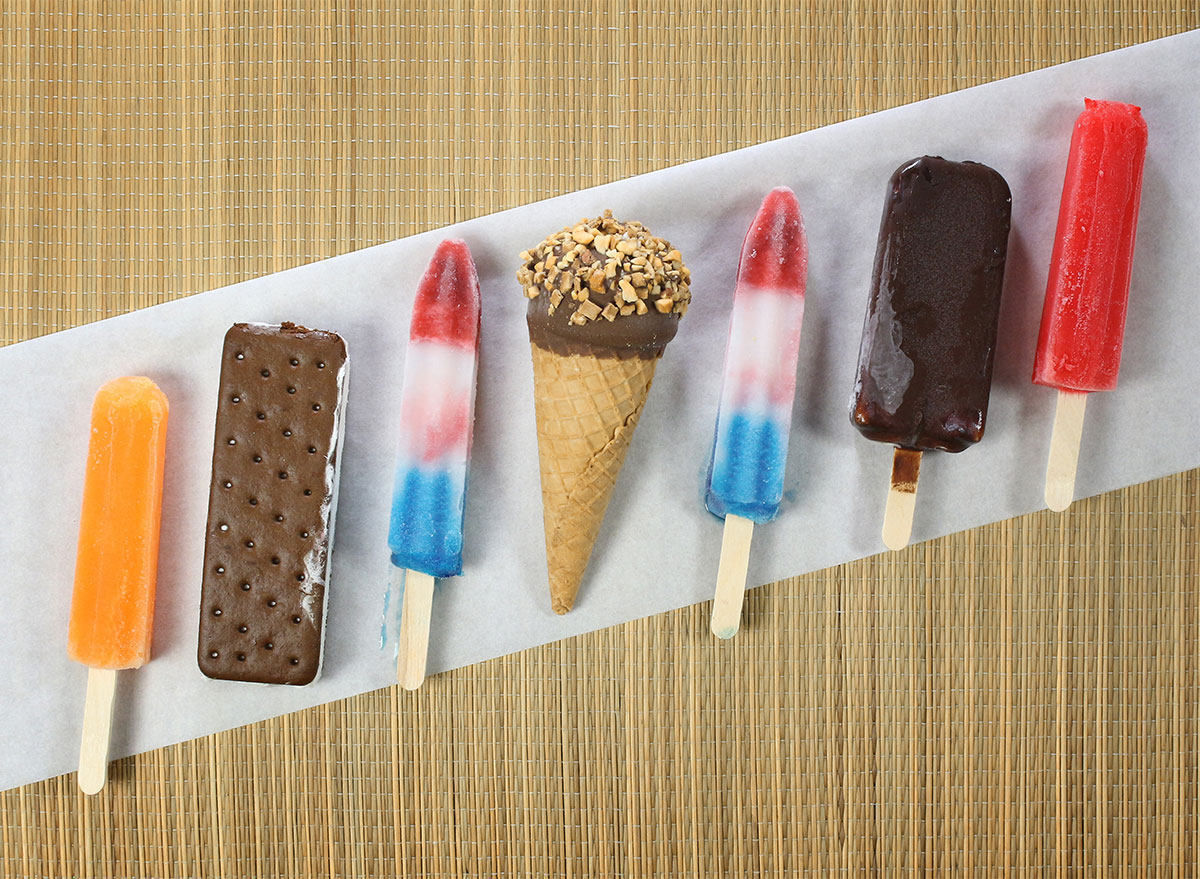 It was a stressful year, to say the least, and people clearly wanted comforting frozen foods like ice cream sandwiches, popsicles, and other treats. This category rose 16.5%, bringing in $918 million more than in 2019. And much like this category's shelf-stable snack counterparts, it wasn't uncommon to see empty shelves in this part of the store.
Related: The Unhealthiest Snacks to Eat When You're Craving Sugar
Seafood had a huge year in 2020 as Americans not only cooked more at home but also sought out healthier options amid the pandemic. Sales were up 31.8%, totaling around $6.8 billion. Like novelties, supply was inconsistent, but it didn't seem to affect growth much at all. If you're one of the many people interested in healthy seafood dinners that you can make at home, here are 43 Healthy Seafood Recipes That Are Surprisingly Easy to Make.
Grocery shoppers spent $1.08 billion more on ice cream in 2020 than the previous year. While that was only a 15.2% increase, it brought in just under $8 billion. That's a lot of pints and quarts! It was quite the year not only for profits but also for new innovations. One brand debuted an "Everything Bagel" flavor, while Baskin-Robbins launched a delivery service.
Though everyone was making homemade bread and whipped coffee at the beginning of the pandemic, frozen dinners bring in $10.3 billion, or an $885 million spending increase. To get all of the latest grocery store news delivered straight to your email inbox every day, sign up for our newsletter!
Amanda McDonald
Amanda has a master's degree in journalism from Northwestern University and a bachelor's degree in digital journalism from Loyola University Chicago.
Read more about Amanda
More content from
Groceries