This May Be "Most Serious Virus" You Get in Your Lifetime, Expert Says
"I worry that we are seeing significant increases among the unvaccinated."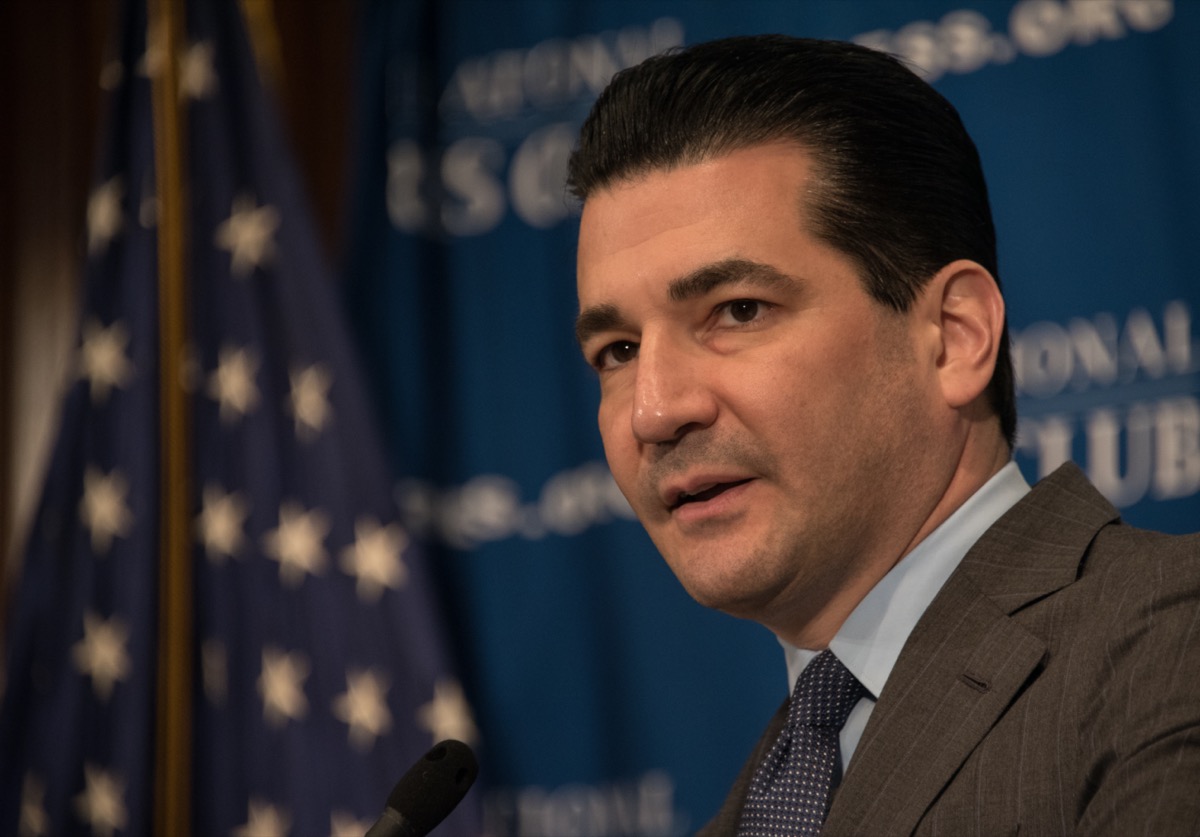 COVID-19 infections have risen 70% in the last few weeks, as areas of the country are again covered in red. Less than 50% of the country is fully vaccinated, putting us all in danger. With that in mind, former FDA Commissioner Scott Gottlieb appeared on Face the Nation to discuss the oncoming surge and how you can stay safe from it—vaccinated or not, we may all be in danger if new mutants arise. Read on for five essential points—and to ensure your health and the health of others, don't miss these Sure Signs You Have "Long" COVID and May Not Even Know It.
1
Virus Expert Says Delta Variant May Be "the Most Serious Virus That" You Get "in Your Lifetime"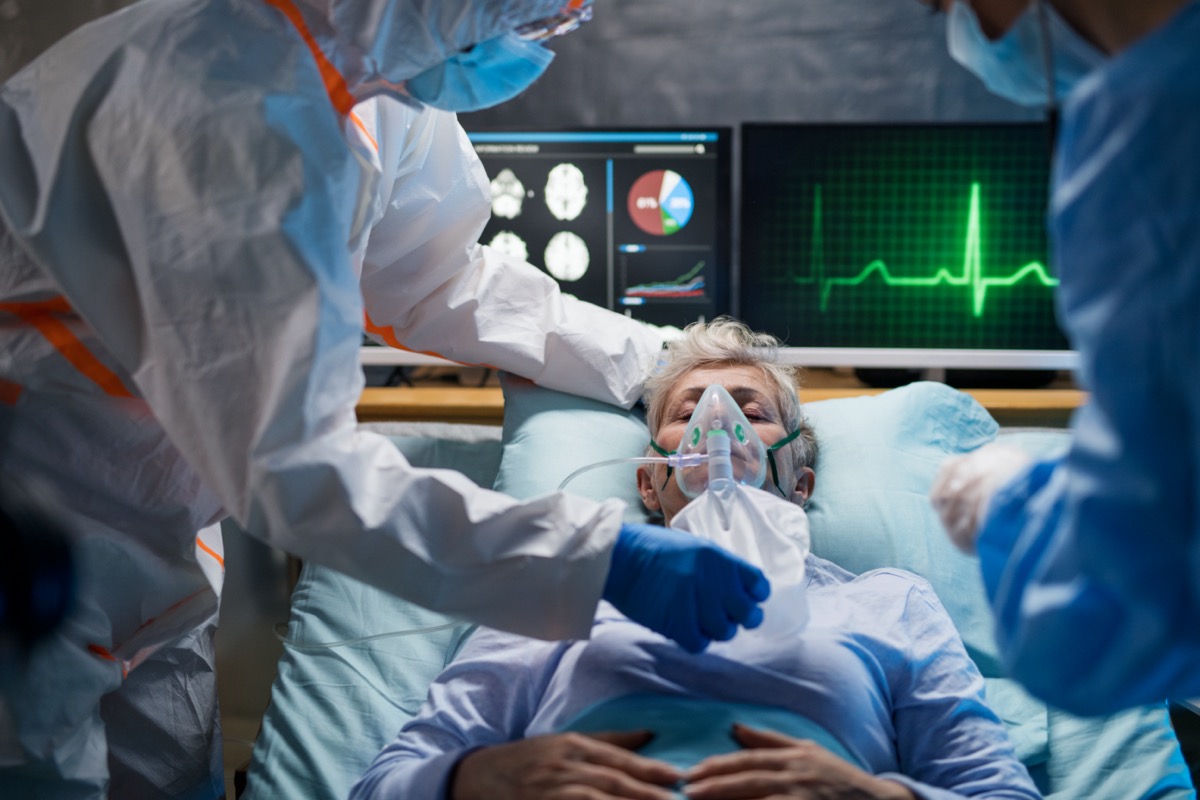 "When you look at the people who've been hospitalized, 97% of the hospitalizations are in people who are unvaccinated," said the doctor. "And most of the deaths that are occurring right now are in people who are unvaccinated. The bottom line is that many people are no longer susceptible to COVID. About 50% of the population has been fully vaccinated. Probably another third of the American population has been previously infected with this virus. So many people aren't susceptible to the virus, but if 25% of the population remain susceptible to the virus in absolute terms, that's still a lot of people. And this virus is so contagious. This variant is so contagious that it's going to infect the majority of that. Most people will either get vaccinated or have been previously infected, or they will get this Delta variant. And for most people who get this Delta variant, it's going to be the most serious virus that they get in their lifetime. In terms of the risk of putting them in the hospital."6254a4d1642c605c54bf1cab17d50f1e
2
Virus Expert Agrees a "Surge is Coming"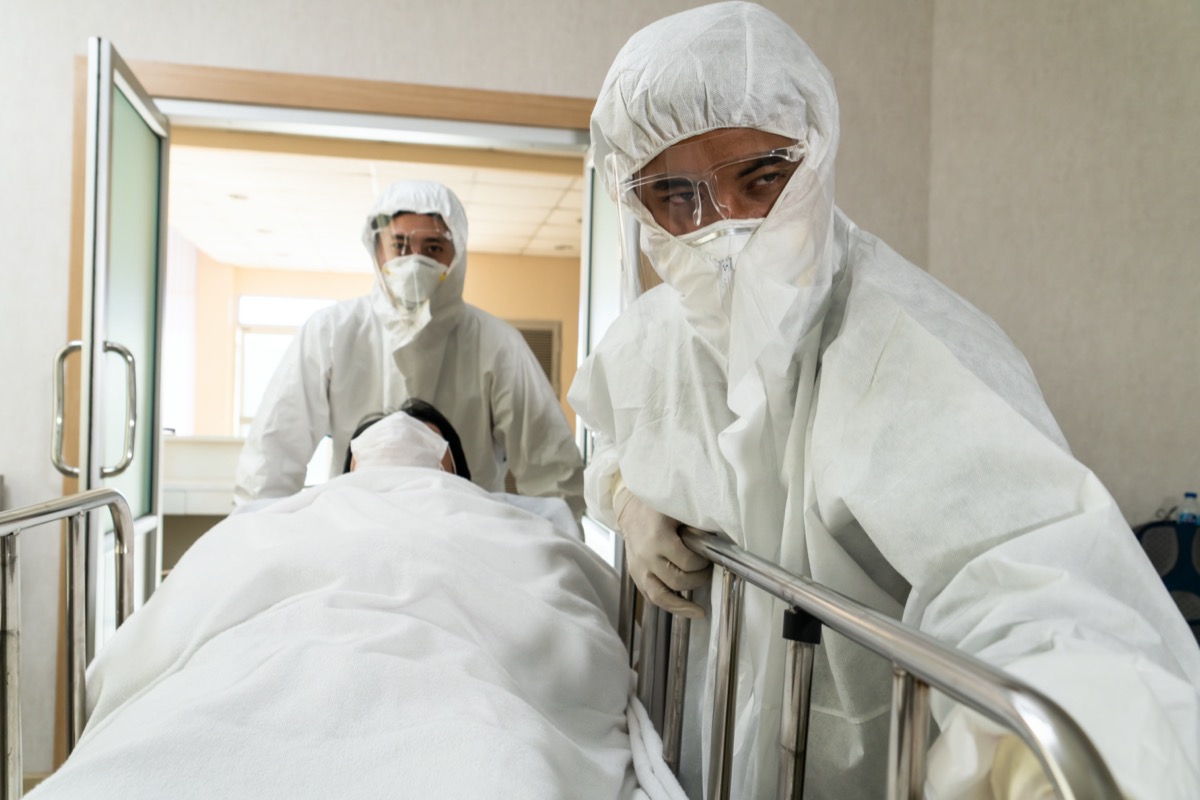 The Mayor of Springfield, Missouri, where cases are out of control, warned that a "surge is coming." Gottlieb sees "the coupling between cases and hospitalizations and deaths. And I think that's likely to persist. England has seen that as well. And they're further ahead in terms of their Delta epidemic than us. And that's because more of the vulnerable population has been vaccinated. I think at this point, we're probably under-counting how many infections there are in United States right now, because to the extent that a lot of the infections are occurring in younger and healthier people who might be getting mild illness, then not probably not presenting to get tested. And to the extent that there are some breakthrough cases, either asymptomatic or mildly symptomatic cases, and those who've been vaccinated, they're not presenting to get tested because if you've been vaccinated, you don't think that you have the coronavirus, you can develop a mild illness and we're not doing a lot of routine screening right now, unless you work for the New York Yankees, you're not getting tested on a regular basis. So I think that this Delta wave could be far more advanced than what we're detecting right now."
3
Virus Expert Gave a Warning About The Following States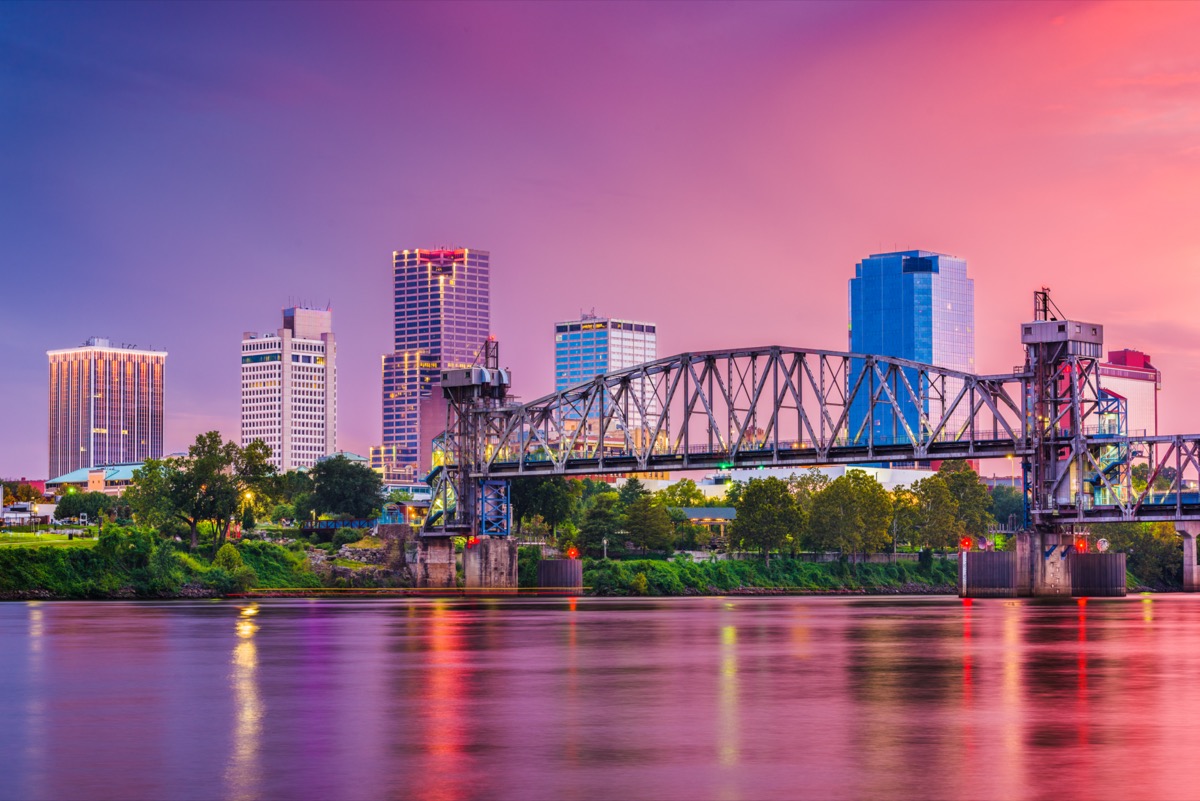 "I think if you live in states, like I'm in right now"—he's in Connecticut—"with vaccination rates are very high and there's been a lot of previous spread, there is a wall of immunity, and I think it's going to be a backstop against Delta spread. If you're in parts of the country where vaccination rates are low and there hasn't been a lot of prior spread, and that's a lot of parts of the rural South, I think it's much more vulnerable. I think people who live in those communities, especially if you live in communities where the prevalence is already high, I think it's prudent to take precautions if you're a vulnerable individual and Delta is so contagious that when we talk about masks, I don't think we should just talk about masks. I think we should be talking about high quality masks. Quality of mask is going to make a difference with a variant that spreads more aggressively like Delta does where people have more contagious and exude more virus and trying to get in 95 masks into the hands of vulnerable individuals in places where this is really epidemic, I think is going to be important."
4
Virus Expert Said a N95 Mask is Best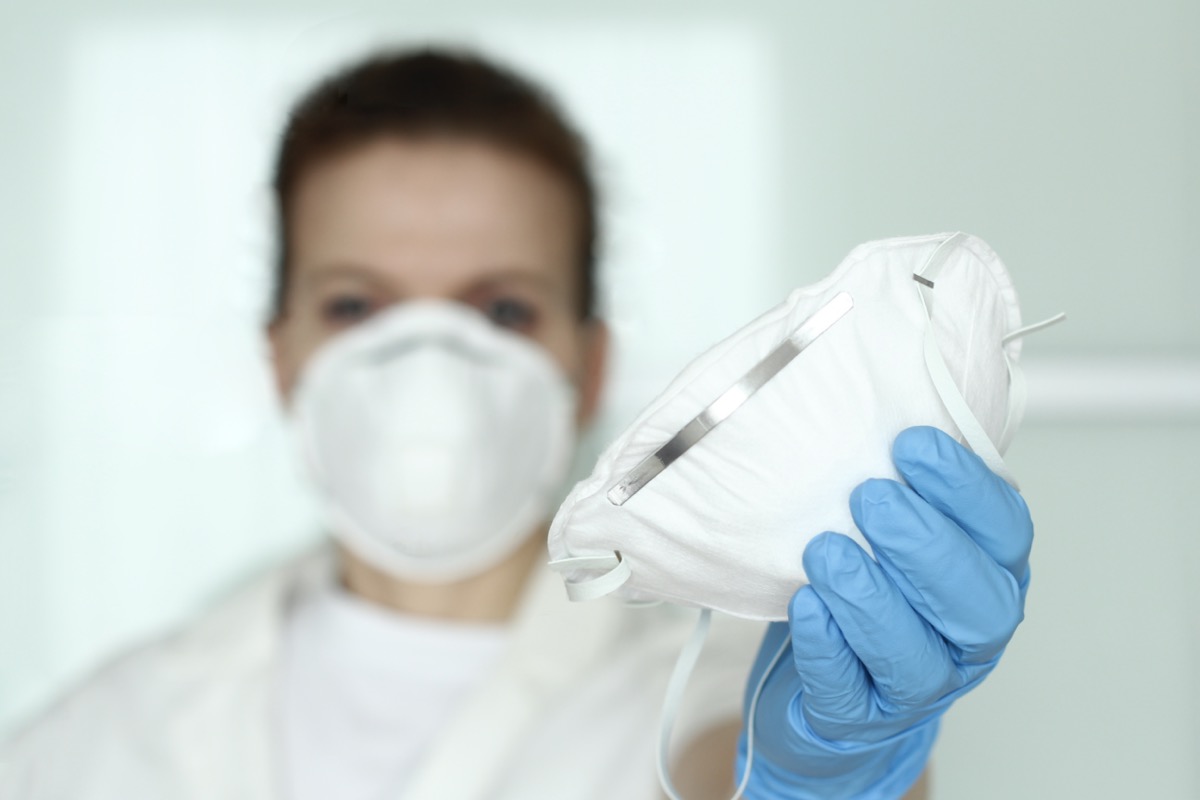 "Remember the original discussion around masks is that if we put masks on everyone, people who are asymptomatic and likely to transmit the infection would be less likely to transmit the infection. If they had a cloth mask on or even a procedure mask on. But if you want to actually derive protection from the mask, you want to protect yourself from others, spreading the virus to you, quality of mask does matter," said the doctor. "And high quality N95 masks are going to afford you a much better level of protection, especially if you fit it and wear it properly." You can buy them from 3M for example, a reputable provider.
5
How to Stay Safe Out There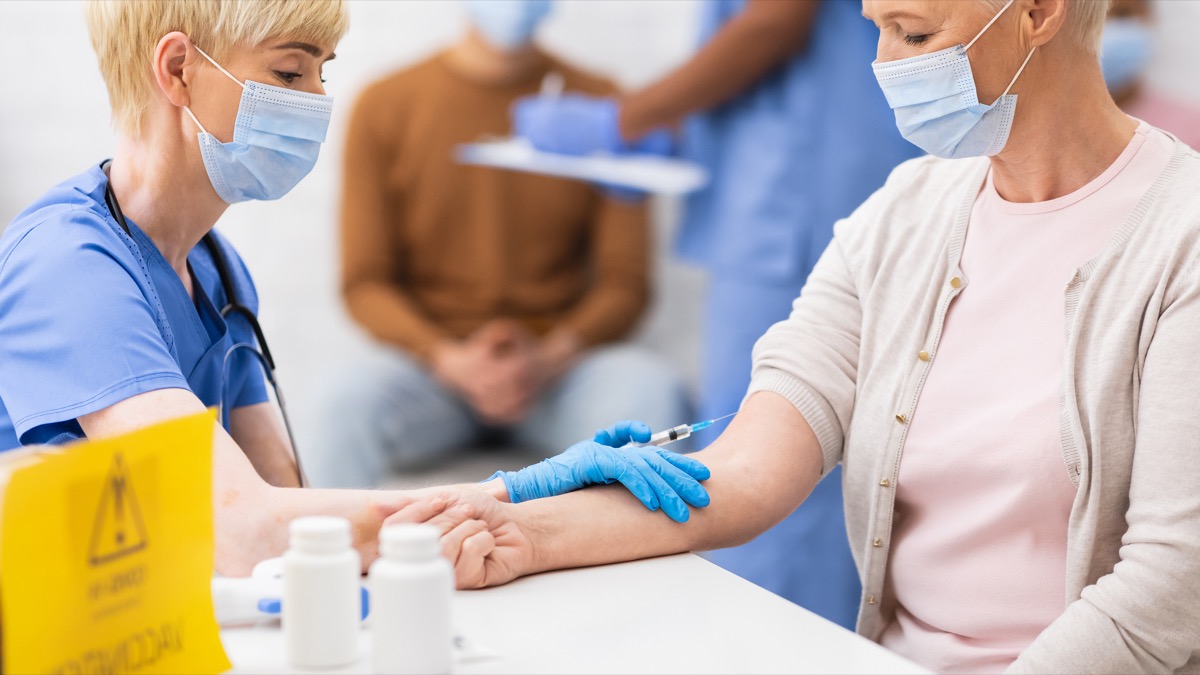 Follow the public health fundamentals and help end this pandemic, no matter where you live—get vaccinated ASAP; if you live in an area with low vaccination rates, wear a face mask that fits snugly and is double layered, don't travel, social distance, avoid large crowds, don't go indoors with people you're not sheltering with (especially in bars), practice good hand hygiene, and to protect your life and the lives of others, don't visit any of these 35 Places You're Most Likely to Catch COVID.
Alek Korab
Alek Korab is a Co-Founder and Managing Editor of the ETNT Health channel on Eat This, Not That!
Read more about Alek
More content from
ETNT Health