Higher Grocery Prices Are Forcing Shoppers To Do This, Data Shows
People are scrambling to keep their grocery bill down, and stores are noticing.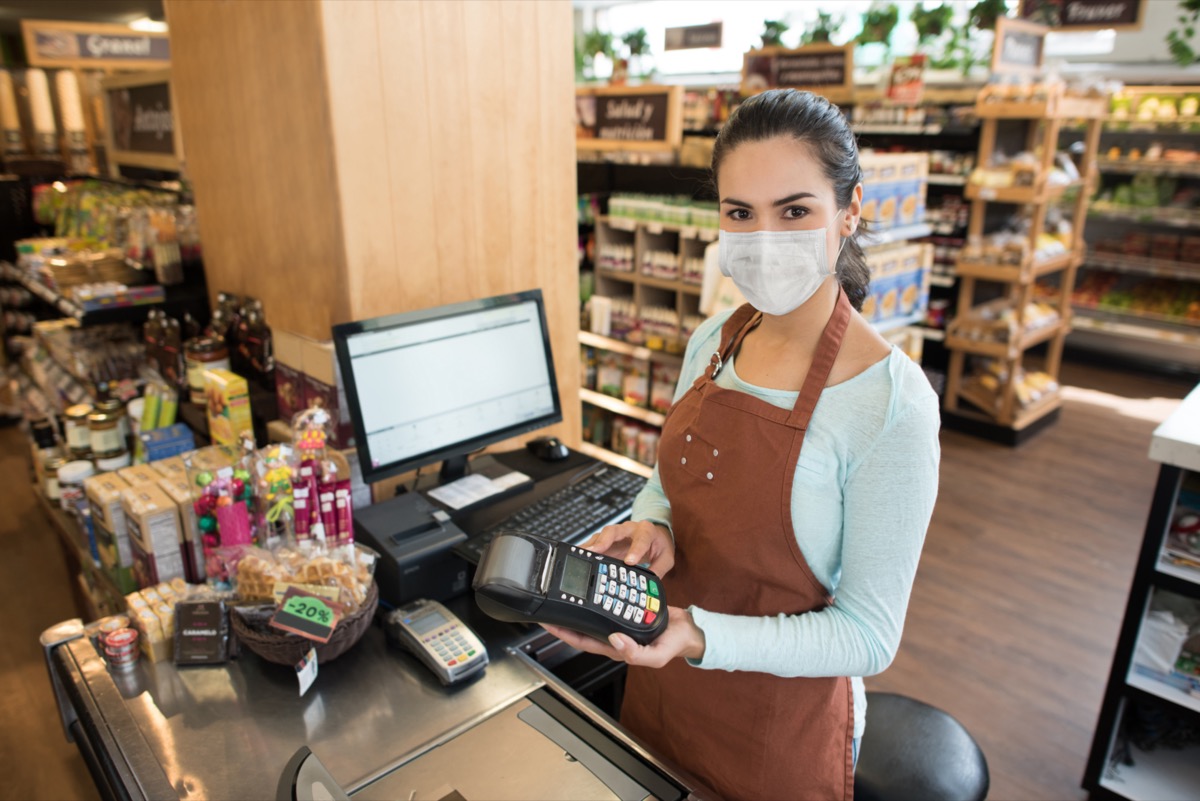 Grocery stores are dropping their mask rules, vaccinations continue to rise, and things look more normal than not compared to this time last year. But even as more people shop, the price of products on shelves is getting higher—especially on things needed to make the most of the summer (think: hot dogs, beef, bacon, alcohol, and more). And this is forcing customers to switch up their routine.
(For more on where to shop, This Is the Best Supermarket in America, New Survey Says.)
Shoppers are straying from their comfort zone.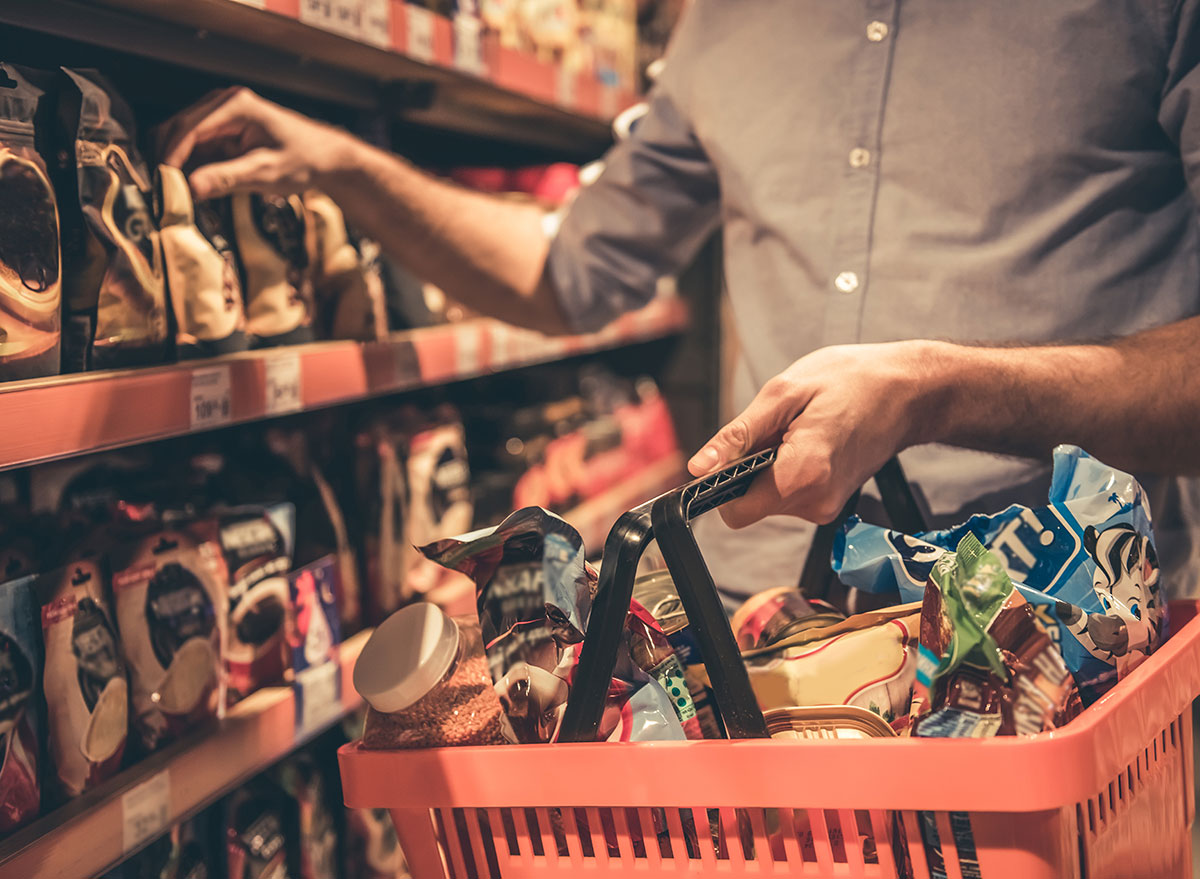 Data gathered by technology company Inmar Intelligence released on May 18 shows that 89% of 1,000 shoppers surveyed see their bill going up, and so 68% have switched up their routine and gone to a different store shop. Almost 90% also said they are buying store brand items to save money, too, Grocery Dive notes.
"Today's consumers are eager to get out of the house for their shopping, whether this is due to the increase in vaccinations or lessening of business restrictions, but they are still searching for value," the company analyzes, noting that 41% of survey respondents say retailers should find solutions for these price increases in order to keep customers in their store.
Related: To get all the latest news you need to know before grocery shopping delivered right to your email inbox every day, sign up for our newsletter!
What grocery stores are doing about it.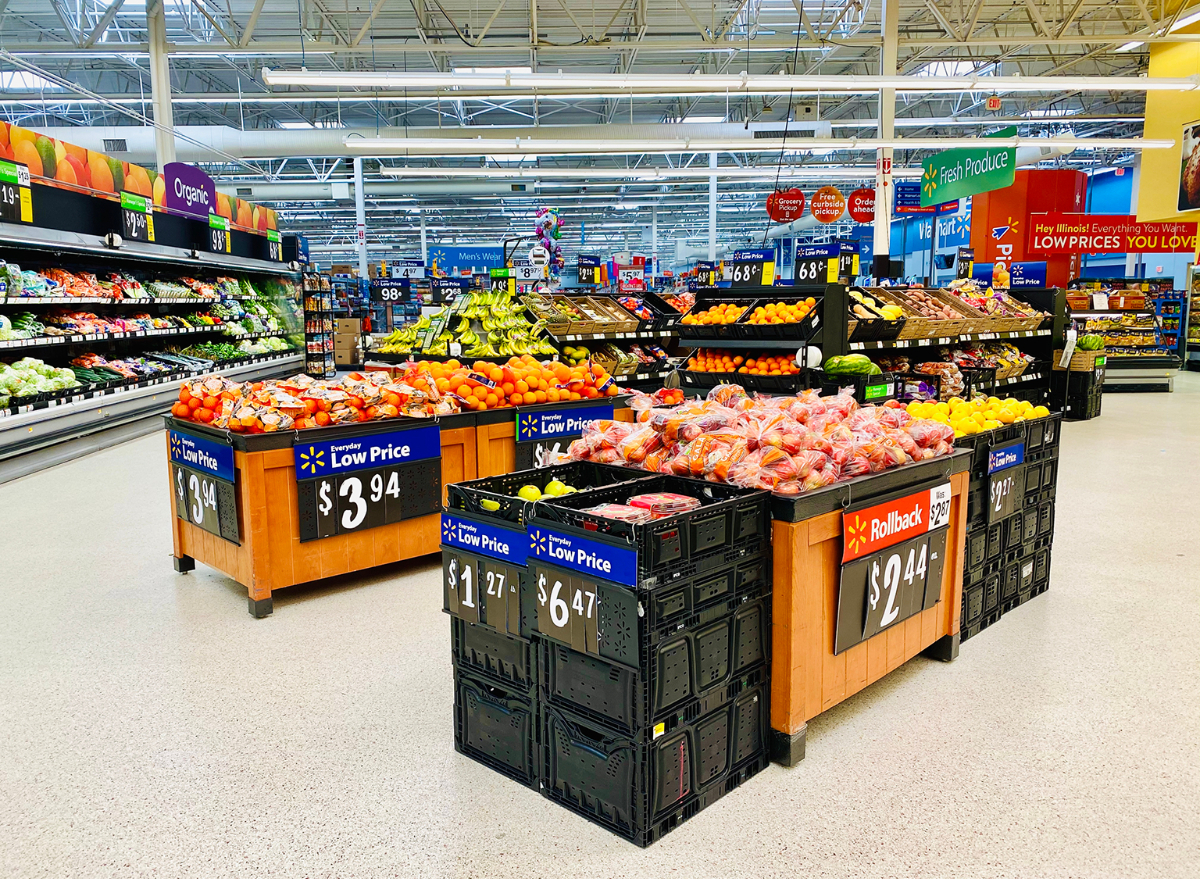 Walmart is actually doing exactly what customers want. By focusing on Rollbacks and price drops on in-demand items throughout its stores and online, sales have increased since the beginning of 2021.
The CEO of Walmart U.S says that the store will keep this strategy so customers don't go somewhere else. So if you're in need of a grill, lawn chairs, facial hair remover, clothes, and more for a discounted price, America's largest grocery chain has you covered.
What shoppers may do if prices stay up.
6254a4d1642c605c54bf1cab17d50f1e
There's no word yet on if other grocery stores will follow Walmart's plan of action, but they might not need to. Wholesale retailers like Sam's Club and Costco thrive off selling bulk items for cheap, and 52% of the survey respondents say they are considering joining one.
Related: 5 Changes Costco Is Making Right Now
How to keep your grocery bill low.
If you're hesitant to switch stores but still want to save, there are some ways to do so. Meal prepping, shopping for produce that is in season, comparing the prices of different sized items, and knowing the right portion sizes you need are all good options. Here are 20+ more tips to know.
And if you haven't, be sure to join your store's rewards program (or another store's if you're headed there). Here are the best ones you can be a part of.
Amanda McDonald
Amanda has a master's degree in journalism from Northwestern University and a bachelor's degree in digital journalism from Loyola University Chicago.
Read more about Amanda