Here's How Long COVID Symptoms Last Now
How COVID is affecting people long-term.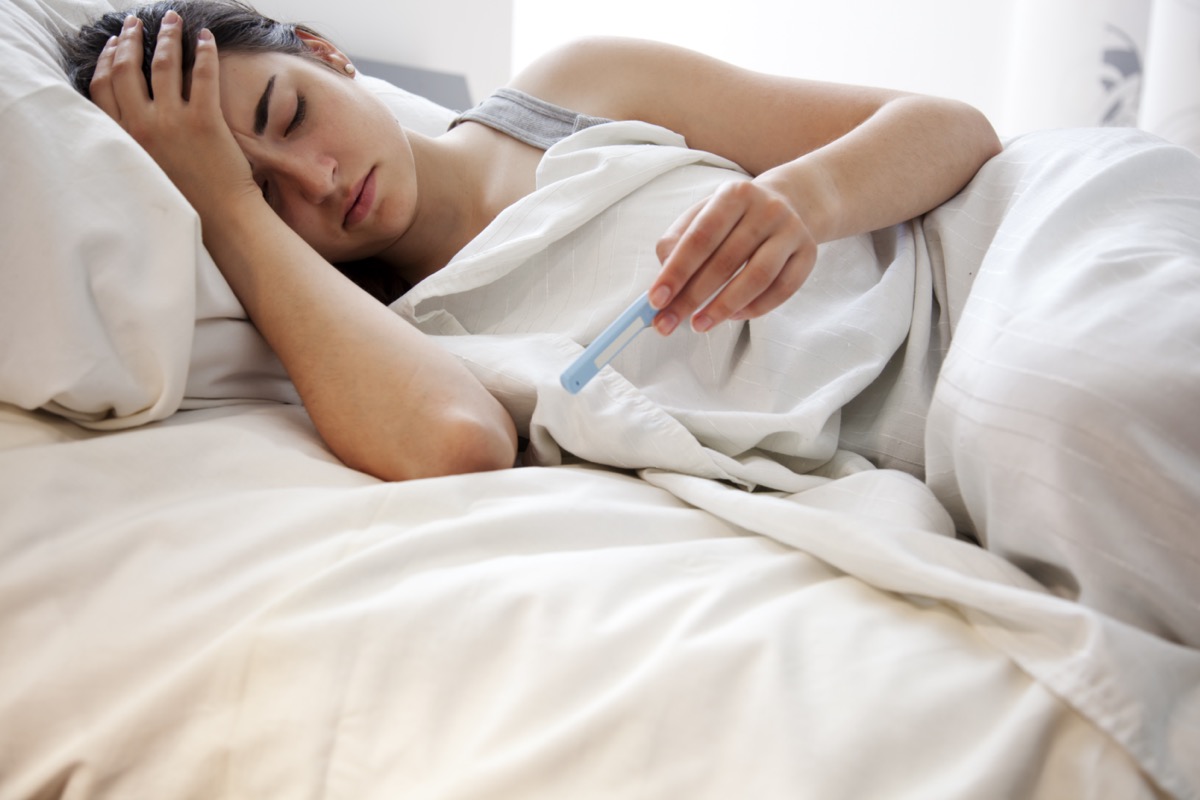 COVID cases are finally dropping and states are easing up on the restrictions and guidelines. but the pandemic isn't over. People are still getting infected with the virus daily and millions are dealing with lingering COVID symptoms that won't go away. "More than half of the 236 million people who have been diagnosed with COVID-19 worldwide since December 2019 will experience post-COVID symptoms — more commonly known as 'long COVID' — up to six months after recovering, according to Penn State College of Medicine researchers. The research team said that governments, health care organizations and public health professionals should prepare for the large number of COVID-19 survivors who will need care for a variety of psychological and physical symptoms." Eat This, Not That! Health spoke with Dr. Bernadette Boden-Albala, MPH, DrPH, Director and Founding Dean, University of California, Irvine Program in Public Health who explained the symptoms long-haul patients are dealing with and talked about the psychological effects of COVID. Read on—and to ensure your health and the health of others, don't miss these Sure Signs You've Already Had COVID.
1
Is Lifting the Mask Mandates a Good Idea?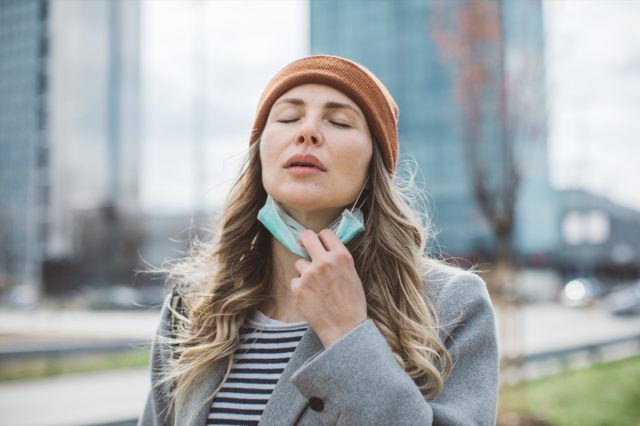 Boden-Albala says, "Lifting the mask mandate as it is tied to evidence based data including  declining case rates is fine. Public health policies are based on scientific  data, which point to declining case rates and increasing vaccination rates nationwide. Lifting the mask mandate puts the responsibility on individuals to make healthy choices. Even though masks will no longer be REQUIRED for unvaccinated individuals past March 1, they are still RECOMMENDED for everyone in most indoor, public spaces. Wherever I go I evaluate my risk – if I am going to a crowded indoor event in a county with moderate risk – my mask is on. If I am going to an open air outdoor event that is not crowded – my mask is off. Either way, I acknowledge there is some risk but I minimize that with a mask. This is a great example of why understanding public health concepts like risk  –  public health literacy – is so important. As leaders in the field, we need to continue to do more to ensure our communities understand the different risks they take and what different health policies mean for their day-to-day lives."
Boden-Albala explains, "While most people who contract COVID-19 recover completely in a few weeks, some continue to experience symptoms for weeks and months after, which is what we call post-COVID-19 syndrome or "long-haul COVID". Older and immunocompromised adults are at a higher risk of becoming long haulers, but it happens to young, healthy people too. And it doesn't matter how severe the person's initial COVID infection was. Many people who were never severely ill or hospitalized still become long haulers."6254a4d1642c605c54bf1cab17d50f1e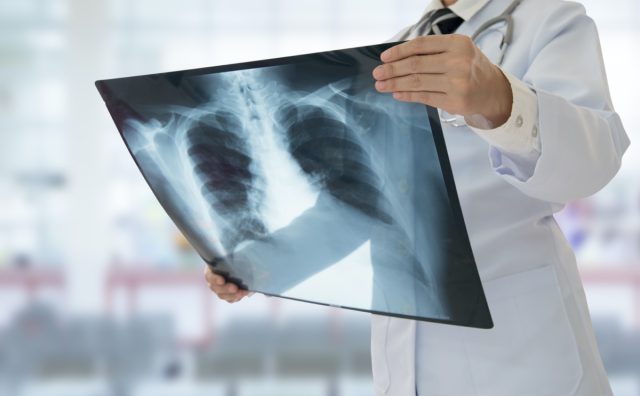 "SARS-CoV-2 infects the respiratory epithelial cells, which help generate and repair lung tissue," Boden-Albala says. "This damages the lungs over time and can cause conditions like pulmonary fibrosis, thrombosis, and increase susceptibility to bacterial infection due to a weakened immune system."
4
Cardiovascular Complications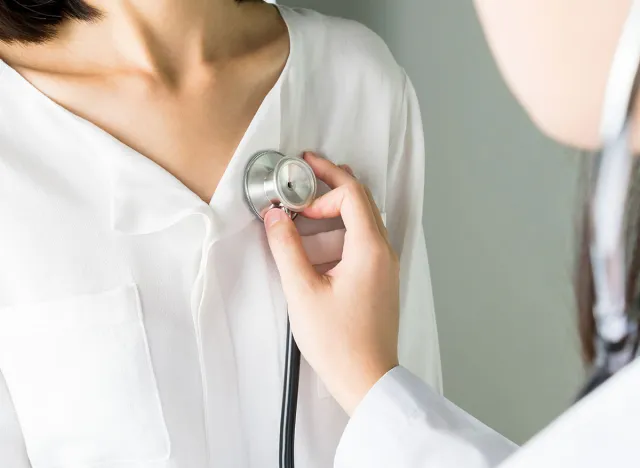 According to Boden-Albala, "Research shows that people infected with COVID-19 are at an increased risk of cardiovascular disease with conditions including stroke, arrhythmias, inflammatory disease (like pericarditis and myocarditis), heart failure, and more. And the risk appears to be the same regardless of age, race, and sex."
5
Neurologic Conditions and Mental Health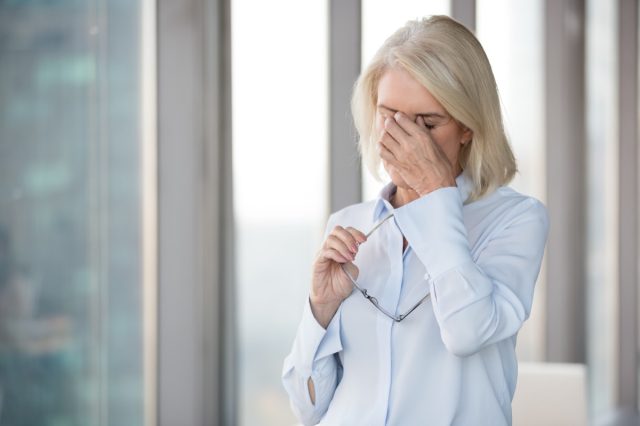 "SARS-CoV-2 is known to cause inflammation within the central nervous system, which can produce adverse neurologic outcomes in patients previously infected with the virus," Boden-Albala states. "The inflammation itself is caused by the body's rapid mounting of an immune response to the virus. While we don't know the full extent of long-term neurological complications from COVID, we know that common symptoms of "long haul COVID" include memory loss, difficulty concentrating, forgetfulness, and more."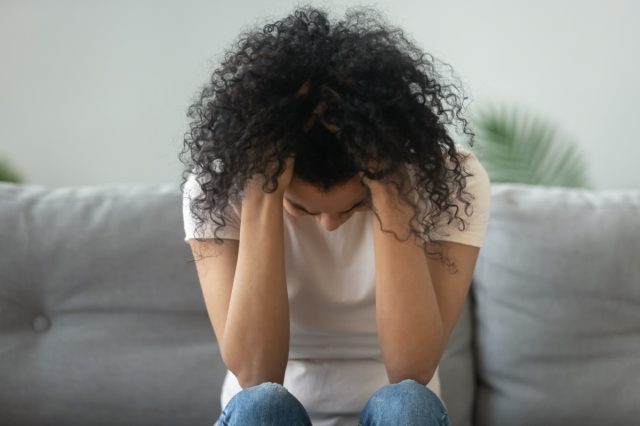 Boden-Albala explains, "Psychological stressors like social isolation, grief and loss, fear of becoming infected or infecting others, and stigma can lead to adverse psychiatric outcomes like depression and anxiety. These factors take a major toll on mental health, especially among COVID "long haulers" who continue to experience pain, fatigue, and other distressing COVID-19 symptoms long after initial recovery. Socioeconomic factors like financial difficulty, job loss, and lack of childcare impact mental health in similar ways."
7
Post-traumatic Stress Disorder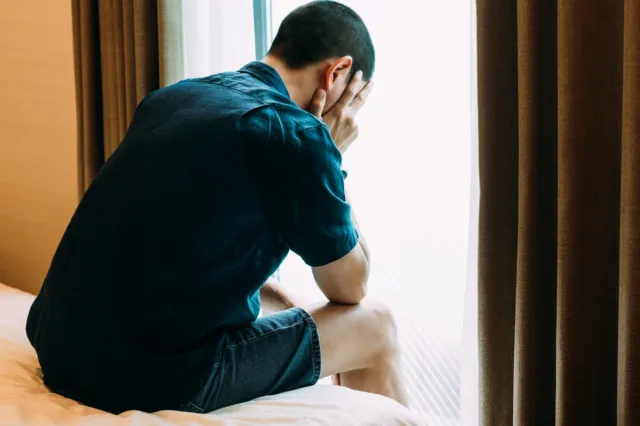 "Experiencing loss and grief due to COVID-19 can increase a person's risk of developing post-traumatic stress disorder, whether it be from losing loved ones or serving on the frontlines and witnessing pain and suffering first-hand. In fact, research shows that healthcare workers were at high risk of PTSD during the COVID-19 pandemic," says Boden-Albala.
8
How to Stay Safe Out There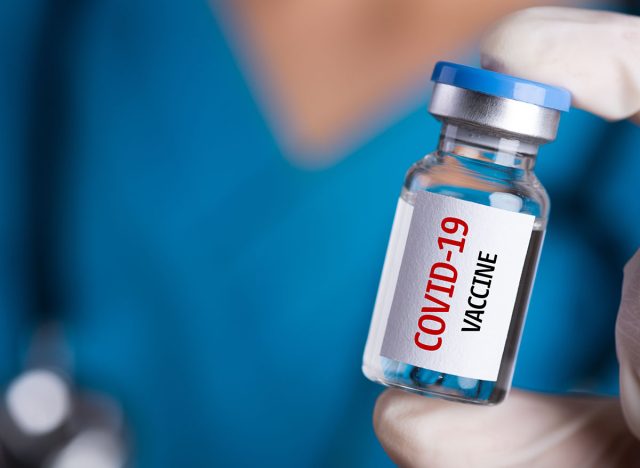 Follow the public health fundamentals and help end this pandemic, no matter where you live—get vaccinated or boosted ASAP; if you live in an area with low vaccination rates, wear an N95 face mask, don't travel, social distance, avoid large crowds, don't go indoors with people you're not sheltering with (especially in bars), practice good hand hygiene, and to protect your life and the lives of others, don't visit any of these 35 Places You're Most Likely to Catch COVID.
Heather Newgen
Heather Newgen has two decades of experience reporting and writing about health, fitness, entertainment and travel. Heather currently freelances for several publications.
Read more about Heather