How to Get Your Blood Pressure "Normal," Say Experts
Everything to know about blood pressure, according to experts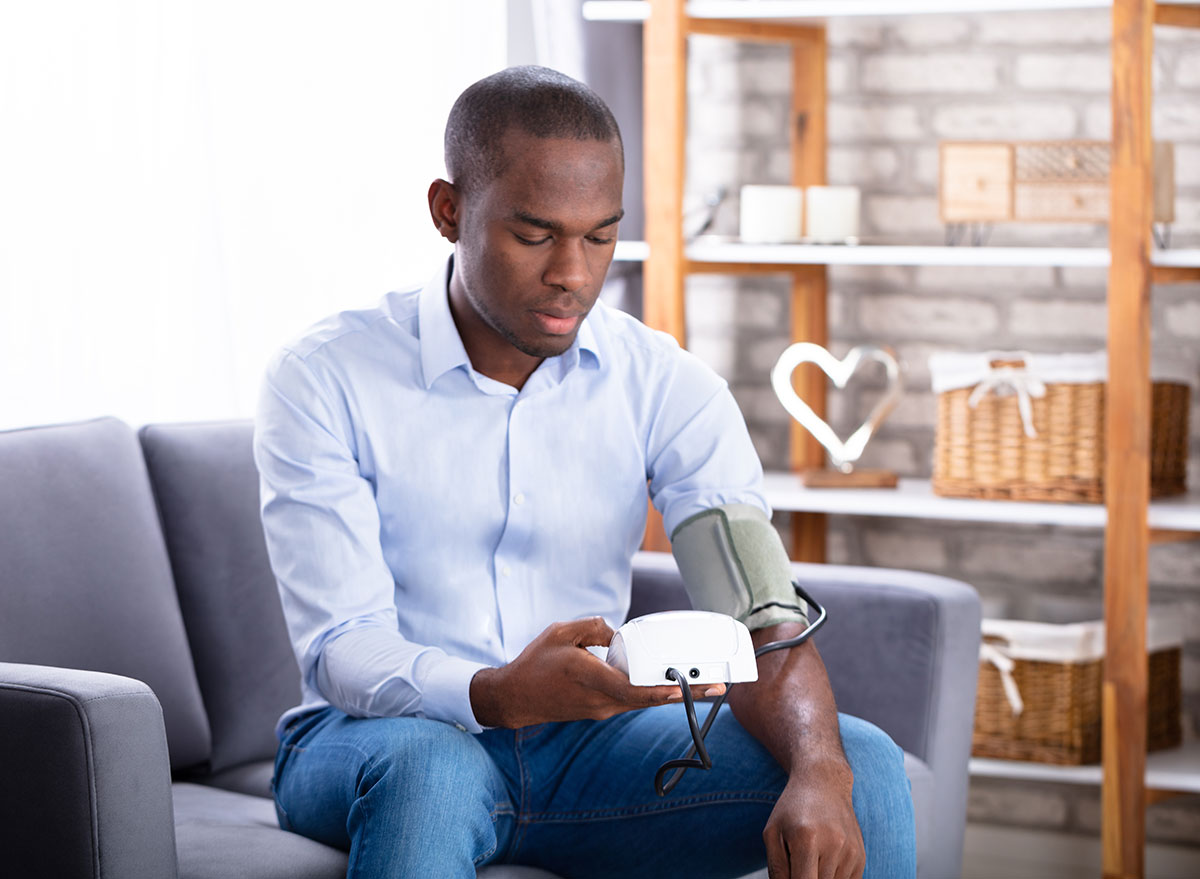 Ever wonder why your blood pressure is always taken every time you visit the doctor? It's because your blood pressure can tell a lot about your health. Julia Walker, a registered nurse with Paloma Health tells Eat This, Not That! Health, "Blood pressure is one of the most important health measurements your health care provider will monitor. It is a measurement of the pressure of circulating blood against the walls of your blood vessels. The pressure is created by the heart when it pumps blood through the circulatory system. However, blood pressure can also be influenced by how healthy the arteries and smaller blood vessels are, as well as the organs which are receiving blood flow." Having normal blood pressure is one way to stay healthy and Walker explains to ETNT Health how to get it. Read on—and to ensure your health and the health of others, don't miss these Sure Signs You've Already Had COVID.
Walker states, "Blood pressure is made up of two numbers. The first number is your systolic blood pressure, which measures pressure when your heart pumps. The second number is your diastolic pressure, which measures the pressure against your vessels when your heart is relaxed (or in between beats). A normal systolic blood pressure for 'most' adults is between 90-120, and a normal diastolic blood pressure is between 60-80."
Causes of High Blood Pressure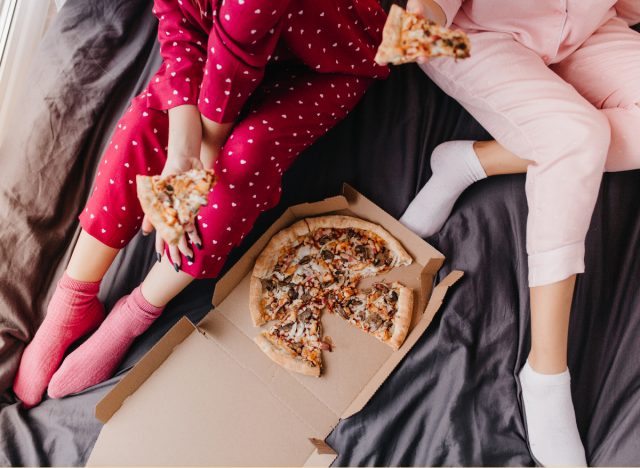 According to Walker, "High blood pressure can be caused by numerous factors. Of course, an increase in blood pressure temporarily is not a bad thing, as that is a physiological mechanism for helping us exert more energy at once (such as with exercise). Chronically high blood pressure, however, is not healthy, as it can damage your vessels and eventually lead to organ failure. Common causes of high blood pressure include stress, inactivity, family history, chronic health conditions, excess alcohol consumption, being overweight, and a poor diet high in sodium, cholesterol, and fat."6254a4d1642c605c54bf1cab17d50f1e
Maintaining Normal Blood Pressure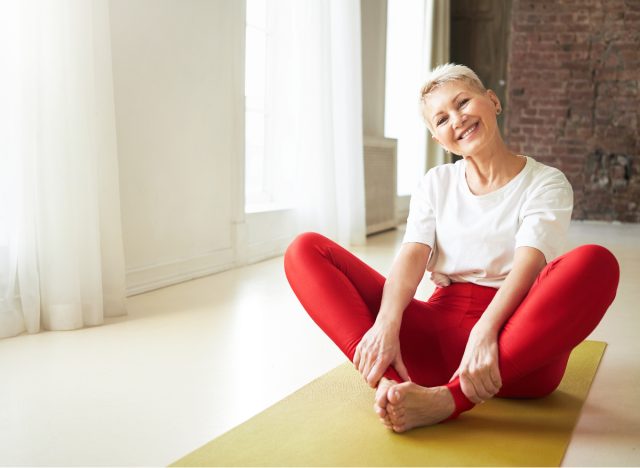 "Decreasing factors that increase your risk for high blood pressure are key," says Walker. "Of course, there are certain things you cannot change, such as your age and genetics. But, making healthy dietary choices, getting plenty of sleep and exercise, and finding ways to negate stress will make a huge difference in your cardiovascular health. Also, if you have other health conditions like diabetes, it is essential to effectively control those conditions to prevent physiological stress and organ failure."
Walker explains, "Even in people without high blood pressure, caffeine can cause short-lived dramatic increases in blood pressure. There are many theories as to why this is, including that caffeine causes more adrenaline to release from the adrenals or that it prevents your arteries from widening. Studies also show that people who drink caffeine regularly tend to have higher blood pressure in general compared to those who drink it sporadically. To see if caffeine affects your blood pressure, take your blood pressure before drinking a caffeinated product, and then within 30 minutes to 2 hours recheck your blood pressure to see if there are any changes."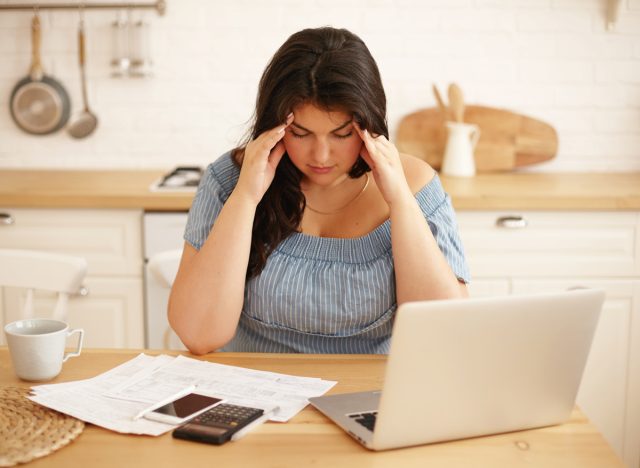 "People who are under stress are more prone to high blood pressure," Walker reminds us. "When we are stressed, whether physically, mentally, or emotionally, our adrenal glands release cortisol, which affects every body system. Most importantly, cortisol causes arteries to tighten, so they are more forceful in getting blood to the tissues that help you overcome stress. When we were hunter-gatherers trying to flee from predators, this system is what kept us alive. This stress response system has not changed, but the type of stress we have today has, where people are more likely to experience chronic mental and emotional stress. By decreasing the busyness of your day, taking care of your mental health, doing plenty of healthy things for yourself like eating well and getting exercise, you can decrease cortisol in your body and get better control over your blood pressure."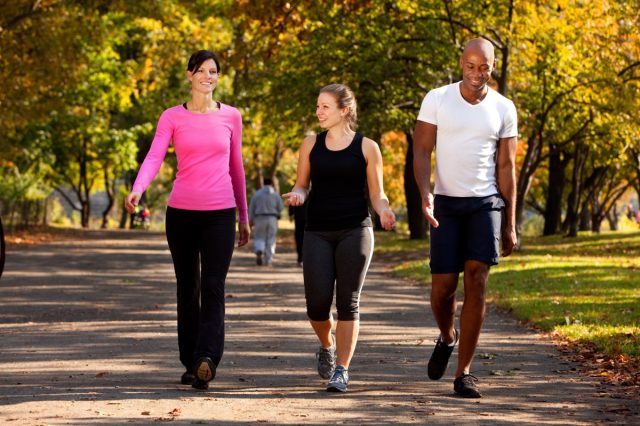 Walker says: "Exercise is not only fitness for your muscles, but it also keeps your organs in tip-top shape. Your heart (which is a muscle) perhaps benefits the most because regular physical activity helps it pump more blood with less effort. When your heart doesn't have to work so hard, there is less pressure on your arteries, which in turn decreases your overall blood pressure. Aside from blood pressure management, exercise also helps curb weight gain, reduce fat content, and boosts your mental health. For many reasons, exercise is one of the medicines there is. Because exercise puts more pressure on the heart during physical activity, you will want to consult your doctor first to verify what type of exercise is safest for you if you have high blood pressure."
Heather Newgen
Heather Newgen has two decades of experience reporting and writing about health, fitness, entertainment and travel. Heather currently freelances for several publications.
Read more about Heather