The Easiest Way to Lower Your COVID Risk
A registered dietitian reveals the simple steps you can take to prevent adverse symptoms.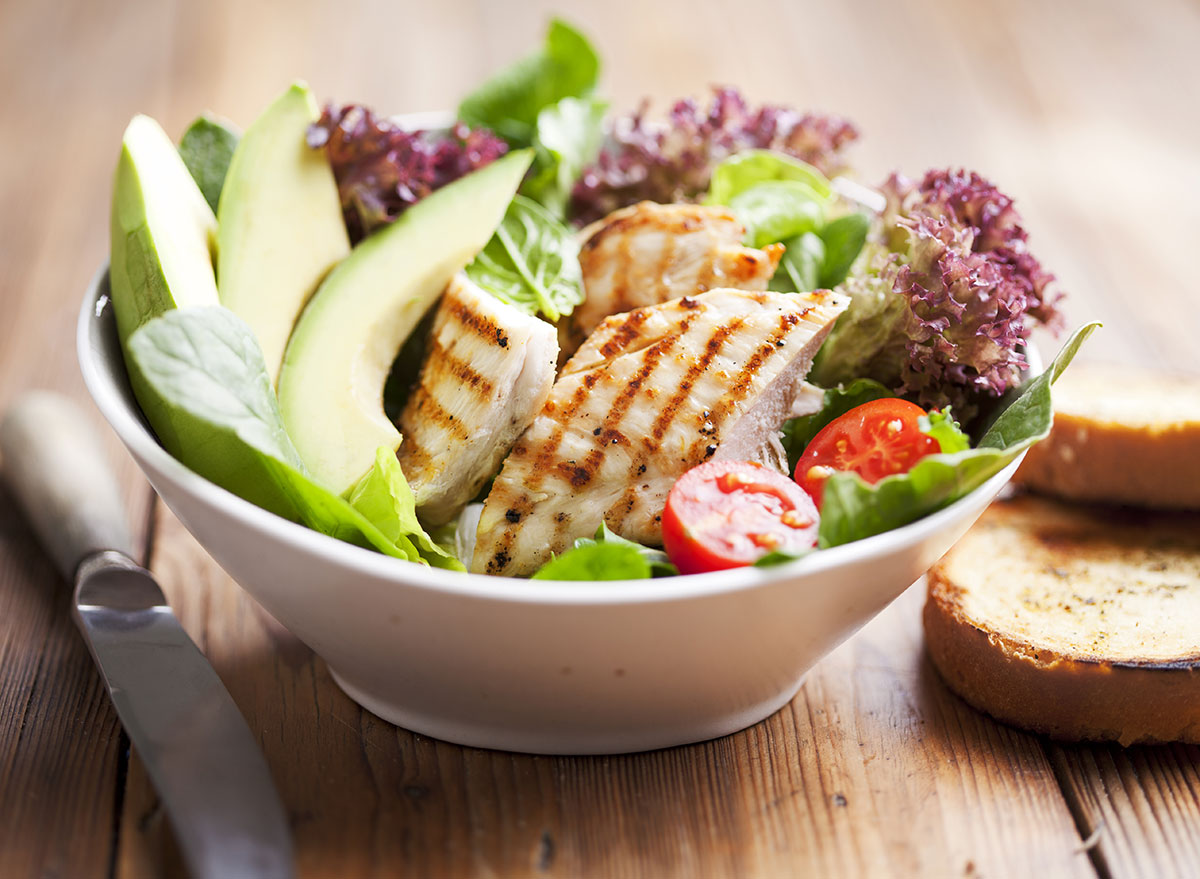 More than 26 million cases and 440,000 deaths have been confirmed since the novel coronavirus first arrived in the U.S. While a majority of patients who become infected with the SARS-CoV-2 virus have mild symptoms, everyone's body reacts to it differently.
There are a few simple preventive measures you can take right now to mitigate your risk of adverse symptoms from COVID-19, which is the disease caused by the SARS-CoV-2 virus. The easiest way for individuals to lower their risk of severe complications is to incorporate key vitamins and minerals into their diet, according to Sydney Spiewak, MS, RDN, CD-N. (Related: The One Vitamin Doctors Are Urging Everyone to Take Right Now).
"When I think about vitamins and minerals in regards to COVID, I think of three: vitamin C, vitamin D, and zinc," Spiewak tells Eat This, Not That!6254a4d1642c605c54bf1cab17d50f1e
Vitamin C helps prevent the common cold in the human body. You can boost your immune system by making sure that you're sourcing this infection-fighting vitamin from foods like broccoli, kale, oranges, strawberries, and yellow bell peppers on a regular basis. Vitamin D, on the other hand, isn't as easily sourced from food. In fact, we primarily get it through the sun.
"However during colder months—especially like the winter we're experiencing now—there is not much sun, and we are spending almost no time outside due to the cold weather. This means a majority of the population is probably already deficient in Vitamin D," Spiewak says. "While research on COVID is still emerging, there has been a trend with individuals who are deficient in vitamin D are more likely to contract COVID-19."
There are various foods that do contain vitamin D, including fatty fish like salmon or mackerel and plant-based foods such as mushrooms. However, your best bet to ensure that you're getting your daily dose of this vitamin is by taking a supplement. Finally, there's zinc.
"In general, zinc is a necessity when it comes to normal development and functioning cells that are part of our immune system," Spiewak says. "I advise taking a supplement of zinc, as it isn't always easy to get all of it from foods in our diet. I like the Vitafusion gummy vitamins multivitamin for men and women that contains zinc."
In addition to equipping your diet with all of the necessary vitamins and minerals (including vitamins B6 and K2) primarily through diet, Spiewak recommends getting regular exercise and plenty of quality sleep.
"All of these preventive measures would help improve your chances of combatting the common cold and flu," she says. "Vitamin C, vitamin D, and zinc all work to improve immune function and maintain a healthy immune system."
For tips on what not to do this winter season, be sure to read 7 Habits That Are Hurting Your Immune System, According to Harvard.
Cheyenne Buckingham
Cheyenne Buckingham is the news editor of
Read more