Virus Expert Just Issued This Important BA.2 Update
Here's what will happen next, according to Dr. Ashish Jha.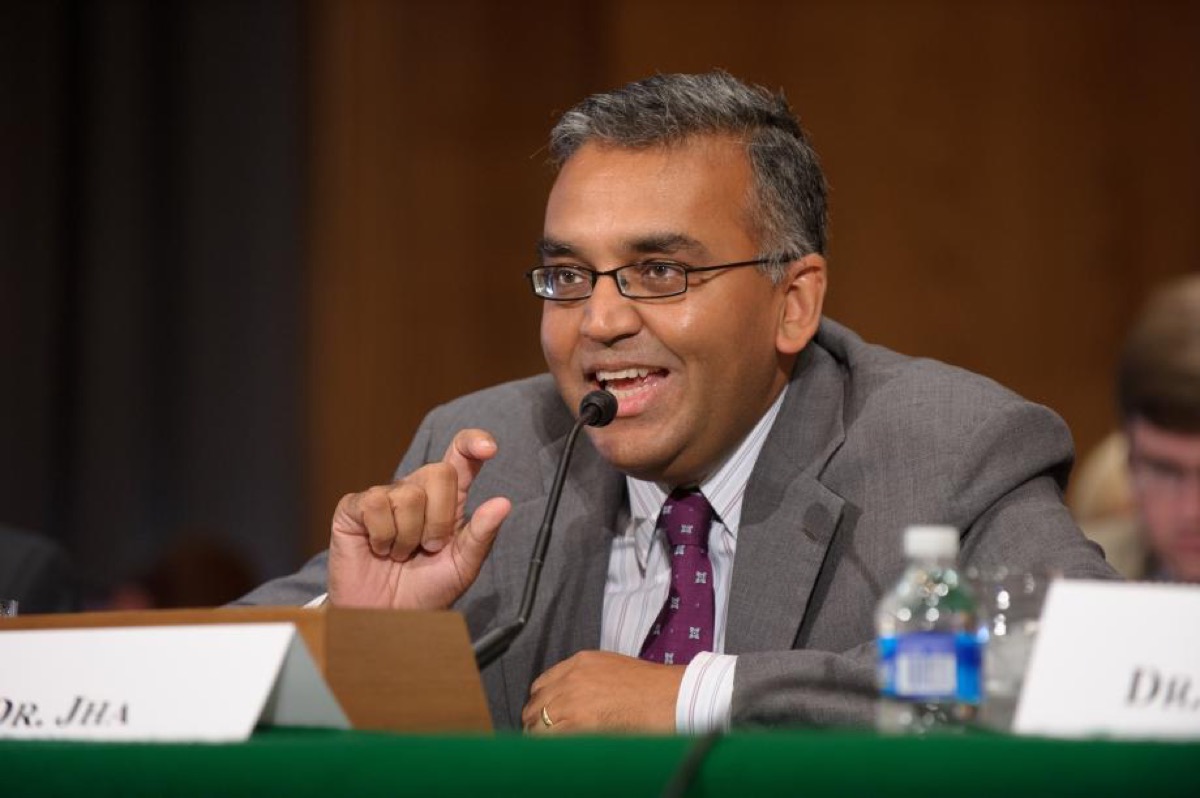 With the Omicron BA.2 subvariant on the rise in the U.S., what should we be doing to stay safe and prevent the spread of COVID-19? Here's what White House COVID-19 response coordinator Dr. Ashish Jha advises. Read on—and to ensure your health and the health of others, don't miss these Sure Signs You've Already Had COVID.
Why Are COVID Cases Rising?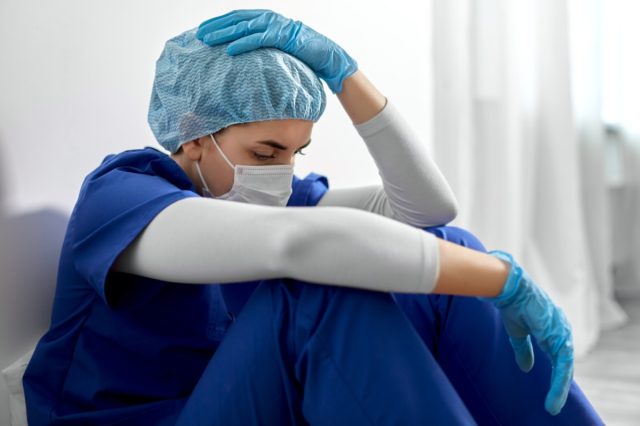 "I think a major issue driving these increases in cases is BA.2. This subvariant is even more contagious than the original Omicron," says Dr. Jha. "And we saw it fuel case increases across Europe and Israel and elsewhere. And I think that is the major reason we're seeing it happening in the U.S. right now."
What About AT-Home COVID Tests?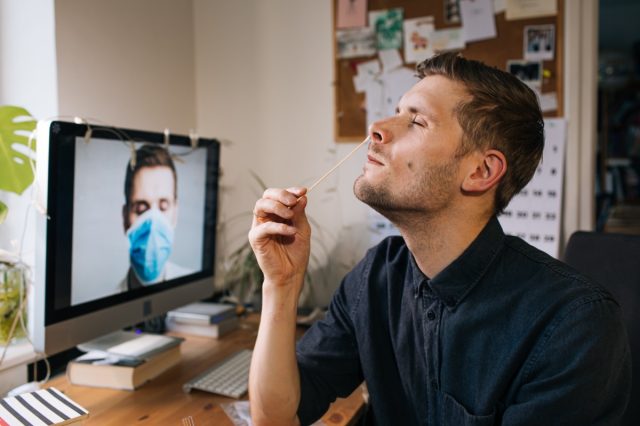 "First of all, I'm a huge fan of home tests, right? I think they're great, but that does lead to some undercounting," says Dr. Jha. "But there are other ways that we're monitoring what's going on, right, looking at wastewater data, looking at hospitalizations. There are other metrics we can use, so that we have a sense of how much infection there is in the community."
Are Masks Required In Low-Infection Areas?
"So, first of all, I think, from a historical basis, we are at low infection levels, right? Like, yes, it is true they have gone up, but it's still very, very low. And hospitalizations right now actually are at the lowest point in the pandemic…I think that choosing not to mask up right now is reasonable," says Dr. Jha. "Obviously, if you're in a high-risk setting, obviously, if you're a high-risk person, in those contexts, wearing a mask is always reasonable. And people may make that decision. I think CDC is laying out a broad framework for how to think about it for the broader public."6254a4d1642c605c54bf1cab17d50f1e
Could BA.2 Lead To More Hospitalizations?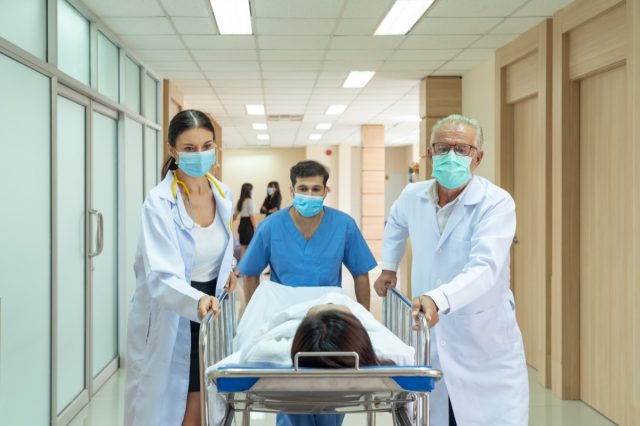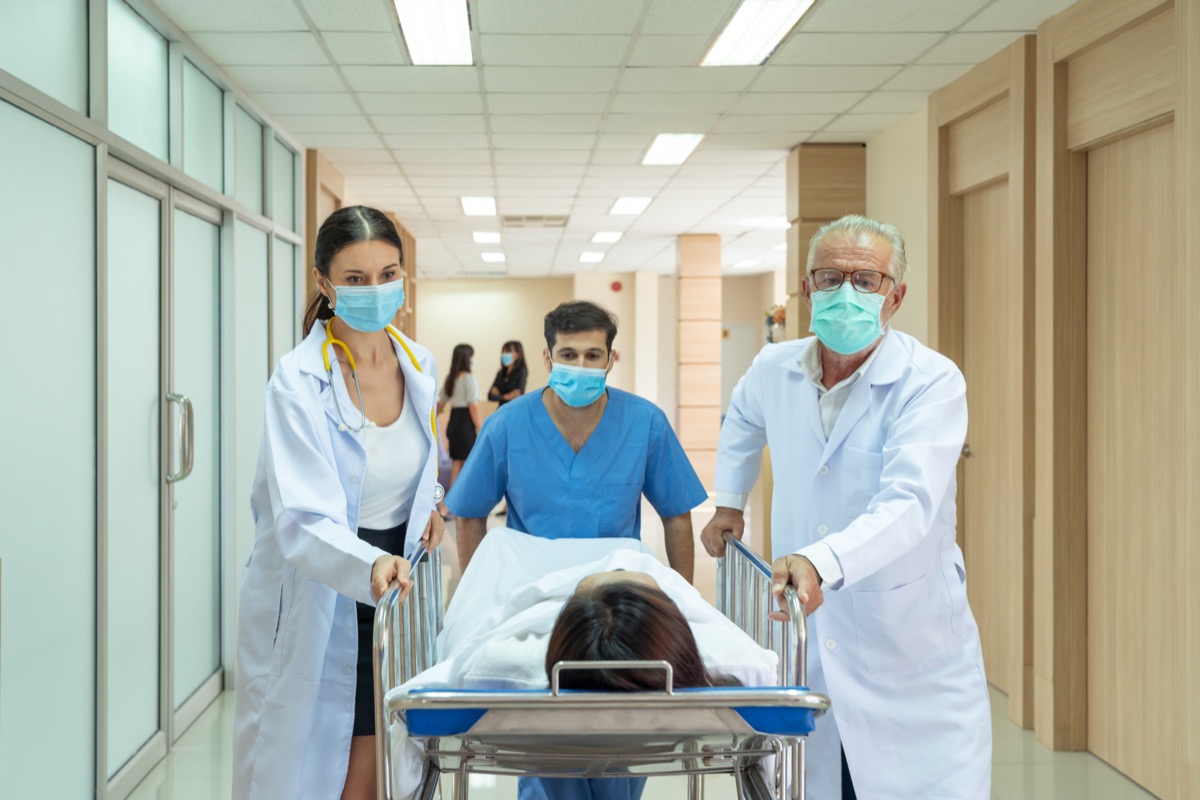 "We will have a lot more information, yes, so I think within the next couple of weeks," says Dr. Jha. "Once something becomes dominant, usually about a week or 10 days later, you start getting a pretty good sense of what's happening with hospitalizations. Certainly, by two weeks, I think we will have a much clearer picture."
Is the Fourth Shot Necessary?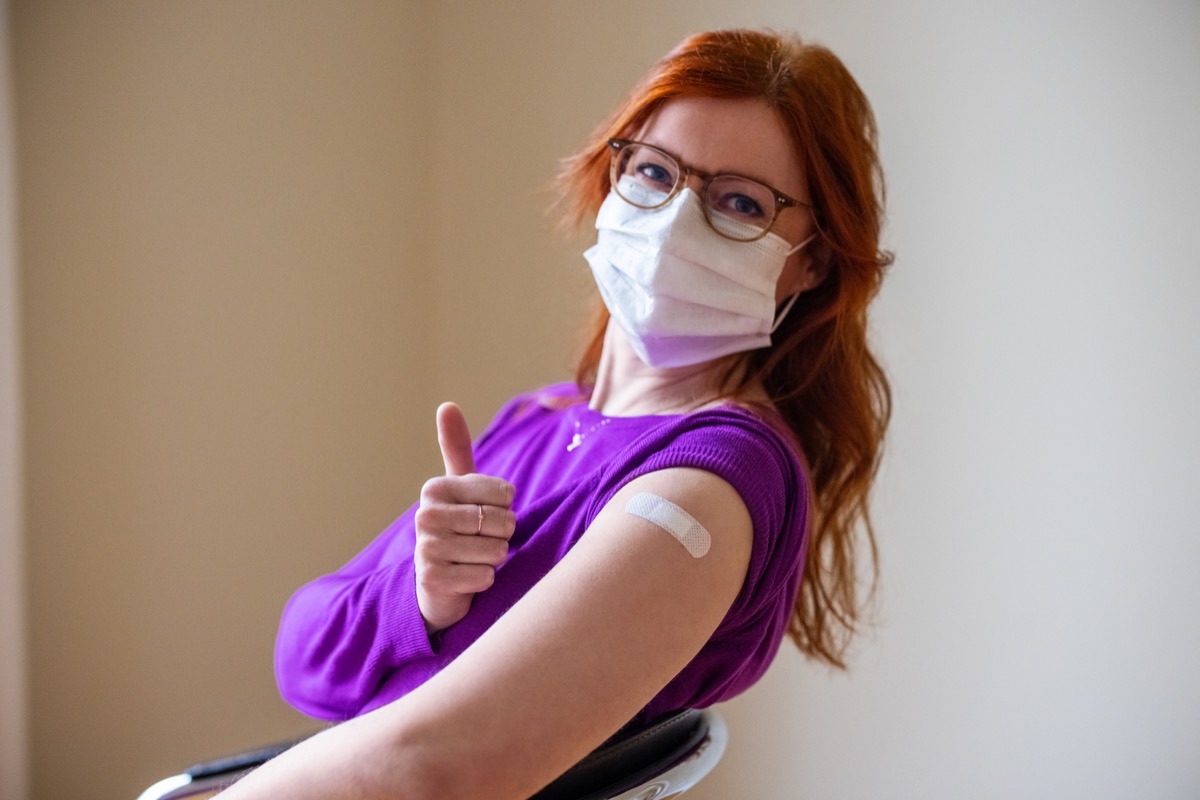 "The best data we have on the fourth shot is from Israel," Dr. Jha says. "And the data is actually, I think, quite clear. People over 60 who got a four shot had dramatic reductions, not just in infections, which, of course, matter, but in hospitalizations and deaths, which is the thing we care most about. So I feel like that, based on the data, people over 60 who are four or five months out of their second shot — I mean, out of their third shot, should get that second booster. I think that second booster is going to be protective; 50 to 59, the data is less clear. If you're a higher risk, it makes a lot of sense to me. And I think they should — people 50 to 59 should consider it. But, to me, 60 and over, if you're going to follow the Israeli data, it's clear people clearly benefit from that second booster."
Should Parents Get Their Children Vaccinated?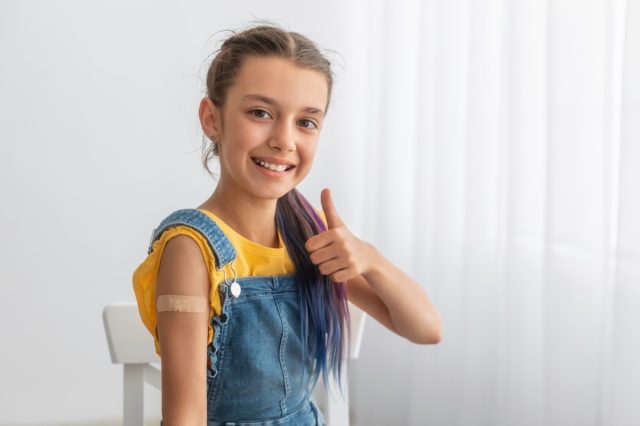 "I have a 10-year-old and I got him vaccinated the first day he was eligible," says Dr. Jha. "And the question is, why? And it's really straightforward, right, because we know these vaccines are exceedingly safe. And while infection numbers are low right now, they might rise again. They have been obviously higher in the past. And protecting our kids against it with a very, very safe vaccine, to me, is a no-brainer. And that's why I have been a very strong proponent of getting kids 5 and above vaccinated, because the evidence is that the benefit is substantial, and the risks are very, very small."
Why Should Parents Get Their Children Vaccinated?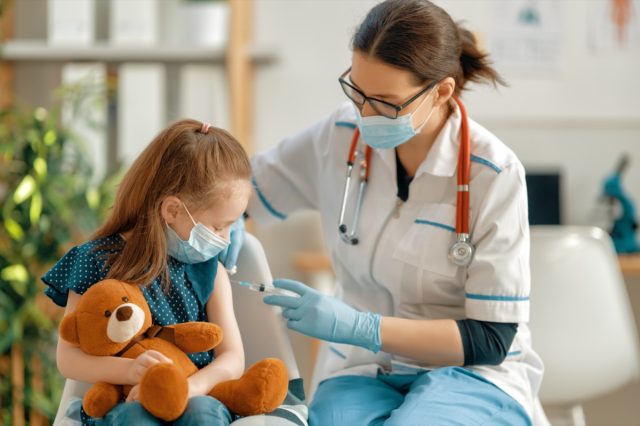 "I am saying, first of all, that, even when kids get infected — I mean, if you have a very safe, effective vaccine that prevents infection, kids should get vaccinated against that — against that virus," says Dr. Jha. "And, yes, it's true we have not seen an uptick, but kids continue to get infected from this virus. Obviously, some proportion of them still do get hospitalized. And if you have something that's very safe and effective that can prevent that, I strongly recommend to parents that they get it."
Should We Be Worried About New Variants?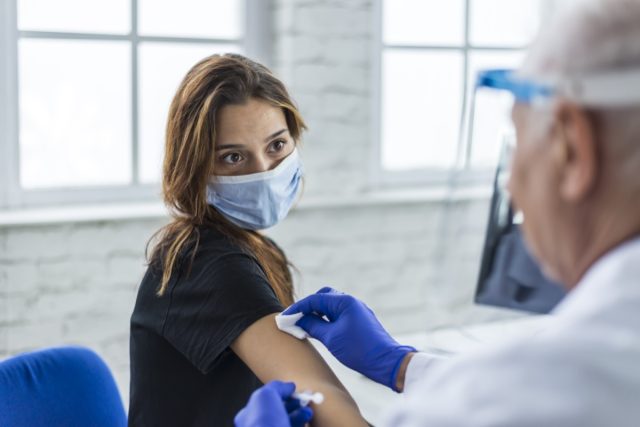 "We're two years into this pandemic. We have seen a new variant that has caused substantial disruptions about every six months," says Dr. Jha. "I remain worried about that. And the best way to prevent that, obviously, is to get as many people vaccinated and boosted in the United States, but it's also to vaccinate people globally. I mean, there is no question about it that if we let this virus run rampant across the world, it is just risking more variants. And those variants end up eventually coming back to the United States. So, we really need a global strategy here. And we need to make sure we're vaccinating the entire world, while continuing to focus on vaccinating Americans."
How Can We Keep Infections and Hospitalizations Low?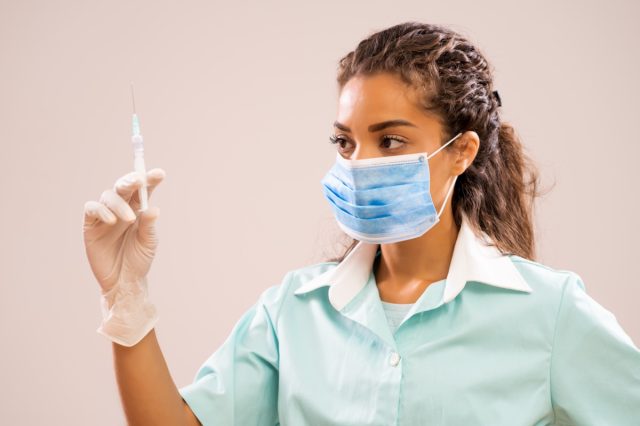 "I think we should be doing things that are sensible, reasonable to keep the infection numbers low, right? We should be encouraging people to get a test before they gather in large groups," Dr. Jha advises. "We should encourage people, if you're going into a high-risk situation, you should think about it. If you have symptoms, you should stay home. And there's a lot we can do to reduce spread. That said, obviously, we care about hospitalizations and deaths a lot. And that means getting people vaccinated, boosted, getting people therapies that are becoming widely available. I don't think we have to trade off between cases and severe disease. We can do both using a different set of tools for different goals."
How to Stay Safe Out There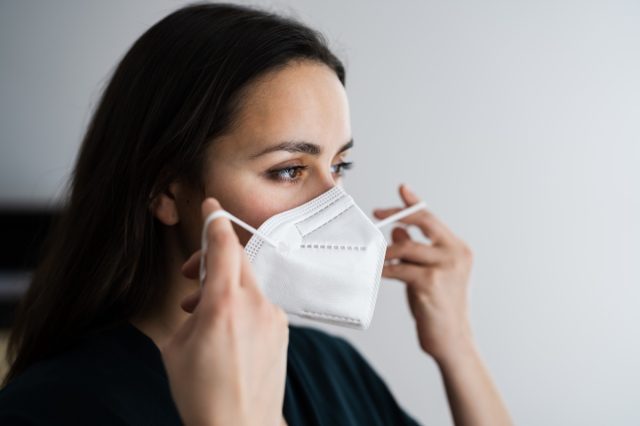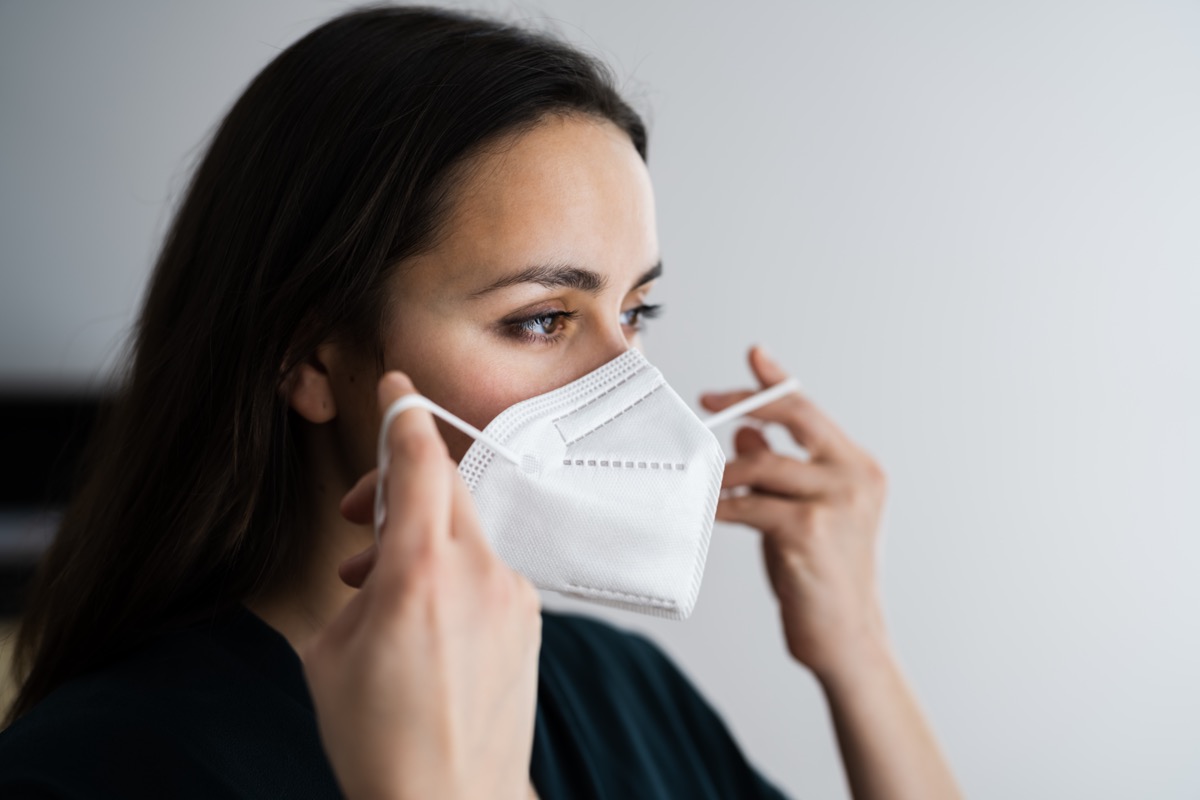 Follow the public health fundamentals and help end this pandemic, no matter where you live—get vaccinated or boosted ASAP; if you live in an area with low vaccination rates, wear an N95 face mask, don't travel, social distance, avoid large crowds, don't go indoors with people you're not sheltering with (especially in bars), practice good hand hygiene, and to protect your life and the lives of others, don't visit any of these 35 Places You're Most Likely to Catch COVID.
Ferozan Mast
Ferozan Mast is a science, health and wellness writer with a passion for making science and research-backed information accessible to a general audience.
Read more about Ferozan