I've Got BA.2 and This is What I Learned
Here's what to watch for.
This month, health-policy expert Dr. Farzad Mostashari tweeted that after two years "of working hard to avoid getting—and spreading—COVID, the pandemic finally caught up with my family." He and his loved ones tested positive for what is likely the BA.2 subvariant, which now accounts for 86% of new COVID cases in the U.S. In an informative thread, the doctor shared what he learned from the experience, including what BA.2 symptoms are, how to obtain antiviral treatments more quickly, and how to know if you're still potentially infectious to others (even after the officially recommended five-day isolation period). Read on to find out more—and to ensure your health and the health of others, don't miss these Sure Signs You've Already Had COVID.
In terms of symptoms, "We had what you would expect—initial chills, body aches, then runny nose," tweeted Mostashari. "My dad had a cough very early, I had it later, but quite persistent (I still have it 3 weeks later)."
Data collected by the ZOE COVID Study found that the main symptoms of Omicron (BA.1) were similar to those caused by the Delta variant: runny nose, headache, fatigue, sneezing, and sore throat. But some different symptoms, like dizziness and fatigue, have been anecdotally reported. Mostashari noted that "a symptom I didn't expect was wheezing."
2
Vaccinations, Booster Shots Important, Especially For Elderly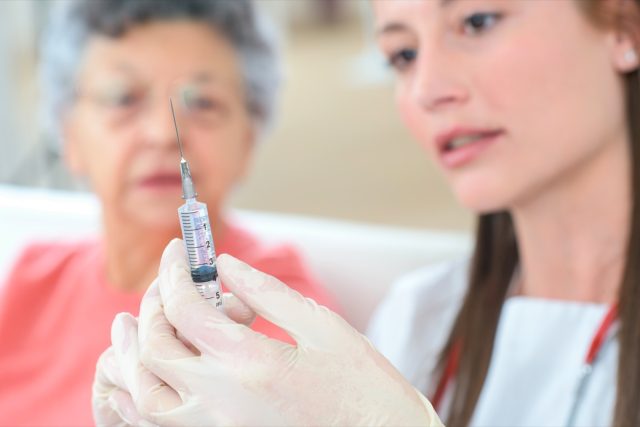 "My elderly parents have been essentially homebound for the past two years, with very limited number of contacts," said Mostashari. "We still don't know exactly how my dad got it. But I am so grateful that we delayed his infection until he had a chance to get vaccinated and boosted."6254a4d1642c605c54bf1cab17d50f1e
"My dad (86 yo) didn't need to be hospitalized but he got pretty sick for a while," he added. "Without good care at home, and certainly without the vaccine and booster and therapeutics, I could easily have imagined a bad outcome."
3
Here's a Hack for Getting Antiviral Drugs Faster
"I am SO GLAD for science, and that we delayed his infection until [the antiviral drug] Paxlovid was widely available," tweeted Mostashari. "Pharmacies all had it in stock. But getting a prescription from his academic medical center PCP quickly was beyond my abilities."
That's a concern because antiviral drugs must be started within five days of symptoms to be effective. Mostashari said he was able to obtain an antiviral prescription for his father quickly by scheduling an urgent-care visit. (He warned that the printed instructions on Paxlovid can be somewhat confusing and advised reading carefully and following them in detail.)
4
And Here's a Hack for Obtaining Monoclonal Antibodies
Mostashari's mother contracted COVID a week after his father, and although monoclonal antibodies were available in their area—"Even though there isn't that much supply, there's no shortage"—he noted, "You have to know how to navigate the system to get it. Again, forget about calling your PCP office to arrange for it, even if they are within one of the blessed academic institutions." 
His advice: Call the state health department to schedule an appointment. (Monoclonals must be administered in an ER or hospital setting by infusion.) He was able to get a spot for his mother the same day. 
The treatment was very effective. "My mom's response to the mAb was impressively fast," he said. "I went from pretty worried about her clinically to completely at ease within 24 hours. I think they are massively underused right now. If you have an elderly/at-risk loved one with COVID infection, I'd try to get it."
5
This Test Tells You When It's Safe to Leave Isolation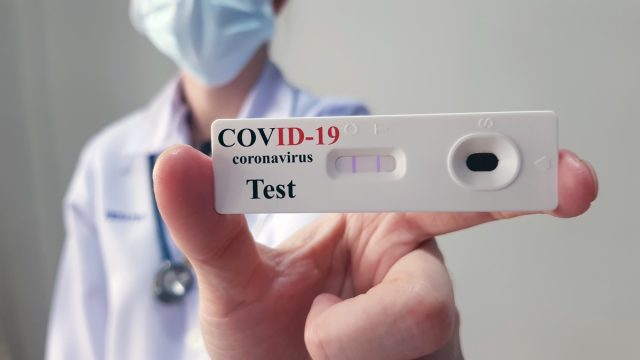 If you're still testing COVID-positive on a rapid test, that means you're probably infectious and should remain in isolation—even if it's beyond the five days recommended by the CDC, said Mostashari. "PCR tests will stay positive long after you are no longer infectious. THAT'S NOT TRUE FOR RAPID ANTIGEN TESTS. If you're antigen positive, assume you're infectious."
6
How to Stay Safe Out There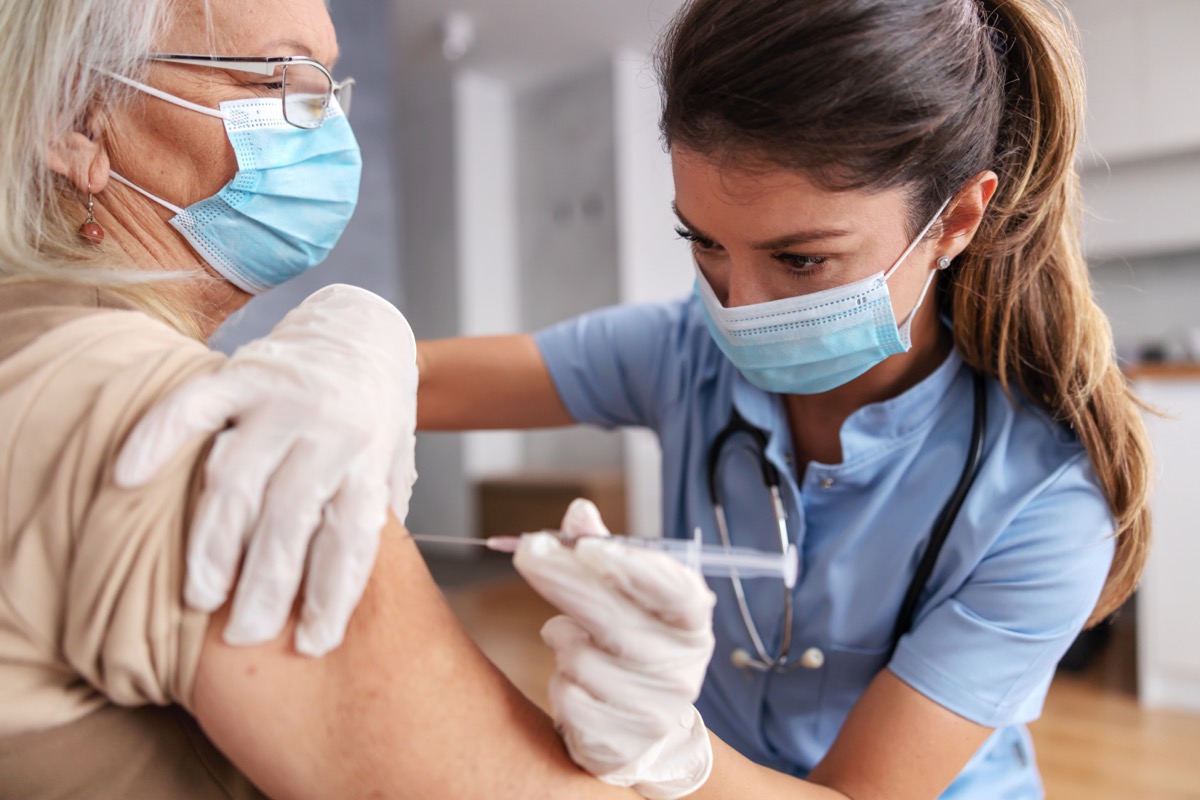 Follow the fundamentals and help end this pandemic, no matter where you live—get vaccinated ASAP; if you live in an area with low vaccination rates, wear an N95 face mask, don't travel, social distance, avoid large crowds, don't go indoors with people you're not sheltering with (especially in bars), practice good hand hygiene, and to protect your life and the lives of others, don't visit any of these 35 Places You're Most Likely to Catch COVID.