Here's the Truth About the Virus Now, Says Former Surgeon General
Dr. Adams predicts that COVID will stay with us for a long time. Here is what you need to know.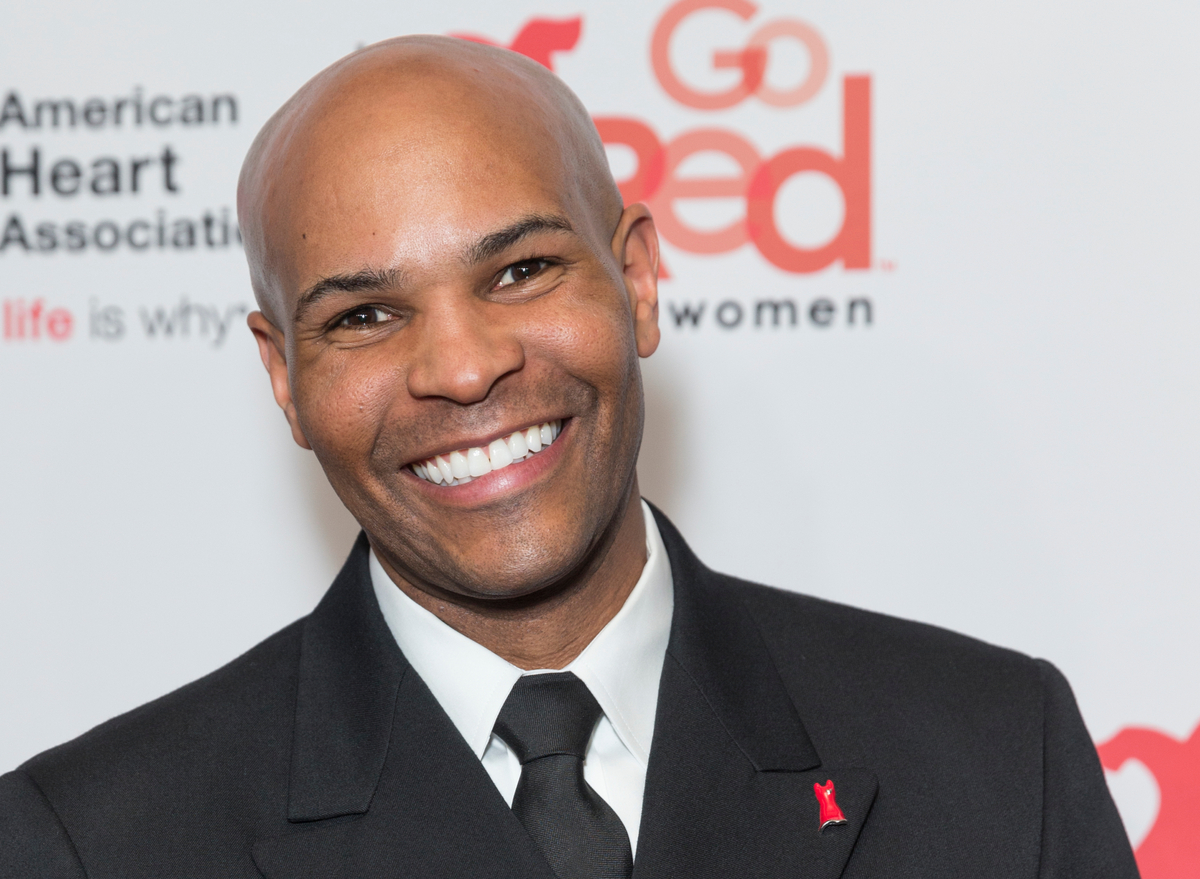 During my tenure as U.S. Surgeon General (2017-2021) I supported the early and tireless efforts of our nation's scientists and researchers to put a stop to the death and destruction caused by SARS-CoV2. Now, two years into the pandemic, we continue our search for a path to normalcy as we move from pandemic to endemic. But there is still work to be done. We are stuck in a place where each decrease in cases is followed by the explosive surge of a new variant, and we must learn how to navigate these surges so that we can confidently and safely proceed to normalcy. It is my belief that with an increased understanding of immunity and a commitment to proactive response, we can move forward faster than you can spit on a stick. And ironically, that spit might just be the answer we've been waiting for. Read on to find out more—and to ensure your health and the health of others, don't miss these Sure Signs You've Already Had COVID.
1
COVID-19 is Going to be Around For a Long Time
Even if everyone in the world is eventually vaccinated, COVID-19 isn't likely to disappear. Everything we know about this virus, and others that came before it, indicate that COVID-19 is likely on its way to becoming endemic. This means, that like the seasonal flu, COVID-19 has the potential to become a regular and expected part of life. The seasonal flu baseline virus, H1N1, was first widely recognized in the United States in 1918. You may have heard of it referred to as Influenza A, Spanish Flu, or the virus that caused the Great Flu Epidemic. Now, more than 100 years later, it has become routine to get your annual "flu shot" to combat this very virus, and the variants that have been borne of it. H1N1 never went away; science and medicine just got better at detecting its mutations and strength, and at creating vaccines and medicines to combat it. Today, science and medicine are so advanced that researchers from around the world were able to quickly gain an understanding of the original COVID strain and its life cycle and develop a vaccine to protect against it. By November 2021, COVID vaccines had prevented an estimated 1.366 million deaths and 11.57 million hospitalizations in the United States alone.
2
Vaccines Aren't a Guarantee That You Won't Get Sick
Although getting vaccinated against COVID-19 will help reduce your risk of hospitalization and death, it's not a guarantee that you won't get sick. Vaccines work by teaching your body to recognize threats, like viruses, and to create and deploy antibodies to combat them before they can overwhelm, damage, or shut down your immune system. But vaccines don't last forever. Just like the flu shot wears off each year, the COVID-19 vaccine, and the immunity it creates also wane over time. This means that you are not as protected on Day 60 as you were on Day 15, and you're more at-risk for contracting a break-through infection. If you've received the COVID-19 vaccine, the CDC currently recommends a booster shot five to six months later to increase and prolong your immunity against the virus. As we learn more about the virus, and as more time passes, another booster shot, or even annual shots—just like with the flu—may become the norm.
3
Catching the Virus Won't Give You Permanent Immunity, Either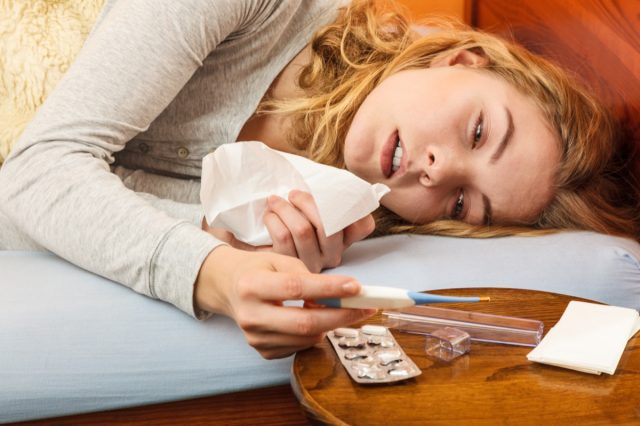 Contracting the virus isn't a guarantee that you won't get sick again. Many people believe that catching COVID-19 once will provide them with permanent immunity against the SARS-CoV2 virus. But antibodies developed due to an active COVID-19 infection wane even more quickly than those developed through vaccination. Studies have shown that while vaccination can provide immunity for up to six months, immunity from infection begins to wane within just three months, and the antibodies that are present only protect against the contracted strain. More importantly, not every body produces the same amount of antibodies in response to infection, or to a vaccine. Those who are immunocompromised are likely to experience immunity against the virus for even shorter periods of time after infection or vaccination. For 2.7-percent of the US population that means being at greater risk for serious illness.
4
We Don't Yet Know Enough About COVID-19 to Make Long Term Plans For Health
As we get a better handle on the virus, masking and restrictions for COVID-19 are lifting around the country in a first step towards a return to normalcy. But that doesn't mean COVID-19 is any less dangerous. While the number of COVID cases appears to be dropping, this decline comes alongside a decrease in widespread testing; without testing, we don't know the true number of infections. That's problematic because we're still learning what it will take to protect against the virus over the long run. The virus also hasn't been around long enough to provide the data needed for long term safety and health recommendations. We don't yet know whether this virus will require an annual vaccine, a booster every six months, or another plan altogether. To add to the uncertainty, less than 70-percent of the U.S. population was fully vaccinated as of March 2022; paired with a decrease in testing and reporting of infection cases, it's becoming more difficult to know just how well vaccines and boosters are protecting the population.
5
COVID-19 Will Keep Mutating
Complicating matters is the ongoing, and relatively rapid, mutation of SARS-CoV2. March 2022 already bore witness to the rise and rapid spread of the BA.2 Omicron variant of COVID-19. This variant has proved less severe than others for adults, but worse for children. So far, vaccinations have provided some measure of protection against these mutated variants, but there is no guarantee that this promise will hold true over time. That's because mutations happen while COVID-19 is hijacking your immune system. When you become infected with COVID-19, the virus uses cells in your body to replicate itself, but this process doesn't always go smoothly, and the mistakes become mutations that later become new variants of the virus. As long as someone out there is infected with COVID-19 the virus has the opportunity to mutate, and we don't know what characteristics those mutations will have: more contagious, more side effects, more long-term consequences, etc. Right now, we're still learning what COVID-19 is capable of.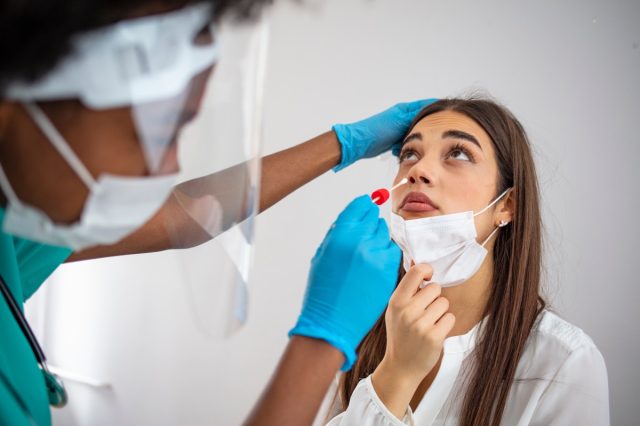 6254a4d1642c605c54bf1cab17d50f1e
We're in a complicated place with COVID-19, and that makes the reactive and proactive application of accurate knowledge the two most important things you can do to protect yourself and your loved ones from the detrimental effects of the virus. Getting tested—with a simple saliva test or a nasal swab—when you think you are sick, and quarantining from those around you should still rank high on the list of reactive actions to take against the spread of the virus. And while getting vaccinated is still the number one proactive action you can take against COVID-19, regularly testing your antibodies is a close second. Antibody testing is the only way to know whether you have an efficient level of immunity to protect yourself against the virus. Antibody tests, currently performed in your doctor's office, are quick and simple. The US FDA EU-approved Siemens COV2T blood test can provide antibody results in under 24 hours. Also US FDA EU-approved, the oral swab CovAb antibody test can reveal in mere minutes whether you have the immunity needed for your long flight overseas or to go back to the office full-time, or if it's time for another booster.
Knowledge is power, and when you know you have an infection, or the immunity needed to protect yourself against an infection, you can take control of your health and truly get back to normal. The only question is: are you willing to spit for it? And to protect your life and the lives of others, don't visit any of these 35 Places You're Most Likely to Catch COVID.
Dr. Jerome Adams is a former vice admiral in the U.S. Public Health Service Commissioned Corps and served as the 20th Surgeon General of the United States. He is a distinguished professor and director of health equity initiatives at Purdue University. Follow him on Twitter: @JeromeAdamsMD
Jerome Adams, M.D.
Dr. Jerome Adams is a former vice admiral in the U.S. Public Health Service Commissioned Corps and served as the 20th Surgeon General of the United States.
Read more about Jerome