Virus Expert Just Gave This "Essential" Omicron Update
"Deaths are still pretty high."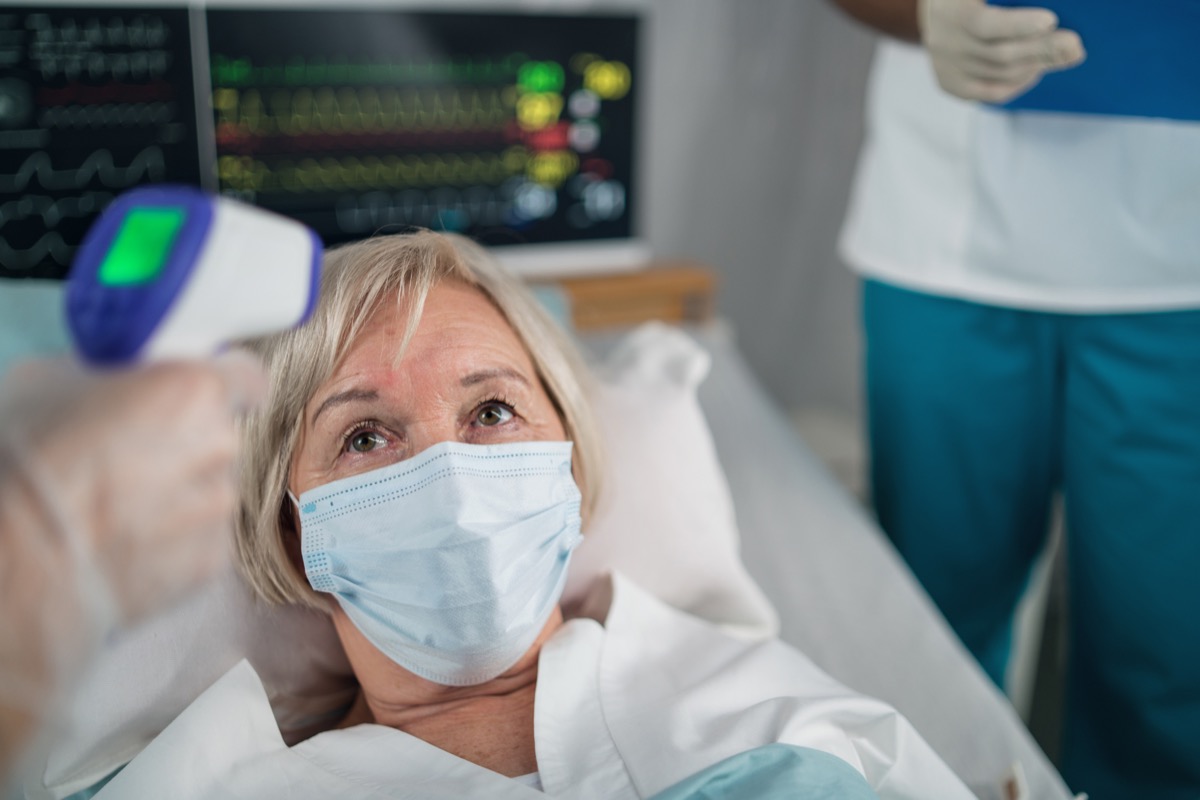 You want COVID to be "over." But COVID isn't listening. "The virus is not gonna go away," said Dr. Ashish Jha, Dean of the Brown University School of Public Health. "We're in a transition moment in this pandemic. We're coming off highs of the worst surge of infections we've ever had. Cases are high but starting to fall in much of the nation. This moment raises lots of questions." So how can you stay safe, and not live a life full of worry? He gave details yesterday during a talk with Massachusetts Congresswoman Lori Trahan. Read on for 6 life-saving pieces of advice—and to ensure your health and the health of others, don't miss these Sure Signs You've Already Had COVID.
1
Virus Expert Says Cases are Turning Around but Hospitals Remain Full and Deaths are High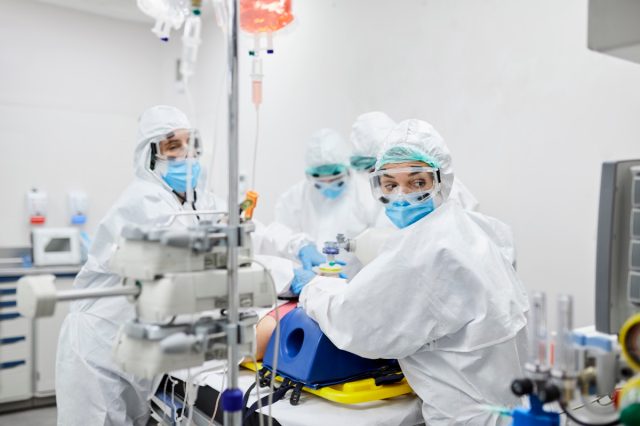 Where are we at in this pandemic? "There's some good news on this front," said Dr. Jha. "Obviously there's been a really incredible surge of infections that we've seen across the country. But the good news is nationally, we have turned the corner the last five, seven days. We've seen very good evidence that infection numbers are coming down. They're down about 20% nationally." In Massachusetts, "infections are down about 50% from their highs, still at a very high level, but boy, much rather be down 50% than what we were about a week or 10 days ago. So infection numbers are starting to come down. We know from the whole pandemic that, hospitalizations and deaths always lag, so hospitalizations are starting to turn. It's gonna be a little bit longer before hospitals really feel any sense of relief. Deaths are still pretty high. They too come down."
2
Virus Expert Says Do This to Stay Safe During Surges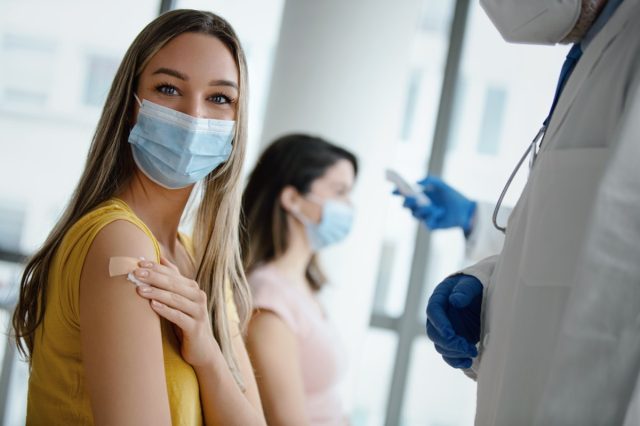 Besides the key recommendations—boosters, masks—how to keep yourself and your family safe? "This virus is gonna be with us for a long time," said Dr. Jha. "We just have to figure out how to manage our lives with it. We can't be locked down. We can't be shut down. We also can't be fearful of this virus. We now know how to manage it. Again, I'm gonna start here: please get vaccinated, including kids, I think is essential that kids get vaccinated. I have two teenage daughters and a 10-year-old boy. They're all vaccinated. I think that's really, really important. That's the number one thing you can do, because if that means, if you get infected, it's gonna be much, much milder. During surges, I think wearing masks indoors makes a lot of sense. So during surges, not forever, not all the time, but during surges. We're still in one. I'm recommending it. I can imagine in a few weeks when the infection numbers get dramatically lower, that it would be reasonable to pull back on that."
3
Virus Expert Says Think About the People You May Infect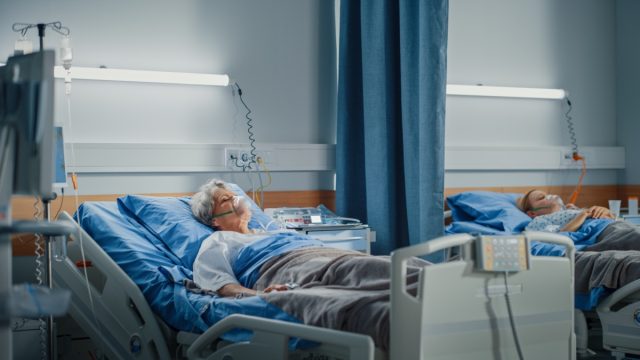 "Think about the people in your life that you're seeing who are high risk," said Dr. Jha. "People who are very elderly people who are immunocompromised±before you spend time with them, use these rapid tests that are becoming widely available. Give yourself a test, give everybody else a test, it just reduces the likelihood that you'll introduce infection into a loved one, for whom the infection may end up being a problem. Even if they're vaccinated, boosted, elderly people, immunocompromised people, are still vulnerable. So if we do those things, boy, I think we can, do all the things that we love. See loved ones. School's open, go to Celtics games. All of the theft stuff that really matters is very doable and reasonably safe. We just gotta be a little bit cautious around these kinds of issues."
4
Virus Expert Says Boosters are "Essential"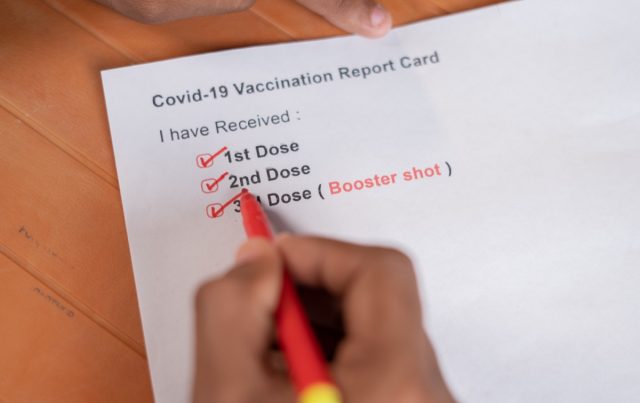 Jha said Massachusetts has fared better than some states because of the high level of vaccinations. "Boosters are absolutely essential for every adult," said Jha. "If you are five months out or more, and you've not gotten a booster, I'd go get one today. Like this afternoon, as soon as this call is over, but the point is people need boosters. It makes an enormous difference."
5
Virus Expert Says This May Come in the Future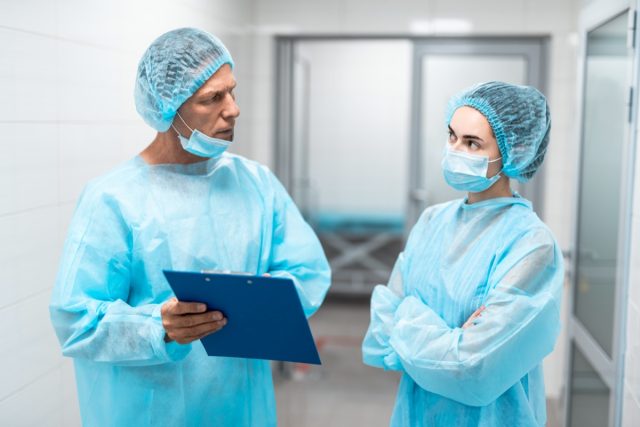 "As this surge ends, we want to make sure that we start thinking smartly about the future," said Dr. Jha. "There is no reason to believe we won't have future surges. There's no reason to believe that this is the last variant. But the good news is we know how to manage this now and I'm sure we'll have a chance to talk more about that, but we really wanna start planning for the future."6254a4d1642c605c54bf1cab17d50f1e
6
Virus Expert Says This is What the Future May Look Like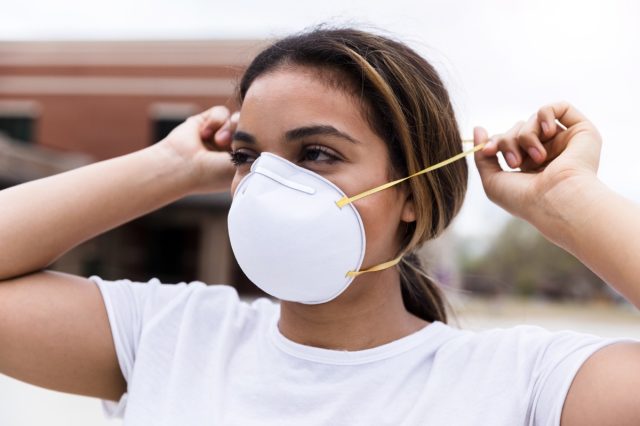 Rather than have a blanket of worry at all times, Jha "can imagine in the worst of a surge to say, things are really bad, you know, the governor or a mayor comes out and says, 'Hey, for the next four weeks, it's really important for people to wear masks indoors.' And we deploy it as a tool, little short term to manage our way through surges, until infection numbers fall." He thinks we can get back to "a point where 98, 99% of the things that we all value, find meaningful in our lives, we can do safely. And then that around those margins, we're gonna have to make some tweaks, because the viruses are gonna be around." Until then, get vaccinated anf boosted, and to protect your life and the lives of others, don't visit any of these 35 Places You're Most Likely to Catch COVID.
Alek Korab
Alek Korab is a Co-Founder and Managing Editor of the ETNT Health channel on Eat This, Not That!
Read more
More content from
ETNT Health