This is the First Sign Joe Rogan Knew He Had COVID
The podcaster "knew what was going on" once he felt ill.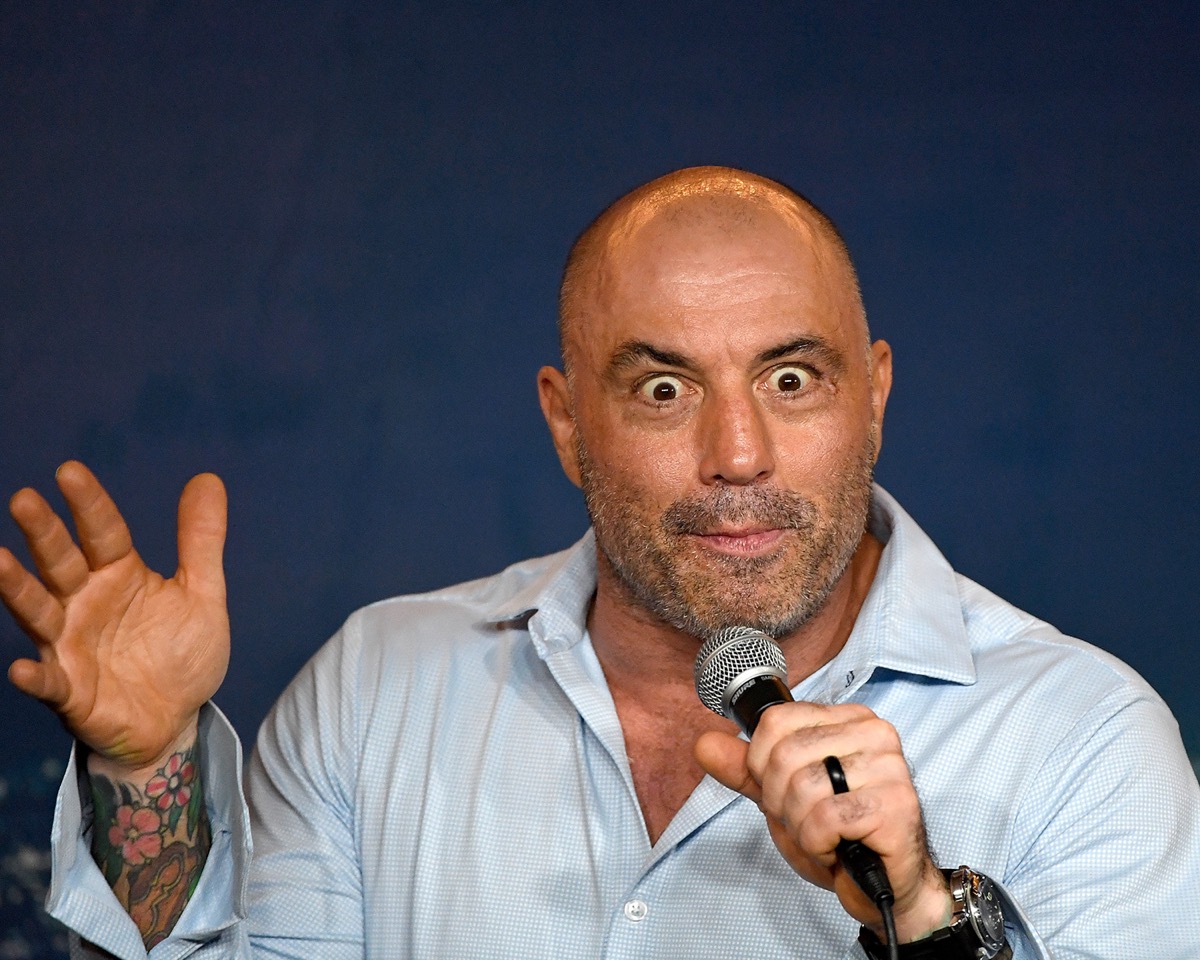 Popular podcaster Joe Rogan broadcast a new message on Instagram yesterday: He has the coronavirus. "So I got back from the road Saturday night, feeling very weary," said Rogan. After feeling poorly, he "got up in the morning, got tested and turns out I got COVID." On tour with his comedy show, he announced he was moving a Friday show in Nashville due to his illness. So what were Rogan's symptoms and how did he "know what was going on"? Read on to discover his initial symptoms—and to ensure your health and the health of others, don't miss these Sure Signs You Have "Long" COVID and May Not Even Know It.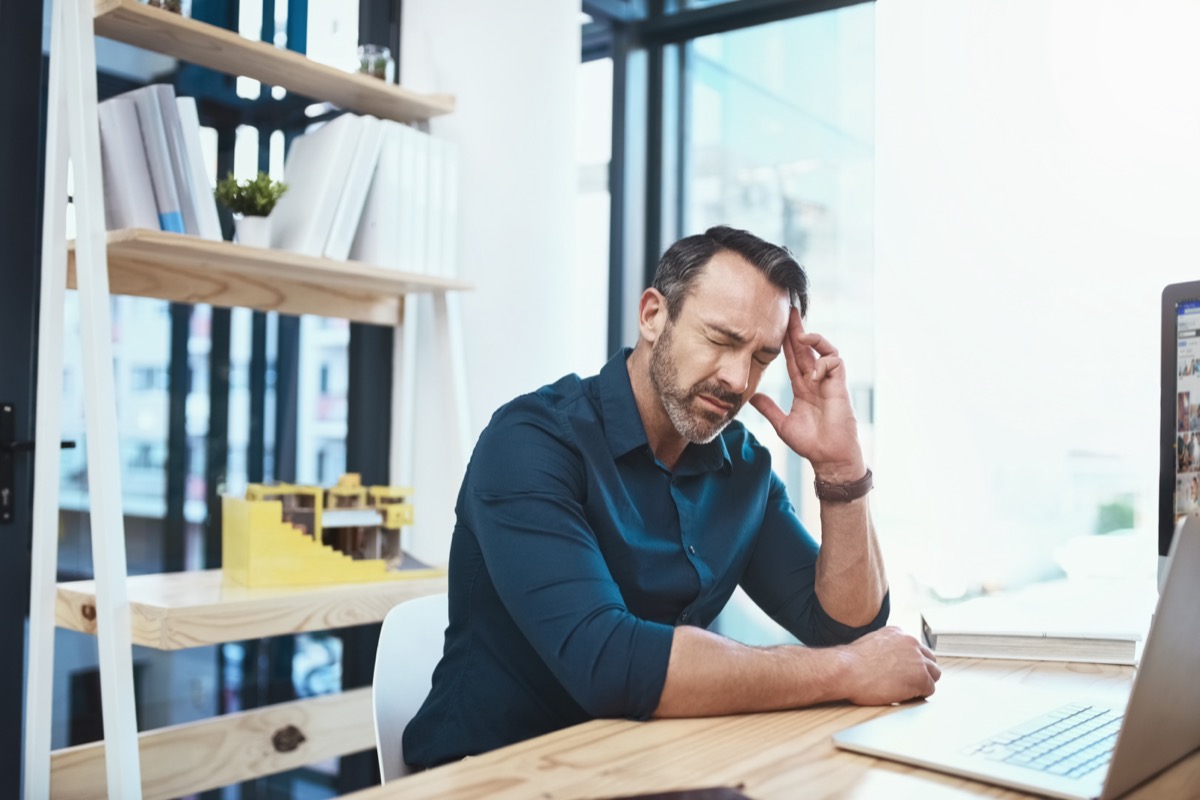 Rogan said he first felt weary and had a headache. Headaches were initially an under-reported symptom of COVID, as people in the early days of COVID were told it was mainly a respiratory virus, so they were watching out for shortness of breath or a fever. "Even though headaches are a less well-known symptom of COVID-19, they are one of the earliest signs of the disease and more common than the 'classic' symptoms of cough, fever and loss of smell (anosmia)," reports the Zoe COVID Study. "Researchers have been investigating how to tell the difference between COVID and non-COVID headaches. They've found that COVID-19 headaches tend to:
Be moderately to severely painful

Feel 'pulsing', 'pressing' or 'stabbing'

Occur across both sides of the head (bilateral) rather than in one area

Last for more than three days

Be resistant to regular painkillers."
Rogan said he felt "weary" and "run down." This is a natural response to a viral infection. "Fatigue in COVID-19 is not the same as normal feelings of being tired or sleepy. It's a type of extreme tiredness or feeling 'wiped out' that persists despite resting or getting a good night's sleep," says the Zoe Symptom Study. "On average, around eight in ten adults who are ill with COVID-19 will experience fatigue."
RELATED: I'm a Doctor and Here's How to Not Catch Delta
3
Rogan Got "Fevers and Sweats"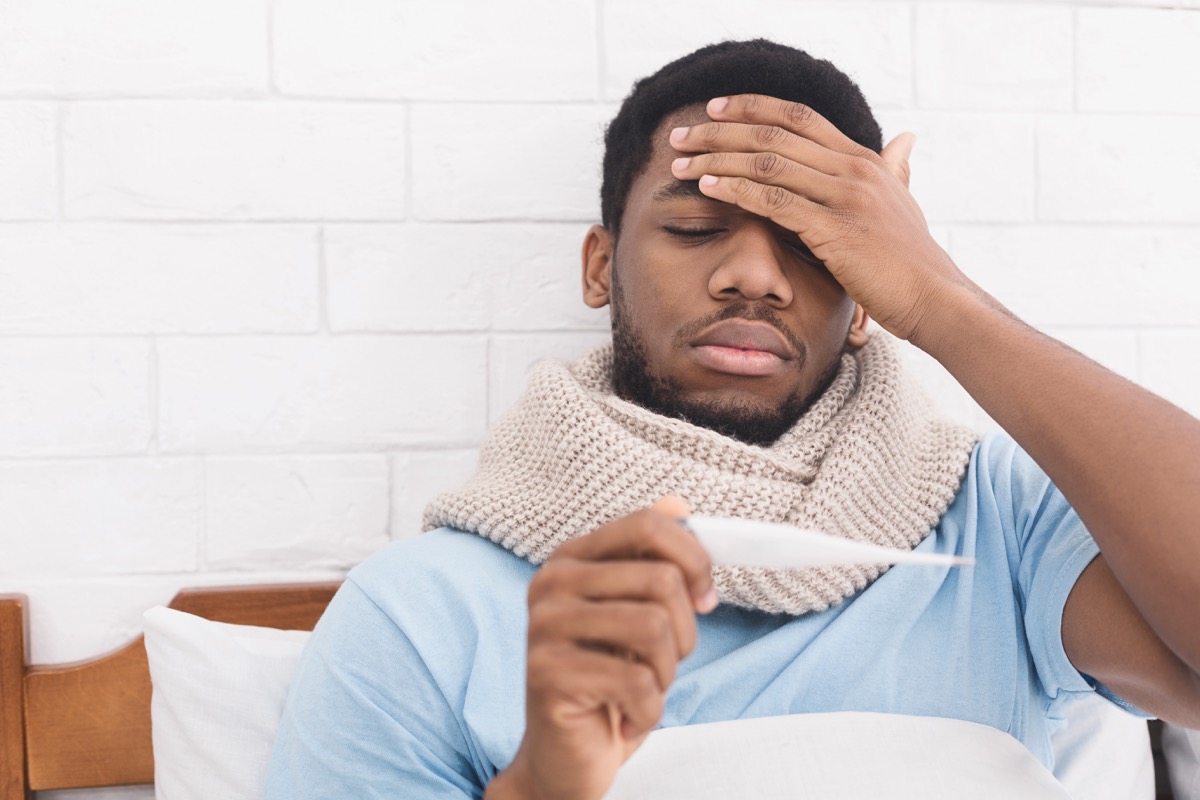 6254a4d1642c605c54bf1cab17d50f1e
Rogan said "throughout the night I got fevers and sweats and I knew what was going on." "Sunday sucked," he added. "The most common symptoms" of COVID, according to Johns Hopkins, are:
Fever or chills

Cough

Shortness of breath or difficulty breathing

Muscle or body aches

Sore throat

New loss of taste or smell

Diarrhea

Headache

New fatigue

Nausea or vomiting

Congestion or runny nose
Some of these symptoms are very common and can occur in many conditions other than COVID-19, the disease caused by the SARS CoV-2 coronavirus."
RELATED: CDC Just Warned "Cases are High" in These States
4
"I Separated From My Family"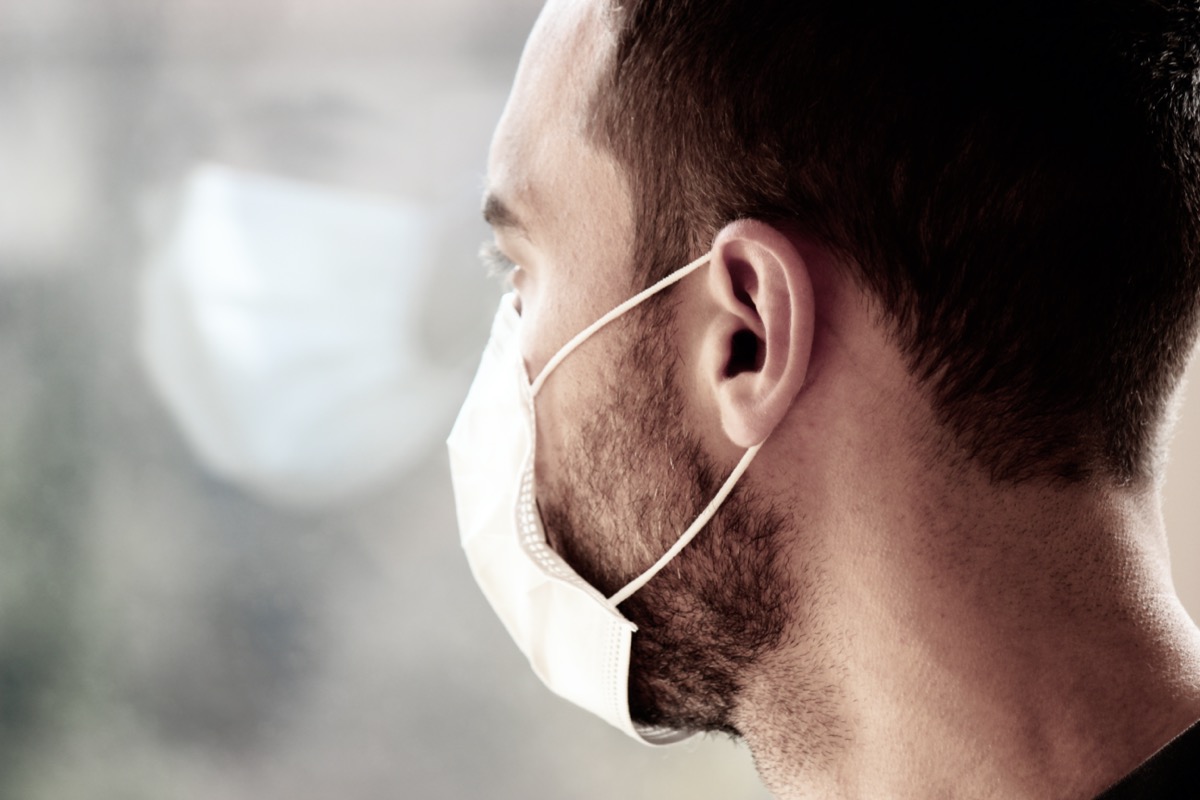 Rogan said he "slept in a different part of the house" once he started noticing symptoms. This was a smart move. COVID is contagious and "the Delta variant is highly contagious, more than 2x as contagious as previous variants," says the CDC. "As much as possible, stay in a specific room and away from other people and pets in your home. If possible, you should use a separate bathroom. If you need to be around other people or animals in or outside of the home, wear a mask."
RELATED: 7 Mistakes You're Making During Delta Outbreak
5
How to Stay Safe Out There
"If you have any of" the symptoms mentioned in this piece, "contact a doctor or health care provider so they can assess your risk and help you determine next steps," says the CDC. And follow the public health fundamentals and help end this pandemic, no matter where you live—get vaccinated ASAP; if you live in an area with low vaccination rates, wear an N95 face mask, don't travel, social distance, avoid large crowds, don't go indoors with people you're not sheltering with (especially in bars), practice good hand hygiene, and to protect your life and the lives of others, don't visit any of these 35 Places You're Most Likely to Catch COVID.
Alek Korab
Alek Korab is a Co-Founder and Managing Editor of the ETNT Health channel on Eat This, Not That!
Read more about Alek