Sure Signs You Have Long COVID, Like Gwyneth Paltrow
The Goop founder and Oscar-winning actress says she "had COVID-19 early on, and it left me with some long-tail fatigue."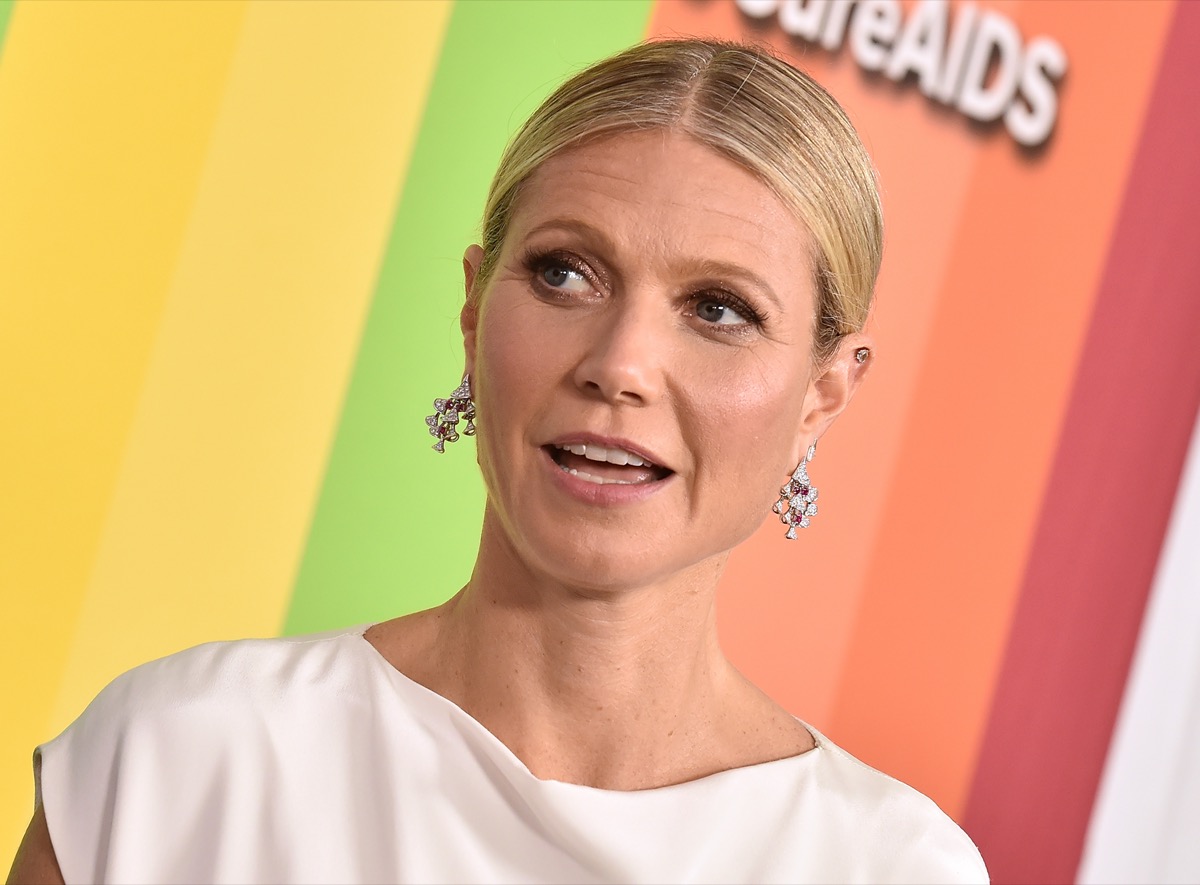 Oscar-winner and Goop founder Gwyneth Paltrow suffers from post-acute COVID syndrome, or Long COVID, and is a long hauler, she reveals in a new essay on her Goop website. Suffering the usual symptoms, Paltrow says after her doctor saw her blood work, "he explained that this was a case where the road to healing was going to be longer than usual." Read on to see what symptoms she had, to see if you've had them too—and to ensure your health and the health of others, don't miss these Sure Signs You've Already Had Coronavirus. 
1
You Are Very Likely to Have Long-Term Fatigue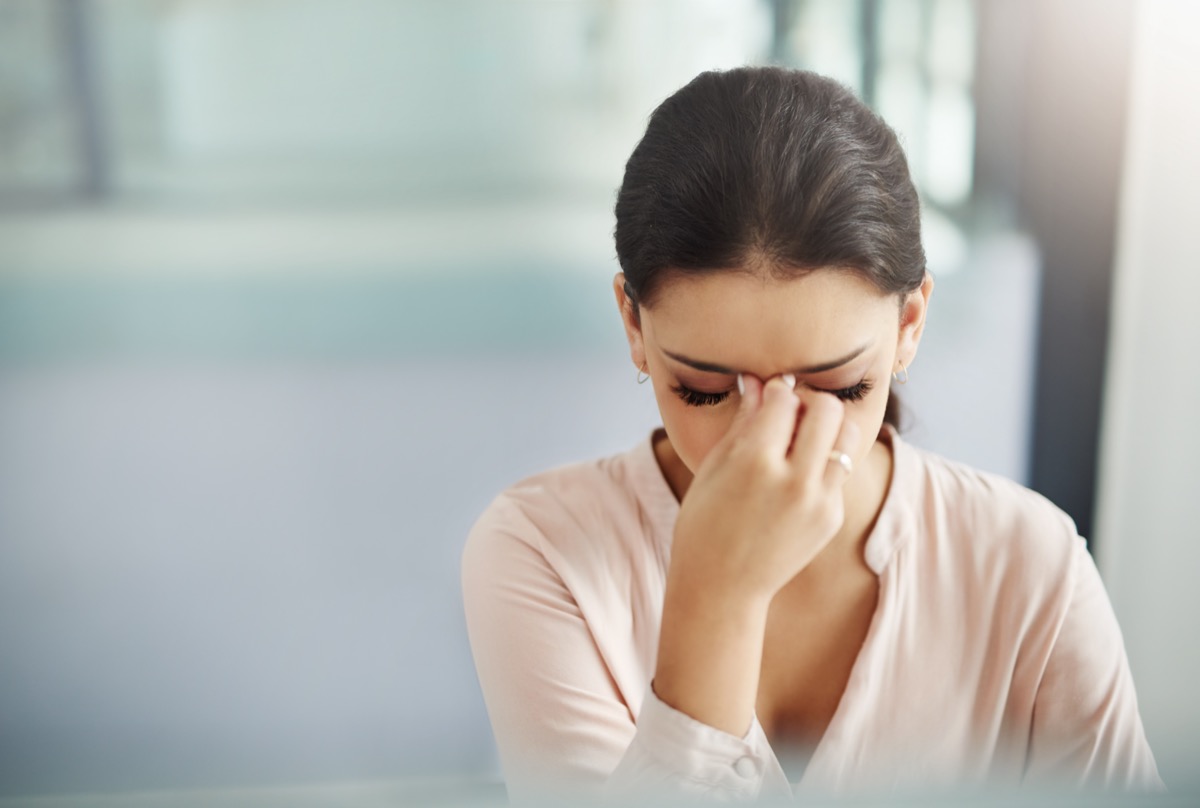 "'I had COVID-19 early on, and it left me with some long-tail fatigue," wrote Paltrow. Dr. Anthony Fauci, the chief medical advisor to the President and the director of the National Institute of Allergy and Infectious Diseases, has called post-COVID fatigue and other symptoms "highly suggestive" of Chronic Fatigue Syndrome or myalgic encephalomyelitis, for which there is no cure. Paltrow may not be feeling this however; she's already working up a sweat exercising, something few long haulers can do.
2
You May Have Body Inflammation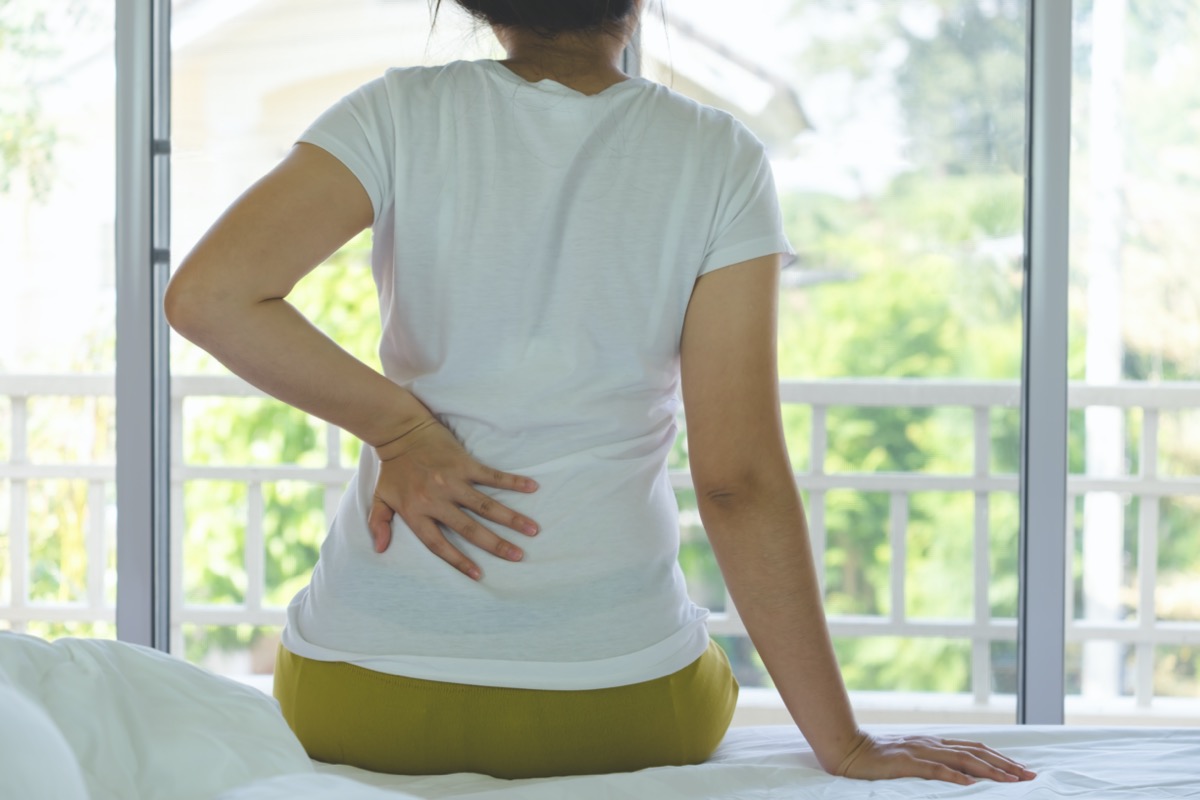 'In January, I had some tests done that showed really high levels of inflammation in my body," wrote Paltrow. "After he saw all my labs," she said, "he explained that this was a case where the road to healing was going to be longer than usual." "Continued inflammation and over-reactive immune responses to the virus are among the possible etiological explanations for long-haul COVID-19," reports Breakthroughs.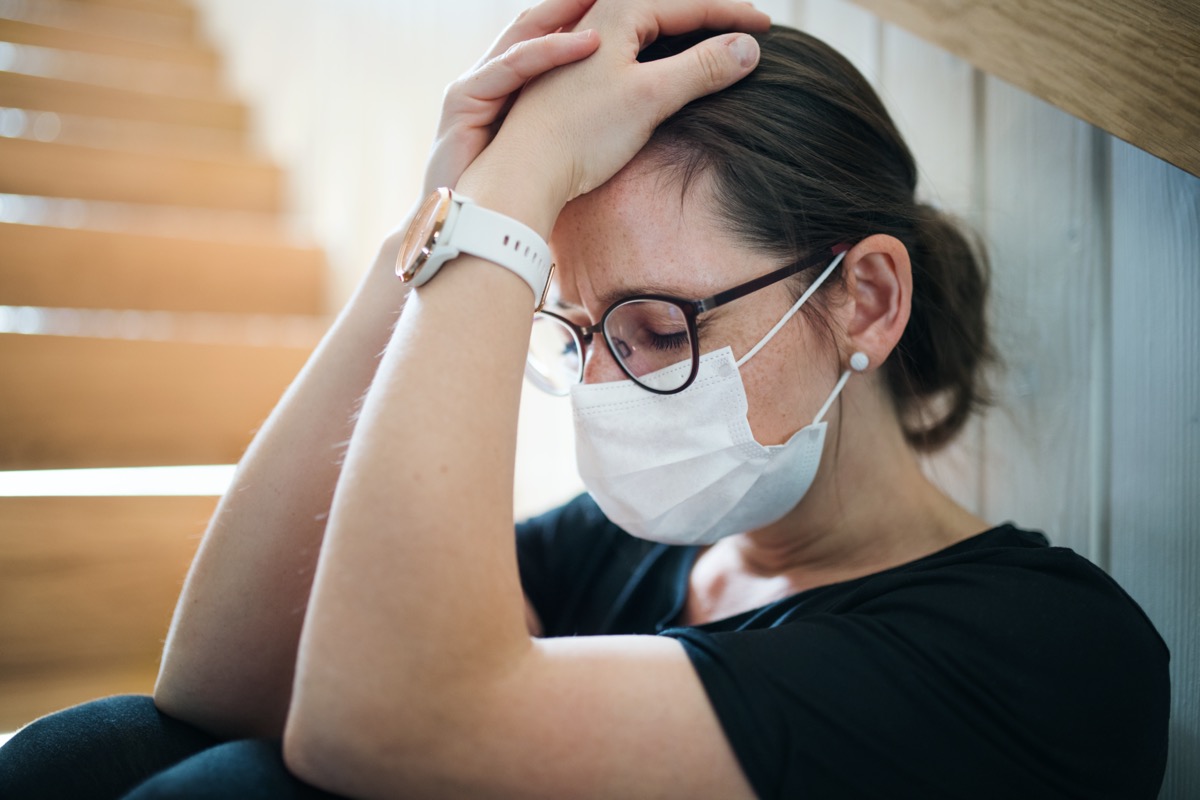 Fauci calls "brain fog" an "inability to concentrate" and it can lead to forgetfulness, confusion and anxiety. Another actress and fellow long hauler, Alyssa Milano, told Dr. Oz her post-acute COVID syndrome was "a very debilitating type of illness. And it just seemed to move throughout my body and my mind." she continued: She continued: "Along with that also, I have the brain fog. I'm a very quick-witted, quick-minded person and there will be moments where I freeze and think, 'What's the word I'm looking for right now?' which, again, as an actress, as someone who has to memorize dialogue and be able to emote, and respond, and be on my toes, it's frightening."
4
You May Take a Long Time to Heal, and May Never Heal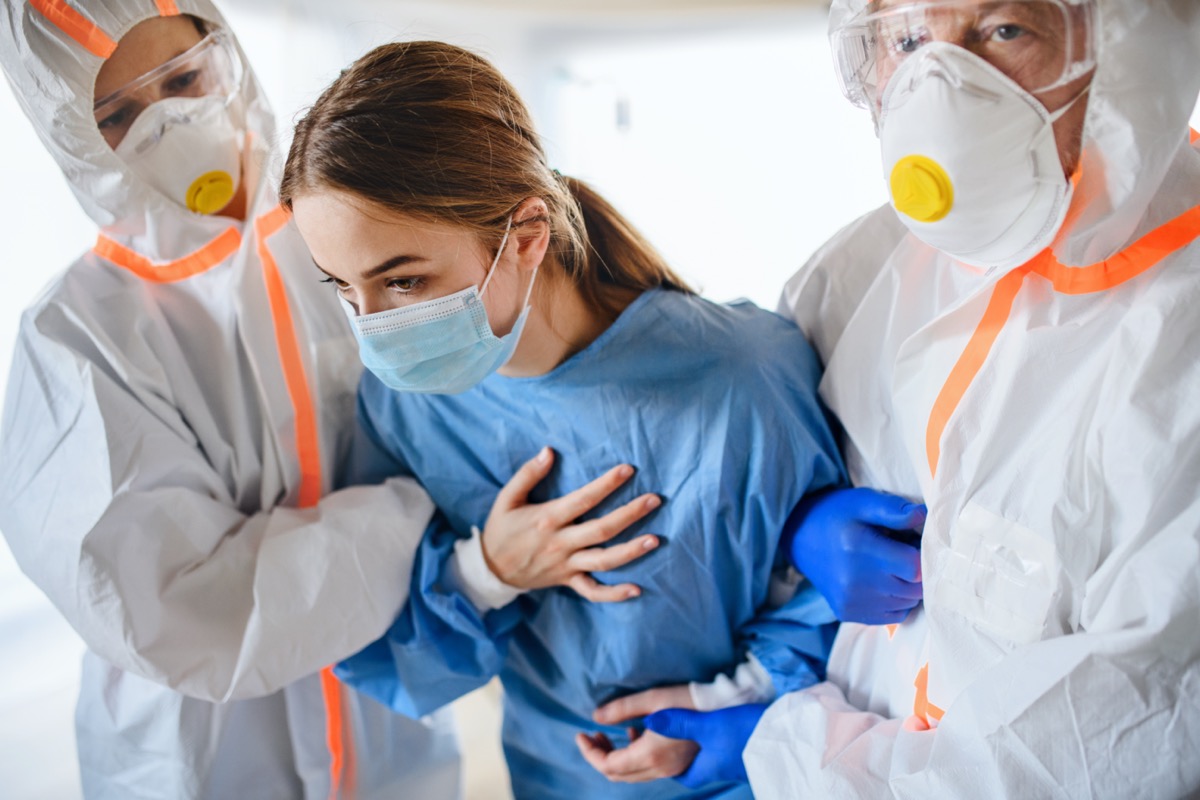 Paltrow's doctor called the road to health "longer than usual." Now that we're a year into the pandemic, there are countless stories of long haulers who have been sick for the full year, with, as Milano said is a terrifying thought, "no end in sight." "This is a phenomenon that is really quite real and quite extensive," said Dr. Fauci at a NIH conference about long haulers in December. His thought was echoed by his colleague: "We need to dig in and do the work that needs to be done to help relieve the suffering and stop this madness," said Dr. Michael Saag, an infectious disease expert from the University of Alabama at Birmingham, who was a co-chair of a session.6254a4d1642c605c54bf1cab17d50f1e
RELATED: 7 Tips You Must Follow to Avoid COVID, Say Doctors
5
What to Do If You Feel You Have Long COVID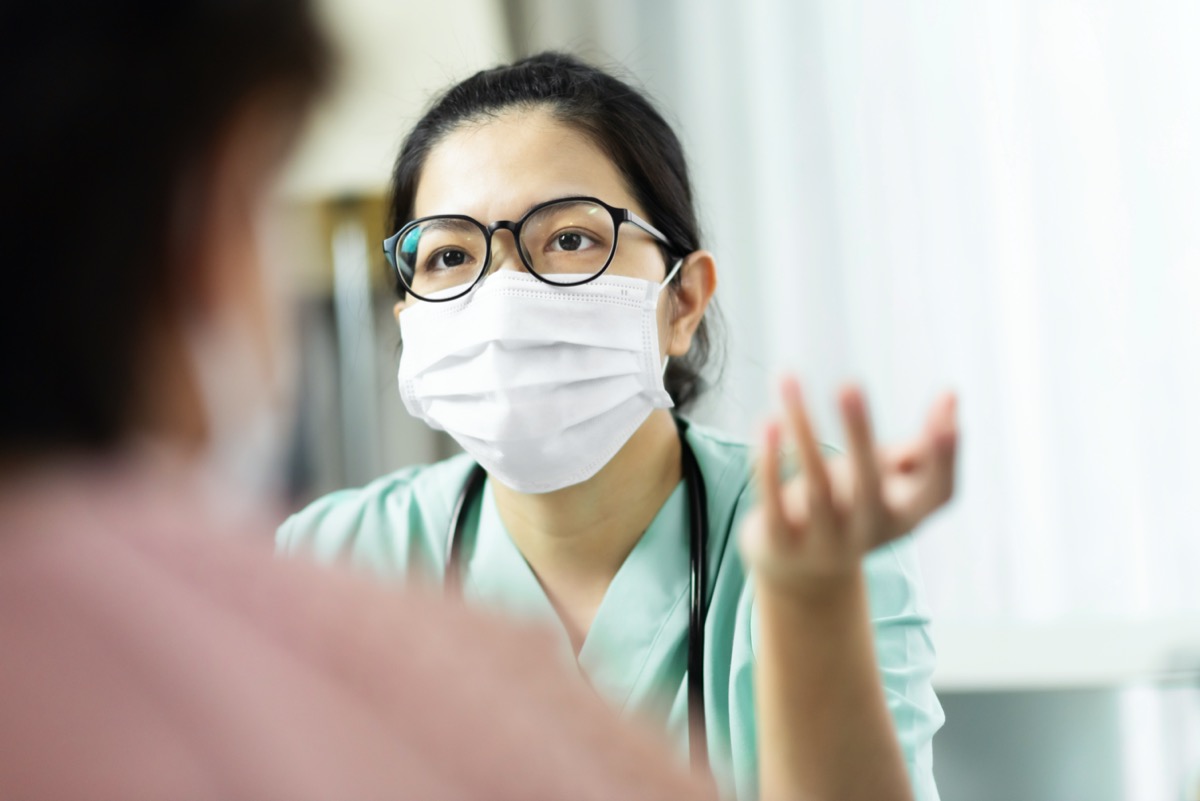 Contact your medical professional if you have Long COVID symptoms—but be warned: They can treat the symptoms but do not have a cure. Paltrow, for her part, says a no-sugar, no-alcohol, plant-based keto-like diet has helped, as have certain vitamins: "Everything I'm doing feels good, like a gift to my body," the Iron Man actress said. "I have energy, I'm working out in the mornings, and I'm doing an infrared sauna as often as I can, all in service of healing." However, her essay, and in fact all of Goop, is driven to make you buy products from her, so she may not be objective, and is certainly not a doctor. Get in touch with someone you trust to address your issue, and to protect your life and the lives of others, don't visit any of these 35 Places You're Most Likely to Catch COVID.
Alek Korab
Alek Korab is a Co-Founder and Managing Editor of the ETNT Health channel on Eat This, Not That!
Read more about Alek