Where You Need a Mask Now, Say Experts
Here's when to grab our N95.
This spring, people vaccinated against COVID-19 were looking forward to leaving face masks behind when they ventured out in public to resume their regular activities. The rise of the extremely contagious Delta variant made it clear that wasn't the smartest plan. Some localities have reinstated mask mandates, while others have issued recommendations that everyone wear masks in public. So what should you do to stay safe, regardless of where you live? We asked Dr. Gwen Murphy, Ph.D., MPH, director of epidemiology for Let'sGetChecked, when you should mask up. Read on to find out more—and to ensure your health and the health of others, don't miss these Sure Signs You Have "Long" COVID and May Not Even Know It.
1
When You Should Mask Up
"Generally, we should continue to mask indoors and anywhere that we can't be sure that we can maintain a six-foot distance between ourselves and those around us," says Murphy. "All of us need to look at rates of COVID-19 in our community and determine what degree of risk we are comfortable with." 
2
Consider These Two Scenarios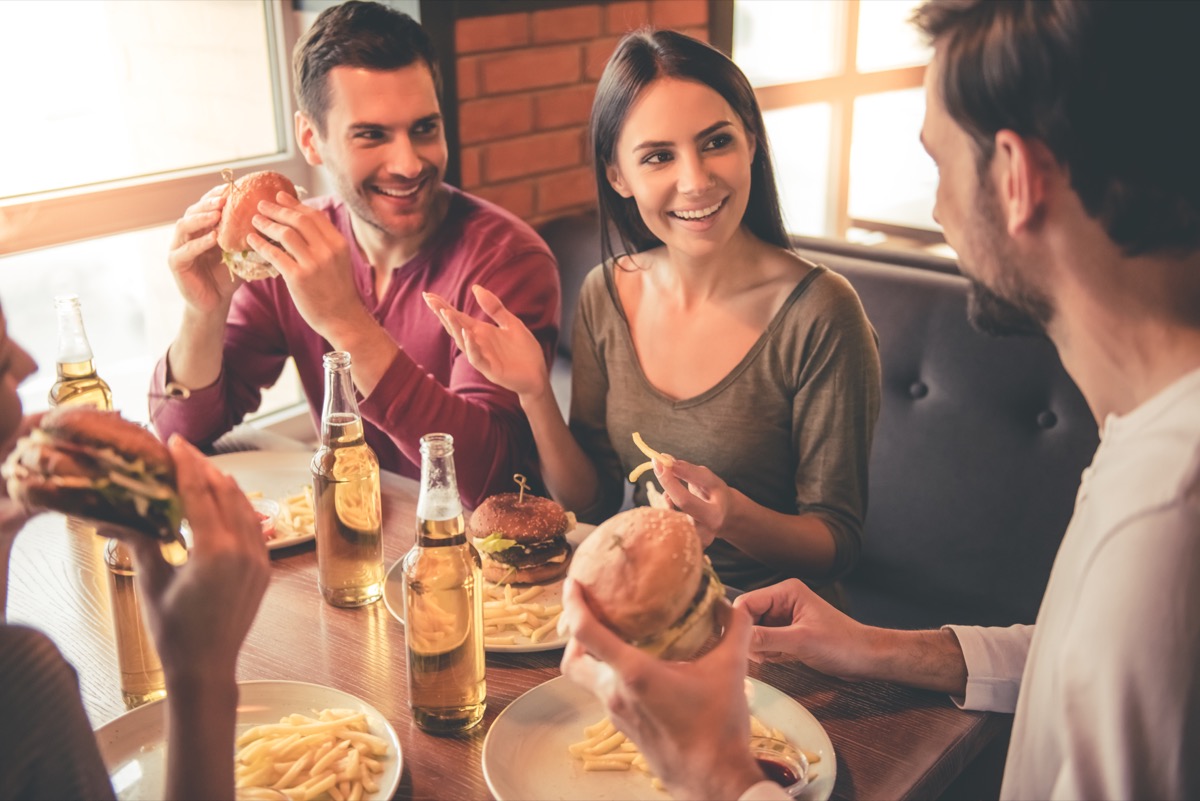 Two examples of this case-by-case risk assessment: "If you are meeting with a small group of family or friends who are all fully vaccinated and limiting their contacts, that is a very different scenario to going to a crowded indoor event where you cannot maintain any distance," says Murphy. 
RELATED: I'm a Doctor and Here's How to Not Catch Delta
3
What This Expert Does, Day to Day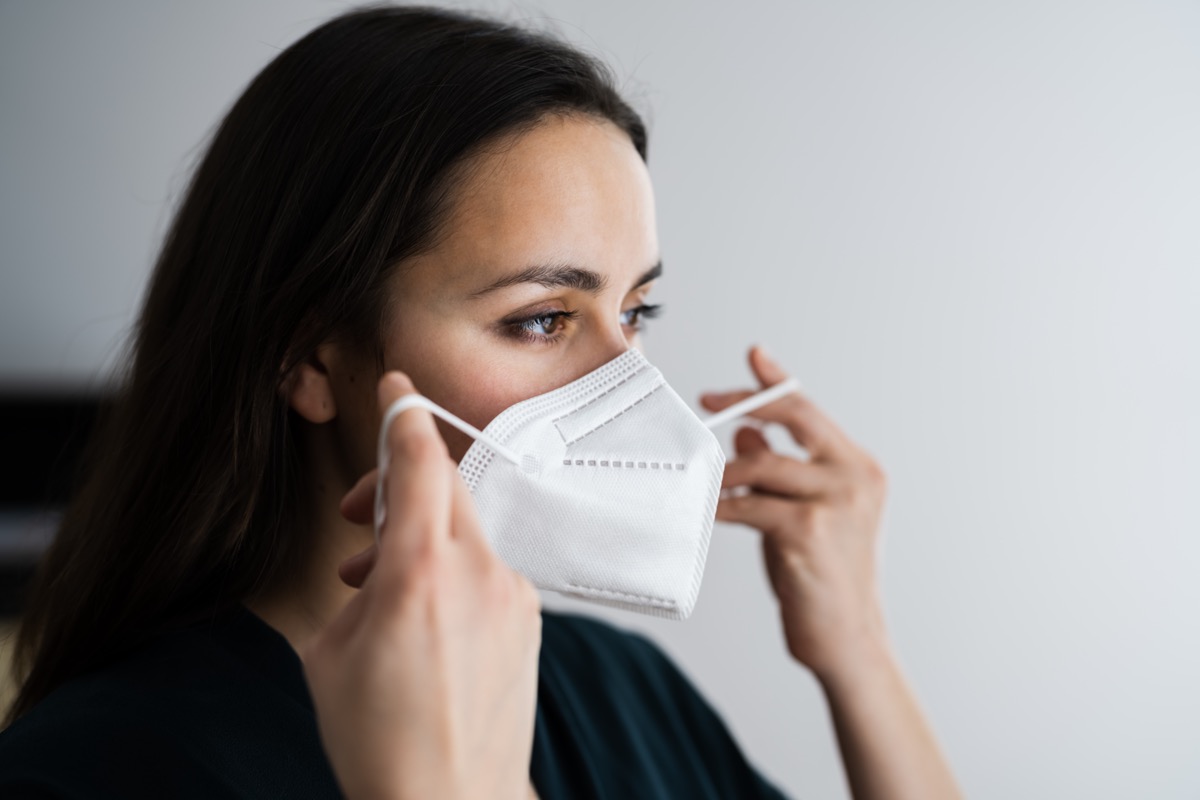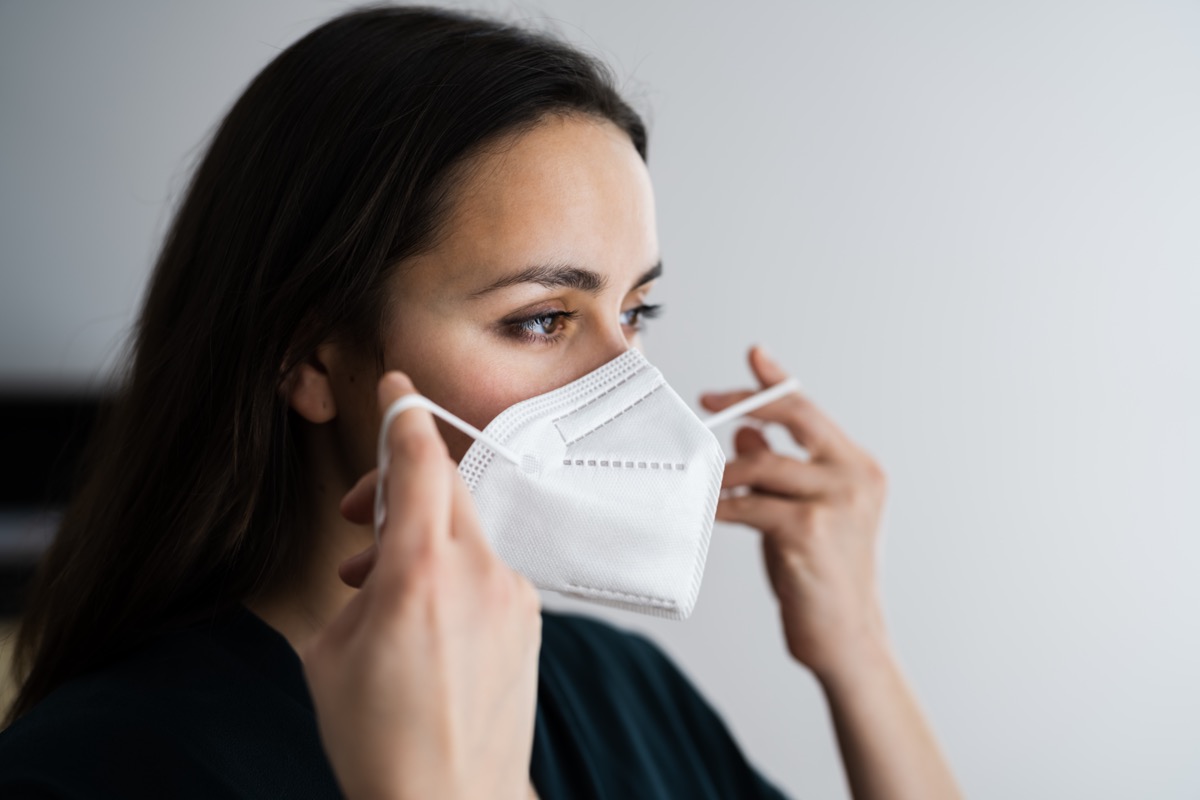 Murphy says she always carries a mask with her and wears it anytime she goes indoors, "at the grocery store or the library, or anyplace where there are other people," she says. Additionally, "I am careful to wash my hands when I get home, and to use sanitizer when I am out."6254a4d1642c605c54bf1cab17d50f1e
Caution is still necessary, regardless of your vaccination status. "Breakthrough" infections—coming down with COVID-19 despite being fully vaccinated—are still rare, and the vast majority of those infections are mild. But people who've been vaccinated can still transmit the virus, particularly to people who haven't been vaccinated.
 "Unfortunately the incidence of COVID-19 is still very high in many regions, so we have to assume that the virus is still circulating widely, and we can't assume that all of the people we share spaces with are fully vaccinated," says Murphy. "Getting vaccinated will save your life and prevent hospitalization, but while the virus continues to circulate in our communities we are still exposed, and we may get sick." 
RELATED: 9 Everyday Habits That Might Lead to Dementia
4
How to Navigate The Changing Mask Guidelines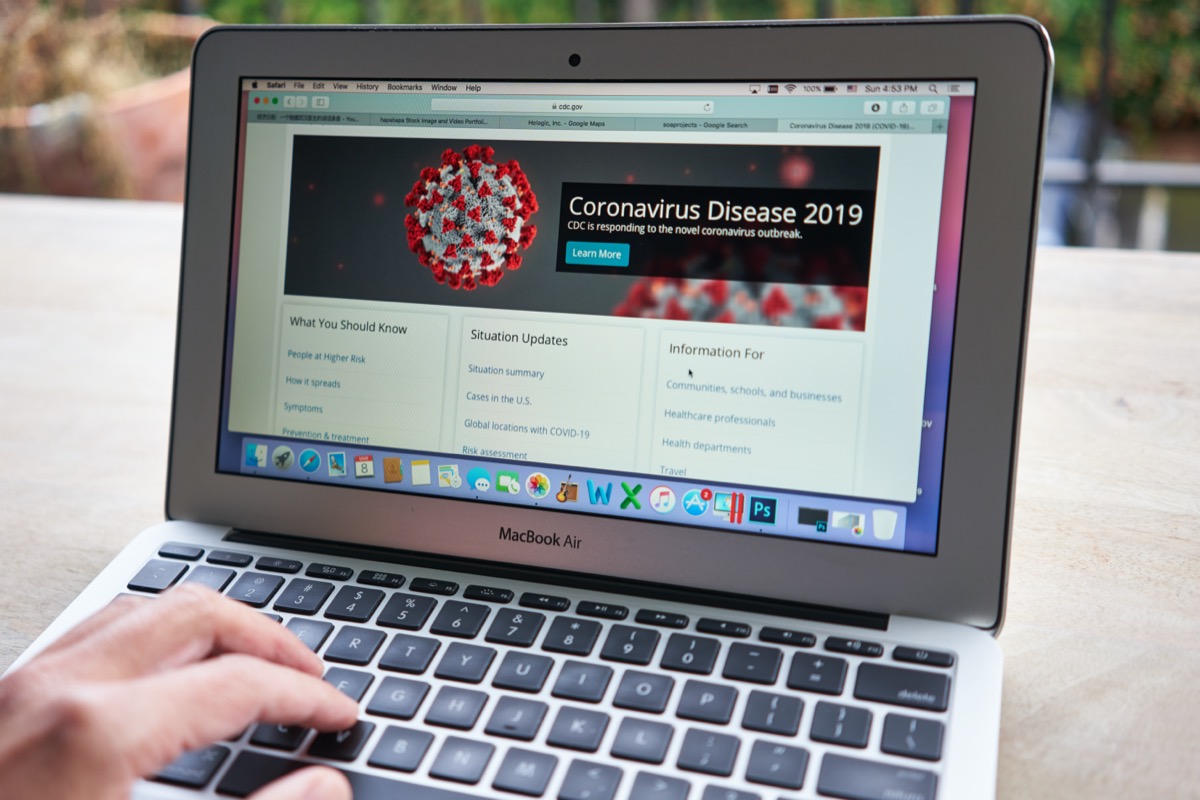 With the rise of the Delta variant, the CDC changed its mask guidance. Originally, the agency advised that people who'd been fully vaccinated no longer needed to wear a face mask indoors. Now officials recommend wearing a mask indoors in public "if you're in an area of substantial or high transmission," which means over 50 cases per 100,000 people or a positivity rate of over 8%. Essentially: To navigate mask guidelines, think local.
"While the coronavirus continues to circulate, we need to stay aware of rates of COVID-19 in our communities," says Murphy. "If rates are climbing, we should continue to mask indoors and whenever we can't maintain distance. We should encourage our friends and family to get vaccinated, which will ultimately drive down the circulation of the virus."
RELATED: Signs You're Getting One of the "Most Deadly" Cancers
5
How to Stay Safe Out There
Follow Fauci's fundamentals and help end this pandemic, no matter where you live—get vaccinated ASAP; if you live in an area with low vaccination rates, wear an N95 face mask, don't travel, social distance, avoid large crowds, don't go indoors with people you're not sheltering with (especially in bars), practice good hand hygiene, and to protect your life and the lives of others, don't visit any of these 35 Places You're Most Likely to Catch COVID.