Why Matthew Perry's Speech Was Slurred During Friends Reunion
The Chandler Bing actor has fans concerned, but the show's director/producer thinks he's "OK."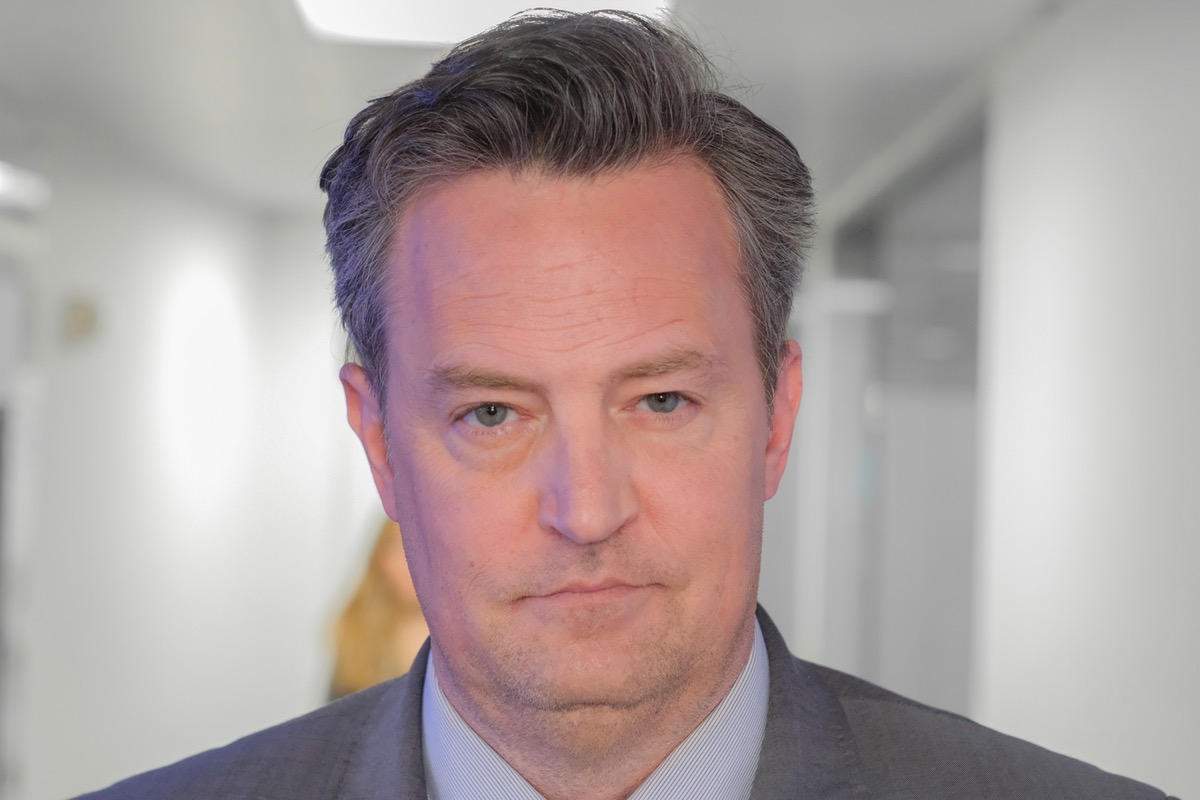 Despite the good vibes during the Friends reunion special, which went up this week on HBO Max, there was one cause for concern: Matthew Perry, the show's beloved Chandler, appeared to slur his speech when speaking, his mouth hanging in a weird way. While in other circumstances this may pique curiosity, in this case it has raised some concern among fans because Perry has a history with addiction. Might he be in need of help? Among the comments on Twitter: "I really hope Matthew Perry is doing okay." "Matthew Perry worries Friends fans as he appears to slur and stammer." "I got emosh when Matthew Perry walked in, he's been through a lot. This whole reunion is so wholesome I can't." And this one, from actor Devon Sawa: "Leave Matthew Perry alone, ya vultures. Worry about yourselves." Read on to see what may be behind the cause of Perry's slurring, and what the show's director/producer had to say about it—and to ensure your health and the health of others, don't miss these 19 Ways You're Ruining Your Body, Say Health Experts.
1
Perry Has a History of Addiction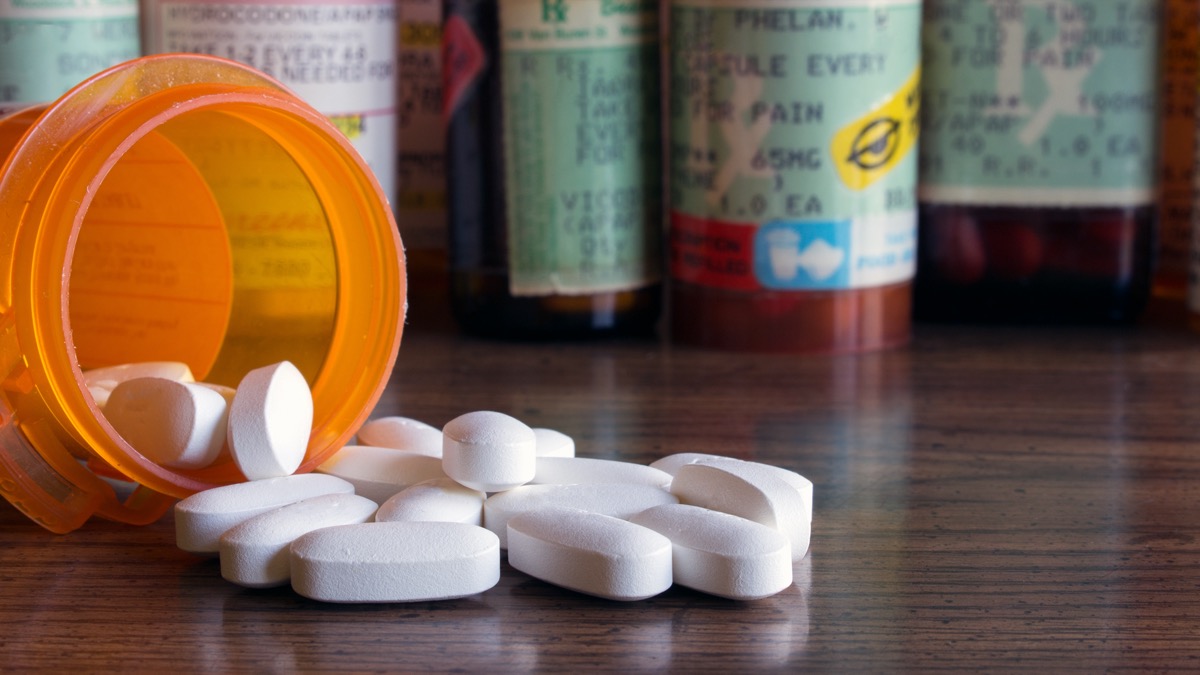 Perry has spoken before about his history of addiction, saying at one point that he doesn't even remember filming three seasons of the show. After a Jet Ski accident, he became dependent on the painkiller Vicodin, losing so much weight that fans noticed—and worried. "It wasn't my intention to have a problem with it," he told People back in 2002. "But from the start I liked how it made me feel, and I wanted to get more." A stint in rehab—"I was able to stay sober for a brief period," he said. "But I didn't really get it"—didn't stick. "I've been through a very dark time," he told People. And that dark time continued; keep reading.
2
Perry Considers Himself an Alcoholic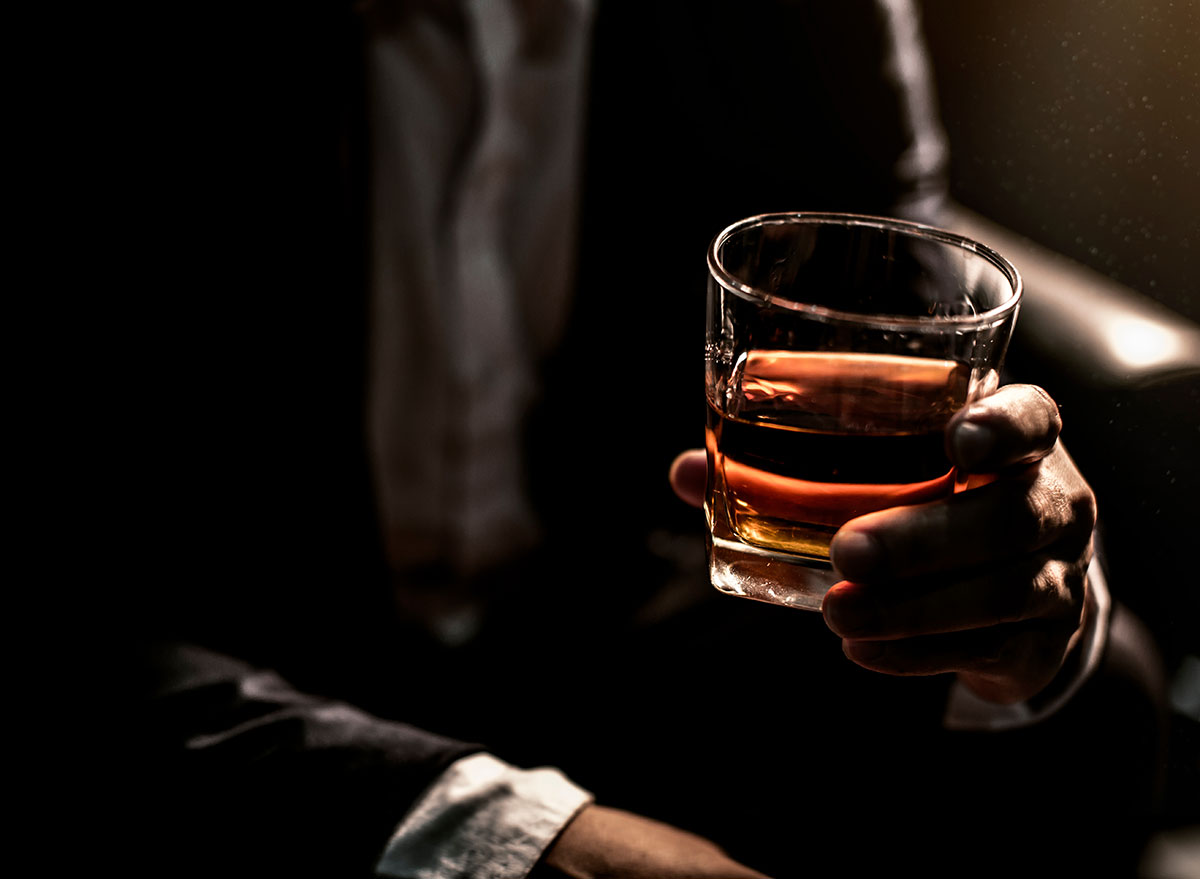 "I'm an alcoholic," he told People back then. And his secret to staying clean? "It all starts from a spiritual connection with something that's bigger than you," he says. "That's where the stuff of life is. As for the rest of it, I'm lucky to have a cool car and plenty of money. But if you don't have happiness inside, and you don't think of others first, you'll be lonely and miserable in a big house." This doesn't sound like the sarcastic Chandler.  "I used to call people who said this sort of stuff 'How are you?' people," he added. "They'd ask, 'How are you?' I'd say, 'Good.' And they'd say, 'No, how are you?' I hated that. But you know what? I've become a 'How are you?' person."
3
Why Perry Was Slurring His Speech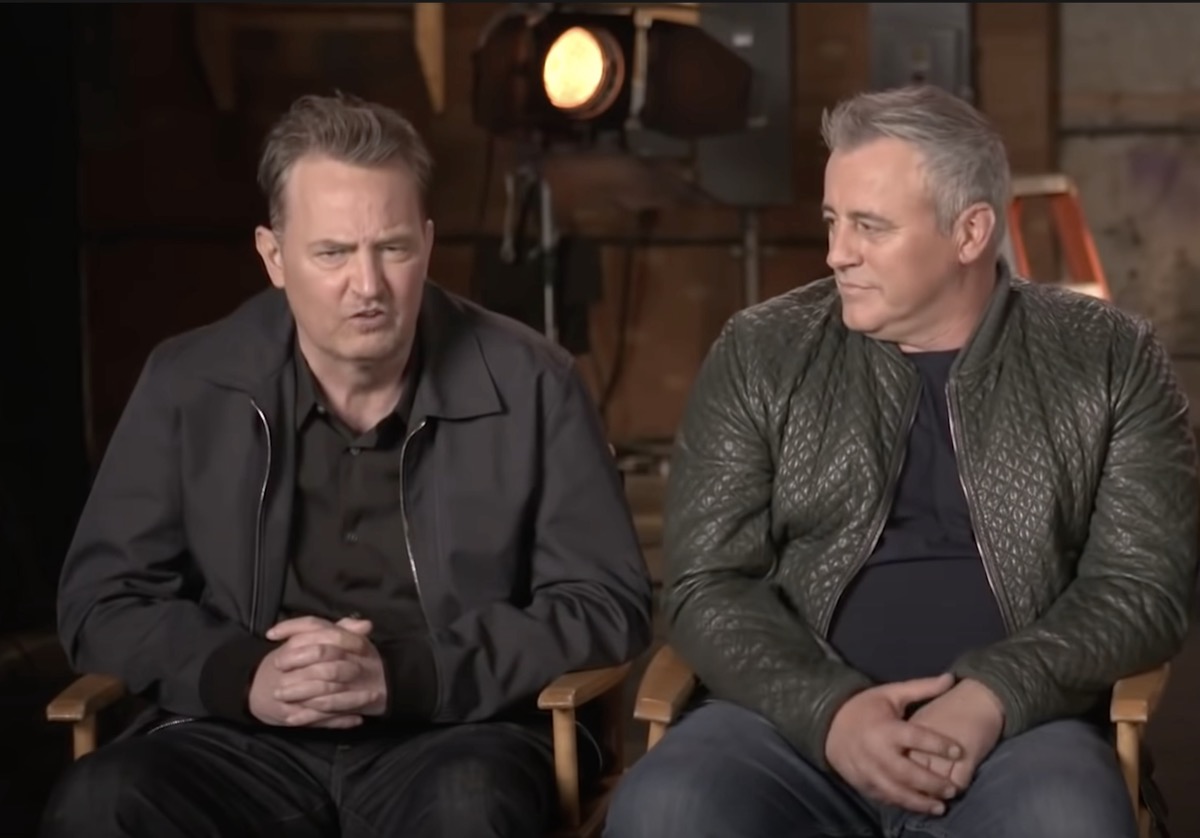 The honest answer is, the media doesn't know why Perry was slurring his speech; the actor has not addressed it directly. But that hasn't stopped news outlets from repeating a story a source told the Sun. This source said: "Matthew turned up to the reunion and members of his team said that he had an emergency tooth procedure that day. That was said to impact his wellbeing and also how he was feeling. He had been in pain from what we understand, which caused the slurred speech. Obviously no one wants to film after a procedure, but it happened. The feeling was one of huge sympathy for Matthew especially in recent days given how people have reacted online. Matthew has told those around him that he is sober, and there is no need to worry." The show's producer/director commented on it; read on.
4
The Friends Producer Said He Thinks Perry is "OK"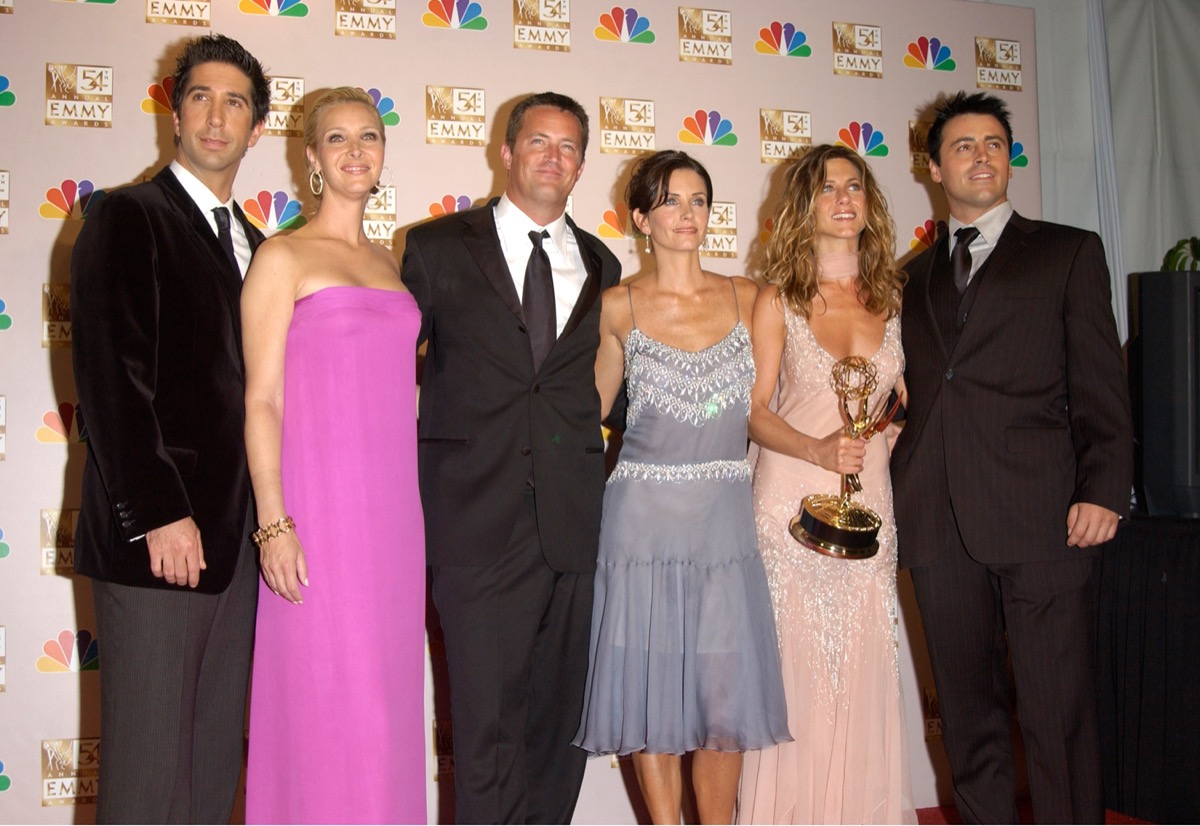 Friends producer/director Kevin Bright addressed the subject in a conversation with the Hollywood Reporter: "I talked to him. It was great seeing him again," he said. "And what people say is what people say. I don't have any to say about that, except it was great to see him. And I think he's very funny on the show. But yes, I think he's OK. He seems stronger and better since the last time I saw him, and excited about going forward."
Perry did, however, open up about something remarkable during the special, as seen in the next slide.
5
Perry Was Emotionally Open During the Special, Revealing He Had Extreme Anxiety
Although the Friends reunion was lighthearted and not-at-all deeply introspective, there were glimpses of the actors as real people, with Perry admitting he was especially vulnerable during the show's run. He admitted to having an "unhealthy" relationship with the audience's reaction during tapings. "To me, I felt like I was going to die if they didn't laugh," he said. "And it's not healthy, for sure. But I would sometimes say a line and they wouldn't laugh and I would sweat and just go into convulsions. If I didn't get the laugh I was supposed to get, I would freak out."6254a4d1642c605c54bf1cab17d50f1e
"You didn't tell us that, though," said co-star Lisa Kudrow. "I don't remember you ever saying that."
"Oh, yeah," Perry said. "I felt like that every single night."
RELATED: 9 Everyday Habits That Might Lead to Dementia, Say Experts
6
If You Need Help With Substance Abuse
"Increased stress can lead to increases in alcohol and substance use," says the CDC. "If you or someone you care about is starting to use alcohol or other substances, or is increasing their use during the COVID-19 pandemic, here are a few suggestions that may help:
Contact your healthcare provider.

Locate virtual

treatment

and

recovery programs 

Medication-assisted treatment

for alcohol or opioid use disorders may be an option.

Take medicine as prescribed and continue your therapy, treatment, or support appointments (in person or through telehealth services) when possible.

Call the National Drug and Alcohol Treatment Referral Routing Service (1-800-662-HELP) to speak with someone about an alcohol or substance use problem."
And to get through life at your healthiest, Don't Take This Supplement, Which Can Raise Your Cancer Risk.
Alek Korab
Alek Korab is a Co-Founder and Managing Editor of the ETNT Health channel on Eat This, Not That!
Read more about Alek