McDonald's New Happy Meals Are Already Selling Out
Thanks to a new line of Happy Meal toys that double as coveted collectibles, the chain has a hit on its hands!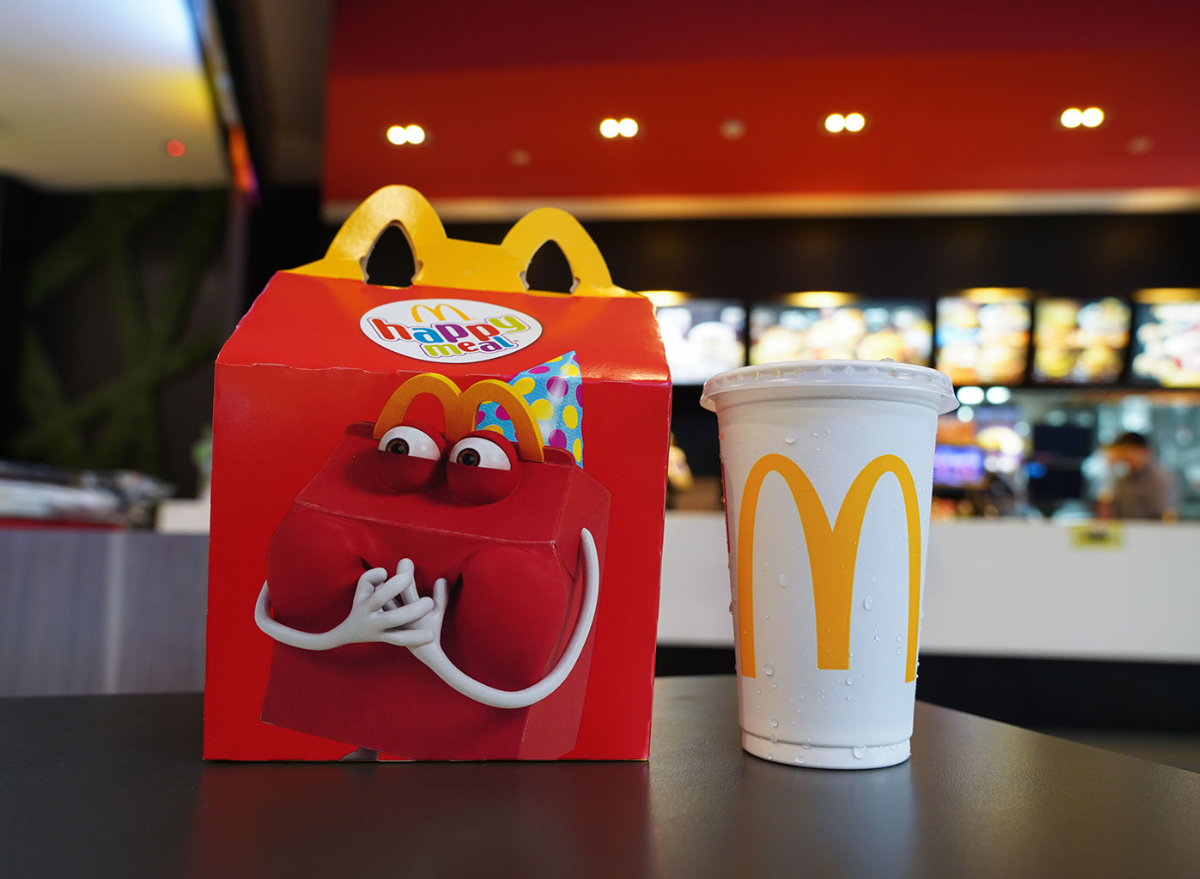 As was predicted in a Twitter leak several weeks ago, McDonald's has partnered with the Pokémon franchise on its latest line of Happy Meal toys. While gaming experts speculated that this would attract Pokémon fans and collectors, McDonald's customers are shocked that Happy Meals seem to be selling out so fast… and are already difficult to find.
The McDonald's Happy Meal promotion, which launched just yesterday, is a celebration of the 25th anniversary of Pokémon and includes the highly coveted trading cards. According to Fast Company, parents and children are having a hard time finding a Happy Meal that includes the newest Pokémon items because adult collectors are swooping in to buy them up by the dozens—presumably, to be sold on eBay and other collectors' outlets. (Related: McDonald's Is Making These 8 Major Upgrades.)
Users of Twitch, a live streaming platform for the gaming community, are particularly interested in snapping these up in order to record unboxing videos, in which they stream a live-opening of the cards to their followers.
So, what's in these booster card packs, exactly? Each pack comes with four cards, and there are 50 to collect in total. Twenty-five of the cards are "regular" and 25 are foil—a more rare and valuable card type in the world of Pokemon.
According to Fast Company, McDonald's may be partially to blame for the issue of the Pokémon card shortages. The outlet alleges that while some restaurants only allow one card pack per Happy Meal, others sell the card packs as a side item, which makes it easier to clean the place out of these coveted collectibles.
Whether you're a longtime fan of Pokémon or are simply looking to spread the fun to a new generation of little fans in your life, we suggest you get on a Happy Meal mission soon, before the chain is completely sold out of their toy supplies.
For more on other items that have recently sold out at McDonald's, check out McDonald's Is Bringing Back Two Sold-Out Items in February, and don't forget to sign up for our newsletter to get the latest restaurant news delivered straight to your inbox.
Mura Dominko
Mura is ETNT's Executive Editor, leading the coverage of America's favorite restaurant chains, grocery stores, and viral food moments.
Read more about Mura
More content from
Restaurants