Monkeypox is an "Emergency." Here are Sure Signs You Have it
This is what monkeypox looks like, according to doctors.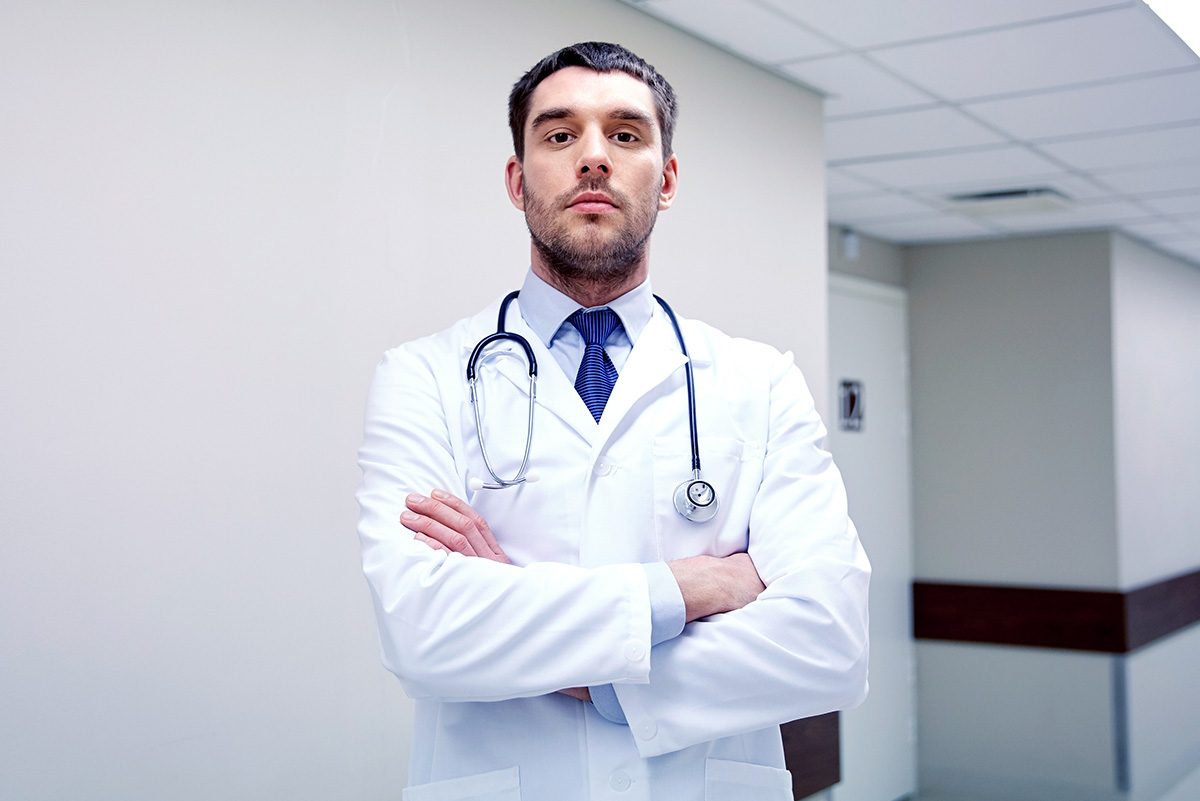 The United States has officially declared a public health emergency over the monkeypox outbreak, with 5,800 cases and counting reported nationwide, with certain states seeing a steep rise in cases. "California is working urgently across all levels of government to slow the spread of monkeypox, leveraging our robust testing, contact tracing and community partnerships strengthened during the pandemic to ensure that those most at risk are our focus for vaccines, treatment and outreach," says California governor Gavin Newsom. "We'll continue to work with the federal government to secure more vaccines, raise awareness about reducing risk, and stand with the LGBTQ community fighting stigmatization." Here are five sure signs you have the monkeypox virus, according to experts. Read on—and to ensure your health and the health of others, don't miss these Sure Signs You've Already Had COVID.
1
How Is Monkeypox Spread?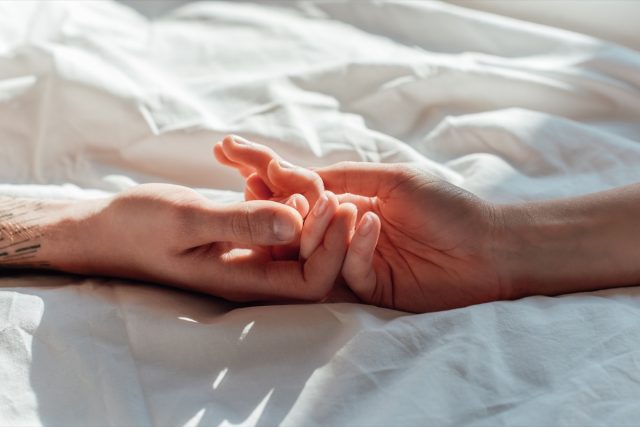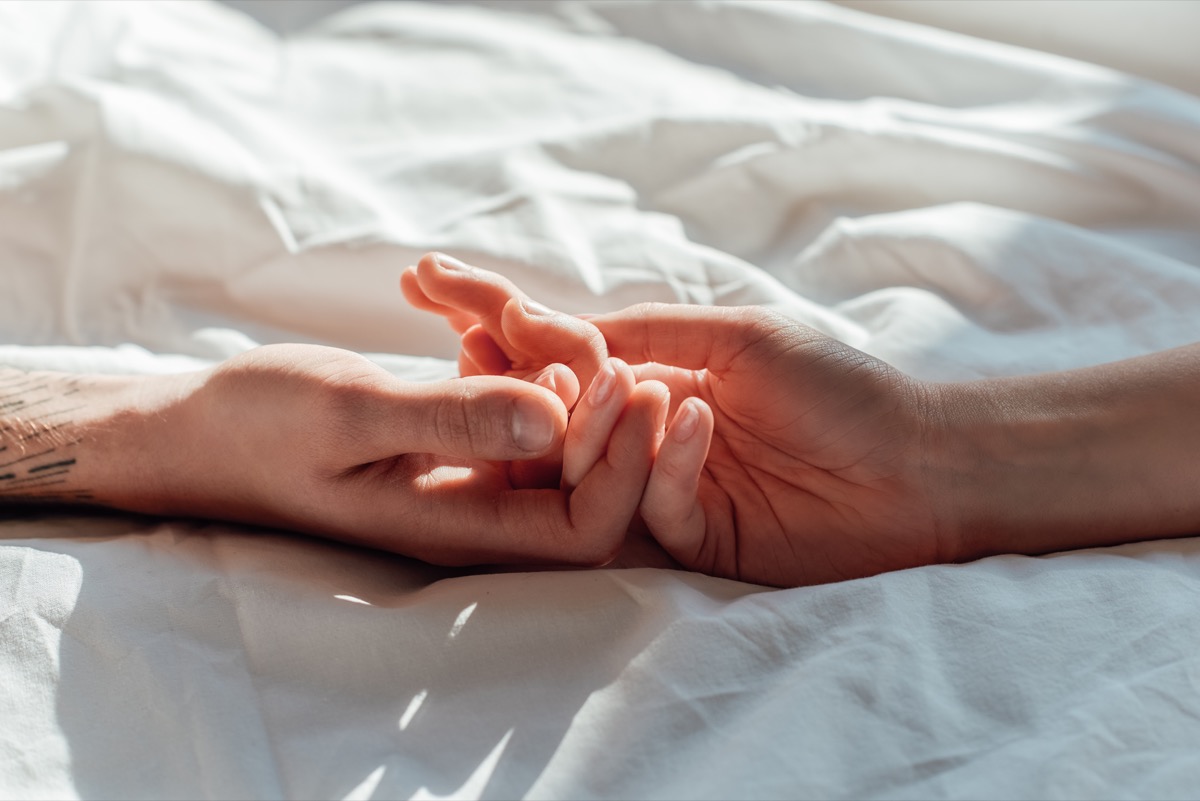 Monkeypox is spread via close contact with someone infected, especially prolonged skin-on-skin contact. "Intimate contact is very efficient because you're making little cuts in the skin with the person who's not infected and the virus from the open sore can enter very easily," says infectious disease expert Peter Chin-Hong, MD. "You could be shaking somebody's hand, have a cut in your hand and the person has an open sore and they didn't know it, or recognize it — that's possible."
2
Painful Rash and Blisters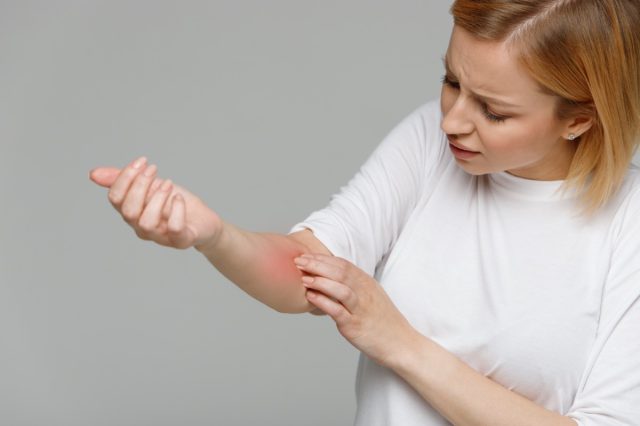 People with monkeypox have reported a painful rash, usually just in one area. "The rash can be really painful, and some patients have reported needing prescription pain medicine to manage that pain," says the CDC's Jennifer McQuiston. "The sores can also cause long term scarring on the skin."
"This time, monkeypox looks different," says board-certified dermatologist Esther E. Freeman, MD, PhD, FAAD, a member of the American Academy of Dermatology's Monkeypox Task Force. "During this particular outbreak, we're seeing that the rash may start in the groin, genital region, or around the anus – and sometimes stay in the spot that it started instead of spreading."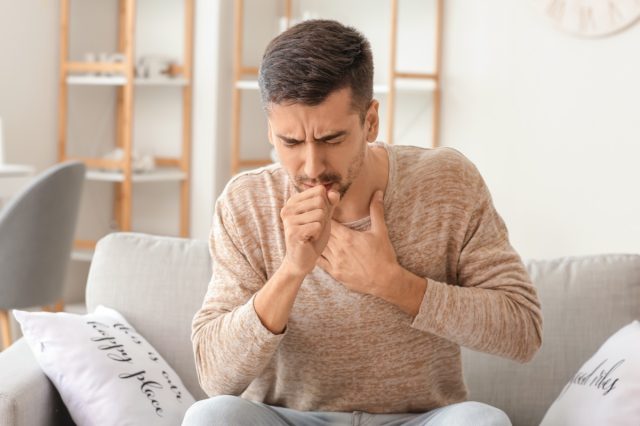 Common symptoms of monkeypox mirror those of flu, according to the CDC. "Traditionally, monkeypox infection starts with non-specific symptoms, things like fever, headaches, feeling run down, and swollen lymph nodes," says W. Ian Lipkin, MD, John Snow Professor of Epidemiology at the Columbia University Vagelos College of Physicians and Surgeons. "Its characteristic symptom is rash that can look like pimples or blisters that appears on the face, inside the mouth, and on other parts of the body. However, the current outbreak has had unusual features that include rash and sores appearing in the genito-anal area and rectal ulcers and lesions. The time from exposure to onset of symptoms is usually 7 to 14 days. The illness typically lasts between two and four weeks. It's still too soon for us to be certain that we know all of the ways that monkeypox can spread."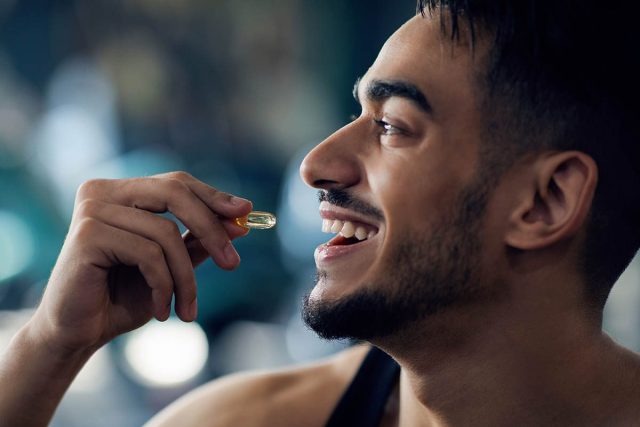 Health officials are warning that the majority of monkeypox cases are occurring in men who have sex with other men, making them an at-risk community. "Because of the way we have contact with one another during sex, usually skin to skin for a period of time, the risk of transmitting the virus to each other is higher," says epidemiologist Mateo Prochazka, a consultant for the UK Health Security Agency. "And that means that gay men, especially gay men that have intense sexual networks, might be seeing an increase in these cases just because of their potential behavior and the number of contacts they have. So it's less about sexual identity and more about sexual networks."
6254a4d1642c605c54bf1cab17d50f1e
Plans to allocate 786,000 doses of JYNNEOS vaccine were announced by the U.S. Department of Health and Human Services (HHS), so more than 1.1 million doses will be available. "Our goal is to stay ahead of this virus and end this outbreak. We have a strategy to deploy these additional vaccine doses in a way that protects those at risk and limits the spread of the virus, while also working with states to ensure equitable and fair distribution," says HHS Secretary Xavier Becerra. "These vaccines are the result of years of federal investment and planning."
Ferozan Mast
Ferozan Mast is a science, health and wellness writer with a passion for making science and research-backed information accessible to a general audience.
Read more about Ferozan