The Most Common COVID Symptoms Now, According to Doctors
These symptoms doctors are seeing on the front lines.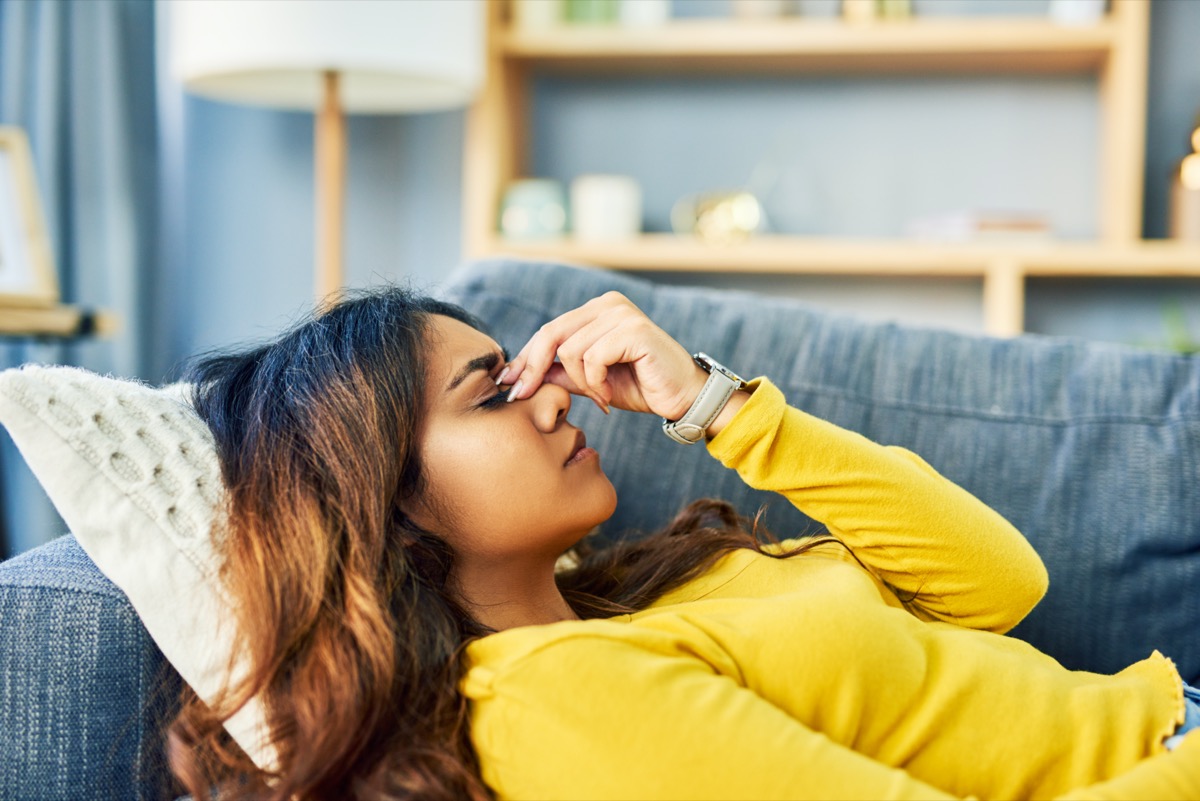 The emergence of effective vaccines has changed the face of the COVID-19 pandemic, but it hasn't eliminated the need to be vigilant about symptoms of the coronavirus. People who have been vaccinated may still develop "breakthrough" COVID infections—although these are rare—and transmit the virus to others. At the same time, researchers have discovered that people who've been vaccinated may have different symptoms of COVID than those who haven't gotten the jabs. Two doctors told ETNT Health about the most common COVID symptoms they're seeing on the front lines at this point in the pandemic. Read on to find out more—and to ensure your health and the health of others, don't miss these Sure Signs You May Have Already Had COVID.
1
These Symptoms, If You're Vaccinated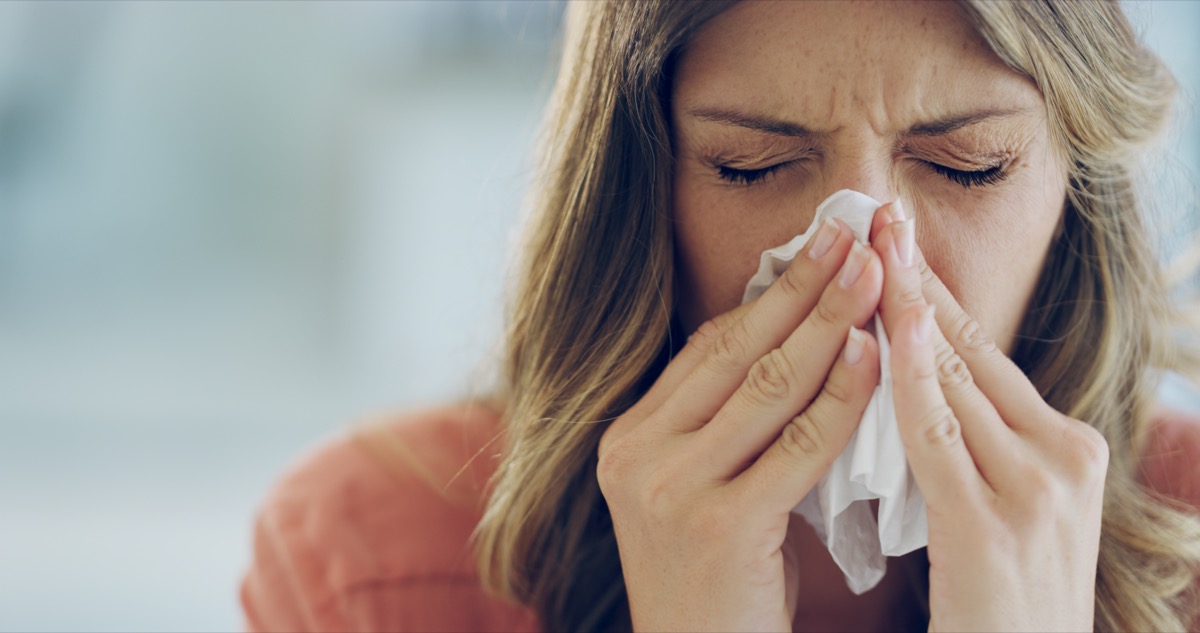 "The symptoms seem to differ depending on whether a person has been vaccinated," says Karen Jubanyik, MD, an associate professor of emergency medicine at Yale University School of Medicine and author of Beat the Coronavirus. 
In vaccinated people, Jubanyik says, the top symptoms of COVID now include:
Runny nose and congestion

Headache

Sneezing

Sore throat

Loss of taste or smell
"Mild malaise and fatigue are also not uncommon in vaccinated people," she says. "The vast majority of breakthrough symptoms are mild, and most people feel like they have a bad cold." 
2
These Symptoms, If You're Unvaccinated
"In unvaccinated people, we are more likely to see fever, cough that can be severe, as well as headache, sore throat, and runny nose, in addition to loss of taste or smell," says Jubanyik. "Nausea and vomiting and diarrhea are more common in unvaccinated people and were very prevalent with the initial strains, though seem to be less common with Delta. Myalgias (body aches) are worse in unvaccinated people."6254a4d1642c605c54bf1cab17d50f1e
RELATED: Dr. Fauci Issues Latest COVID Warning
3
This Symptom, If You Have a Severe Case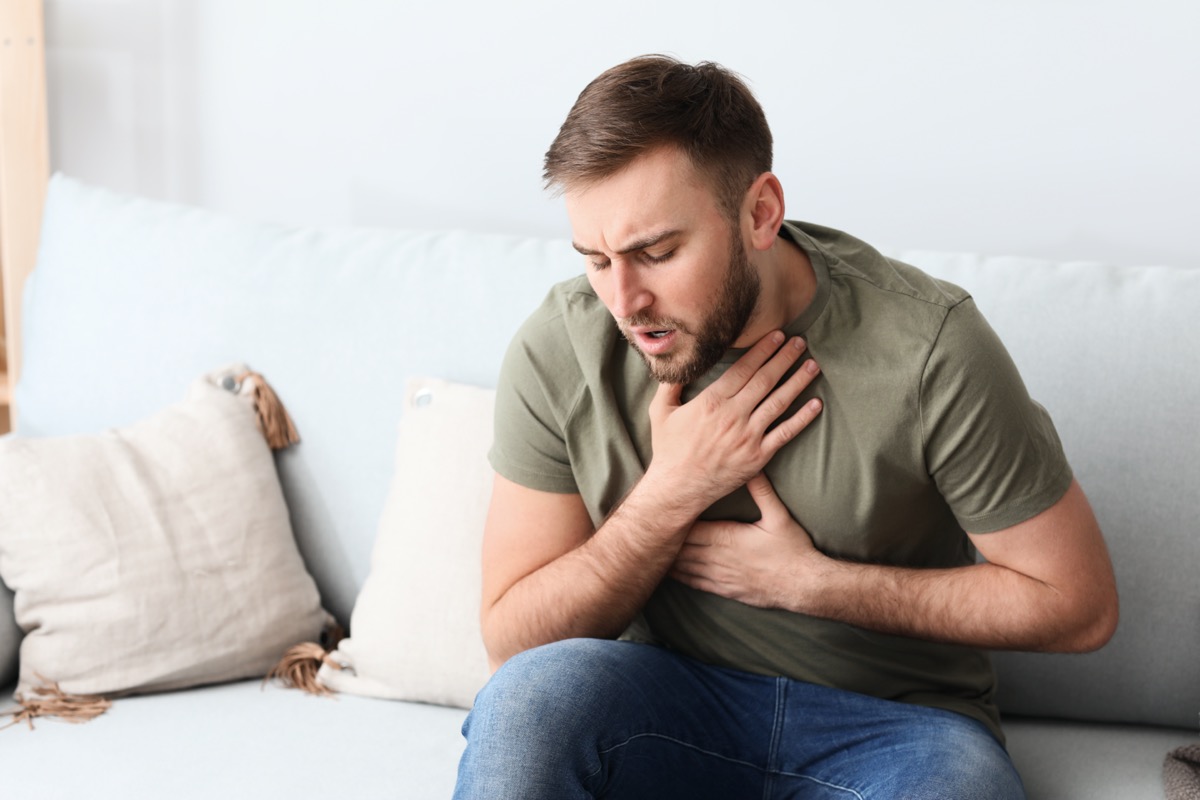 "For those people who develop a severe case of COVID, shortness of breath is common," says Jubanyik. "It may not develop until about a week into the illness and may be a sign of needing hospitalization."
4
Symptoms Seem to Come on Faster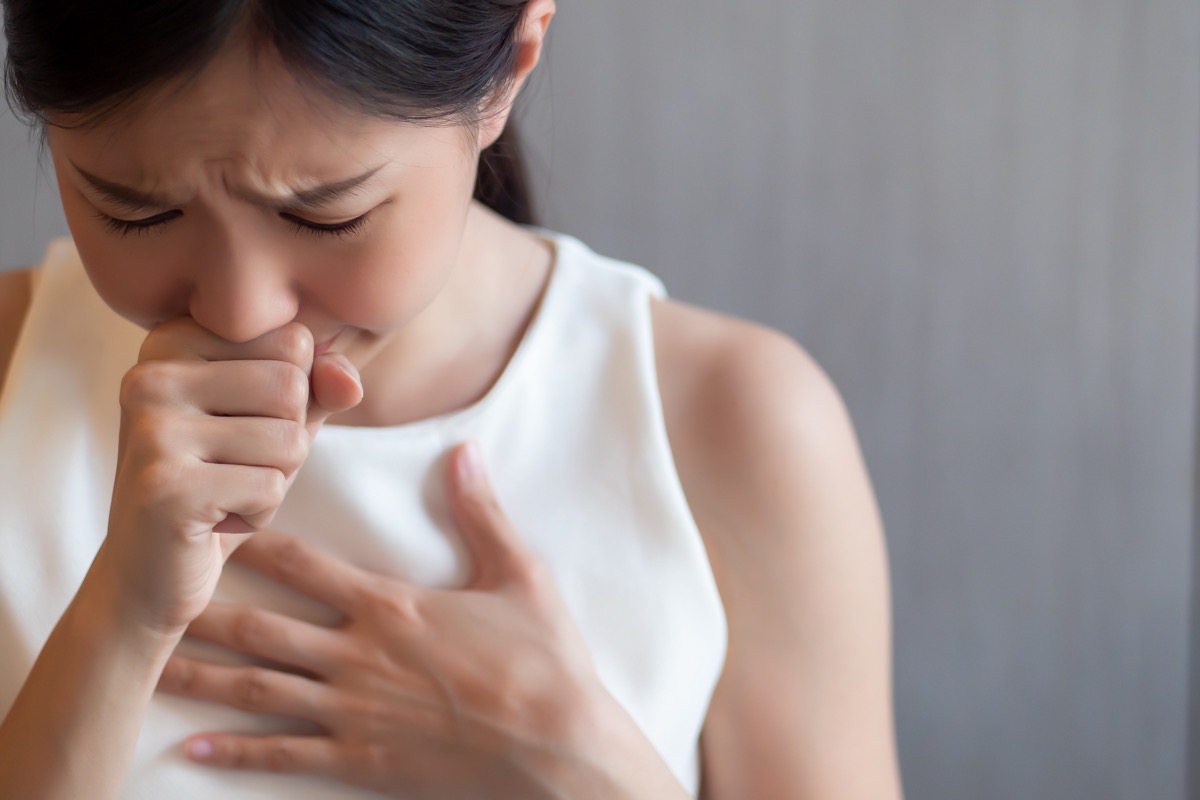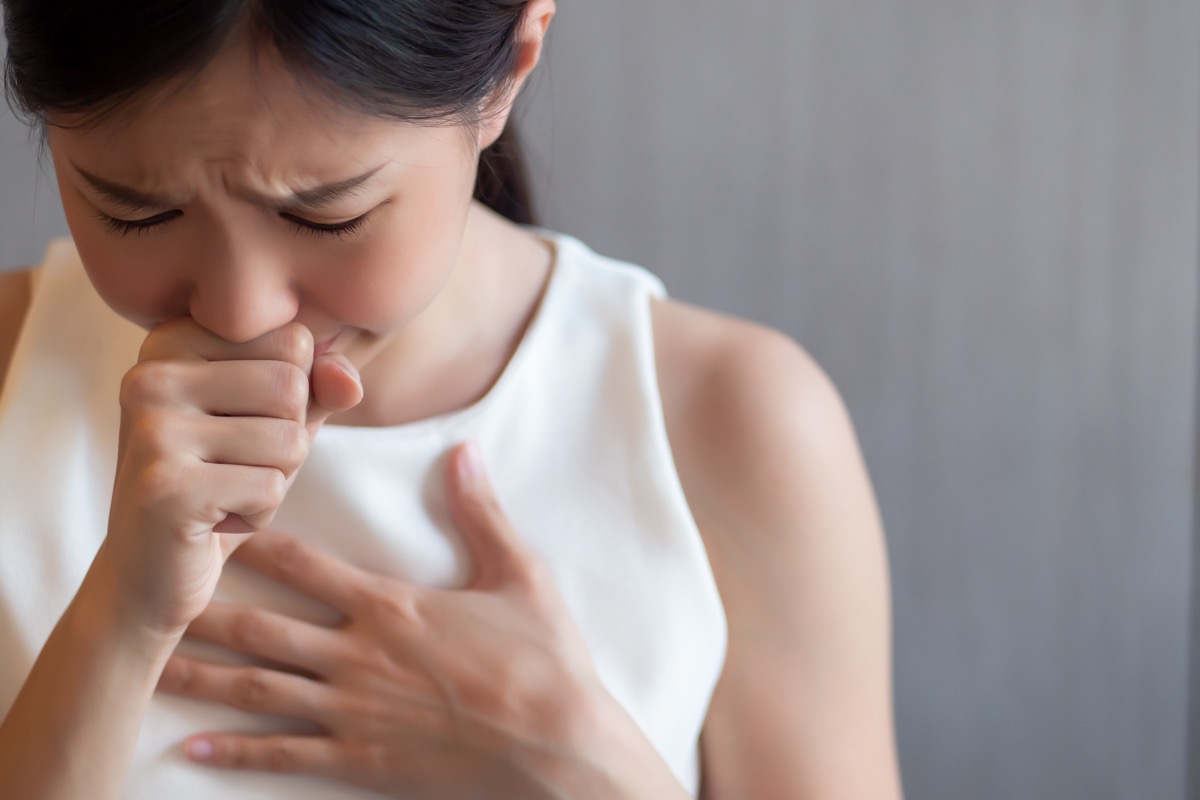 "The main difference that physicians are seeing now in hospitalized COVID-19 patients is that with more contagious and highly transmissible variants, like Delta, the onset of symptoms seems to come quicker, with less lag time following exposure," says Vinisha N. Amin, MD, a hospitalist at University of Maryland Upper Chesapeake Health.
"The main symptoms for unvaccinated hospitalized patients are similar to what we saw earlier in the pandemic, including high flow oxygen, shortness of breath, fevers, chills, intractable nausea, vomiting, and diarrhea leading to dehydration," she says. "In comparison, vaccinated patients with breakthrough infections are exhibiting more mild symptoms such as nausea and tiredness."
5
What to Do If You Feel Sick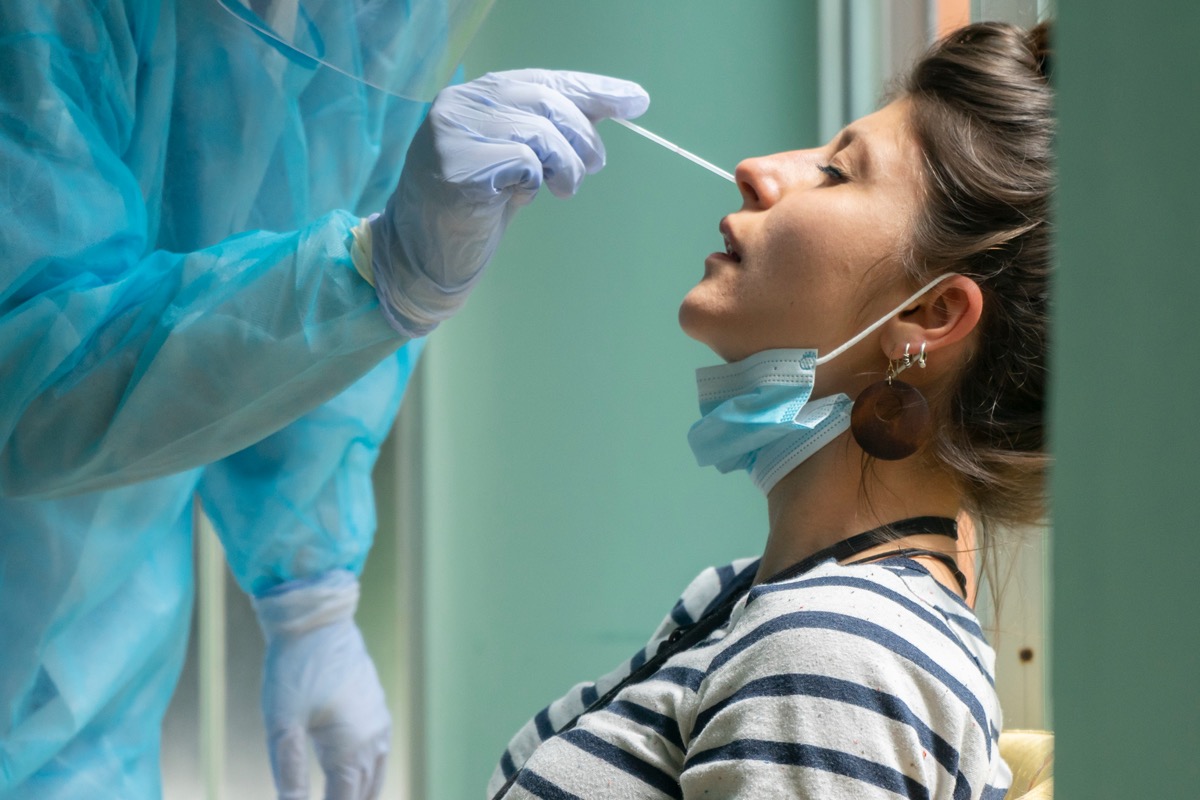 "Many people with breakthrough infections are asymptomatic, though we do not have a true estimate, as many vaccinated people may not get regularly tested if they have no symptoms, or mild symptoms," says Jubanyik.
Even if you're vaccinated, if you develop symptoms it's important to get tested and quarantine while awaiting results to prevent spreading the virus to others, she adds, "including those who might be at high risk of severe illness, which include the unvaccinated, those for whom the vaccination effects may be waning, or those who never developed a sufficient vaccine response."
6
How to Stay Safe Out There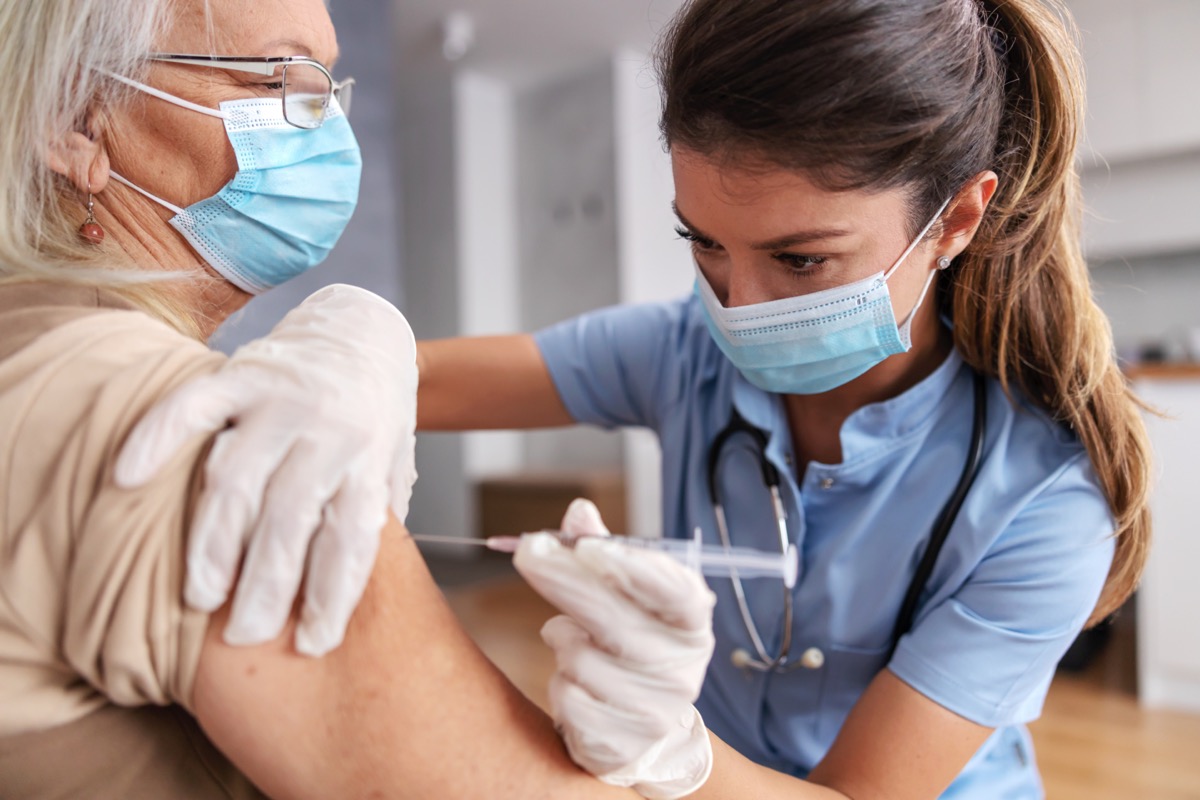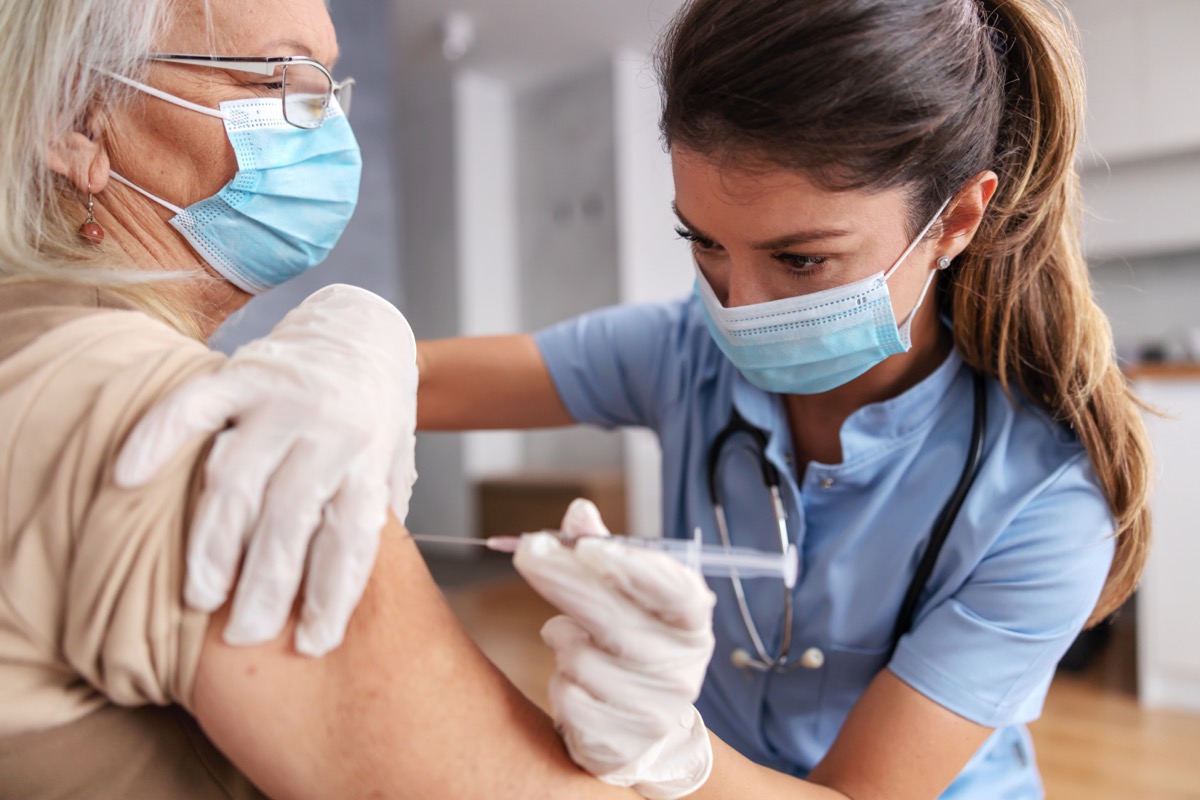 If you haven't been vaccinated yet, do so ASAP. "Unvaccinated individuals are hospitalized with 10 times more frequency as compared to those who are vaccinated," says Amin. "Less than one percent of vaccinated individuals are requiring hospitalization. The fundamental message is clear: Vaccines are helping save lives and the cost of remaining unvaccinated may come at the price of more people getting very ill and dying." And to get through this pandemic at your healthiest, don't miss these 35 Places You're Most Likely to Catch COVID.