Omicron Symptoms Doctors are Seeing Most
Why Omicron is so contagious and what the signs are that you have it, according to a doctor.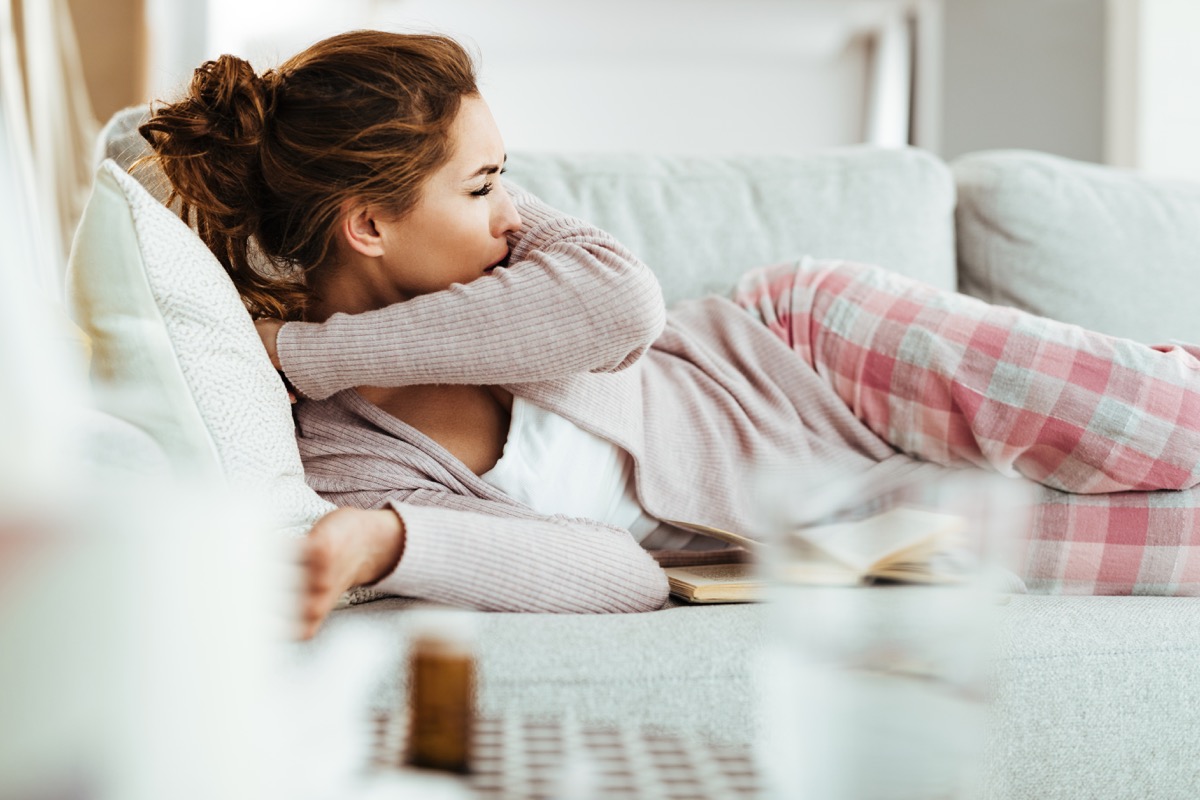 COVID cases are surging across the U.S. in part because of the highly contagious Omicron variant, which is rapidly spreading to the point where Dr. Anthony Fauci, the chief medical advisor to the President and the director of the National Institute of Allergy and Infectious Diseases said to rethink large gatherings. "I would strongly recommend that, this year, we do not do that," he said during the White House's COVID-19 response team briefing on Wednesday. In light of the Omicron outbreak, Eat This, Not That! Health talked to Dr. Shadi Vahdat, an assistant clinical professor at UCLA and medical director at LiveWell Integrative Medicine who explained what the symptoms of Omicron are and other important information to know about the variant. Read on—and to ensure your health and the health of others, don't miss these Sure Signs You've Already Had COVID.
1
Why is Omicron so Contagious?
Dr. Vahdat explains, "We are still learning so much about the Omicron variant but it appears that it has a greater ability to replicate rapidly in comparison to the other variants. It is thought Omicron has an easier time escaping the immune system and has a higher risk of reinfection in those infected with a different strain. The Centers for Disease Control and Prevention believe that people infected with the Omicron variant can easily spread the virus to others even if they are vaccinated or are asymptomatic."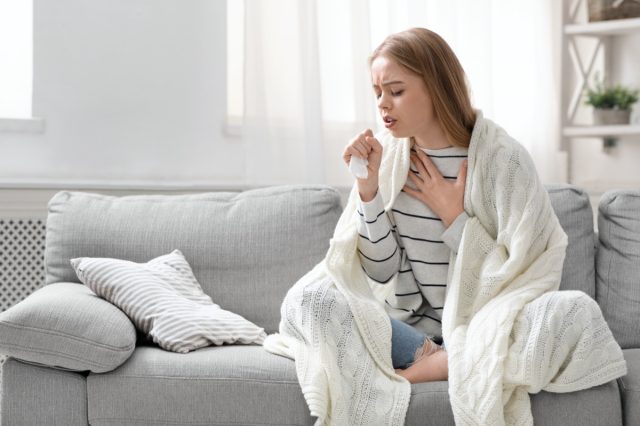 "For a lot of people infected with Omicron the symptoms will be much like the common cold," Dr. Vahdat says. "In one study from Norway where most people infected with the Omicron variant were vaccinated  they reported the most common symptoms as cough (83%), runny nose/stuffy nose (78%), fatigue/lethargy (74%), sore throat (72%), headache (68%) and fever (54%), reduced taste (23%), reduced smell (12%). 42% reported mild to moderate symptoms and none required hospitalization."
RELATED: I'm a Doctor and Warn You Know This Before Taking Ibuprofen6254a4d1642c605c54bf1cab17d50f1e
3
Unvaccinated Population Continues to Have High Hospitalization Rates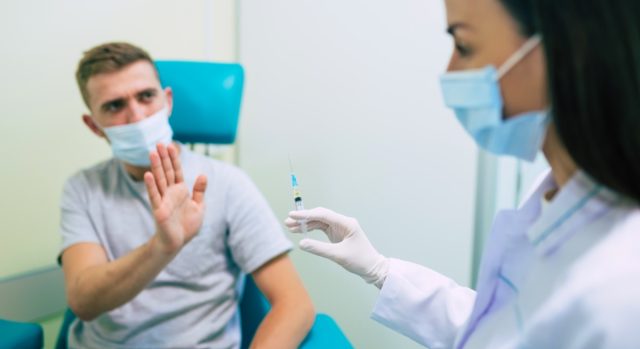 According to Dr. Vahdat, "For many front line workers who are taking care of Covid patients in the emergency rooms and hospitals, it seems evident that most of the severely impacted and sick who require hospitalization and ICU admissions the vast majority continue to be those who are unvaccinated."
Dr. Vahdat states, "The Omicron variant contains more than 30 mutations in the spike protein, many of those are shared by the Delta and Alpha variant, but the ones that differ may be responsible for its heightened infectivity and ability to hide from our immune system. These mutations may also result in some of the available SARS-CoV-2 testing to be suboptimal in its detection. The most recent data suggests that some of the rapid antigen tests may be less sensitive at detecting the highly contagious omicron variant and may result in some false negative tests. The FDA continues to monitor different available tests and is reporting specific brands and companies that are having higher failures in detection.  When referring to a clinic or a testing site it is always important to ask if their particular test is able to detect the Omicron variant."
Dr. Vahdat explains, "While a lot remains to be learned and studied with respect to the Omicron variant and treatment options there is some initial unpublished data suggesting that two of the three monoclonal antibodies might not be as effective for this variant. Sotrovimab is one of the few that appears to bind Omicron and some hospitals are starting to see severe shortages in supply for this particular treatment. With Pfizer's new oral antiviral medication, which works intracellularly on the protease of the SARS-CoV-2 virus and is not dependent on the areas of the mutated spike protein expressed on the surface of the virus, there is optimism that it will be effective against Omicron however more data is needed."
6
How to Stay Safe Out There
Dr. Fauci also said, "If you were in a situation with a family setting, in your home, with family — parents, children, grandparents — and everyone is vaccinated and boosted, although the risk is never zero in anything, the risk is low enough that we feel you should continue to go through with those plans of having a home-related, vaccinated, boosted gathering with family and close friends who are also vaccinated and boosted." So follow the public health fundamentals and help end this pandemic, no matter where you live—get vaccinated or boosted ASAP; if you live in an area with low vaccination rates, wear an N95 face mask, don't travel, social distance, avoid large crowds, don't go indoors with people you're not sheltering with (especially in bars), practice good hand hygiene, and to protect your life and the lives of others, don't visit any of these 35 Places You're Most Likely to Catch COVID.
Heather Newgen
Heather Newgen has two decades of experience reporting and writing about health, fitness, entertainment and travel. Heather currently freelances for several publications.
Read more about Heather