Most People Get Omicron This Way, Experts Say
Four common ways people catch Omicron and how to avoid it.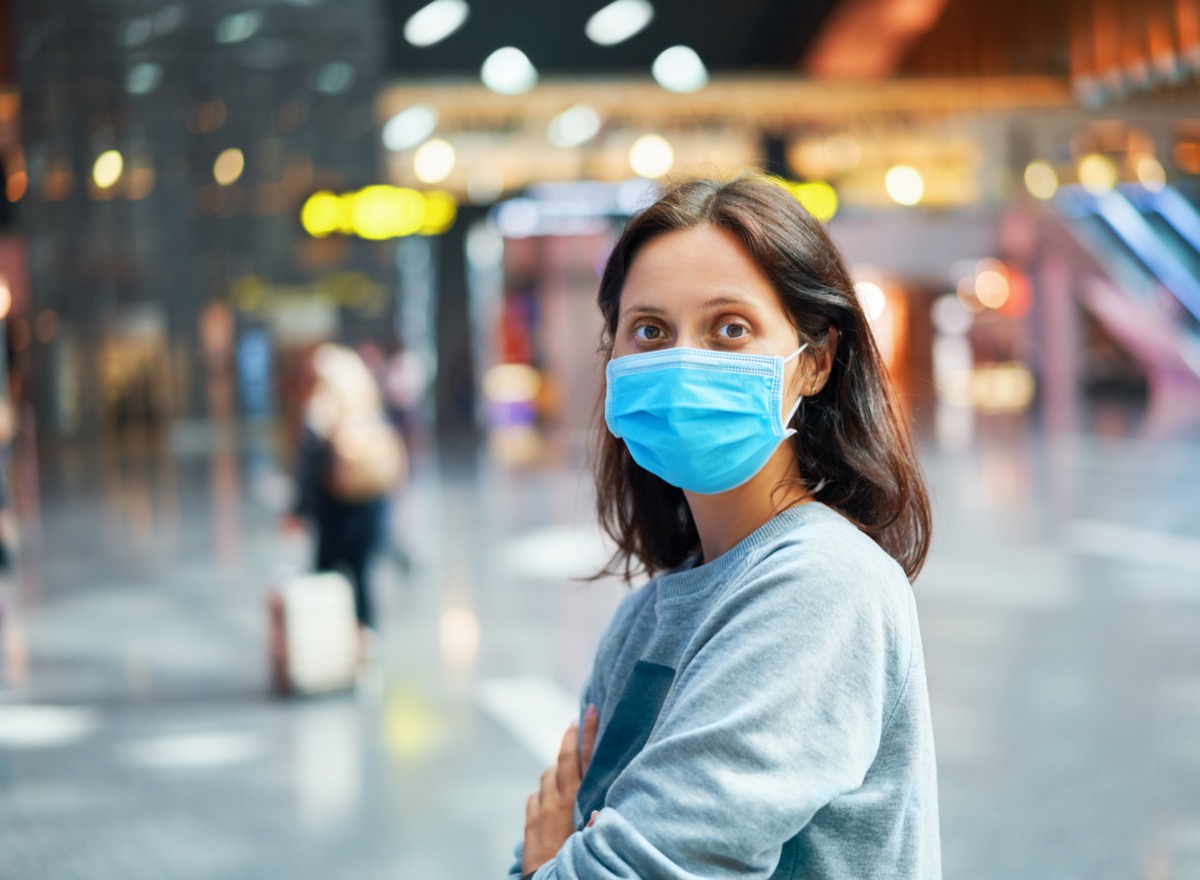 With Omicron still spiking around the U.S. Dr. Anthony Fauci, the chief medical advisor to the President and the director of the National Institute of Allergy and Infectious Diseases, predicted almost everyone will catch it at some point. "I think, in many respects, omicron, with its extraordinary, unprecedented degree of efficiency of transmissibility, will, ultimately, find just about everybody," Fauci told the Center for Strategic & International Studies. Although Omicron is extremely contagious, it should still be avoided if possible by taking precautions. Eat This, Not That! Health talked with Dr. Eva Beaulieu, board-certified internal medicine hospitalist at Piedmont Henry Hospital who explained the most common ways people catch the virus and why it's important to help prevent getting it. Read on—and to ensure your health and the health of others, don't miss these Sure Signs You've Already Had COVID.
1
Misidentifying Symptoms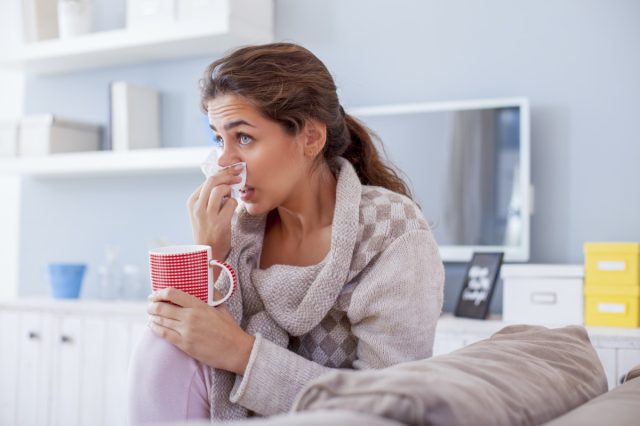 One of the many ways to get Omicron is by misidentifying symptoms, says Dr. Beaulieu. "Since Omicron shares many symptoms with a common cold and flu virus, it's easy to think 'this is just a cold'" and catch it from someone who's sneezing away. "If you suspect you" or someone you are near "might be sick, isolate yourself from others and get tested to confirm if you have COVID-19 or the flu."
2
Not Washing Hands Frequently
Dr. Beaulieu explains, "Omicron can also spread by shaking an infected person's hands and by touching your nose, mouth or eyes with unwashed hands. Cleaning hands at key times with soap and water for at least 20 seconds or using an alcohol-based hand sanitizer with at least 60% alcohol if soap and water is not readily available is one of the most important steps a person can take to avoid getting sick."
3
Not Practicing Social Distancing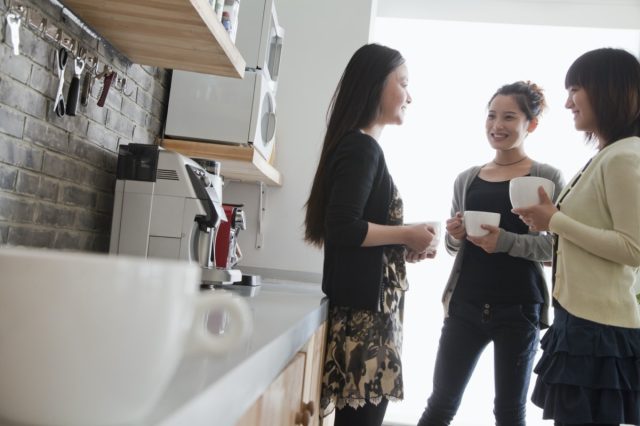 Not staying at least 6 feet apart from others in public is another common way to get Omicron, Dr. Beaulieu states. "Omicron spreads through the air, so keeping your distance from people outside of your household is one of the easiest ways to avoid getting infected."
4
Not Wearing a Mask in Public
"According to the Centers for Disease Control and Prevention, masks offer protection against all viruses," Dr. Beaulieu reminds us. "The CDC continues to recommend wearing a mask in public indoor settings regardless of vaccination status."6254a4d1642c605c54bf1cab17d50f1e
The CDC recommends the following:
"If you are 2 years or older and are not up to date with your COVID-19 vaccines, wear a mask indoors in public.

In general, people do not need to wear masks when outdoors. In areas of substantial or high transmission, people might choose to wear a mask outdoors when in sustained close contact with other people, particularly if

They or someone they live with has a weakened immune system or is at increased risk for severe disease.

They are not up to date on COVID-19 vaccines or live with someone who is not up to date on COVID-19 vaccines.

People who have a condition or are taking medications that weaken their immune system may not be fully protected even if they are up to date with their COVID-19 vaccines. They should continue to take all precautions recommended for unvaccinated people, including wearing a well-fitted mask, until advised otherwise by their healthcare provider.

If you are up to date with your COVID-19 vaccines, to maximize protection and prevent possibly spreading COVID-19 to others, wear a mask indoors in public if you are in an area of substantial or high transmission.

Wearing a mask over your nose and mouth is required on planes, buses, trains, and other forms of public transportation traveling into, within, or out of the United States and while indoors at U.S. transportation hubs such as airports and train stations. Travelers are not required to wear a mask in outdoor areas of a conveyance (like on open deck areas of a ferry or the uncovered top deck of a bus)."
5
Why Shouldn't We Put Ourselves at Risk and Catch Omicron to Get It Over With?
Dr. Beaulieu says, "Because many people might experience mild symptoms when infected with the new variant, it can be easy to 'want to get it over with.' High rate of community spread puts populations like children, the elderly and anyone immunocompromised at risk of experiencing severe outcomes like hospitalization or death, so it's important to keep the health of others in mind. Reinfection is also possible, so it's not 'one and done!'"
6
Why is Omicron so Contagious?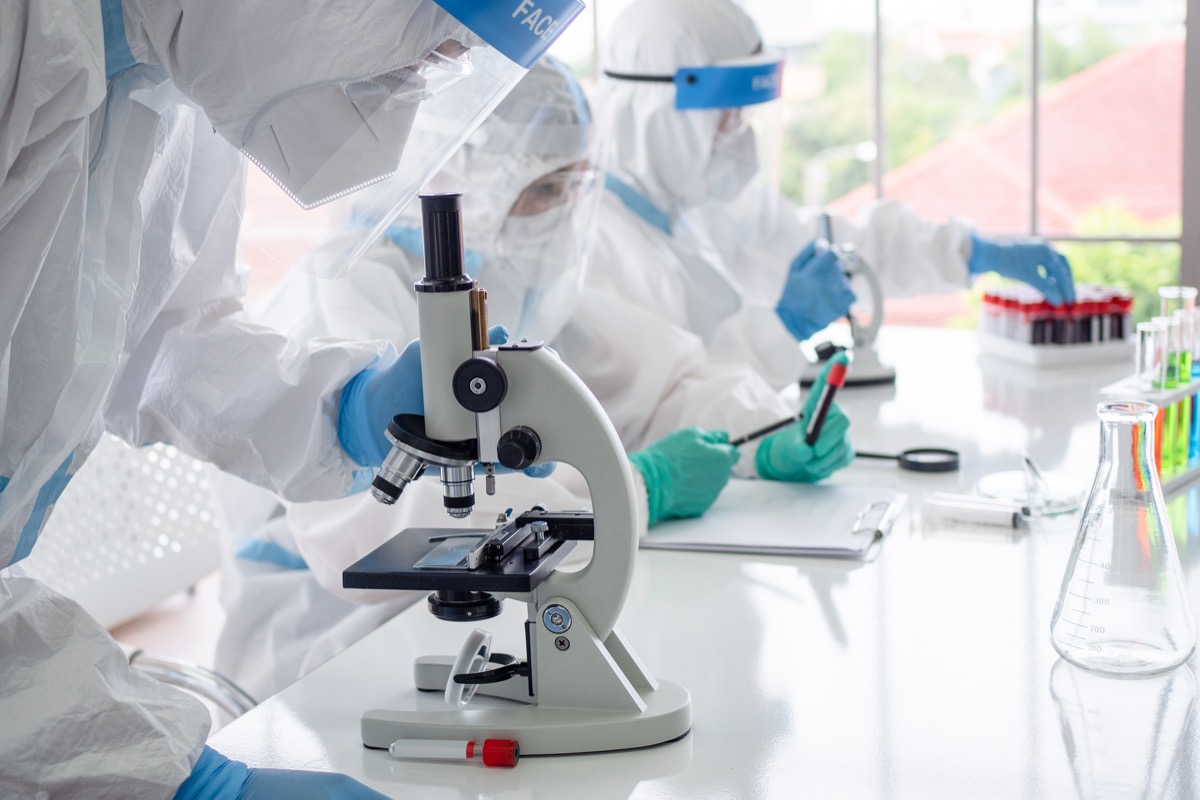 Dr. Beaulieu explains, "According to the CDC, the Omicron variant likely spreads more easily than the original SARS-CoV-2 virus. Any infected individual can spread the virus to others, even if they are vaccinated or aren't experiencing symptoms. We're also seeing an increase in co-infections of COVID-19 and the flu. Because the flu virus can live on surfaces for up to 48 hours, I recommend cleaning and disinfecting high touch areas like doorknobs, light switches and countertops with Clorox Disinfecting Wipes to kill 99.9% of viruses and bacteria."
7
How to Stay Safe Out There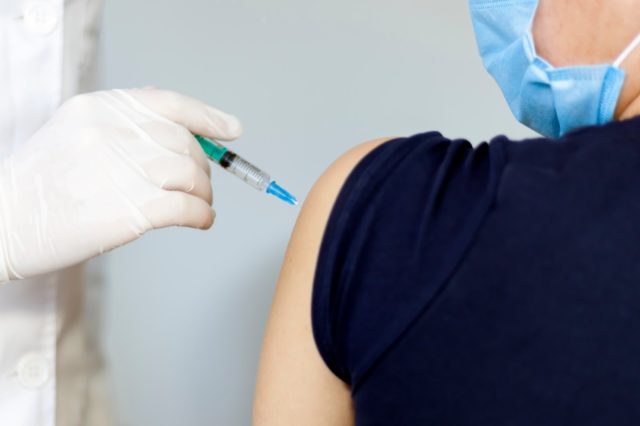 Follow the public health fundamentals and help end this pandemic, no matter where you live—get vaccinated or boosted ASAP; if you live in an area with low vaccination rates, wear an N95 face mask, don't travel, social distance, avoid large crowds, don't go indoors with people you're not sheltering with (especially in bars), practice good hand hygiene, and to protect your life and the lives of others, don't visit any of these 35 Places You're Most Likely to Catch COVID.
Heather Newgen
Heather Newgen has two decades of experience reporting and writing about health, fitness, entertainment and travel. Heather currently freelances for several publications.
Read more about Heather