Most People are Getting Pancreatic Cancer This Way, Experts Say
This is what causes pancreatic cancer, according to doctors.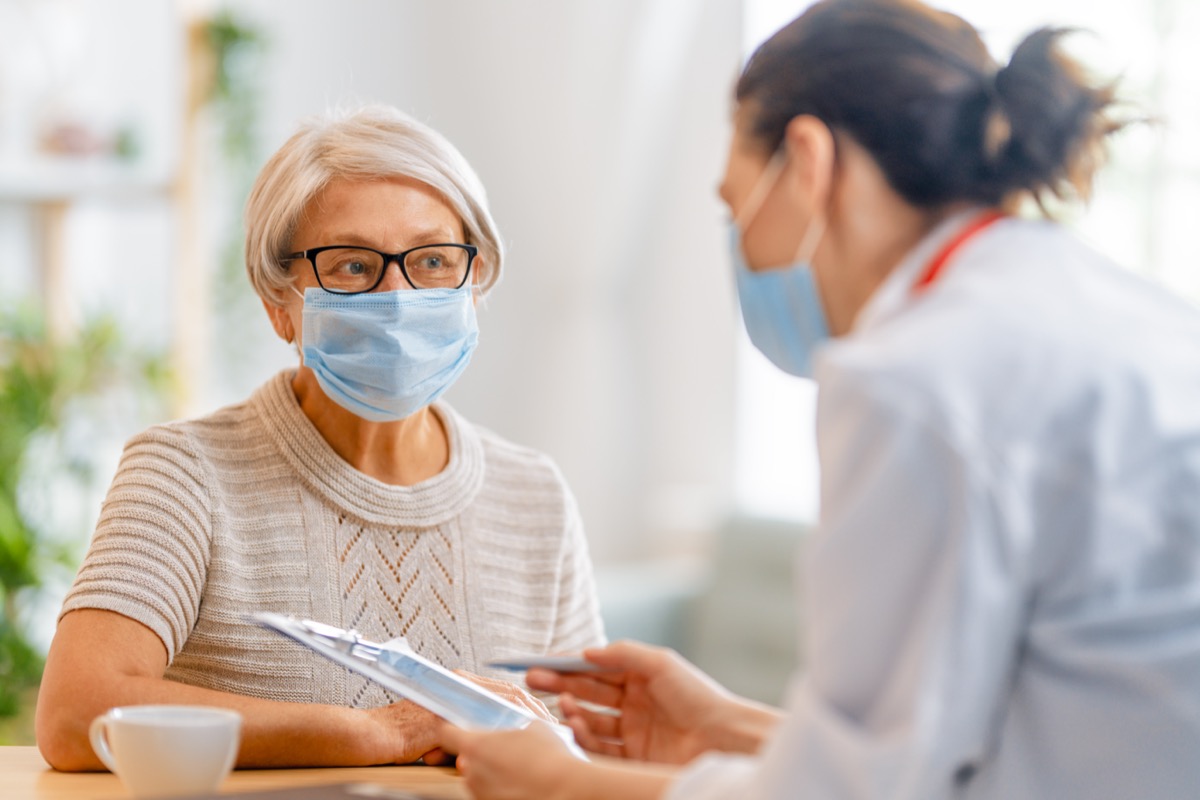 Pancreatic cancer is the tenth most commonly diagnosed cancer in the U.S., affecting around 62,000 Americans every year. There are two types of pancreatic cancer: Exocrine tumors (93%) and neuroendocrine tumors (7%). Pancreatic cancer is often hard to spot until it's advanced, so knowing the risk factors associated is crucial for prevention. Here are five causes of pancreatic cancer. Read on—and to ensure your health and the health of others, don't miss these Sure Signs You've Already Had COVID.
Several studies show a strong link between obesity and pancreatic cancer: Studies show that having a high BMI early in life can lead to an increased chance of developing pancreatic cancer at a later stage. "Obesity certainly plays a role in pancreatic cancer incidence, but it's one of many risk factors," says Victoria Manax Rutson, MD. "Pancreatic cancer doesn't discriminate, which is why we need to continue research for better treatments and early detection."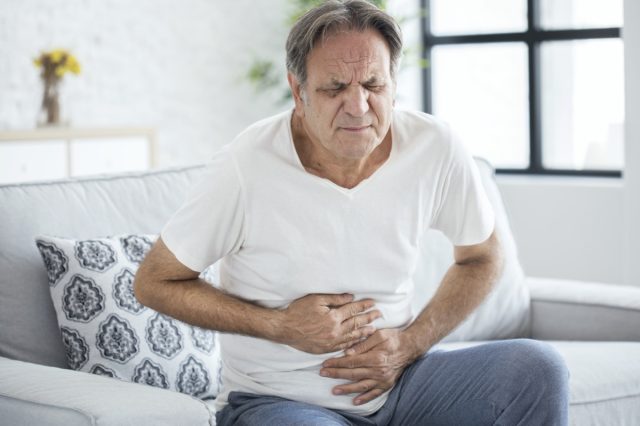 Pancreatitis is inflammation of the pancreas that causes pain in the upper abdomen. Research shows that chronic pancreatitis has a strong likelihood of leading to pancreatic cancer. ​​"Our study demonstrates that there is a much higher risk of pancreatic cancer in patients with acute pancreatitis than commonly believed," says Banke Agarwal, M.D., associate professor of gastroenterology and hepatology at Saint Louis University. Agarwal recommends that patients over 40 who have acute pancreatitis should be regularly screened for pancreatic cancer with esophageal ultrasound. "As a point of reference, it's useful to consider that the relative number of patients with acute pancreatitis who are subsequently diagnosed with pancreatic cancer is greater than that of cancer discovered during colonoscopy screening," Dr. Agarwal says.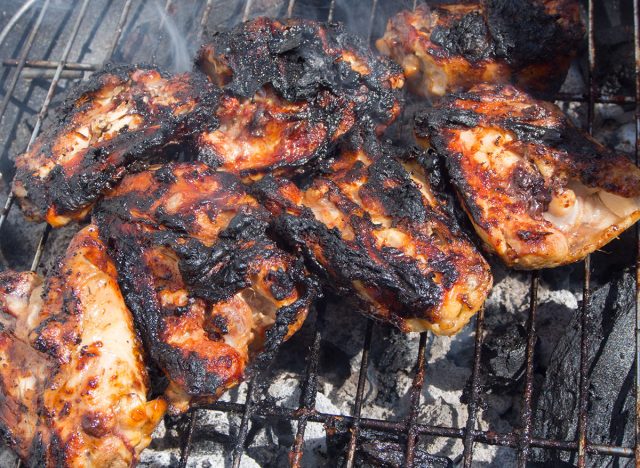 There is growing evidence that carcinogens in charred or burnt meat are linked to pancreatic cancer—one study even showed that people who preferred their steak well done had a 60 percent higher chance of getting pancreatic cancer when compared to those who preferred their steak less well done, or who didn't eat steak at all. "My research has been focused on pancreatic cancer for some time, and we want to identify ways to prevent this cancer because treatments are very limited and the cancer is often rapidly fatal," says Kristin Anderson, Ph.D., associate professor at the University of Minnesota School of Public Health. "We cannot say with absolute certainty that the risk is increased due to carcinogens formed in burned meat. However, those who enjoy either fried or barbecued meat should consider turning down the heat or cutting off burned portions when it's finished; cook meat sufficiently to kill bacteria without excess charring. In addition, the precursors of cancer-causing compounds can be reduced by microwaving the meat for a few minutes and pouring off the juices before cooking it on the grill."6254a4d1642c605c54bf1cab17d50f1e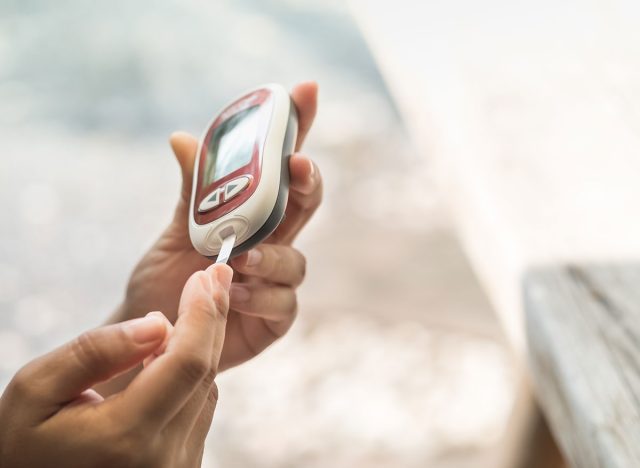 There is a link between new-onset diabetes and pancreatic cancer, with some doctors hoping a diabetes diagnosis can catch pancreatic cancer before it becomes too advanced. "Can we identify biomarkers in the blood that will tell us, in a room of 100 patients with new-onset diabetes, there may be someone who we need to send for more workup and imaging studies?" says Anirban Maitra, M.B.B.S., of the University of Texas MD Anderson Cancer Center. Dr. Maitra believes that those biomarkers could form the basis of a test that "when a patient walks in with new-onset diabetes, can raise a red flag that they should go and get some additional tests," for pancreatic cancer.
5
The #1 Cause of Pancreatic Cancer: Smoking
Smoking is a huge risk factor when it comes to pancreatic cancer—research shows that people who smoke cigarettes are twice as likely to get pancreatic cancer compared to those who don't smoke, and 20% of pancreatic cancer is attributable to smoking. "One in five pancreatic cancers can be still attributed to smoking and most of that to current smoking, which is preventable," says Dr Maarit Laaksonen, senior lecturer at the Center for Big Data Research in Health at University of New South Wales. "It's not just that you are putting yourself at risk, but you are putting yourself at risk for quite a long time after you quit smoking – I think that is one important message."
6
When Should I See a Doctor?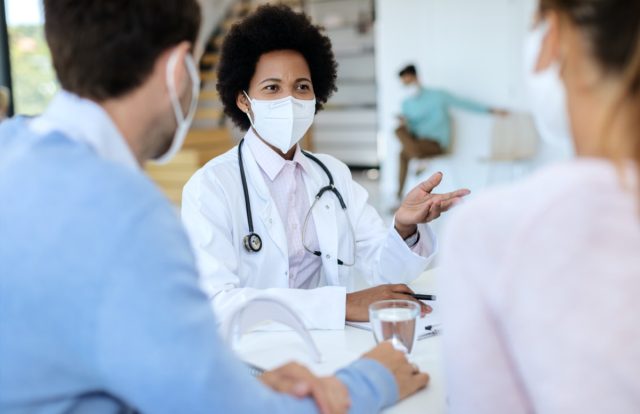 According to the Cleveland Clinic, symptoms of pancreatic cancer are as follows:
Upper abdominal pain that may spread to the back.

Yellowing of the skin and the whites of the eyes (jaundice).

Tiredness.

Loss of appetite.

Light-colored poop.

Dark-colored pee.

Weight loss.

Blood clots in the body.

Itchy skin.

New or worsening diabetes.

Nausea and vomiting
If you are experiencing any of these symptoms, share your concerns with your healthcare provider.
Ferozan Mast
Ferozan Mast is a science, health and wellness writer with a passion for making science and research-backed information accessible to a general audience.
Read more about Ferozan