Experts Find Key Indicator of Your Dementia Risk
Take care of your health before it's too late.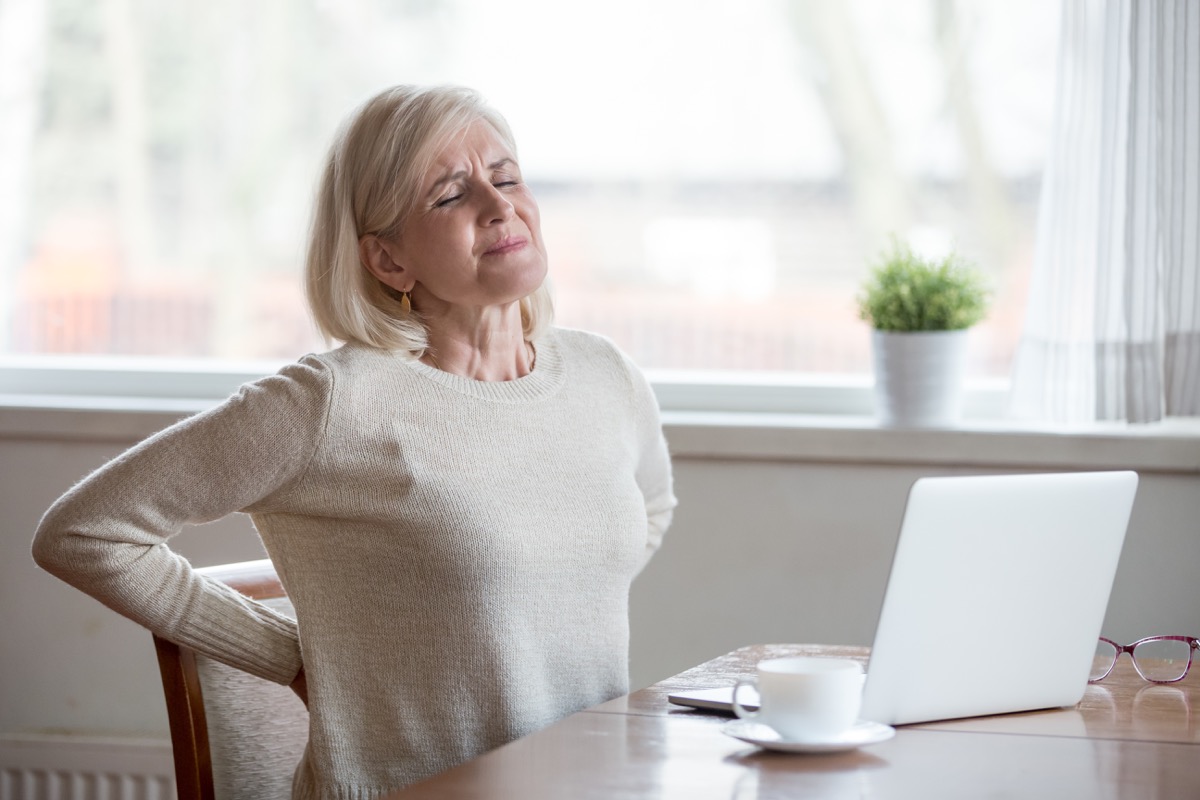 Dementia is a progressive disease. Ultimately, it interferes with a person's ability to live independently and to function. Right now, there is no cure. But experts say it's important to detect dementia as early as possible, because sometimes its progression can be slowed. Scientists hope to develop early screening tests that can help in that pursuit. In the meantime, a new study has found a link between one particular health issue and an increased risk of developing dementia. Read on to find out more—and to ensure your health and the health of others, don't miss these Sure Signs You've Already Had COVID.
What Is Dementia?
Dementia is the term for a group of brain disorders that involve changes to thinking, remembering, and reasoning. They include Alzheimer's disease, vascular dementia and Lewy body dementia. Alzheimer's disease is the most common form of dementia, affecting more than 6 million Americans.
RELATED: Most People Get Alzheimer's This Way, Experts Say6254a4d1642c605c54bf1cab17d50f1e
What The Study Found
It's not clear what causes dementia, although experts believe it may be a combination of genetic, environmental and lifestyle factors. 
In a new study published in BMJ, researchers found a link between having multiple chronic health conditions in middle age and developing dementia later on. The researchers looked at health data from 10,095 people in the UK, age 35 to 55, who were tracked for an average of 32 years. None of them had dementia when the study started.
The researchers found that people with "multimorbidity"—or multiple chronic health conditions—had a 2.4 times higher risk of dementia if they had multimorbidity by age 55, compared to people who did not. They also found that dementia risk increased by 18% for every 5 years earlier that multimorbidity developed.
What Is Multimorbidity?
The researchers defined multimorbidity as having at least two of these chronic health conditions: heart disease, stroke, heart failure, diabetes, hypertension, cancer, kidney disease, COPD, liver disease, depression, other mental health issues, Parkinson's disease, and arthritis.
​​"Multimorbidity—the occurrence of two or more chronic diseases—is increasingly common and not confined to older ages. [I]t is also associated with a range of adverse health outcomes, including mortality," said one of the study's authors, Dr. Archana Singh-Manoux of the Université de Paris.
She added: "There is quite a lot of evidence showing some chronic diseases—analyzed one at a time—[are] associated with dementia, leading us to examine the role of multimorbidity in the risk of dementia."
"Given the lack of effective treatment for dementia and its personal and societal implications, finding targets for prevention of dementia is imperative," the researchers wrote. "These findings highlight the role of prevention and management of chronic diseases over the course of adulthood to mitigate adverse outcomes in old age." And to get through this pandemic at your healthiest, don't miss these 35 Places You're Most Likely to Catch COVID.