5 Signs You're Getting Multiple Sclerosis (MS) Like Selma Blair
The actress reveals the symptoms she experienced in a new interview with Town & Country.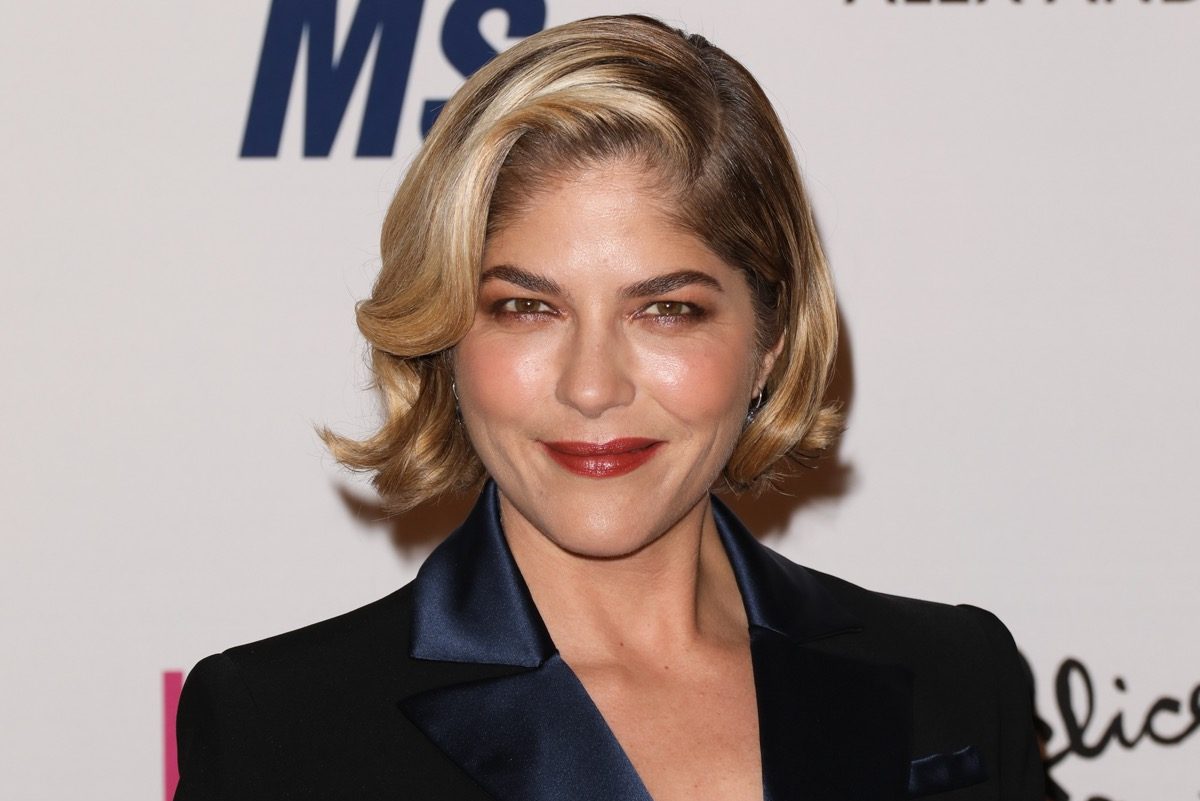 Since revealing her multiple sclerosis (MS) diagnosis in 2018, Selma Blair has been completely transparent about her struggles with the progressive disease, and has raised awareness in the process. In a = interview with Town & Country, the Cruel Intentions star takes a deep dive into her health condition, including discussing some of the main symptoms she has experienced. "I am aware my challenges affect other hopeful or isolated people—and a few of them may be joyful snobs like me," Blair told the magazine. "I'm very comfortable in my body, mostly because I am now making a deeper positive connection with it. I am fascinated by this body and this life. I am humbled and pleased to be any inspiration for people." Read on to learn about the symptoms you have MS like Selma Blair—and to ensure your health and the health of others, don't miss these Sure Signs You Have "Long" COVID and May Not Even Know It.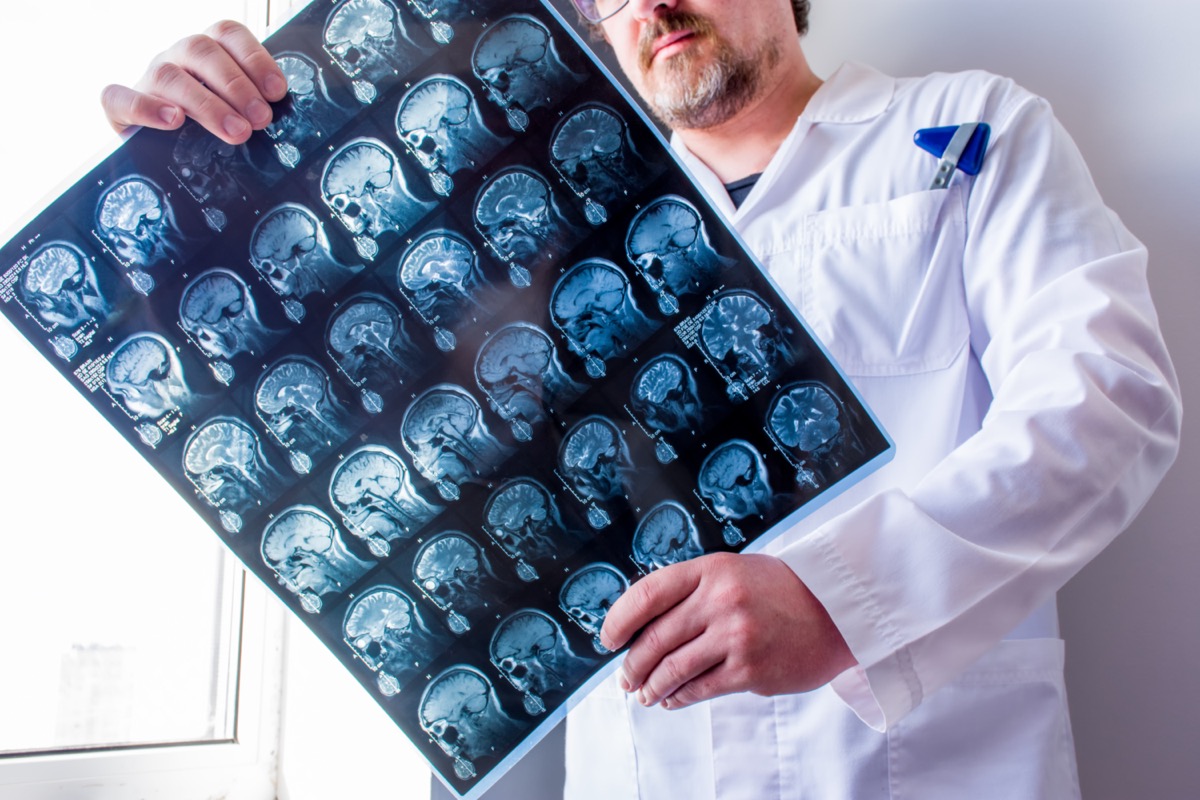 "No one knows what causes MS," explains the U.S. National Library of Medicine. "It may be an autoimmune disease, which happens when your immune system attacks healthy cells in your body by mistake." However, there are some things we do know about the disease, such as the fact that it affects women more than men and usually begins between the ages of 20 and 40. Keep reading to hear what Blair felt about each symptom.
2
You Might Have Muscle Weakness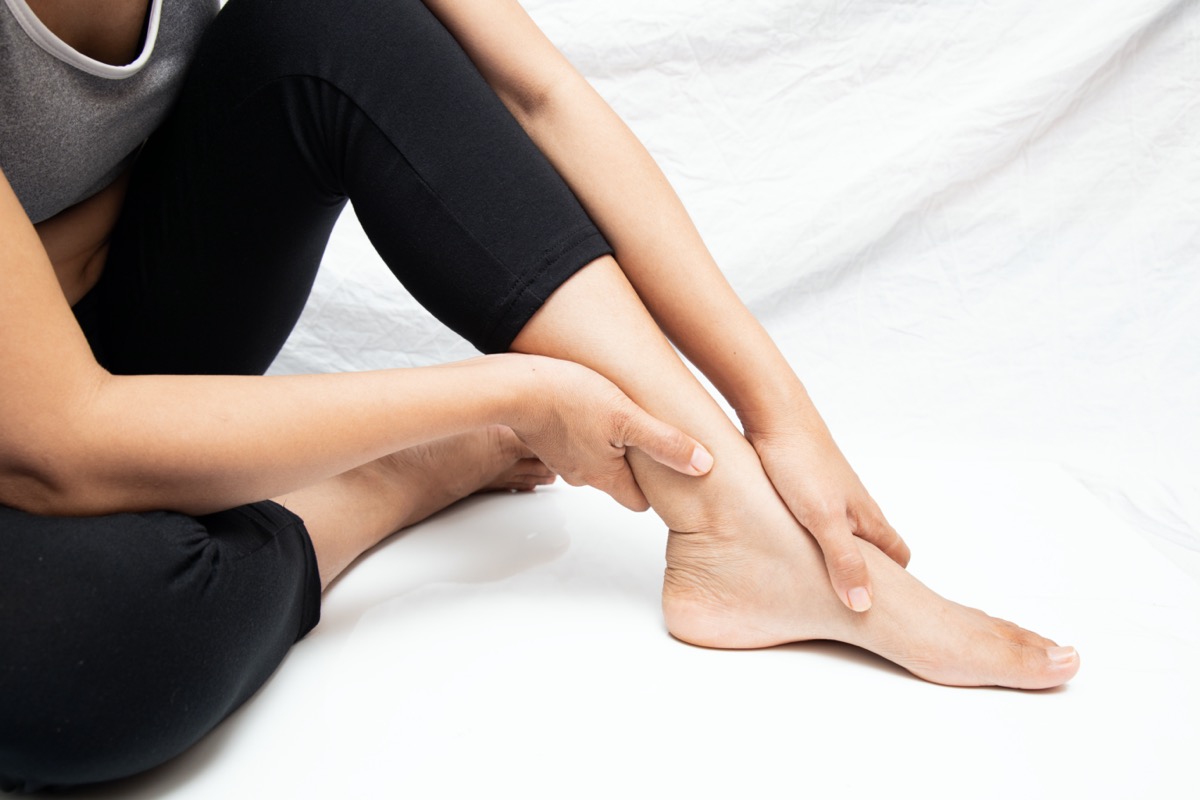 Blair revealed to the magazine that in February 2018, she knew something was seriously off when she was walking in a New York Fashion Week show for Christian Siriano and suddenly lost sensation in her leg. While she had noticed similar symptoms previously, she brushed them away. "It was on that runway, with the thrill of walking in the show, that I suddenly lost feeling in my left leg. But I was on a runway and thinking, What do I do?" she explained. 6254a4d1642c605c54bf1cab17d50f1e
3
You Might Have Trouble with Coordination and Balance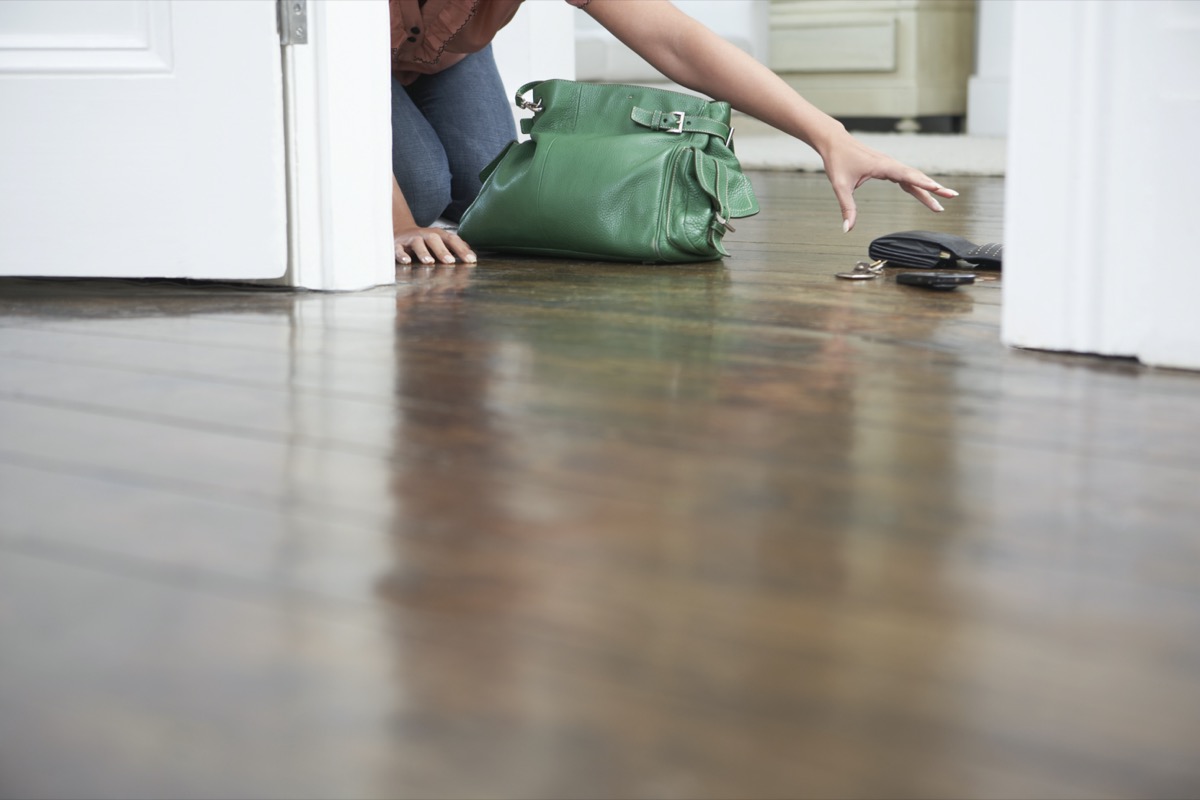 In October 2018 she revealed in an Instagram post that she was battling MS. "I am disabled. I fall sometimes," she wrote. "I drop things." Coordination and balance issues are one of the most prevalent symptoms of the condition. 
4
You Might Have Thinking and Memory Problems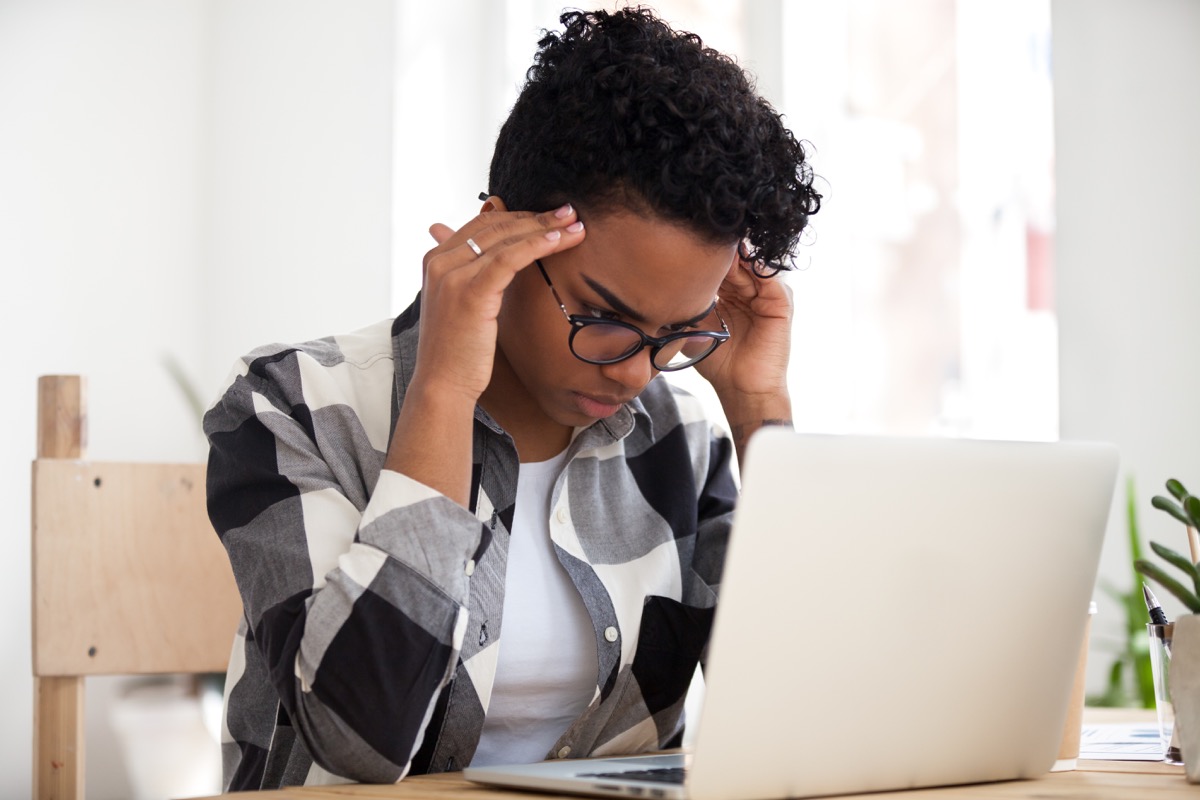 In her MS reveal, she also confessed that the disease had impacted her thinking. "My memory is foggy," she wrote. Many people with MS report thinking and memory problems, including slurred speech. 
RELATED: Signs You're Getting One of the "Most Painful" Cancers
5
You Might Have Visual Disturbances
"My vision's affected," Blair told People in 2019. "I don't see out of my right eye right now." According to the Mayo Clinic, visual disturbances are common. These can include "partial or complete loss of vision, usually in one eye at a time, often with pain during eye movement," prolonged double vision or blurry vision.
RELATED: The #1 Best Supplement to Take For Immunity
6
You Might Have Numbness, Prickling, or "Pins and Needles" Sensations
Blair has revealed on Instagram that she suffers from "proprioception issues" including the "inability to sit still, spasms, twitches," as well as "jerks" and increased "dystonia." The Mayo Clinic describes this symptom as "electric-shock sensations that occur with certain neck movements, especially bending the neck forward."
7
What To Do If You Experience These Symptoms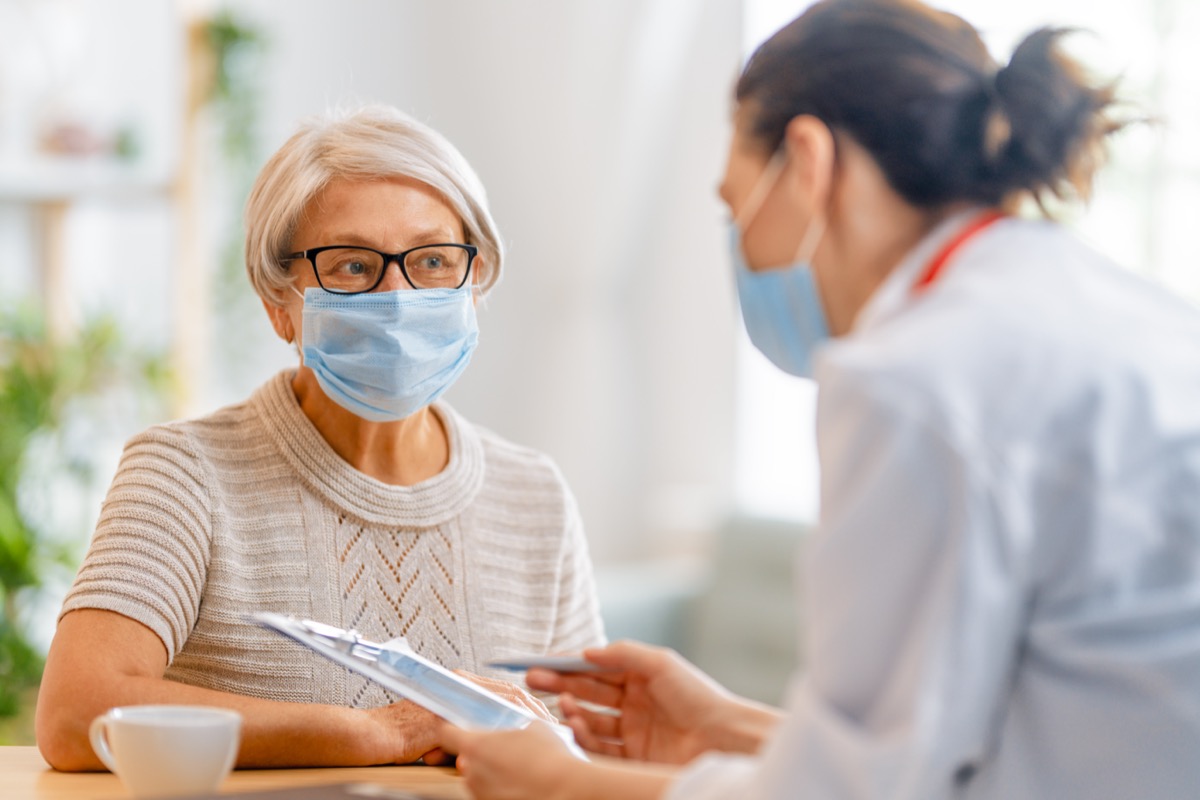 If you experience any of these symptoms, the Mayo Clinic suggests seeing a doctor as soon as possible. While there is no cure for MS and symptoms generally worsen over time, "treatments can help speed recovery from attacks, modify the course of the disease and manage symptoms." And to get through this pandemic at your healthiest, don't miss these 35 Places You're Most Likely to Catch COVID.
Leah Groth
Leah Groth has decades of experience covering all things health, wellness and fitness related.
Read more about Leah