Here's When the Next COVID Wave May Come, Experts Say
Coronavirus is starting to tick up again.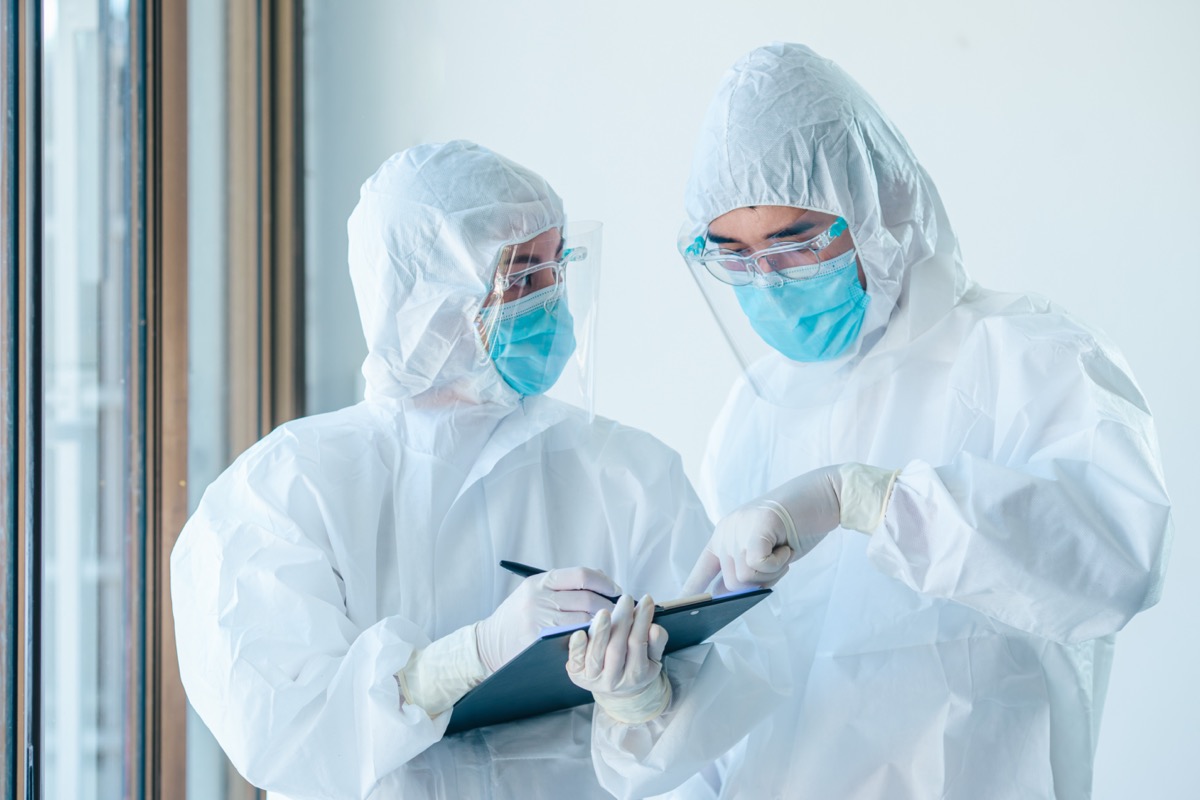 Nationwide, COVID cases have declined precipitously from their huge peaks driven by the Omicron variant in January. Today, average new daily cases hover around 39,000, compared to more than 420,000 two months ago. But, experts warn, we've been here before—previous COVID spikes have faded, only to shoot back up when a new variant reached our shores. Also driving experts' concern: Several areas of Europe are experiencing surges caused by the highly contagious Omicron subvariant BA.2, and wastewater analyses show that COVID is starting to tick up again in certain areas of the US. Here's when the next COVID wave may come, according to experts. Read on to find out more—and to ensure your health and the health of others, don't miss these Sure Signs You've Already Had COVID.
1
BA.2 Now Nearly One-Quarter of Cases in the U.S.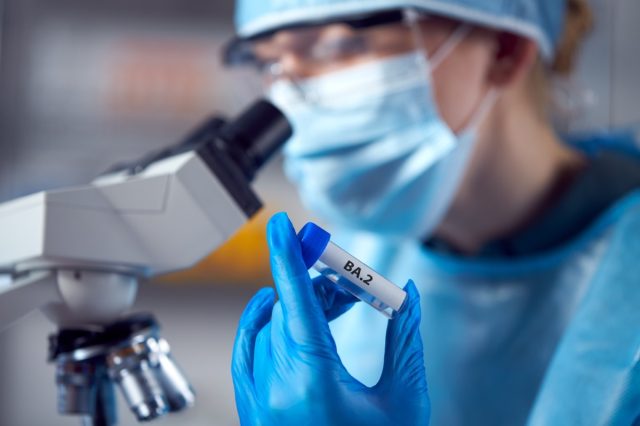 According to CDC data, the Omicron subvariant BA.2 accounts for about 23% of cases in the U.S., up from 7% two weeks ago. In other areas of the world, like Europe and Hong Kong, BA.2 is causing a huge spike in caseloads—cases in the UK have more than doubled in the last two weeks. But it's unclear to experts how quickly the virus may spread in the U.S. (A wave might be "imminent," experts told the New York Times, while saying it's more of a case for caution than alarm, as BA.2 does not seem to cause more severe illness).
"Europe has been an important sign of what we can expect in the U.S.," John Brownstein, an epidemiologist at Boston Children's Hospital, told ABC News on Thursday. "Rising infections, an increase in variant prevalence and a slow booster rollout is likely a sign of a surge. Whether it will be another wave or small bump, we don't know yet."6254a4d1642c605c54bf1cab17d50f1e
2
Vaccination Rates Could Be Key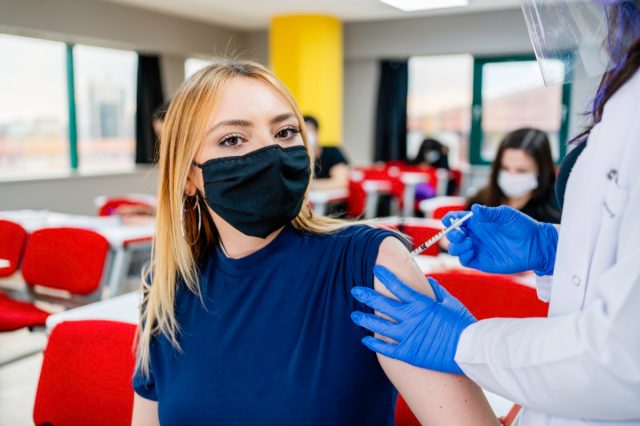 One potentially relevant variable: Vaccination rates. In the U.S., only about 65.3 of the population is fully vaccinated, and only half that number have received a booster shot. The UK and Germany have significantly higher vaccination and booster rates, yet they're still reporting spikes. "Any place you have relatively lower vaccination rates, especially among the elderly, is where you're going to see a bump in hospitalizations and deaths from this," Céline Gounder, an infectious-diseases physician, told The Washington Post this week.
3
Next Wave Might Come in Weeks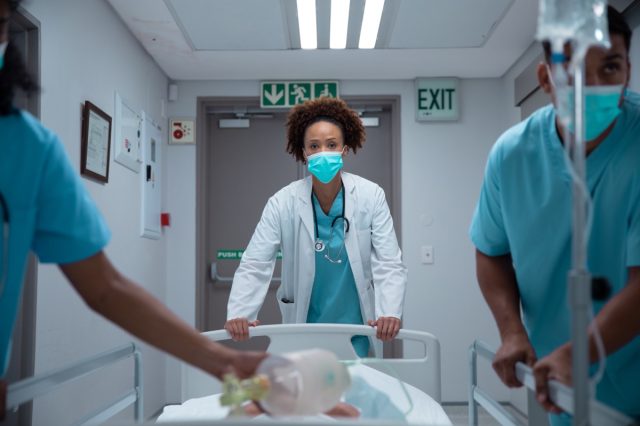 "What we see happening in the UK is going to be perhaps a better story than we should be expecting here," Keri Althoff, an epidemiologist at the Johns Hopkins Bloomberg School of Public Health, told CNN. Experts told the news network the US may have "a few critical weeks to prepare," and senior citizens—who are most likely to be seriously affected and end up in the hospital—should get vaccinations and booster shots.
"Every additional layer of protection that we get helps, and so I would highly recommend, especially somebody who's elderly who has yet gotten vaccinated to do so, because it really can go a long way towards giving you the durable and robust immunity that you want," Stephen Kissler, an infectious-disease modeling specialist at Harvard, told CNN. "This is definitely the time."
4
Fauci Expects Increase to Come Within Month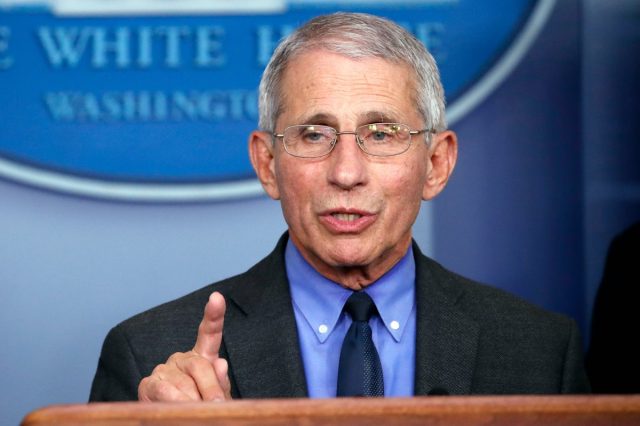 This week, Dr. Anthony Fauci, the nation's top infectious-disease expert, said he expects caseloads to increase within the next month. "I would expect that we might see an uptick in cases here in the United States because, only a week or so ago, the CDC came out with their modification of the metrics for what would be recommended for masking indoors, and much of the country right now is in that zone, where masking indoors is not required," Fauci told KGTV on Wednesday.
5
Could We Avoid a Surge?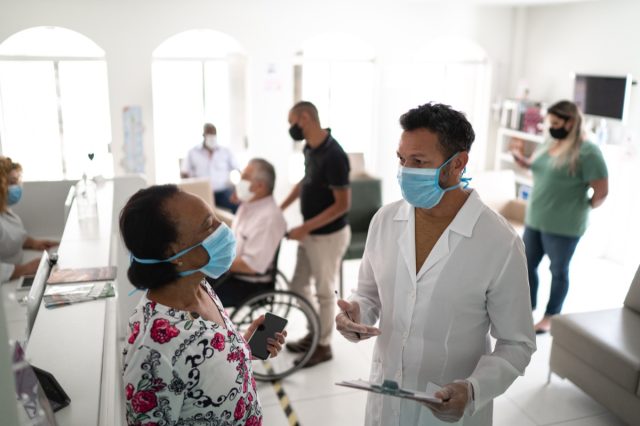 Another possible outcome: BA.2 might not cause another wave. It seems to be spreading more slowly here than in Europe, and experts aren't sure why. That's what Debbie Dowell, chief medical officer for the CDC's COVID-19 response, said in a briefing for doctors on Saturday. "The speculation I've seen is that it may extend the curve going down, case rates from Omicron, but is unlikely to cause another surge that we saw initially with Omicron," she said. One reason might be that so many people were infected with the initial Omicron variant (BA.1). But experts still don't fully know whether infection with BA.1 protects you from BA.2.
6
How to Stay Safe Out There
Follow the fundamentals and help end this pandemic, no matter where you live—get vaccinated ASAP; if you live in an area with low vaccination rates, wear an N95 face mask, don't travel, social distance, avoid large crowds, don't go indoors with people you're not sheltering with (especially in bars), practice good hand hygiene, and to protect your life and the lives of others, don't visit any of these 35 Places You're Most Likely to Catch COVID.